Seabourn Cruises Tips, Tricks And Advice: Getting The Most From Your Cruise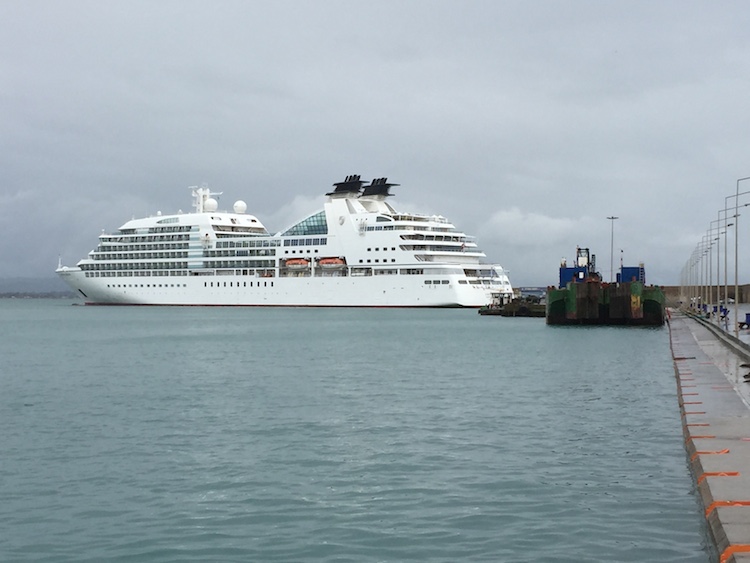 Seabourn Cruises Tips, Tricks And Advice: Getting The Most From Your Cruise
The process of planning, preparing and making sure you make the best use of your time on a cruise can be a complex process. There are a multitude of sources of advice – many of which are conflicting. I have pulled together my years of cruising experience and combined that with what I discovered while travelling with Seabourn to provide this simple guide to how to get the most our of cruising with this ultra-luxury line:
STEP ONE: PLANNING YOUR SEABOURN CRUISE
Ensure Seabourn is the right line for you
Make sure that Seabourn is right for you, and it will have the sort of on-board facilities, ambience and experience that you are looking for. It is an ultra-luxury line competing with companies like Silversea and Crystal, attracting a slightly older, affluent, english-speaking passengers travelling as couples or solo. The ships are smaller than those operated by luxury lines like Cunard and Holland America and carry around 450 passengers, which means that they can provide a more customised cruise and lots of interaction between the crew and passengers. The size encourages a social atmosphere and so it is best for people that like to meet and engage with others – as you will soon be recognised and known. It is not a line to be anonymous and invisible.
Families do travel during the key holiday periods when the line provides two hosts to arrange and supervise activities when they are on board. There is no dedicated Kids' Club and so they convert the Card Room into a centre for their activities. However, there are other lines that have more extensive family-friendly facilities, menus and entertainment that you should really consider. While the line is welcoming more families, the traditional Seabourn passenger is likely to be less excited by this trend and are used to a more adult-only experience which is quiet and refined. Therefore, the line tries to ensure children are kept busy and away from many of the public areas like the pool deck as much as possible.
Younger professional couples are increasingly attracted to Seabourn as an alternative to staying in up-market boutique hotels. Gay couples can often be found on board and are made to feel welcome. Solo travellers have always been catered for and there are many features like hosted tables at dinner, meet-ups and the ability for crew to escort them on shopping or excursion trips.
The entertainment and facilities have a North American feel and bias, although the crew and passengers are more diverse than some of the other ultra-luxury lines like Crystal that I have travelled on. Many of the crew are from Eastern Europe, South Africa, United Kingdom and the Philippines. While there is choice on the ships of venues and activities, there is not as packed schedule of on-board events as with mainstream lines. Guests are more likely to be reading, playing cards, socialising or playing games with others than relying on organised diversions.
To find out more about the Seabourn experience read my articles "Seabourn Cruises and Seabourn Sojurn: My observations, thought and tips for who the line is best suited for and why" and "Seabourn Cruise Tips: 10 Things You Should Know About Cruising With Seabourn"
Do a fair fare comparison
When comparing fares for similar itineraries with other cruise lines, make sure you take into account what Seabourn includes and excludes versus other cruise lines. They offer all-inclusive fares and all-suite accommodation which covers food (including the speciality restaurant), accommodation, gratuities and all soft, alcoholic and hot beverage drinks. So although it may appear a premium at first glance, once you take into account these costs they may not be as much as the total cost of other options. As cruise insiders often stress, you should compare the cost once you step back on land at the end of the cruise rather than the cost of stepping on the ship!
For more on budgeting when planning a cruise read my article "18 Cruise Budget Tips".
Also read my article "How to get the best price for your cruise" on how to get the best deal for your cruise.
Understand what you are committing to
Whenever you book a cruise you should understand the cancellation and contract terms you are agreeing to. I recommend that you take out travel insurance to cover any risks you believe you may face based on these. This could include having to cancel, illness or an issue at home forcing you to cut your trip short. In my experience, very few cruisers take time to read the conditions they are agreeing to when they book and I recommend you read the Seabourn terms which you can read in the brochure or by asking your agent for a copy.
For more on contract watch-outs read my article "Cruise Contract Watch-outs".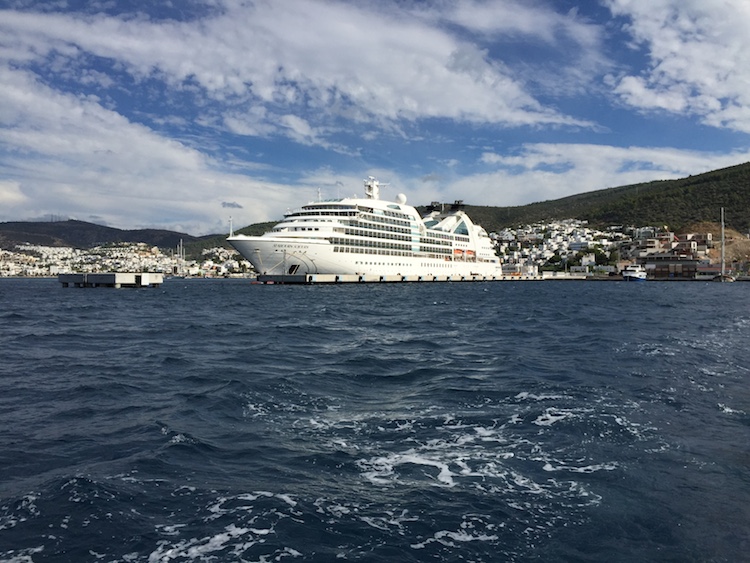 STEP TWO: PREPARING FOR YOUR CRUISE ONCE BOOKED
Do your research
The best way to get the most our of your cruise is to be prepared. There are three things I recommend you do:
Listen to my podcasts and watch my videos about Seabourn
In addition to reading my various articles on the site, I recommend that you listen to the various audio podcast shows that I have made about Seabourn as they have lots of additional insights and tips. These include interviews and insider advice from crew who have worked on the line for many years. I also have a number of videos that show the ship in more detail. Search on sites like YouTube for alternatives made by other travellers and travel companies.
Podcasts: Seabourn Tips From the Crew, Seabourn Cruises Observations
Videos: Seabourn Sojourn Video Tour; Seabourn Sojourn Verandah Suite Tour
Review the Seabourn website
There is a vast amount of information on the Seabourn website. I recommend that you review these as there is detailed information on what to expect, latest innovations and advice on what to bring and pre-book.
Review cruise community and review sites
Use the CruiseCritic Seabourn Cruises community board. It is very active with experienced travellers and recent cruisers who can answer any outstanding questions, and advise of any developments you should be aware of to make your forthcoming cruise better. The site also has reviews and you should keep up-to-date on latest ones to understand any additional issues and absorb additional tips.
Check-in online and use it to set your preferences and pre-book
You should use the online check-in tool on the Seabourn site as soon as it is made available to book transfers, speciality dining , excursions, spa and set your preferences for things like what drinks or special requests for your suite. By getting in first it will ensure you get the ones you want and avoid missing out on trips you want to do. Making spa reservations for sea days in advance is a good idea.
Pack and bring the right things
You should check the dress code mix for your cruise to find out how many formal and elegant casual nights there will be and pack accordingly. Seabourn guests seem to dress smarter than most mainstream lines, especially after 6pm when items like shorts and baseball caps are forbidden. You should make sure that you are bringing clothes suitable for the region and weather conditions you will be cruising for. For example, it may be chilly at night, rainy or you need to be well covered if visiting religious sites in some countries.
Overall the dress is "casual resort wear" during the day, which means that jeans, bermuda and long walking shorts are suitable. You are not permitted to wear brief shorts, hats, workout and bathing gear to any of the restaurants during the day. After 6pm the code for the main restaurant is either "Elegant Casual", which means slacks with collared shirt or sweater for men (jacket optional) and blouse with skirt or slacks, cocktail dress, dressy pantsuit to similar for ladies, "Formal", which means tuxedo, suit or slacks and jacket for men and evening gown or other similar formal apparel for ladies. If people do not want to follow the more formal code they have dinner in "elegant casual" dress in the grill or buffet restaurants.
The cabins have USA and European plug sockets and voltage and so bring any adaptors you may need. There are not many sockets in the room and so you may want to bring an extension cord with a number of plugs if you have many items to charge at the same time. You should also pack all your valuables, documents, prescription medicines and any items you may need before your suitcases are delivered to your cabin on embarkation day in your hand luggage. Decide how much local currency you may need based on your plans in individual ports and for gratuities for local guides.
For more on packing tips read my article "Cruise Packing List"
STEP THREE: GETTING MOST ONCE ON BOARD
Explore ship on embarkation in detail
There are many facilities and spots around the ship and some guests fall into the trap of sticking to those they first encounter, not realising that there are some great deck areas like The Retreat and Sun Terrace high up at the front of the ship that is slightly hidden away. Get around the entire ship, using the layout map provided the folder in your cabin, and seek out places that you will love. The layout of the ship is fairly easy to figure out as all the public areas are at the rear of the ship on decks five, six, seven, eight and nine.
Read and use "The Herald" Daily program so you know everything going on
This is important as announcements are not made promoting events and activities and you will miss out on many events if you do not read it. Things like bridge and galley tours, cooking demonstrations, shows and passenger quizzes are only announced in here. The program is only two pages long and so easy to digest and review. The dining details and menus are also supplied every day in a separate document.
If you want to do the fitness classes you need to get that schedule from the Spa as they are not advertised in "The Herald". As numbers are limited, due to the size of the studio, it is essential to sign up early. The lists are made available a day before the classes take place and consists of activities like circuit style total body workouts, yoga, pilates and use of the Kinesis machines.
Try all the restaurants
The main dining room, The Restaurant, is an all- white eating palace with dramatic chandeliers and light-filled columns serving breakfast, lunch and dinner with waiter service. There is a five course dinner each evening with specials each evening and a range of Seabourn classics, such as Grilled Tenderloin Steak and chicken breast. The main dishes on the changing menu included things like Pan Seared Dorade Royal, Lobster Stuffed Calamari and Carved English Roast Beef. The Colonnade is the buffet restaurant that is especially popular for breakfast and lunch and at night has have a different region or culinary style theme such as Mediterranean, French and Indian . There is a popular grill on the pool deck serving hamburgers and hotdogs that also at night would run themes such as South American Grill, Chop House Grill and British Pub.
Restaurant 2 is the only place you had to make reservations for. Each evening it serves a tasting menu. I would recommend going on the night they serve their Signature Tasting Menu which is comprised of favourite dishes chosen by Seabourn guests. Each course had two dishes that compliment each other and are presented in unusual and unique dishes. For example, we had Malossol Ossetra Caviar, Foie Gras Torchon, White Plum Tomato Consomme, Broiled Lobster Tail and Chateaubriand.
Go to the added features activities
These include a number of Seabourn Signature Events like the Neighbourhood Block Party (held in the corridors), Officers Epicurean Event (stations of sushi, cheese and other foods), Rock The Boat Party on deck and The Galley Lunch (where the kitchen is opened and hosts stations of different foods).
Visit the Seabourn Square often
One of the innovations that Seabourn is proud of is Seabourn Square. This is a large area on deck Seven on Seabourn Sojourn, and the other Odyssey Class ships, that is the heart of the ship. It is the centre of all the main guest facing services and includes the Guest Relations, Destination Services and Cruise Sales Desks, a coffee bar, library, cyber cafe, seating area where you can read printed and digital copies of dozens of newspapers from around the world on Tablet devices and has a desk where a local tourism expert comes on board in every port to answer questions and provide tips.
It was a great area and there are always passengers and crew there. It was a very social and helpful place to visit as you would often have the chance to chat to senior crew members and meet up with other guests that you had met at dinners, around the ship or on excursions. If you were looking for some company, a diversion or information, Seabourn Square was the place to head to.
Use the interactive TV
There is a sophisticated interactive system run through the in-room television. You should spend some time working through the options. Some messages for you will be delivered via it, although key invitations like to hosted tables are delivered by hand. You are able to watch a large selection of TV shows and recent movie releases on demand, book excursions, check your account and get detailed information on the navigation and route. It is a useful and easy to use system.
Book an internet package
Like most cruise lines, using the internet on board is fairly costly. You can reduce the impact by buying and internet package which reduces the cost per minute which is around 40c a minute usually. I liked that they offered an unlimited package for the entire cruise which meant not having to constantly monitor and ration usage. The system is pretty fast and reliable although the bandwidth has some restrictions and so you are asked nit to try and use Skype or FaceTime. I was able to downloads podcasts and updates to Apps and so this was better than other lines I have been on. The Unlimited Package for my 10-night cruise was $399.95.
Select the right excursion type
You will also find there is a port lecturer on board who will give a series of talks on the region and destinations, videos of the tours are available on demand on the television in your cabin and the Destination Services team will discuss all the tour options in a talk and personally with guests.
The cancellation policy for most excursions is fairly liberal, and you receive 100% refund if you cancel with 48 hours notice, so if in doubt book tours to avoid missing out on any you may want to do.
Ensure you are going on the right excursion type based on your interests, fitness and mobility. The tours are rated as "easy activity" (very few stairs to climb and short distances with relatively even surfaces), "moderate activity" (some stairs, inclines, distances or other movements that call for more dexterity or exertion) and "considerable activity" (extensive walking, including inclines, uneven terrain and steps, where guests should be in good physical condition). In practice, even the most active is not especially challenging for people of reasonable fitness – but will involve being able to walk quite briskly and keep up with the group and guide for two or more hours.
Read more about planning excursions, including self-touring and saving money, in my article "How to save money on shore excursions"
Don't over schedule
You should plan time (or even days) to enjoy the ship and facilities when ship is quiet. If you are on a cruise that has port stops everyday it can be tiring getting up early and heading out, especially if you want to enjoy the evening entertainment.
Ask if there is something you want but it is not offered
I was repeatedly told by the senior crew I met on Seabourn that one of the most frustrating things for them is when people raised issues after the cruise about things they wanted but did not get. They encourage people to tell them directly, or via the online instant feedback option, during the cruise. They will then try and satisfy that request. Most of these tend to be around setting up activities or events but do not have to be. The key is to ask. This is the advantage of cruising with a premium line as they have the scope and ability to address many additional requests.
STEP FOUR: PLANNING FOR THE FUTURE
Loyalty program
After your first cruise you become a member of the Seabourn Club, their frequent cruiser club. The benefits notch up by accumulating Seabourn Points for each night sailed and levels of on-board expenditure on things like excursions. There are bonus points allocated for cruising in higher grades. You work up through a series of levels (Silver, Gold, Platinum and Diamond) and each level has benefits like discounts on excursions, internet packages and free massage and laundry as well as benefits at home like luggage tags. You can also earn complimentary cruises at some key milestones (e.g. Seven night cruise once achieve 140 sailing days). You should factor in some of these savings when comparing cost of different cruises.
Book your next cruise on board
You receive extra discounts if you reserve a future cruise while on the ship. You do not cut your usual agent out of the picture as the booking gets credited to the agent that made your current booking, or an alternative if you prefer. This means you make savings without disrupting the relationship with your agent. One advantage of booking on the ships are that the three Odyssey Class ships have the same layout and they can arrange for you to view the actual cabin type and location in many cases to help you confirm your choice. There is also the option to lock in the saving without actually booking a specific cruise by paying a refundable deposit that you can then apply at a later stage to a cruise once you have made up your mind.
Have you travelled with Seabourn and have any other tips and advice to add?
For more of my thoughts and coverage of Seabourn: