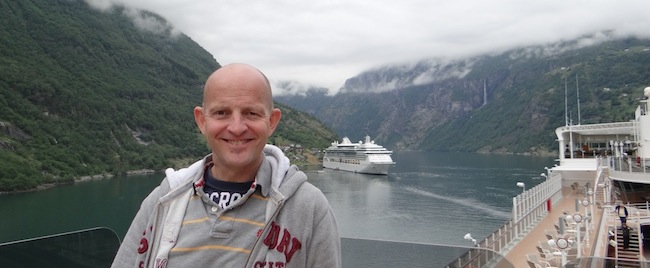 Cruising Tips For Travellers
I am a massive cruising fan, and so have a lot of resources, reviews, videos, audio podcasts and articles about cruises and cruising. I have been on over 70 cruises, and have many more booked. I am also the author of The Cruise Traveler's Handbook, Cruising with Cunard, Cruising with MSC Cruises, River Cruising Tips and others, run and host the Essential Cruise Tips Podcast and also am a regular guest on various shows talking about cruising. The blog has won numerous cruise awards including from CLIA (Cruise Line Association) and Cruise International Magazine.
There are many cruise tips articles on the blog, but I tend to focus more on videos about cruising. I get around 950,000 video a views a month on my Tips For Travellers YouTube Channel. Please subscribe to the Tips For Travellers YouTube Channel and every week you will be alerted of the new video of tips and advice to help traveller like you make the most of their precious travel time and money.
Most Popular First Time Cruising Tips Videos
My Most Popular Cruise Line Overview Videos
Watch My Most Popular River Cruise Line Overview Videos 
Most Popular Cruise Ship Tour videos
My Most Popular River Cruise Tips Videos
Here is a selection of some of the cruise related articles I have written for Tips for Travellers. 
If you have a topic you would like me to cover about cruising, email me or leave a comment!
Feature Pages by Cruise Line
I have a number (and growing) collection of feature pages on different cruise lines and ships. They curate all the videos, audio podcasts, images and articles I have done about the ships or cruise line. they include:
Ocean Cruse Lines:
River Cruise Lines:
Cruise Tips and Advice: Before You Go On A Cruise
Why and when cruising is a better alternative to a land based vacation. The case for taking a cruise and when It will be better than taking a more traditional trip to destination on land.
The main types and destinations for cruises. The main types of cruises, and the order that I think you should consider taking them in – and why!
11 common cruise mistakes to avoid. The things that most people get wrong or do not spend enough time on planning when going on a cruise.
Top Four Tips For Choosing The Perfect Cruise. Four key things to focus on to ensure you find the perfect cruising experience for you.
My 16 top tips for first time cruisers. Based on my experience, and from discussions with people new to cruising, I provide the 16 ultimate tips on choosing, making the most of and getting the best out of your first cruise.
My 12 tips for choosing and making the most of a Transatlantic Crossing or Repositioning Cruise. I am a big fan of crossing the Atlantic by ship. These are the tips and learning from the many times I have taken that journey. A Crossing is the Ultimate Cruise Journey!
Caribbean Cruising. First I have advice on What to Expect When Cruising the Caribbean, which provides a general overview and some advice. Then I have an article on the 6 Ultimate Tips for Anyone Cruising The Caribbean.
Cruising the Mediterranean. Tips and advice on exploring Europe.
Cruising the Norwegian Fjords: My Ultimate Tips. One of the most stunning areas of the world to cruise is the Norwegian Fjords, and this is my ultimate guide to ensure you get to see the best there is.
Cruising with Disabilities. Tips and advice for travellers with special needs and wheelchair users.
World and Extended Voyage planning tips and advice on how to get the most from the trip.
10 best ways to keep updated on all things cruising. My favourite cruise communities, podcasts, cruise magazines, cruise smartphone apps, travel fairs, cruise books, ship tours, cruise blogs and cruise agent.
Best Cruises And Cruise Lines For Families and Multi-Generational Cruises. What and who are the ones to consider and why?
Cruise tips and advice: budgeting and saving money
Planning for your cruise once booked
What to pack and what to leave at home. A packing list and advice.
Cruise Tips and Advice: On-Board and During The Cruise
River Cruising
Interviews
Cruising Articles I Contributed To
I often write for or give tips in cruising articles for a wide range of publications. Here are some of them:
General Cruising Articles
The future of cruising. The view of Cruise Line CEOs versus Travellers. My thoughts on what travellers want in the future – versus what I heard cruise CEOs think the future is.
What is the future of cruising? A look at factors and issuing facing cruising and its growth.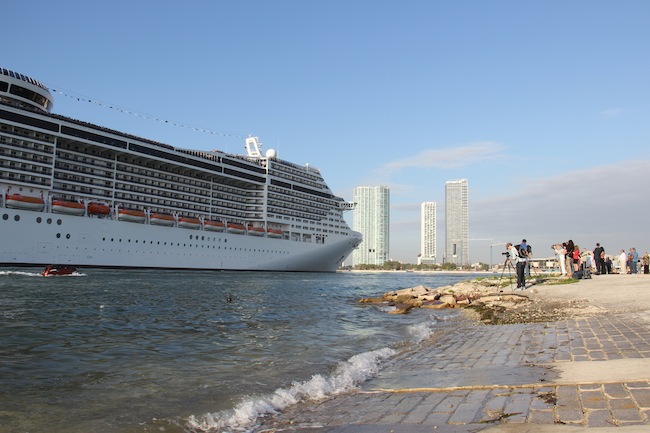 If you enjoyed this post:
SaveSave
SaveSave
SaveSave