A Lot That Can Go Wrong On An Alaska Cruise. Here's How To Avoid That Happening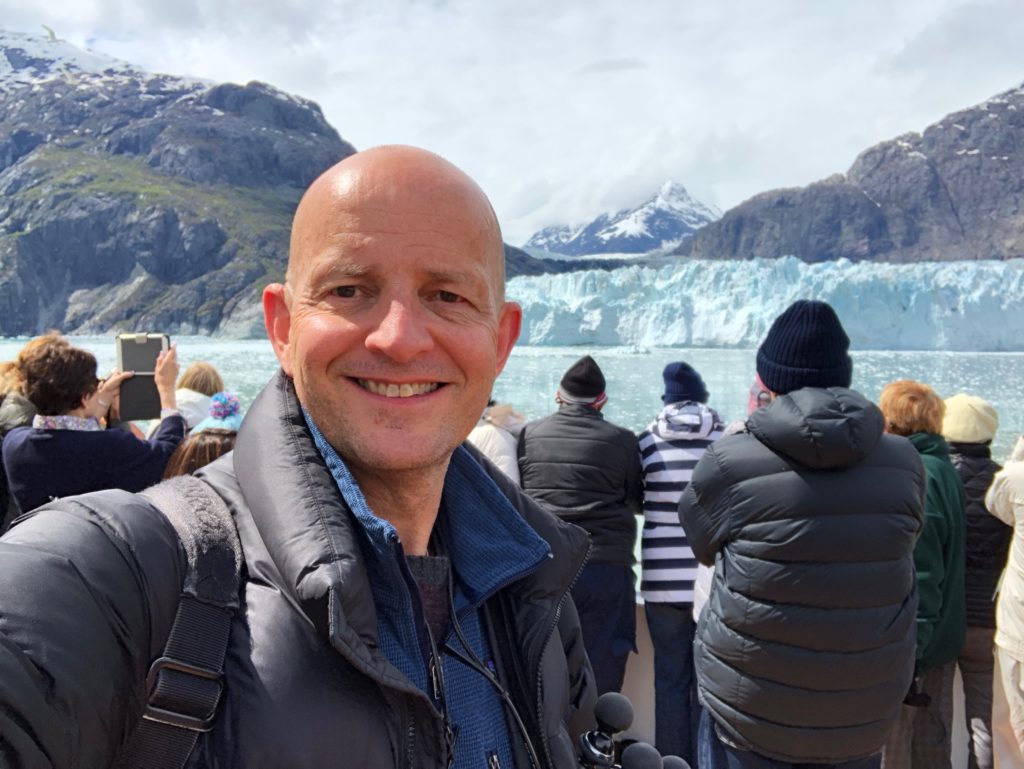 There's A Lot That Can Go Wrong On An Alaska Cruise
The stakes are high. For you it may be a once in a lifetime trip you've been dreaming of. Or if you're returning and think you know the traps, there's still much that can go wrong. An Alaska cruise often costs twice the price of a Caribbean one, excursions are phenomenally expensive. It's got to be right.
Here's 7 things I have found are essential to a successful Alaska cruise. Some I learnt from making mistakes and others from those I see people keep making.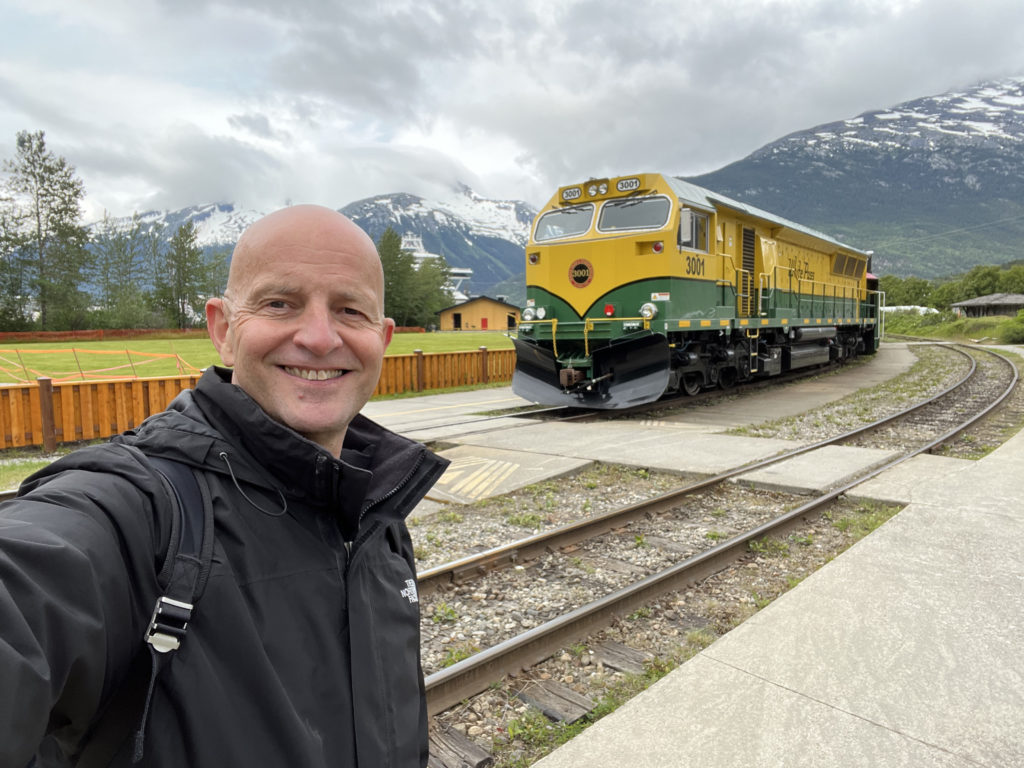 Choosing Cruise Mistakes
The first thing people trip up on is choosing the cruise, as all look very similar.
On the surface, there are just two itineraries, and they share three key features but it's more complex than it seems if you want to get the best trip.
The two itineraries are either the Inside Passage, which are round trips usually out of Vancouver or Seattle, or one-way trips between the north and south between ports near Anchorage (Whittier or Seward) and Vancouver or Seattle.
Three shared key features 
First, they are usually seven nights long. Second, they call on the same three ports (Skagway, Juneau, and Ketchikan, although some may use Sitka). Thirdly they include one of more days of scenic glacier cruising to places like Hubbard Glacier or Glacier Bay.
However, look at the itinerary closely to check how many days will be spent in Alaska versus just getting there and back.
For example, Inside Passage cruises out of Vancouver or Seattle, have two days at sea getting to and from Alaska.
The north to south I recently did on Majestic Princess had only one day not in Alaska.
I recommend going on a cruise calling to Skagway, Ketchikan, and Juneau, as this is where the best excursions and activities are. But, look carefully at how long the ship will be in port.
Time in port
Some ships are in one or more ports for limited times. For example, I saw Discovery Princess spending just five hours in Juneau and Celebrity Solstice just four hours in Skagway. You want to have as much time as possible in each port to do the best or even multiple activities in each.
Taking all this into account, I preferred my North-to-South cruise, as it had just one day that was not in Alaska and got me to the Hubbard Glacier. I experienced the incredible Glacier Explorer train from Anchorage, where I flew into, and then on to Whittier to join the ship. I avoided the more complicated and slow Vancouver embarkation, which has both Canadian and US Immigration checks.
However, for first timers, an Inside Passage is a simple way of doing it as less flights and logistics and still see incredible sides of Alaska.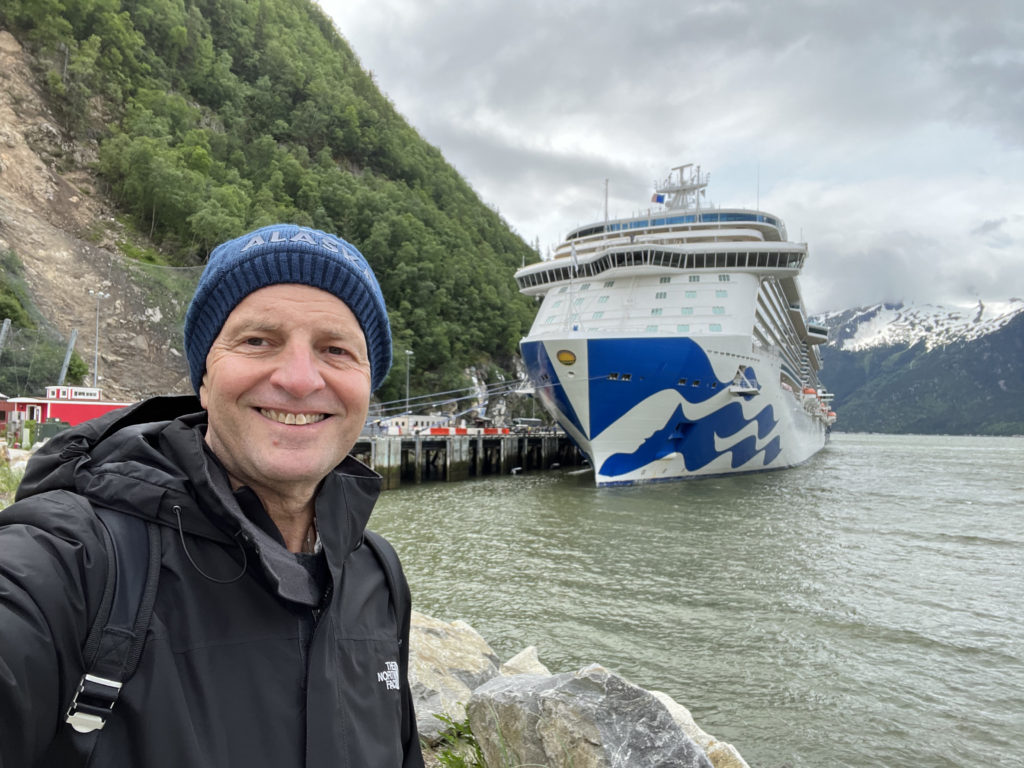 Timing Mistakes
No matter which you choose, a mistake I made the first time I went on an Alaska cruise was to not add in pre- and post-cruise stays.
Firstly, because it's a long way to go. It took me nine and a half hours on a flight from the UK and then I had to get up to Anchorage, where there was an 8-hour time difference. Many US travellers spend 6 plus hours getting to the cruise ship and face time differences, too.
It's worth having days to recover and be on top form for the cruise. It is hectic and tiring, with many excursions being lengthy and full days out on deck taking everything in.
Consider adding a land-based trip to see more of Alaska and the chance to see wildlife up-close. For example, head to Denali where lines like Princess and Holland America own lodges, operate scenic trains, and busses.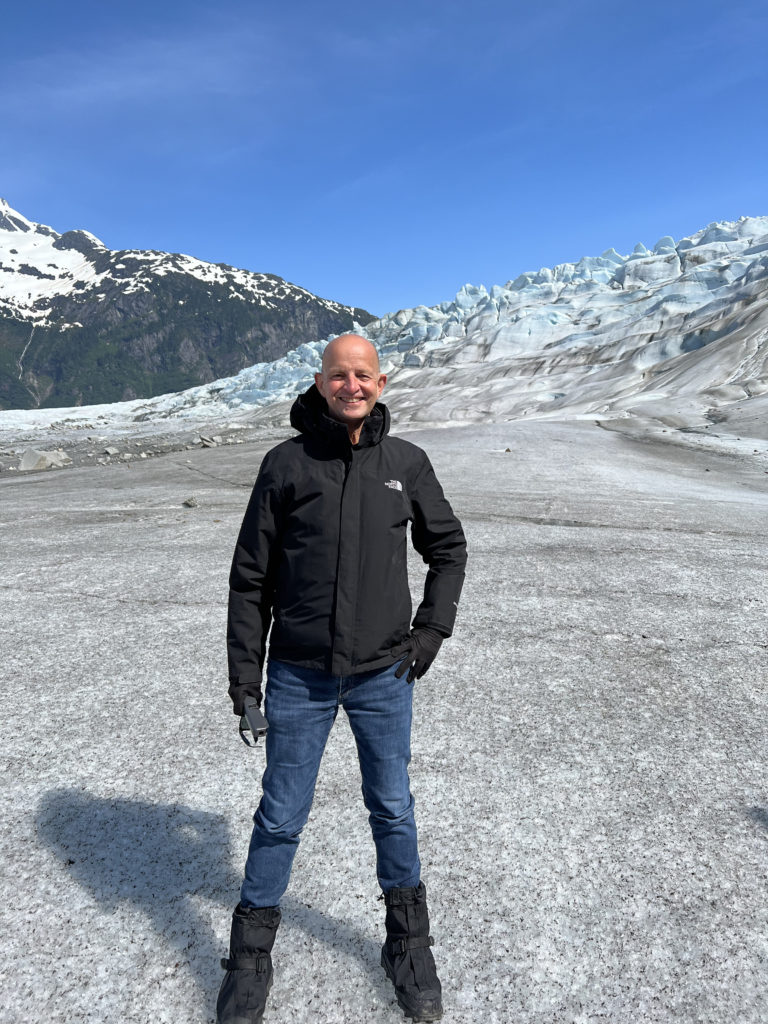 Best Time To Go
One thing many worry about getting wrong is when to go. I don't think there is a wrong time.
The season is short, roughly five months from May to September. It's always in demand, and it can be pricey. It's likely to rain pretty much any time you go, and the weather will fluctuate from being chilly, right through to warm pretty much all of the time too.
I like the beginning of the season, May, or June before it gets busy during school vacation time.
If you want to see wildlife, then the peak months of late June, through to August are good, particularly once the salmon run has started and the bears really come out. But on my May and June Alaskan cruises, I saw whales, bears, sea otters, and loads of birds.
If you can go early in the season or at the very end, it's likely to be slightly less busy and less expensive. Some businesses and tours may not be open very early and towards the very end of the season.
Although, any time you go is going to be busy. There are around 30 ships sailing there in the season. With only those limited ports there will be 5 to 6 ships in each when you call.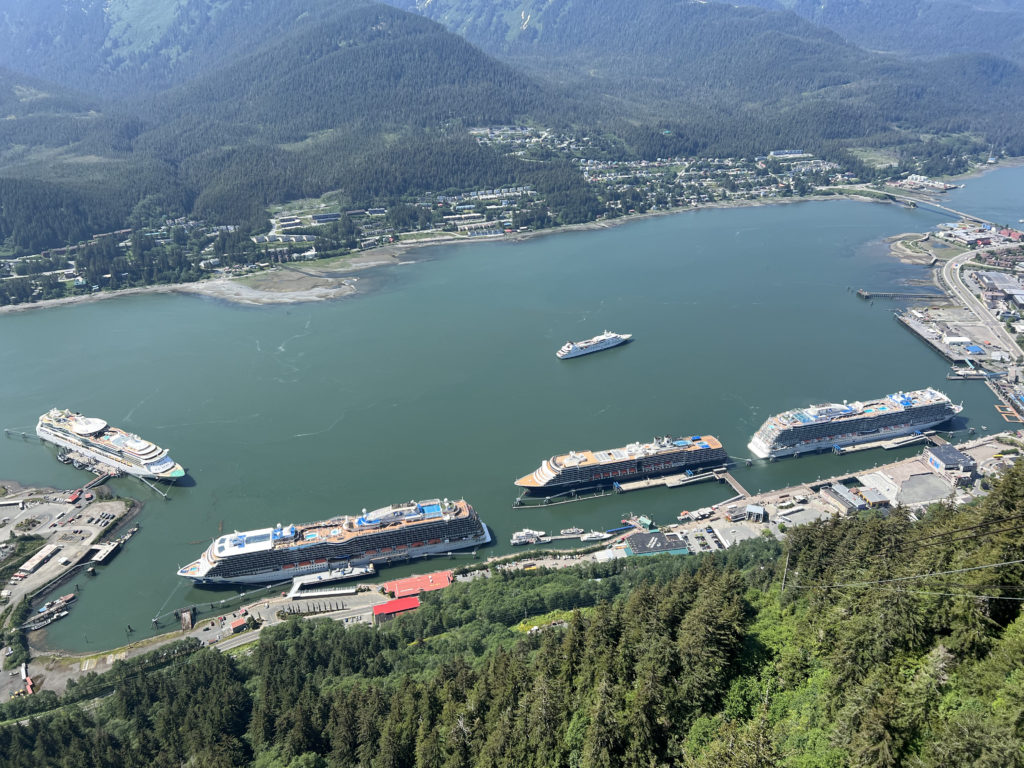 Cruise Line Mistakes
The third thing people ask me is what is the right line to go to Alaska with? And should they go with a line they like, or one of the lines like Holland America, that has been cruising there for over 75 years, or Princess for over 50 years?
There is a lot of choice, as pretty much every line from ultra-luxury to mass resort style is either based in Alaska for the season or does some cruising in Alaska. So, you should be able to go on your usual favourite.
My advice is the itinerary should be the most important consideration, and I recommend at least considering going on a line that will take you into Glacier Bay. Going there should trump your usual line preference. It is so amazing and going to Alaska without seeing it is a miss.
Glacier Bay only allows two large cruise ships in per day and only a few lines have access. Holland America and Princess have the most access, followed by Norwegian Cruise Line. Very few other lines can offer you Glacier Bay.
Traditional, classic and premium
Of course, Holland America and Princess are traditional, classic, premium cruise lines with a reputation for being more staid and possibly older guests. However, this gets turned on its head in Alaska based on my experience.
On my Alaska cruises on both Holland America and Princess, I saw much younger and more varied age ranges than usual, dramatically more multi-generational families than usual, many kids and teens of all ages and little attention to the usual more formal dress code. Even on formal nights, people dressed informally.
Even if you choose your favourite line, do not expect it to be the normal crowd and on-board vibe. People chose the line more for the itinerary and budget than in any other region from what I have seen.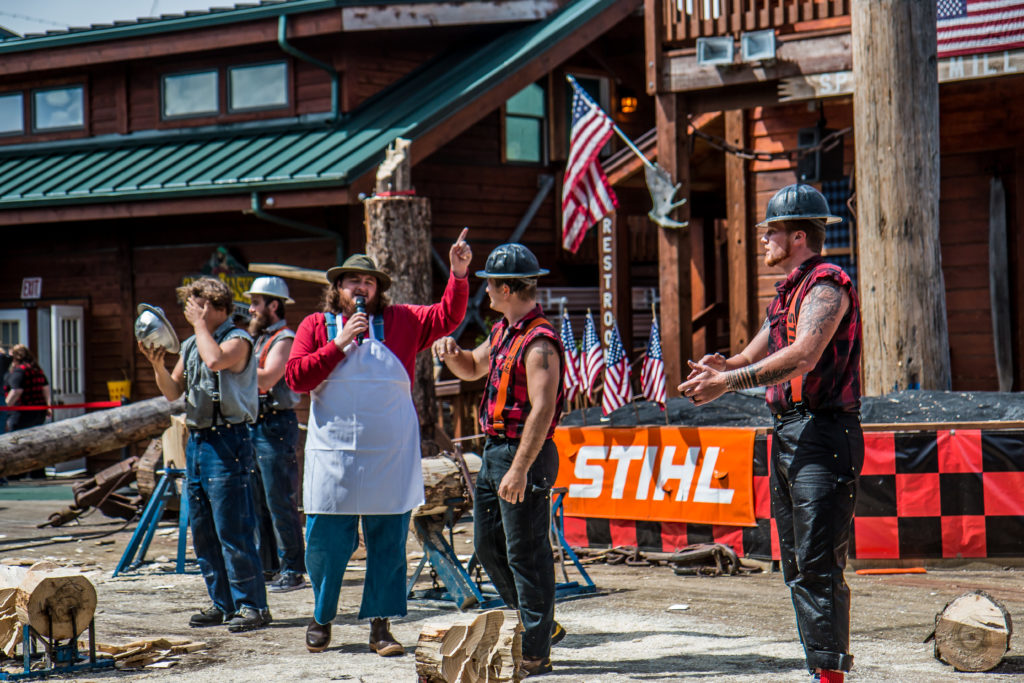 Cabin Mistakes
More than in any other region I get asked if a balcony cabin is a must for Alaska.
If you can, stretch to a balcony cabin as it's particularly good when you're doing scenic cruising days. These are long days and it's great to be in your cabin and out on the balcony watching it go by. Some of the best views and photographs I've got were from my balcony cabin.
If they make an announcement that they've spotted whales or bears, you can quickly just jump out on the balcony and look at those if on the right side of the ship.
Can you make a mistake by choosing the wrong side of the ship?
In my view, it does not make a huge difference. However, if you're doing a north to south, I would tend to, if you're heading south, try and be on the left-hand side (port side) because the land is on that side. And of course, if you're heading the other way, you go on the starboard side so you're in the right-hand side.
On my last trip I couldn't get a cabin on the left-hand port side for my north to south and I felt I missed out a little bit, but it doesn't massively make a huge difference.
Budget Mistakes
One mistake that I almost made on my first Alaska cruise was budgeting. There is a lot of extra costs to build in.
I've already mentioned that you'll often find on average for the cruise, you can be spending twice going to a busy area like the Caribbean.
Then you need to factor in the onboard extras, like gratuities, drinks, Wi-Fi, speciality dining, shopping, spa, and casino. However, if you want to get the most out of Alaska, I do feel that you must spend on excursions.
The towns themselves are interesting, but they're small. Skagway only has a population of between 800 and 1,000 and there's pretty much nothing going on. Ketchikan is a bit of a tourist trap town, filled with souvenir shops. Juneau is more exciting.
But for all, the action is out of town and often involve floatplanes, helicopters, boats and even trains and they cost.
I recommend you try and budget to do a series of key things in Alaska.
Alaska key things to see and do – Juneau
First, get up and close to glaciers. Walk on them, fly over them, go dog sledding on them, hike or have a boat get you close to them.
Juneau is a fantastic place for that. I tend to do my glacier stuff here because you've got the Mendenhall Glacier, and other glaciers around here. I did a helicopter ride up onto the Norris Glacier to go dog sledding but cost about $600.
On my last trip, I did a helicopter ride to walk on a glacier that was around $360 so these are insane amounts of money. You can though get a local bus for $4 and then hike to the glacier.
Alaska key things to see and do – Ketchikan
Ketchikan is another good place for glacier watching where you can go on a float plane for example and fly over the Misty Fjords and see many.
The second activity to budget for, particularly if you're a wildlife fan is to go whale and wildlife viewing. Whale watching excursions can cost you over $150 to go out. That's a particular popular activity in Skagway and Ketchikan.
Alaska key things to see and do – Skagway
The third thing I recommend to do is the White Pass and Yukon Railway, in Skagway. This historic railway line was built to transport goods and ore when the Gold Rush started. Now, it is purely for recreation and takes you high up into the mountains. It costs about $135 per person.
The fourth thing you may want to do is go eating and drinking. There are often salmon bakes, which can be a bit of a tourist trap but fun, or going to local breweries. I must say probably the best fish and chips I have ever had was when in Juneau at the Alaska Brewhouse.
Adrenalin pumping tours
If you're particularly active is there's many activity-based excursions, like zip lining, kayaking, and hiking.
There are very limited cultural immersion activities. In Ketchikan you can go to explore totem poles and indigenous history, of course you should go to the Great Alaskan Lumberjack Show which is a lot of fun.
As these can all be so costly, you should cost out your options. You can go with a cruise line, and I strongly recommend booking your excursions far in advance as many will sell out.
If they are sold out, or too costly, look at independent providers like VentureAshore.com who offer similar excursions, or you can wait until in port. You'll find as you step off the ship there are many booths quayside offering trips.
I tend to prefer to stick with either the cruise line ones or those through the independent providers. I feel they are better screened and the cruise line will wait only for their excursions if running late. So, make sure you book with plenty of time to get back to the ship.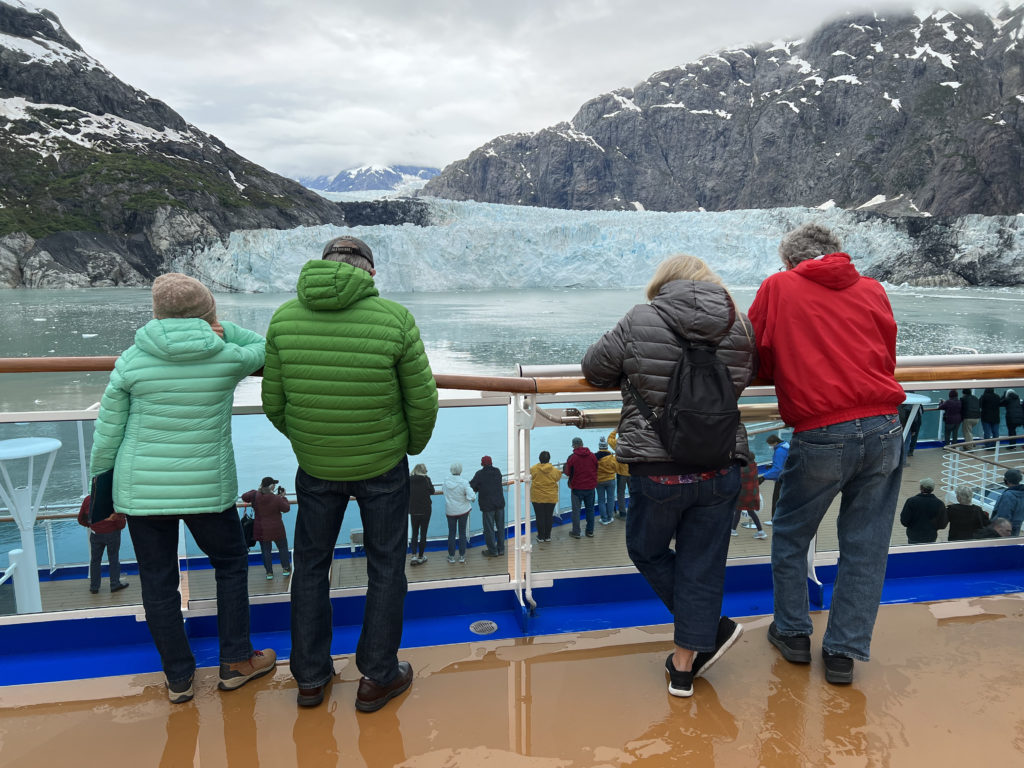 Packing Mistakes
This brings me to the one topic that I know everyone going on an Alaska cruise makes a mistake with. Evidenced by everyone I spoke to on my last trip. They were all saying they wished they had brought something they had left at home. And that includes me!
Let's talk clothing first.
Assume it will rain and bring stuff to deal with being on an excursion, walking about town or standing out on deck scenic viewing in the rain. A hooded jacket is best, though a portable umbrella is also a good idea. I also take my waterproof trousers though only used once and not essential.
Hot and cold, and wet!
Next, assume when you are out in port or scenic cruising. You will be both cold and hot in one day, and within hours of each other. The best way to deal with that is layers.
I use the principle I was taught expedition cruising. Base layer, Protection layer and Waterproof layer.
For base layer, I pack my long johns, thick wooly socks and top. I only used these when was on excursions that landed on a glacier. For the rest of the days, jeans, t-shirts, and long-sleeved tops were my base layer.
For protection layer, I packed a fleece, a zippy top and a thick warm jumper, so I had options based on how cold it was. I also took waterproof gloves, scarf, and a warm beanie hat. I did also pack a puffy jacket which I was glad of for one of the scenic cruising days and up on the glacier
Layers are a MUST
Then for the waterproof layer that I have covered already.
For example, in Juneau I had all layers on in the morning to fly and walk on the glacier. On return, by lunch time, I was walking around in just a t-shirt with all the layers in my rucksack.
Which, by the way is a must bring, to put your layers on before in case you need them when out.
Make sure that you bring sunglasses too because it can be very bright, particularly if you're going onto glaciers.
For the ship during the day, I packed causal gear, polo shirts, spare jeans, and my gym gear. I did pack a pair of smart non-jean slacks and a long-sleeved shirt for formal nights. Although I didn't need to have those in the end. But of course, in theory on Princess, jeans are not to be worn in the dining room and some lines are even stricter.
ABOUT TIPS FOR TRAVELLERS
—————————————–
Gary Bembridge's Tips For Travellers aims to help you make more of your precious travel time and money on land and when cruising the oceans or rivers of the world. To help you, in every video I draw on my first-hand tips and advice from travelling every month for over 20 years and average of 10 cruises a year.
BECOME A TIPS FOR TRAVELLERS MEMBER
————————————————————
Sign-up as a Channel Member to get perks: https://www.tipsfortravellers.com/Join
Become a Patron on Patreon and get perks: https://www.patreon.com/tipsfortravellers
BUY MY CRUISE-THEMED T-SHIRTS
————————————————
Check out my T-Shirt range: http://bit.ly/TFTStore
FOLLOW ME ON SOCIAL MEDIA
——————————————-