What I Found Celebrity Cruises Does Well and Badly Right Now
What I Found Celebrity Cruises Does Well and Badly Right Now
Two very different pleas for help, both asking for advice about Celebrity cruises.
One from a 60-something couple who've cruised Celebrity Cruises many times years ago, but are now worried, with everything they'd seen and read, that the line is now too modern and youthful, and they wouldn't be welcome.
Another from a young couple wanting to celebrate their joint 30th birthday on Celebrity, but worrying that it would be too stuffy, full of older passengers, and that they wouldn't be welcome.
It got me thinking about what I've experienced Celebrity Cruises doing well and badly right now, because it's going to affect what is right for these very different cruisers.
Let's start with the positives. What does Celebrity do well right now?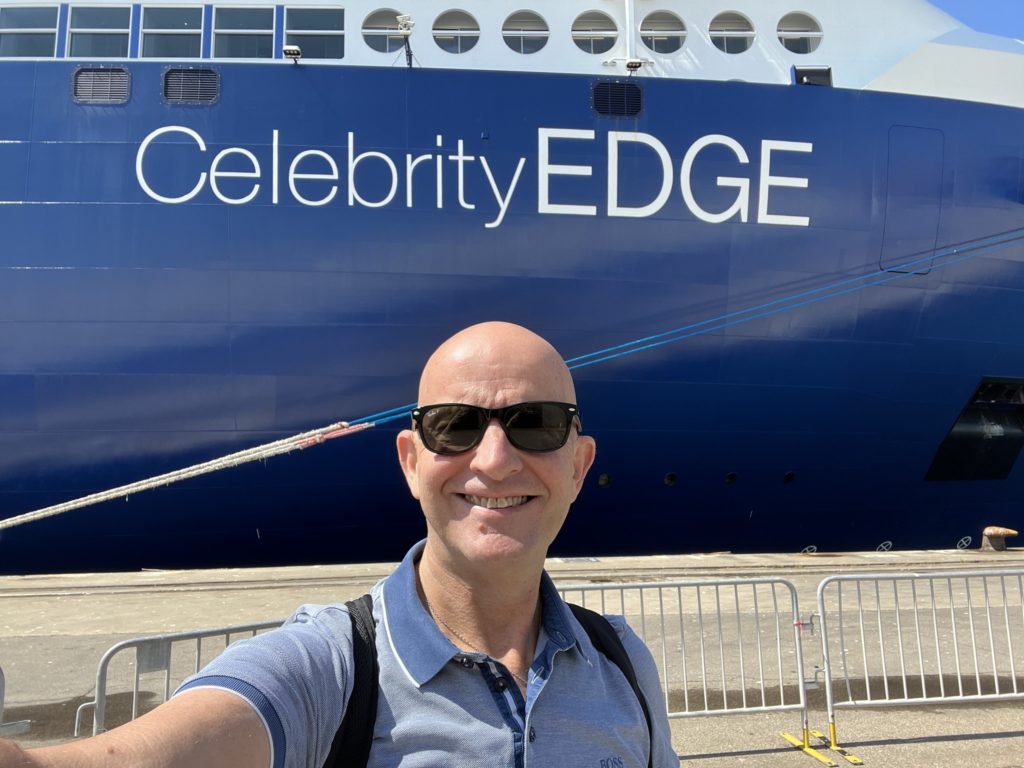 Bigger Ship Luxury
Although what they're doing risks driving traditional Celebrity cruisers away, they are pushing the experience more up market. Making it more luxurious, and pushing out of the category they current exist in.
This is known as the premium category, with cruise lines like Princess, P&O Cruises UK, Holland America, Cunard, and now Virgin Voyages. Then above that there's the luxury small ship category, which includes lines like Viking, Oceania, Windstar, and Azamara.
Previously, if you wanted a more luxurious experience, you had to go on those small ship lines. But Celebrity Cruises is starting to push away from traditional premium cruise lines they compete with and be more like the luxury smaller ships. They're trying to make it less stuffy, more contemporary, and more modern.
They're doing five things that mean that they are achieving this.
What are those five things?
First, the ships are changing. And the most dramatic example of that is with the Edge-class ships, which are very different to the others they have in the fleet.
Second, across the fleet they've introduced new décor, working with designers like Kelly Hoppen, to make it plusher. And more contemporary.
The third thing they're doing is pushing service. I think of all the premium line competition, Celebrity Cruises does have superior service. And what's interesting, as I'll talk about later, is they've also done that at a time when they have scrapped add-on gratuities.
Fourth, they've elevated the food. It's more stylish. It's presented in a more artistic way and the quality and range of items on the menu has been elevated to what I usually expect on luxury lines.
The fifth thing they've done to shift to a more luxury concept, is having more all-inclusive fares. This includes things like drinks packages, Wi-Fi, and gratuities. But, this also means the prices have increased.
Another shift in focus is offering families an opportunity to have a more luxury cruise experience without the cost of those lines, as they've started to increase the size of things like the kids' clubs and the amount of kids' club activities.
Many of these changes are perhaps alienating for traditional Celebrity travellers, but I think what they're doing well is making the line look and feel more up-market.
Celebrity Cruises Suite Experience
They have further upped the whole sense of luxury by focusing on the suite experience. They've repackaged it, renamed it, and it's now the Retreat. It's very much drawing on the premium ship-within-a-ship area, such as, on Norwegian Cruise Line, the Haven, and to a lesser degree the Yacht Club on MSC.
They have some of the biggest and most costly suites at sea. They're glitzier. They're very contemporary. There's the Iconic Suite, a massive space on the Edge-class above the bridge. They have the Edge Villas on the Edge-class, two-level apartment style suites, and then smaller options.
I stayed in a Sky Suite on my last trip, which is the entry level. It's not really a suite, to be honest, it's basically a large cabin. On my previous cruise, I stayed in the Celebrity Suite, which did have a separate bedroom, and so more a real suite.
But What do you get in the Retreat?
You get a butler and dine in the Luminae restaurant, which is outstanding. While, it doesn't have the depth of menu and the ability to order off menu like in Cunard Queens Grill, the food is fantastic. It looks amazing. The service is exceptional.
You also get the Retreat Lounge with daily nibbles, afternoon tea, and concierges. A beautiful deck with a bar, food, pool, hot tubs. And priority boarding, tenders, and disembarkation.
I think overall they have the best premium overall suite offer of any of the premium lines, including Cunard because although Cunard's Queens Grill food beats them, the overall Retreat experience is better.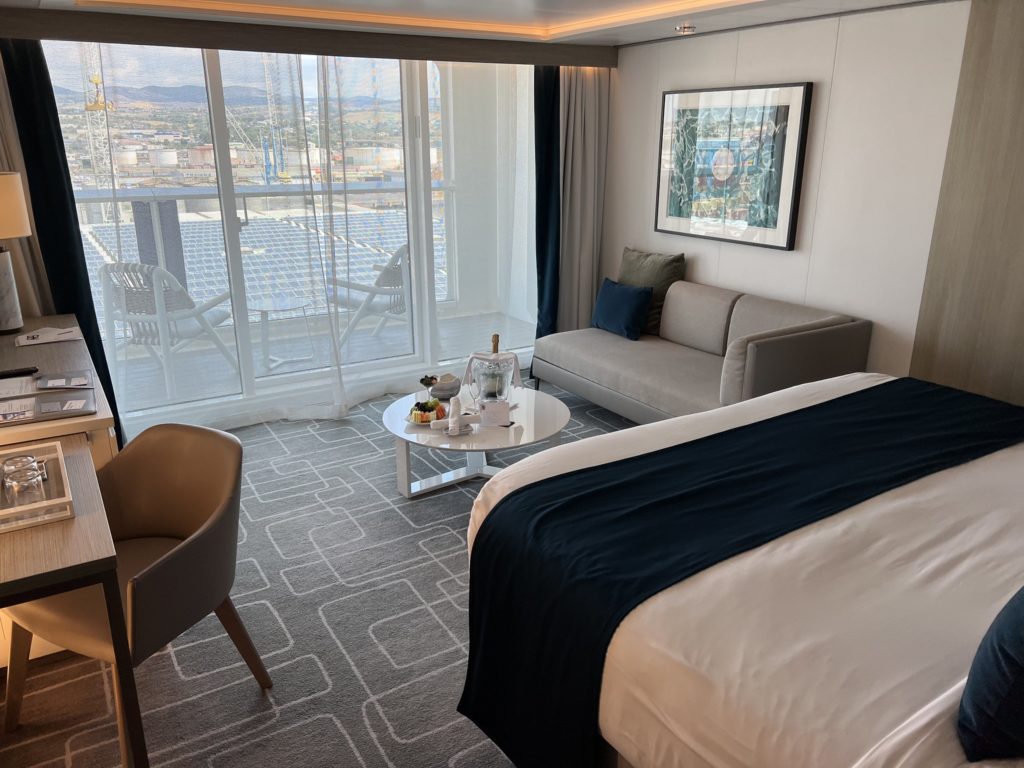 Two Clear Options
This brings me to the next thing that I think they're doing well, and that is they're evolving and giving cruisers two clear options.
Celebrity Cruises has three classes of ship. Millennium-class, which includes Celebrity Millennium with 2,218 guests. Then there are Solstice-class ships like Celebrity Solstice which has 2,850 guests, then there's the Edge-class ship where Edge and Apex have 2,908 passengers.
The new Beyond and Ascent have an extra deck and space for 3,260 guests.
Different approaches
This now means there are two very different approaches and sets of ships. The Millennium and Solstice-class ships, which are classic, traditional cruise ships that look and will feel very familiar to traditional cruisers in terms of the exterior, internal layout, and the venues and facilities.
On these, Celebrity Cruises have a traditional and classic cruise program, similar to the other premium lines, but with a more contemporary twist. And the events tend to be more high energy and trendy.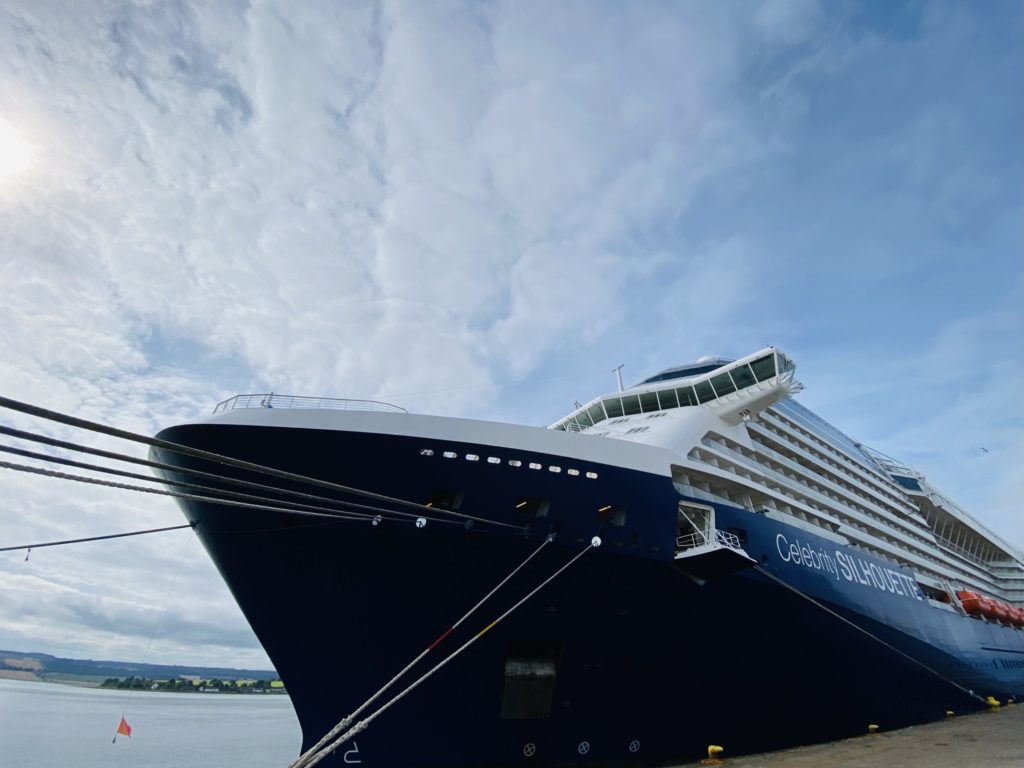 Edge-class
Then you have a very different approach, which is Edge-class. This is very different in almost every way. From the outside, it looks different. There is the Magic Carpet down one side, which operates as a bar and restaurant, and doubles-up as a platform for tendering. They have Infinite balconies, where they've scrapped the traditional balcony and instead have a sliding glass panel with seating inside the cabin. This has changed the whole exterior look of the ship.
The venues are very different to the Solstice and Millennium-class ships. The main dining room has gone, replaced by four stand-alone restaurants that guests can rotate between. Celebrity Central has been replaced by The Club, a two-level venue where they hold high energy activities. The Lawn Club's been scrapped. there is the Rooftop Terrace.
All the specialty restaurants have been replaced. For example, on Solstice, there's Sushi on Five, Tuscan Grille, Murano, and Silk Harvest. But on Edge, you have Fine Cut Steakhouse, Le Grand Bistro, Le Petit Chef, and Raw on Five.
The Production shows are more ambitious with high tech screens. There's more avant-garde shows in The Club. Even things like the '80s quiz involves a guitar dance off, conga dancing, and so on.
So, back to those two sets of people who asked me for advice. For the 30-year-olds asking for advice about Celebrity, I told them try Edge., but for the 60-year-olds who are used to traditional cruising, I steered them towards Millennium or Solstice-class.
But I told both of them before they went ahead, they needed to know What Celebrity are doing less well right now.
Celebrity Cruises Price
First of all, which is the flip side of everything that I've spoken about so far, is that they are becoming a costly option. The downside of going more up market and luxurious is cost. They're starting to narrow the gap in price by leaping up from the fares on premium class ships like Holland America or Princess, closer to those for Oceania and Viking
They decided to go Always Included as the only fare. So, they built a cost increase into their fares because they included, as I mentioned, gratuities, Wi-Fi, and drinks package.
Always Included Extra Cost
The Always Included also adds extra cost for some. I don't drink alcohol and I wouldn't normally have a drinks package, but now I'm having to take the cost of that. Also, if you are a keen drinker and you prefer premium brands, Always Included only offers the standard drinks package. Many people I met on my last cruise had upgraded to a premium package.
Wi-Fi included is standard, but I had to pay to go premium to get streaming quality I need, and it still wasn't very good. Although, that's probably going to change with the switch to Elon Musk's Starlink.
Always Included includes gratuities, and that was a big plus because I found that the crew were not angling for more tips.
In fact, I still tipped my butler and cabin steward, and they genuinely seemed surprised. I did notice a real change in how the crew are being incentivised based now very much on guests' ratings, and I think that could be driving the service improvement.
For example, In the Luminae restaurant, my waiter made a point of saying, "Please fill out the survey, talk about the overall experience, talk about the service. If you feel like naming me, that would be great too."
Celebrity Cruises Lack Of Consistency
The second key-thing I think they're doing less well is being consistent as they evolve.
While making much of being more contemporary and youthful, all the guest artists that were on board were still same faces and acts that I see on all the other classic premium lines. Many still singing Beatles, Franki Vali and other songs even I see my Mum's era. She's in her 80s. and not contemporary sets.
The live music around the ship was also dated, even for me, and would usually lean into ABBA, Beatles and so on which is fine. However, it's not modern or contemporary.
Next, considering they want more families to cruise Celebrity, talking to parents, they said the Kids Clubs and program was fine, but it's not as good as the family lines. And there were no real family-focused excursions on offer. 
Celebrity Cruises Solo Travel
The next area where they are falling behind in my view is solo travel. It's improved because they've introduced some solo cabins on Edge-class, but there's only 16. There are only four solo cabins on Silhouette and none on the others. So, in terms of solo travel, it's not a great experience on Celebrity Cruises. I have paid the same as a couple on my last 3 trips even though going solo.
Based on all of that, if you don't think Celebrity is for you, watch this video about another premium lines where I look at things that people believe about them that I think are wrong. Starting with the if it is stuffy and boring.
SUPPORT TIPS FOR TRAVELLERS
FOLLOW ME ON SOCIAL MEDIA
——————————————-