Is MSC Cruises One to Avoid? – I Cruised on The World's Most Misunderstood Cruise Line

Is MSC Cruises One to Avoid? – I Cruised on The World's Most Misunderstood Cruise Line
"I'm so curious to try MSC Cruises as the prices are great, but I'm turned off by the stories of lousy food, poor service, and bizarre entertainment. What's it really like? Should I try them?". This is what I hear most often about this line.
So, I decided to revisit them to find out the latest and booked myself on MSC Cruises MSC Virtuosa for a week-long Norwegian Fjords cruise. And this what I discovered.
First, let's talk about the upsides before tackling some of the thornier issues.
MSC Cruises Best: Fares
Probably the best thing about MSC Cruises are their low fares, even their premium cabins in their ship-within-a-ship, the Yacht Club, are up to half what these suites cost me on other lines.
For families it is even better, as under eighteens staying in the same cabin as parents travel free – with just port and other taxes to pay.
For example, on my MSC Virtuosa cruise, cabins started from just $100 (£80) per person per night. So that's $1,400 (£1,100) for the couple for a week. If they had two kids with them the cost would go up just $140 for the week. That's only $10 per child per day.
Because of great pricing, I saw many multi-generational families and groups of friends, hen parties, and birthday celebrations and many solos, which I also was on this trip.
However, as I will come to later, although it's very affordable, there are some downsides and issues for each of those cruiser types.
MSC Cruises Best: Ships
Next, because MSC is launching ships at a ferocious pace, most of their fleet is new and modern.
Though a bit too glitzy and big for my taste, most find them beautiful, and they are well maintained, even if they are not particularly distinctive, borrowing many of their features from other mega resort ship lines. For example, the focal Galleria Virtuosa on the class I was on is clearly heavily "inspired" by Royal Caribbean design.
Their signature Swarovski Crystal staircases probably being their only real unique feature.
MSC have glitzy European-inspired décor versus the more American feel of their US-based competitors (Carnival, Royal Caribbean and Norwegian).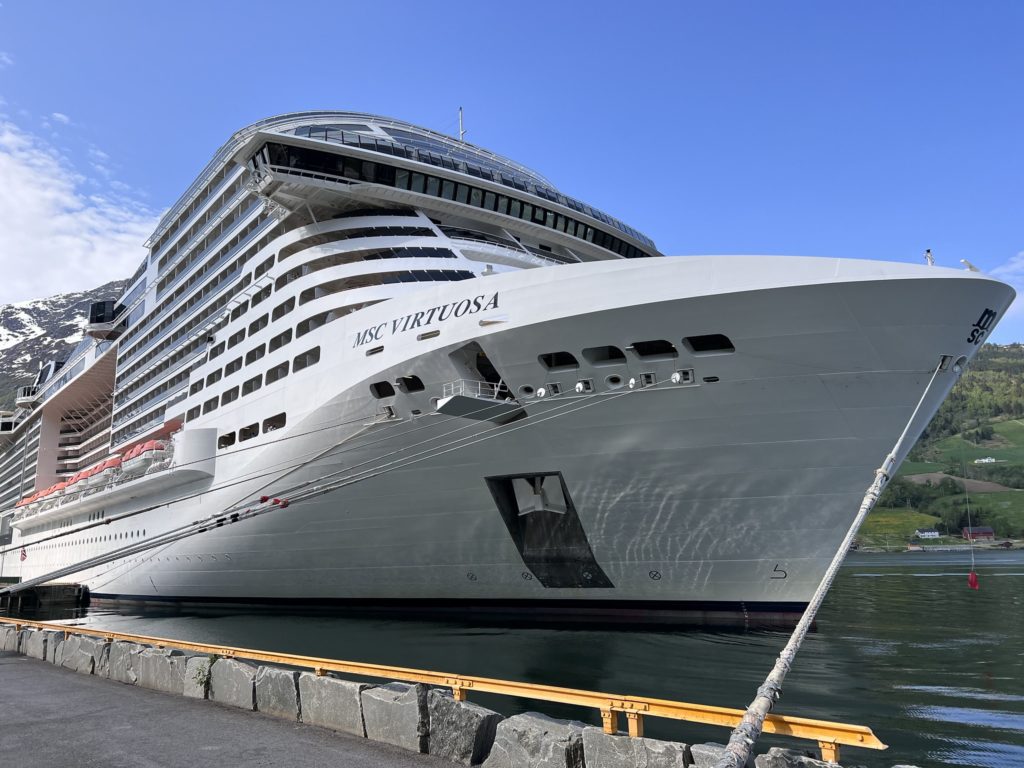 MSC Cruises Best: High Energy Resort
Saying all that, I felt MSC Cruises works best for cruisers looking for a bustling family-friendly high-energy resort vacation with parties at night for the parents and things for kids to do during the day.
On MSC Virtuosa, for adults there was a boisterous party atmosphere at night, with a focus on busy bars and a nightly 10:30pm massive, themed party. The disco and casino ran into the early hours.
They matched it with family friendly options to keep the kids busy, and out of parents' hair with large kids' clubs for all ages and open late into the night. An amusement arcade, racing simulators, bowling rink and sports court. For daytime there was a water park, rope course and lifeguards at all the swimming pools.
However, these facilities are relatively modest and do not match the scale and sophistication of other resort lines like Royal Caribbean and Norwegian who have go-kart courses, flow riders, ice rinks, laser tag and so on.
MSC Cruises Best: Localising
One thing MSC is doing better since my past trips is localising. One thing putting English-speaking cruisers off MSC is that they do announcements, menu, signage and so on in six languages (English, Italian, German, French, Spanish and Portuguese) reflecting and embracing their diverse on-board mix and European roots.
But I found for my MSC Virtuosa ex-UK sailing it was almost entirely English language, with key announcements only in two other languages based on those on board. The senior crew, including the captain and the cruise director, were from the UK.
All the guest entertainers were UK based, as was the trivia. They skew things more US for those sailings. But, sailing in the Mediterranean, it remains a very multilingual experience.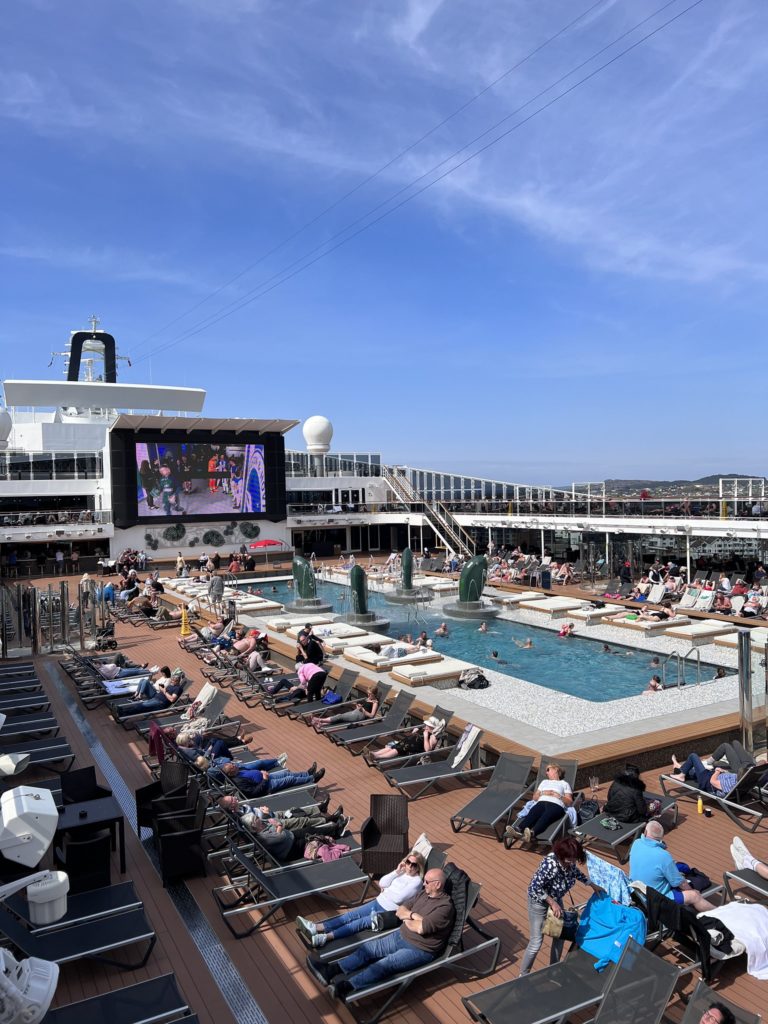 MSC Cruises Best: Status Matching
One great thing that they do is they status match and I think they're the only line that does it.
So, as I have the top tier (Diamond status) on Cunard, they matched that and I became their highest loyalty level and got all the perks that went with that, like priority boarding, on-board events, one complementary specialty dining, discounts, and so.
MSC Cruises Best: Yacht Club
Another thing that they also have is the Yacht Club. This is a card-controlled ship-within-a-ship area where you can escape the busy and hectic experience around the ship.
My cabin here on MSC Virtuosa gave me access to the Yacht Club lounge and bar, restaurant, guest services and concierge desk, and a deck with plunge pool, hot tubs, bar, and grill.
It also does mean that there is very much a two-tiered experience, with Yacht Club guests having a quieter, more attentive, and less frenetic experience with various perks to get around crowds and lines.
And that brings me to the other issues with MSC, as delivery misses like this are numerous.
Everyone I spoke to on my cruise had some complaint, but always agreed – or added the caveat – that the price they paid was phenomenal.
So, that got me wondering if the confusion about MSC is more about unrealistic expectations or underperformance by the line.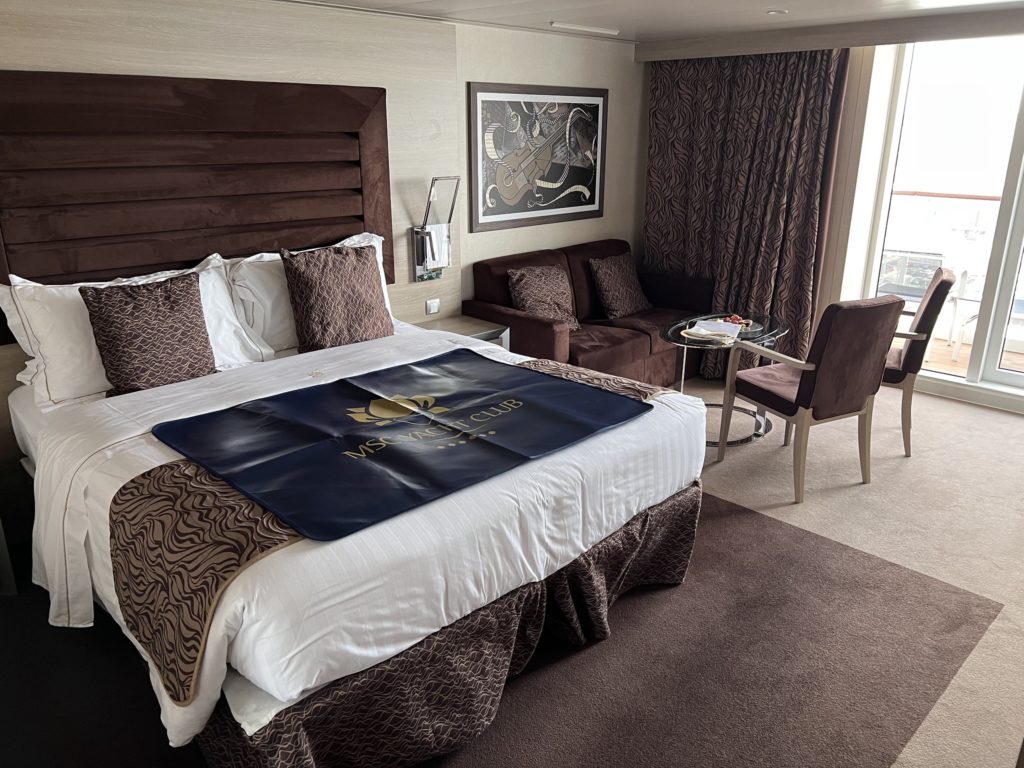 MSC Cruises Bad: Packed
I felt one of the biggest impacts of their fares is they need to cram a lot of people onto the ship, making space per passenger feel small. The ship felt so very crowded.
I was on MSC Virtuosa. At double occupancy it was built to hold 4,800 passengers, but it usually sails with 6,300. So that's 1,500 more passengers who are sharing cabins, and usually all are kids.
I found the ship got crowded, with frequent lines and noise. The only place to escape it was retreating into the Yacht Club.
Kids Everywhere!
As there are so many families on board, finding kid free zones was near impossible too. There was only one adult-only space, the Sky Lounge, which did get rowdy in the evenings. There was no adult-only pool, though the small rear one did tend to be more adult.
Although clearly some guests had expected it to be, the Yacht Club is also not a kid-free zone either.
The large numbers of passengers around the ship created several other challenges.
Dining
First, dining. There were three set dining times of 5:30, 7:30 and 9:30 and few chances to influence which one you were allocated to I discovered. In all, there were 4 dining rooms and tables were packed in tight, and lines to get in.
There were limited anytime dining options, which seemed to require booking a premium package which included a more private sun deck too.
The buffet was packed for all meals. It was hectic in there. There was a space allocated for families to sit, but that was not really followed.
There were not that many specialty dining options considering the size of the ship (a Sushi, Teppanyaki, steakhouse, Vietnamese and Mexican), all were pretty good, but sold out fast.
Annoyingly even though I had pre-booked a package for three I could only book once on board and getting the days and times I wanted was challenging.
By the way, I thought the food across all the venues was fine, especially for the fare and the volume of people they need to feed at any one time. The menus offered a decent choice, though light for vegetarians. The best I found and would have mostly, was pasta and pizza as Italian is what the heritage of the line is.
I will not remember the cruise for the food, neither good nor bad.
Now more about the impacts of the ship being so packed!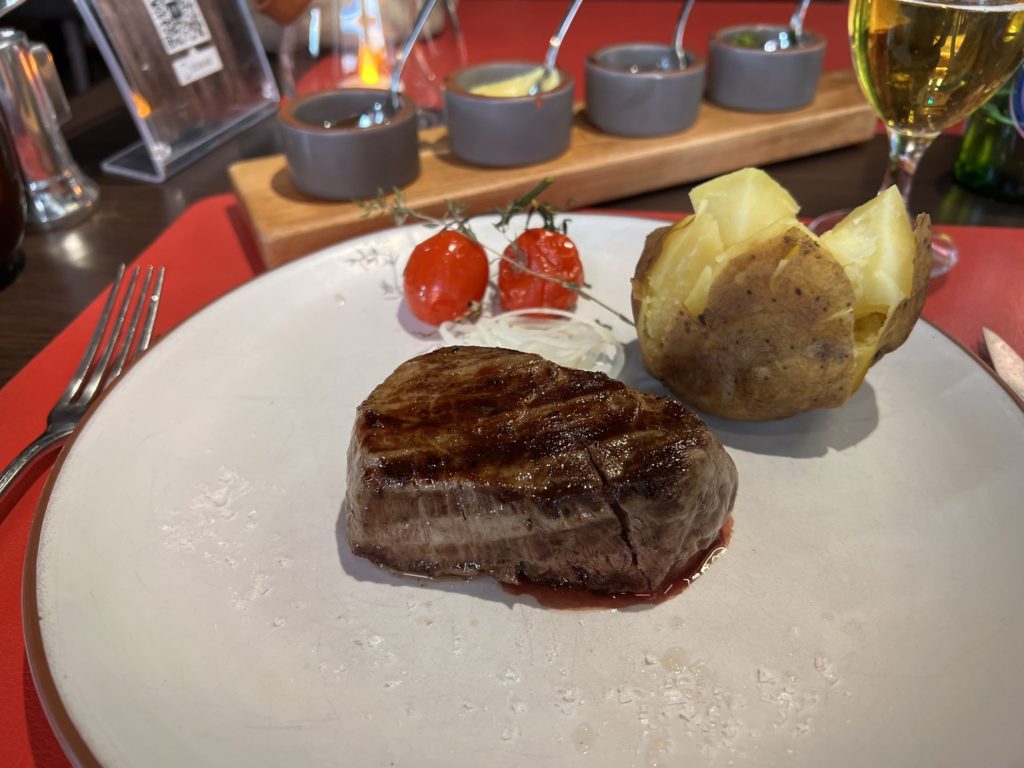 Too Busy!
It was hard to find somewhere to sit in the bars after dinner, especially if there was a group of us.
Also, the fitness centre seemed rather small for the numbers and age profile of cruisers, being a similar size to those I find on smaller mid-sized ships with older less active cruisers.
Excursions also got sold out quickly. But due to the numbers, getting off in port was hectic and places were busy. For example, on my cruise in Olden the queue for the hop on hop off bus was hundreds of people all day, as was for the shuttle buses to the Loen Skylift that I had bought tickets for.
Back on the ship, I do think the numbers affected service too which could be erratic and slow in the bars and restaurants, and guest services were more offhand churning through the longish lines often there.
I also felt that the focus was on a transactional rather than relationship building approach and culture. Getting things done as fast as possible. Being a European line, it did not aim I felt to be as chatty, friendly, smiley, and outgoing culture of service that I see on more US-based lines.
I think that's why many North Americans find the service a bit off, I did not find it that different to UK lines like P&O Cruises.
MSC Cruises Bad: Where the Money Goes
I felt I experienced a few areas where the attractive fares meant money was not there to go into some aspects.
First of those was entertainment. The shows themselves are poor versus their other mega-ship resort-style competition of Carnival, Royal Caribbean, and Norwegian Cruise Line. While those have big production shows or full-on Broadway shows, MSC Virtuosa's shows are less impressive.
They're smaller scale song and dance review shows like older fashioned classic lines have. They launched an ABBA show while I was on board, that was basic and more akin to the Abba deck party on so many lines with just better costumes and more dancers. They did have an opera and ballet show that went down well though.
Even the added charge shows in the Carousel Lounge by their Cirque du Soleil style troupe was entertaining, but it did feel a paler less costly imitation.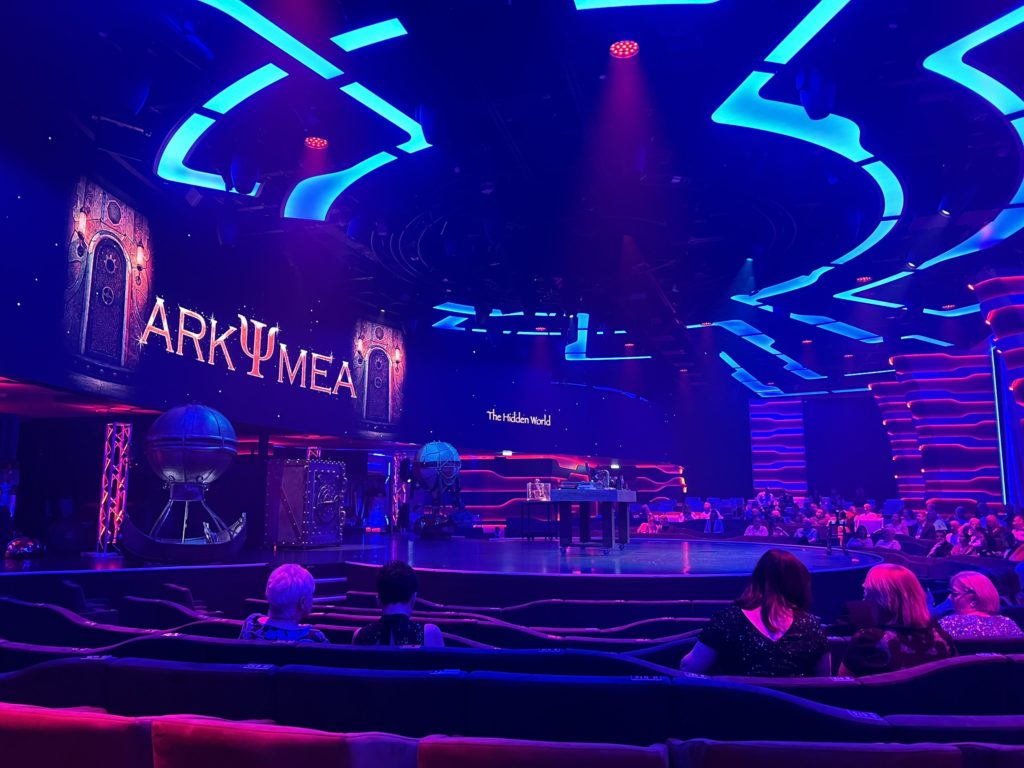 Daily Program
The other thing that struck me on MSC Virtuosa, especially versus those direct competitors, is the daily program was also surprisingly old-fashioned and classic for a contemporary and more family line. It featured basic trivia, dance class, karaoke, bingo, crafts, table tennis and other game competitions, live music duos in the bars and those big nightly parties.
There were no enrichment talks or anything diving into the region in the program.
Things were not done with scale and ambition, so basic trivia versus big, branded game shows, no big ice skating and water shows like on those other lines, and even the hyped crew parade was a small 30 or so people, mostly the entertainment team, marching through the Galleria.
The other thing that I had expected was the push to get us to spend a lot on the ship. There was a lot of promotion to get us all to buy packages for drinks, speciality dining, and Wi-Fi.
Package Restrictions
I felt the packages had more restrictions than on their competition. For example, the speciality dining packages meant a limited choice menu in the venues, and the Wi-Fi was strictly for one device unlike other lines I could not log out and log in on another one and had to buy a separate package per device.
There was big focus on shopping with shopping displays and deals out in the Galleria, and lots of space taken up by chocolate shop, a gelato shop, and crepe shop which all were extra costs.
I was also taken by how pushy they were at getting people to pose for and buy photos. The photographers were setup all over and would constantly pitch to get me and others to pose.
Then of course some of the activities like amusement arcade all had charges.
I don't feel though that MSC pushed any harder than their close competition (Carnival, Norwegian and Royal Caribbean) on the "nickel and diming" as most cruisers call it.
MSC Cruises Bad: Itineraries
The other thing that I think is less good, for me anyway, is as MSC has these big ships and while they are expanding into more regions, they are limited where they can go because of the size and stick to well-trodden itineraries.
So, even going to the Norwegian Fjords, we had to go to places which could cope with almost 6,000 people getting off and so limited versus smaller ship lines.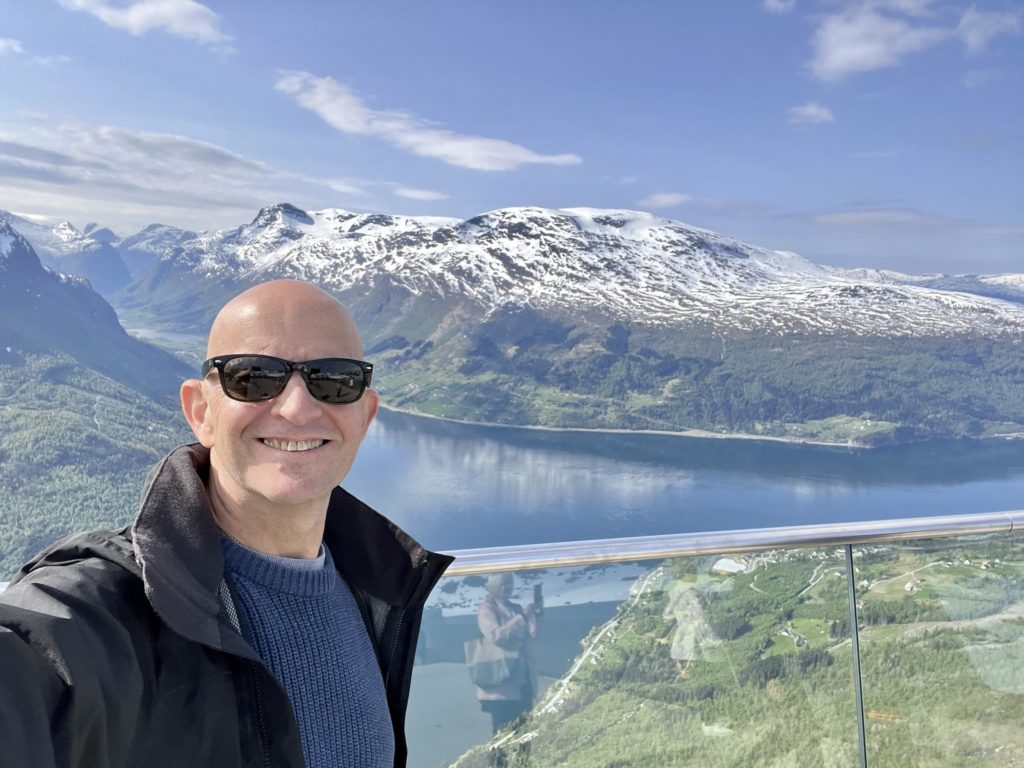 MSC Cruises Bad: If You Want Kid-Free Vacation
I prefer a more adult only cruise but knew MSC would be more packed with families. I saw people dismayed with families and kids taking over the pools, talking and crying during the shows, being in the bars and even the disco at night.
During school vacation times there would be on MSC Virtuosa and other ships about 1,500 kids, way less out of holidays. So, this is not, in my view, the line to use if you don't want kids around.
I must admit it was that, along with the size of the ship, crowds, bustle, and noise that meant I was relieved when the week came to an end. It's not for me, but if you are looking for a great value family cruise resort-style vacation or an adult looking for a good party atmosphere that won't break the bank, with food, service, and entertainment reflecting that I think MSC is worth considering.
I do feel people who are harshest about MSC seem to be comparing it to the wrong lines, as many asked me if it's an alternative to Celebrity, Princess, and other premium lines. No, it is not nor is it trying to be.
SUPPORT TIPS FOR TRAVELLERS
FOLLOW ME ON SOCIAL MEDIA
——————————————-