Things They Don't Tell You To Expect on a Mekong River Cruise!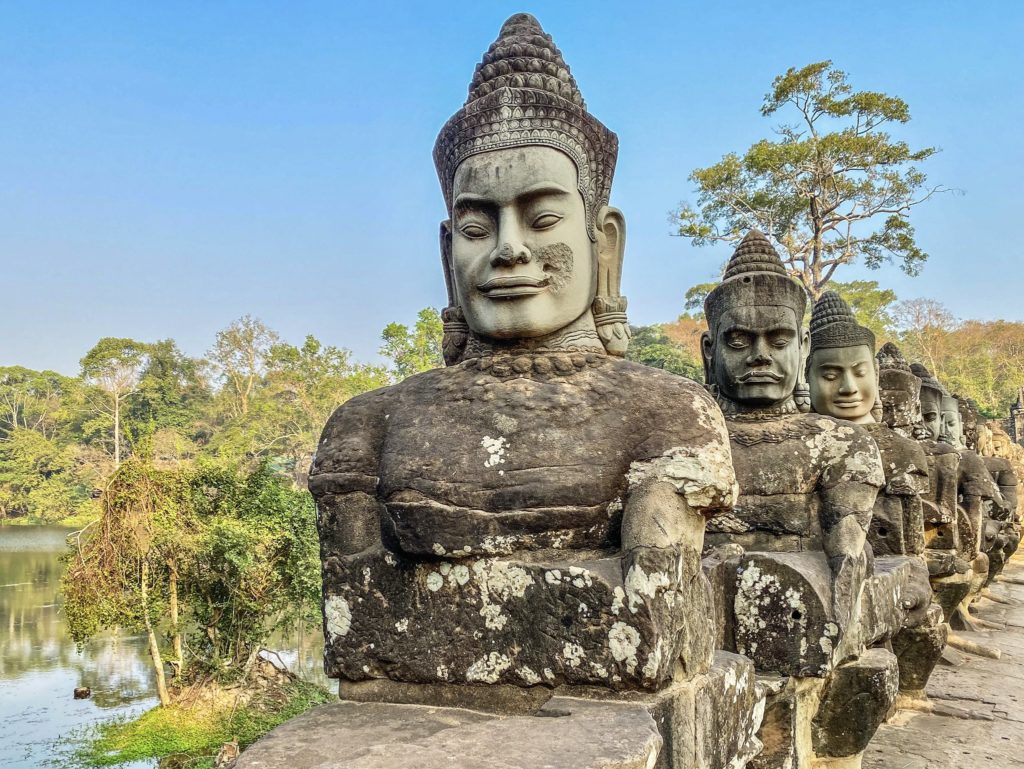 Things They Don't Tell You To Expect on a Mekong River Cruise!
 What are the eight things that nobody tells you about a Mekong River cruise in Vietnam and Cambodia?
I sailed this region in 2020 on an incredible cruise along the Mekong River on Indochine II. It'd been on my wish list for a long time, but I realised as I headed off that I had no real idea about what to expect. I discovered eight big things that I want to share with you starting with this one.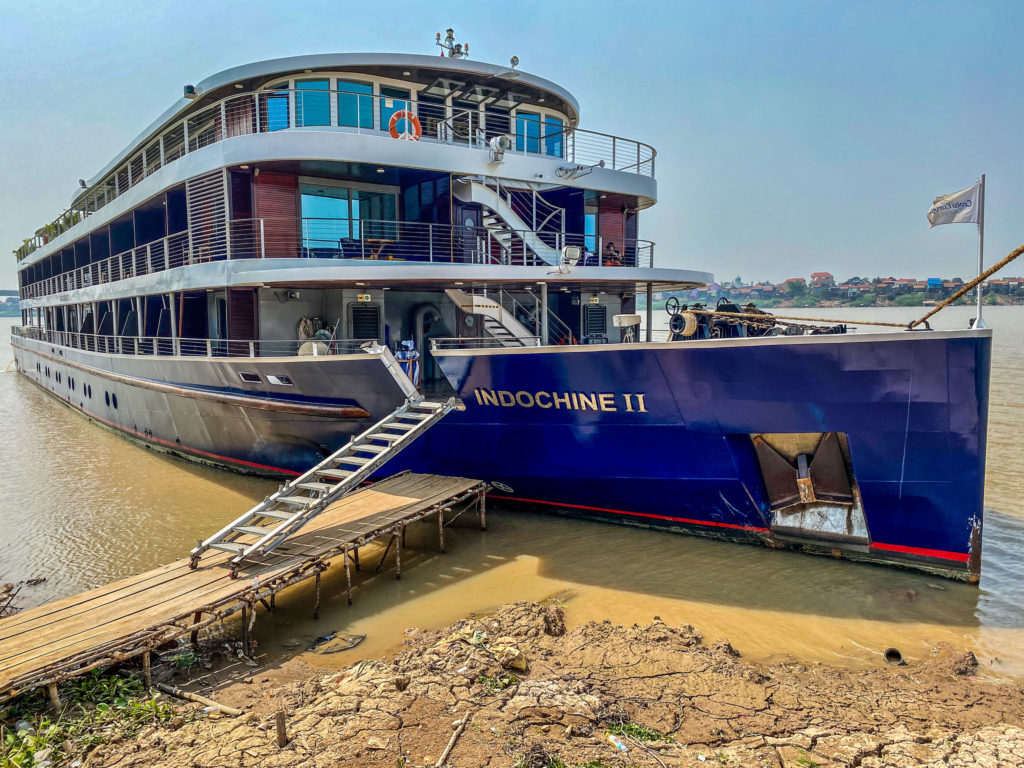 Immersive
One of the biggest things that I hadn't really appreciated is just how immersive and how remote this river cruise was going to be. You really get to see the sights, the sounds, and the countryside of Vietnam and Cambodia.
You cruise past floating villages, where people live on the river. Visit small out of the way villages, which are really quite magnificent and interesting. You visit local markets where they literally are selling fruits and fish and produce that are fundamental to day-to-day life- rather than tourist tat and souvenirs you find in so many other markets.
You also learn the importance of agriculture and rice, to the whole community.
So, it's really immersive and you get a sense and understanding of the whole rural way of life in these countries. I discovered  in Cambodia that the vast bulk of the people are still very much farming and they rely on rice. One of the best experiences of all is the immersiveness of this experience and seeing the real rural side of these two countries.
Angkor Wat
The second thing that I'd sort of appreciated, but no one had really told me just how absolutely magnificent, impressive, and unbelievable the whole Angkor Wat and associated temples and complexes close to Siem Reap in Cambodia are. I expected them to be great, but I had no idea and no one really told me just how phenomenal they were and also how many of these places there were.
Obviously the most famous of all is Angkor Wat. This is a big, sprawling complex and it really is quite magnificent. It's a UNESCO World Heritage Site. This is the one that everybody knows. I think there was actually even more magnificent places nearby.
So for example, we went into an area called Angkor Thom and we saw some incredible things there.
This is a vast complex. You enter through this beautiful, big south gate, which has these magnificent structures over the river. You then head in and look at a couple of big and important places.
Bayon
The most dramatic of all was a place called Bayon. This is an old royal palace. It is just absolutely stunning with beautiful frescoes telling the whole story of the area. You can then head a little bit further away from there to another beautiful structure, which was called Baphuon and this is a big, long walkway to enter, and again, just magnificent.
Ta Prohm
Once you head out of Angkor Thom, we went to another pretty famous place, which is called Ta Prohm. This is very interesting because they're letting the forest reclaim the structure. It used to be a really important temple area and slowly but surely, they're letting the forest reclaim it.
Many of the other structures over the years, they've taken away all the forest that was destroying it.
Banteay Srei
Another incredible place that we went to outside Siem Reap, which is called Banteay Srei, which is the citadel of women. Again, a very beautiful structure and absolutely magnificent. So no one had really told me just how phenomenal these complexes outside Siem Reap were.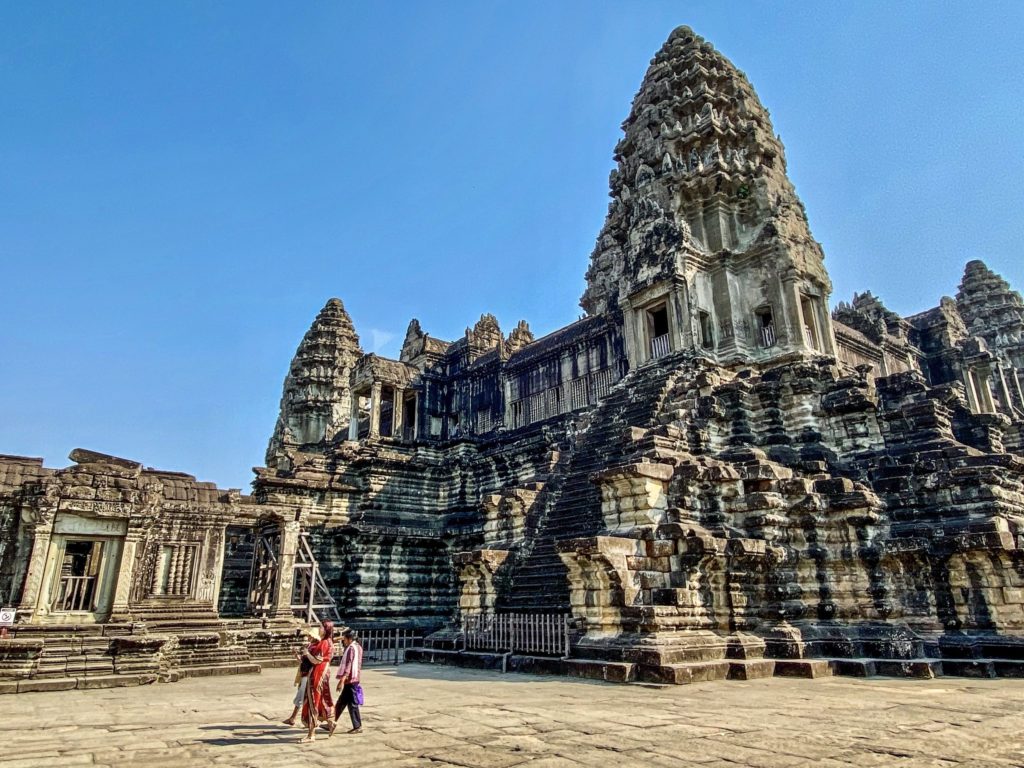 The Royal Palace
The third thing that I hadn't really appreciated, and no one really told me what to expect, was just how magnificent the royal palace in Phnom Penh, the capital of Cambodia, was. I thought it'd be quite nice. Went around the corner after the entrance and wow. There was just this most beautiful series of buildings and structures.
Also in that whole complex area is the Silver Pagoda. This is still the area where the King of Cambodia lives and basically works out of. Absolutely phenomenal. No one had told me what to expect and how phenomenal this place was.
Temples & Pagodas
The fourth thing that no one had really told me about was just how ornate, detailed, and how many pagodas there were. Right across Vietnam and into Cambodia we visited some phenomenal temples and pagodas.
The key one that stuck in my mind and probably one of the most magnificent is the Tay An pagoda. This is in Chau Doc in Cambodia. Really intricate structures within this place and beautiful statues.
One of the most fun ones that we visited was Wat Kampong Tralach in Cambodia. This is also fun because we headed there on some oxcarts from the ship, but this is a really old temple and it's a very rural temple, but yet the ornateness and the beauty of it is quite magnificent.
It's not as polished and fine-tuned as some of the ones in the bigger villages, but it really was quite magnificent.
That was where we also interacted with the Buddhist monk and had a blessing.
Another great one was in Ho Chi Minh City, which was the Ba Thien Hau Pagoda, which is a temple to the sea goddess Mazu and it's really good fun here because we saw one of the unicorns, which I thought was a dragon, doing a little ceremony in there.
Traditional Industries
The fifth thing that no one had really told me about was just how interesting and how many traditional industries are still thriving. As I mentioned earlier, these are still very rural communities, but there are a lot of really traditional industries and businesses surviving.
We went to visit a whole bunch of them. We went to a beef farm and we got to try a whole lot of honey based products.
We went to a pottery factory in Cambodia where they're making the traditional cooking pots and still crafting all sorts of pottery goods. We went to a small palm sugar and wine farm where there was this really great big character. He was in his late 60s and he still climbs up the tree twice a day to get the juice from the palm flowers.
We also went to a rice factory. We saw where they made things like various rice crackers, they made puffed rice sweets, they also made rice wine, which have all cobras and scorpions and things in.
And then also in the Siem Reap, we went to a complex, which is called the Artisans to Angkor where young people are learning lots of skills in terms of jewellery making, carving, and a whole plethora of really amazing and interesting traditional crafts and arts, which was amazing to see.
Traffic
Another thing that no one had really warned me about were scooters and tuk tuks. Both Vietnam and Cambodia are just swarming with scooters.
In Ho Chi Minh City alone, there's something like six or seven million scooters and everywhere you go there's swarms of them whizzing around. It becomes quite an art and a skill to learn how to cross the road, but it was quite phenomenal.
Once you get into places like Cambodia, where tuk tuks were also really popular, you could actually ride on them.
It is the real, big important way of getting around and I hadn't really appreciated that before I went.
Uncrowded
Another thing that I hadn't really expected was, because you were going into so many remote places, how quiet, calm, and uncrowded it was.
If you go on a river cruise in Europe, the places are really busy. You're going to have loads of ships there, lots of people, but most of the places we went to – other than the big cities like Ho Chi Minh and Phnom Penh – we were the only ship there. We were the only people out in the community, and it was fantastic.
As we cruised along the river, we hardly saw any other ships. So that was really a sense of feeling very special and just how uncrowded it is.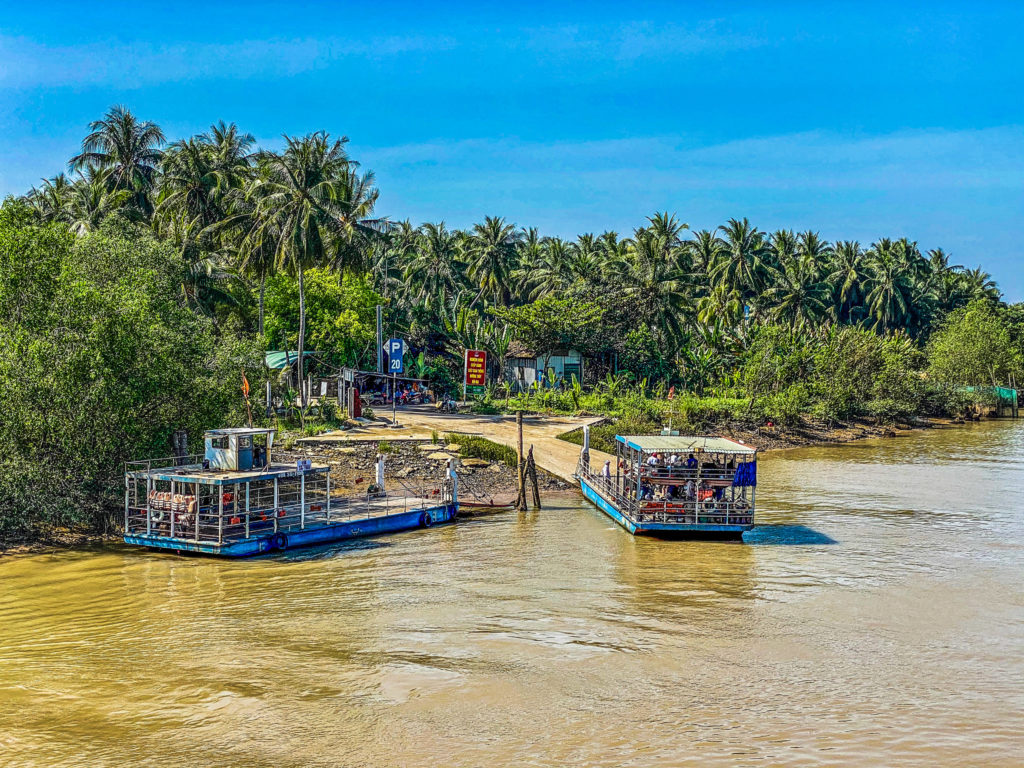 Remote
The last thing, which I'd sort of expected, but hadn't really appreciated is a lot of the places that we go to on the cruise are very remote. There's not a lot of infrastructure there and the people there are pretty poor in practise. But of course, we got to see it with luxury. I cruised on Indochine II. It was a very luxurious ship.
I had a great size cabin, all facilities, beautiful dining options, a sun deck, a plunge pool. We were travelling through this place with a lot of luxuries and comfort. It will be quite hard to actually see many of these places if you were just on a land-based holiday because there's not the infrastructure there.
Another of the things I hadn't really appreciated is the importance of seeing this on a cruise. If you want to do it by land, you'd have to really rough it or actually struggle to do it.
Those are the eight things that no one had really told me about a Mekong River cruise before I went. Those are things that I discovered. Hope you found that helpful.
SUPPORT TIPS FOR TRAVELLERS
FOLLOW ME ON SOCIAL MEDIA
——————————————-