Cruise Lines To Steer Well Clear Of These Days!

Cruise Lines To Steer Well Clear Of These Days!
As none of us want to waste our precious vacation time or money on anything but those cruise lines on top of their game, I've been diving into the latest cruise reviews, pouring over the thousands of comments and messages I get, and been cruising on many cruise lines to see which are hot – and which are not – right now. Based on all of that, here are the lines I think you may need think about carefully, and why.
Perfect Storm
I found there is a rocky storm at sea driving passenger frustrations. First, many lines are cutting back, charging for things that used to be included, and increasing charges.
Secondly, ships are sailing fuller than ever in many regions as demand is high, stretching the crew and testing passengers' patience.
Third, cruise lines are now obsessed with attracting new-to-cruise passengers, including families, and making ships and everything they do more appealing to those. So, on some lines, as I will discuss, existing cruisers are seeing changes that don't really appeal. I certainly am.
And fourthly, almost all lines now have bigger ships post shutdown both from selling small ones and launching new ones, which is changing the experience on many established lines.
There are seven cruise lines, that's right seven, that I'm seeing – or personally have – a lot of grumbles about. Let me start with those in the mass resort lines first.
Costa Cruises
First, the cruise line that gets lots of the grumbles is Costa Cruises.
Of course, many English-speaking travellers are not looking at Costa Cruises because it is an Italian-centric line, so it's not on many radars. Though, as Carnival Corporation moved two of their ships (Venezia and Firenze) to sail under the Carnival name as "Carnival Fun Italian Style" concept out of the USA, many did start trying the original line.
However, on that main Costa line most English-speaking passengers found it a bit alien. On board they were the minority and the lead language in all activities, announcements and so on is Italian. Also, as most passengers are also Italian, meeting and mixing is more difficult.
It tends to attract families with younger kids. The food is so-so as a value line, there are more smokers and although its newer ships are modern and up to date, it really is a line that just doesn't seem to resonate with travellers used to the American or British style of cruising. It has some of the lowest ratings of any line as a result by those travellers.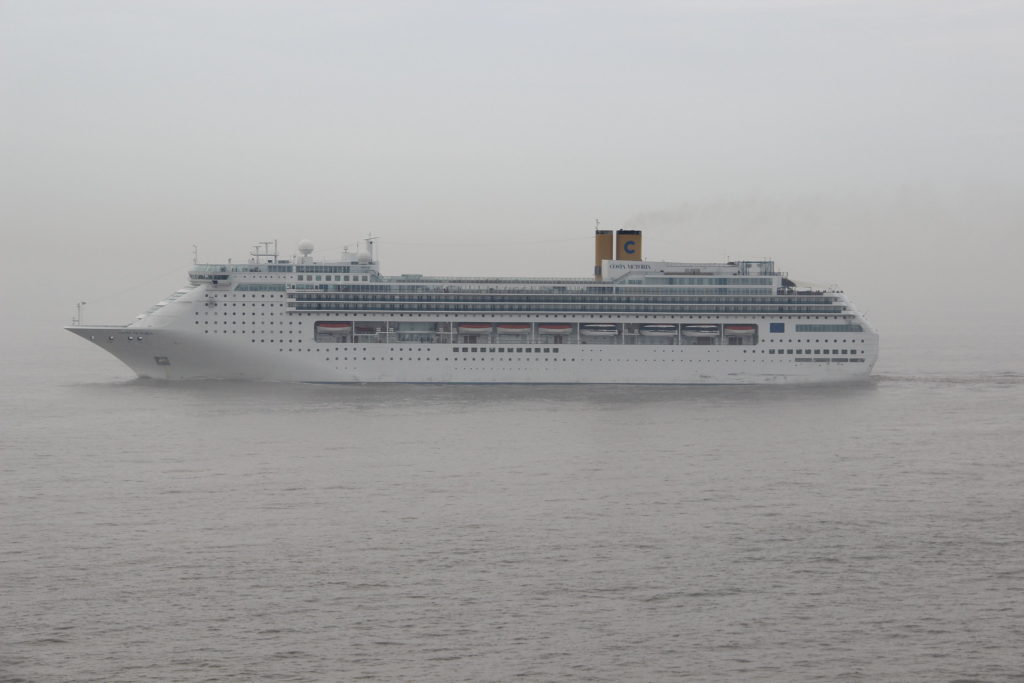 MSC Cruises
The next which is also rated low right now for many of the same reasons, is MSC Cruises.
However, MSC Cruises are making a big push in many regions beyond their European base, including the UK, where they have ships like MSC Virtuosa based, and in North America, particularly sailing out of Miami with many of their new glitzy mega ships.
Many have tried MSC Cruises because of their incredibly good value, and the policy of kids travelling free makes it extremely appealing to families. But many have not liked it.
MSC Cruises gets criticism for a couple of reasons. First, they tend to be really packed, partly driven by the kids travelling free rule, so many cabins in vacation time have 4 people in them.
This has a knock-on effect leading to customer service tending to be poor and off hand, long lines for events, long waiting times to get served with drinks. Speciality restaurants and shows being sold out at popular times, or even easily finding places to sit in the evenings in the bars.
As the service and approach is more European too, I think many North American guests find and criticise it for being aloof, less engaging and bubbly versus more US-Centric lines.
The food gets rated at best as okay. It's not particularly amazing.
They do have the Yacht Club, which is their more premium ship-within-a-ship with dedicated concierge, lounge, bar, deck, and restaurant that gets better ratings, as it is the best value suites in the category probably.
The ships themselves though are beautiful, but we're not paying a lot of money and critics maybe are not factoring in we're getting what we pay for. Either way, a line that overall many passengers do rate low.
Carnival Cruise Line
Another cruise line I need to mention, which is an absolute juggernaut and the biggest cruise line in terms of number of passengers carried, is Carnival.
Carnival is getting very poor to mixed reviews now. And I did debate whether to include it in this list, as I suspect there is a different reason for the poor reviews.
These are big, fun ships. They're boisterous, they're rowdy, and they are for people who want a high party and buzzing atmosphere. They have a loyal following who adore that. And looking at the critics, I felt that most of the poor reviews are from passengers that the line is not best suited for.
Because a lot of the criticisms are around the ships being too busy, too boisterous, too rowdy and the entertainment program not being what they are looking for. Overall people like the value, food, and service – and the newer ships like the Mardi Gras
So, I have included Carnival in my list as I think it reminds us all that going on a cruise line that is right for us – even if a line like Carnival is cheaper – is so essential when picking our cruise.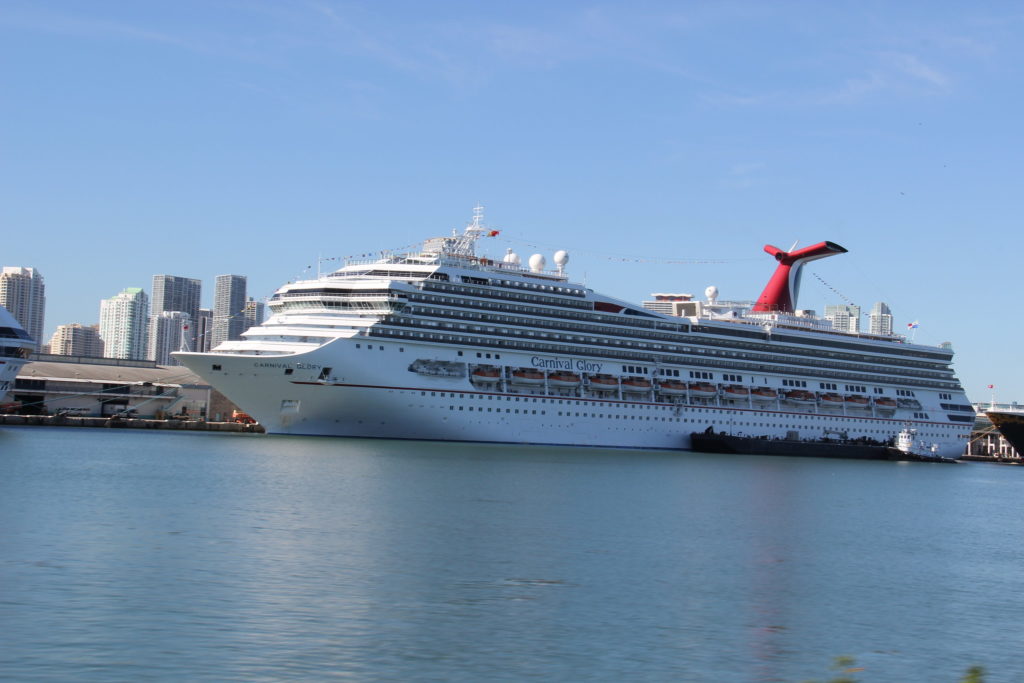 Norwegian Cruise Line
I was also surprised to see Norwegian Cruise Lines, which generally has very good reviews, is getting fewer good reviews.
That seems to be mostly focused on three issues vexing passengers right now.
First, they have made some very public cuts in service, like moving to once a day cabin service. Cutting numbers of cabin stewards, all while increasing gratuities. And they have started to cut back on some of the production shows they are known for, culling seven of the big well-known brand and Broadway shows on nine of the ships including "Six", "Footloose" and "Kinky Boots."
Second, they seem to be getting more criticism for nickel-and-diming than ever before. Although Norwegian has always been a line that has charged for all the many choices on board, so that may be a reaction to some of the very public cutbacks that have been made.
And thirdly, especially with the introduction of new ships Prima and Viva, critics complain about the amount of space taken up by The Haven, which is their premium suite only area with restaurant, pool deck, lounge and so on, as it closes increasingly larger parts of the ship to regular guests.
So, there is much more criticism of Norwegian at present, which may even out as some of these changes bed in.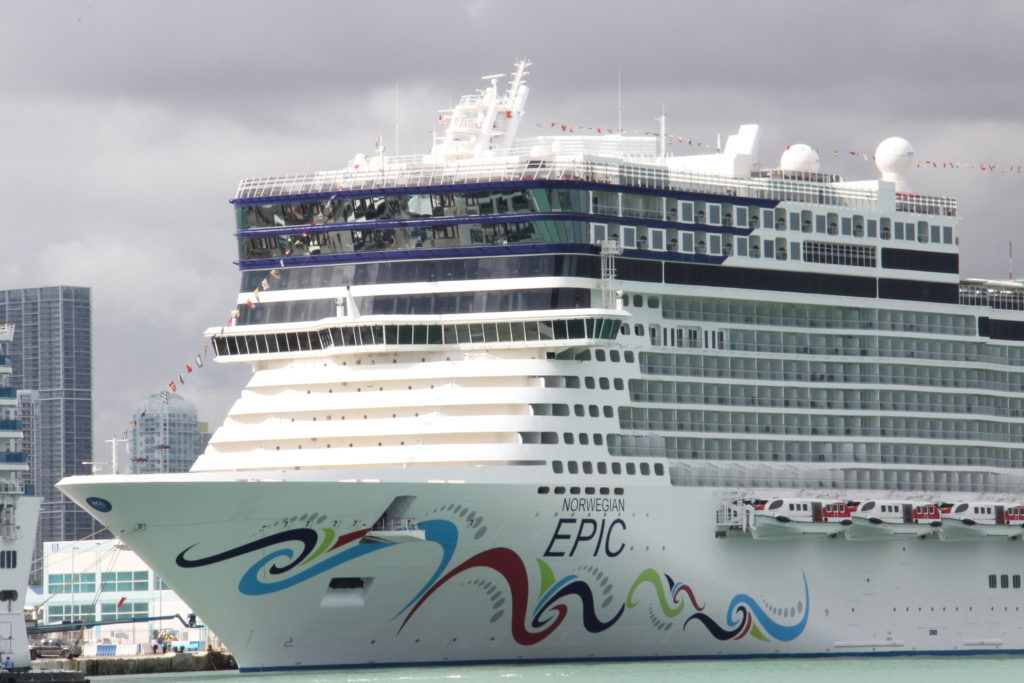 P&O Cruises
A cruise line closer to my home that's getting a very poor rap these days is P&O Cruises. I must admit this is a line I find to not be great right now.
I think a lot of the criticism and poor ratings, including mine, is partly because this is a cruise line that's actively changing from being a traditional cruise line focused on couples over 50, with formal nights and a classic daily program, into a mega ship, more family aimed cruise line. It's really shifting its focus into attracting families.
It is also a bit more confusing and less consistent which I think fuels the reviews as it has a wide range of ships, ranging from the large modern Iona and Arvia, which is the same ship as Carnival Mardi Gras, to smaller ships like Aurora and Arcadia, which are smaller adult-only ships. And very different entertainment, venues, and program.
Looking at it, I think a big part of the complaint is people who used to love P&O for what it was are not enjoying it as it's becoming something very different. First time cruisers and families seem way more enthusiastic.
So again, if considering check if the evolving line is right for you.
Which brings me to another well-known line that seems to be suffering from the same issues.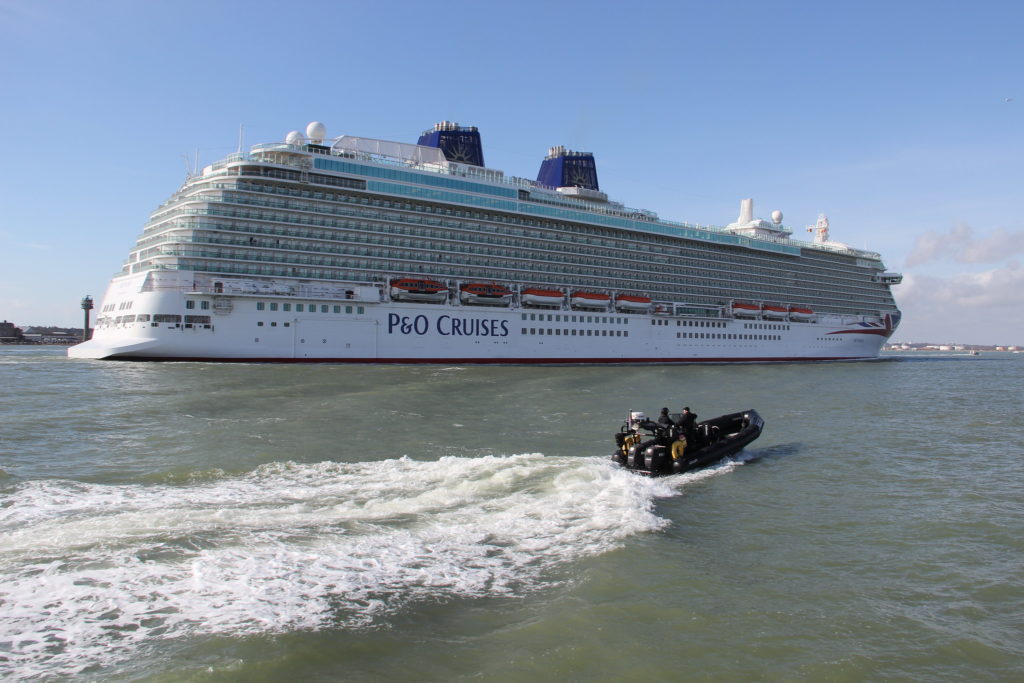 Princess Cruises
Princess Cruises is a line that I personally have not been that positive about recently, as I think it has lost a lot of momentum, particularly in relation to the food, which is still not up to speed.
However, they are making changes, introducing a new culinary council led by Rudi Sodamin, who reinvigorated Holland America food recently.
Princess is getting very mixed reviews for two other reasons.
First, they have taken many things that were included in the base fare to now paid for in their "Princess Plus" add-ons which can cost from $75 (£50) a day and upwards.
Things like the amazing previously included pizzas in Alfredos I must pay for unless I buy Princess Plus. Also, things like premium desserts, ordering drinks and snacks to where I am sitting and so on.
And secondly, they're also getting poor reviews for an issue like P&O Cruises. They're going down a similar path launching bigger ships, like Sky Princess and Discovery Princess, which have 3,600 or more passengers, and getting rid of their smaller ships during the pandemic. So, a different experience and with that they are focusing on attracting more families.
For the traditional Princess traveller, these are big changes, which is why I think we've seen some of those negative reviews. However, if you look at reviews from multi-generational travellers and families, we are seeing a more positive situation. So, again something to consider if thinking of them.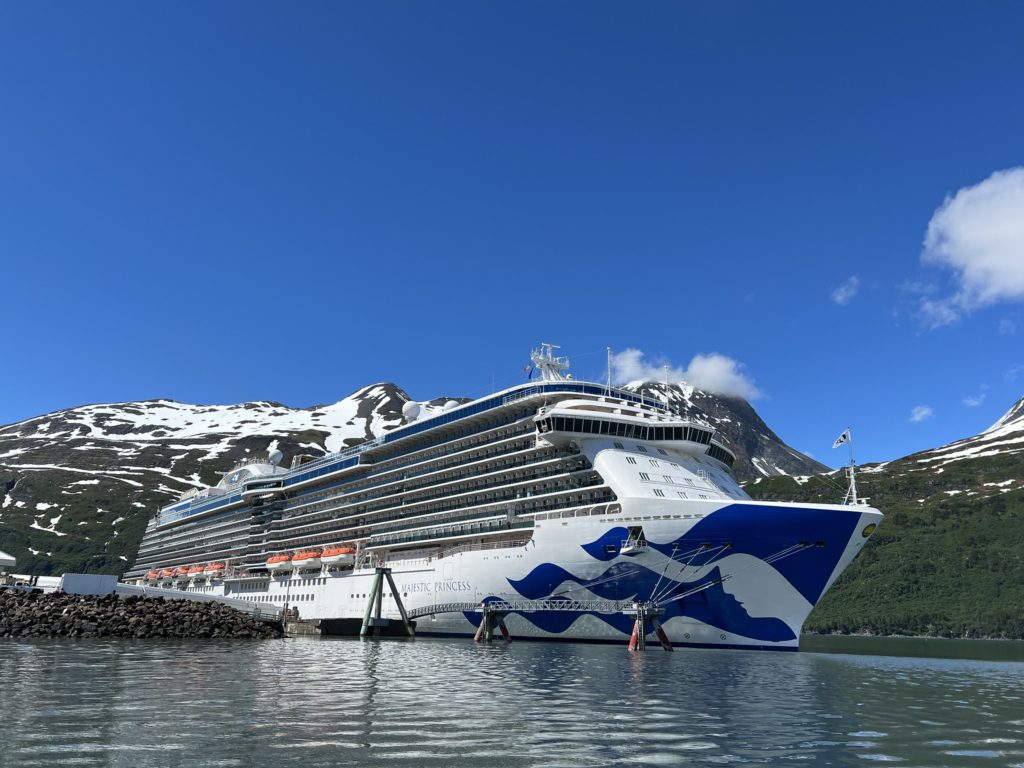 Azamara
One of the cruise lines that I do have to put in here, as it is getting very mixed reviews now, but I think will improve, is Azamara.
Azamara was sold during the cruise shutdown by Royal Caribbean and its new owners clearly struggled a little bit when it first came up and running.
I went on Azamara not long after cruising started up with the new owners and it was very under par and not really performing as it used to be. There were cutbacks, food was okay and service mixed.
Then they have had lots of issues with their IT, as they shifted onto their own systems with lots of things going wrong from that. Like booking excursions and other things for on board not showing up, errors in bookings and so on.
However, although it's got a lot of negative reviews, it does seem to be on the change. So, that's one to keep watching, as it seems they could be finding their feet.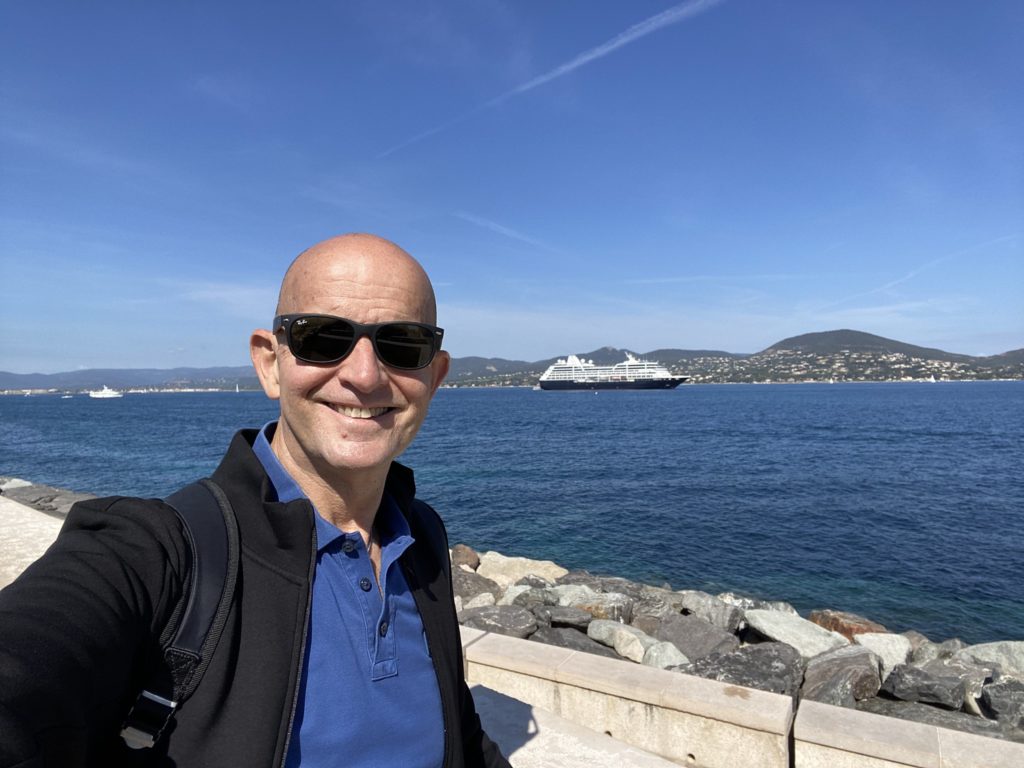 SUPPORT TIPS FOR TRAVELLERS
FOLLOW ME ON SOCIAL MEDIA
——————————————-