The 5 Best Lines to Cruise on Right Now!

The 5 Best Lines to Cruise on Right Now (According to those in the know!)
I've been diving into the reviews I receive, filtering through all the comments and messages and comparing them with my own recent cruising experiences. From all those that I came across, there are five cruise lines that passengers seem to agree are rising with the tide and floating above all others. Maybe these are ones you should consider? Here's what I found.
Virgin Voyages
It's the newest of all the mainstream cruise lines – sailing for the first time back in 2021 – and it's proving to be a hit with almost all cruise passengers who try them. Even cruise writers and sites rate them. Sites like CruiseCritic.com have even given them "Editor Choice Awards" for best food and nightlife. And, the overall passenger rating is 4.1 out of 5.
I was more torn on them, as I will explain, but here's what people like most about Virgin Voyages.
They are on the pricier side, operating in the so-called "Premium" category alongside lines like Celebrity, Holland America, Disney, and Princess. But, people (and me) like the fact that unlike those mentioned, Virgin Voyages are adult-only. Passengers (or "sailors" as they like to call them) have to be 18 or over.
I also agree that the more all-inclusive fares were substantial. With all 20 dining venues, tips, Wi-Fi, fitness classes and soft drinks (like water, juices, coffees, and sodas) being included is a big plus. The only food I had to pay for was the afternoon tea.
As most reviews say, I also found the food and options some of the best at sea. They have Mexican, Korean, a steakhouse, vegetarian option, and I liked the food hall instead of a buffet.
Service is mostly good, with a young and diverse crew. That is different to the usual nationality mix found on most lines.
Entertainment and the daily program are very different to other lines. There's more experimental things, like acrobatic shows, high energy audience immersion dance shows, and risqué comedians. But, for fans of trivia and traditional cruise activities, it is less appealing. I found it to be a bit too wacky, but based on reviews, I am in the minority.
It has turned out not to be such a young person line, however, with the average age they revealed being around 50. But, it is for those with a youthful mindset and who like a busy cruise. I am not really in that camp, so that's probably why it was less spot on for me.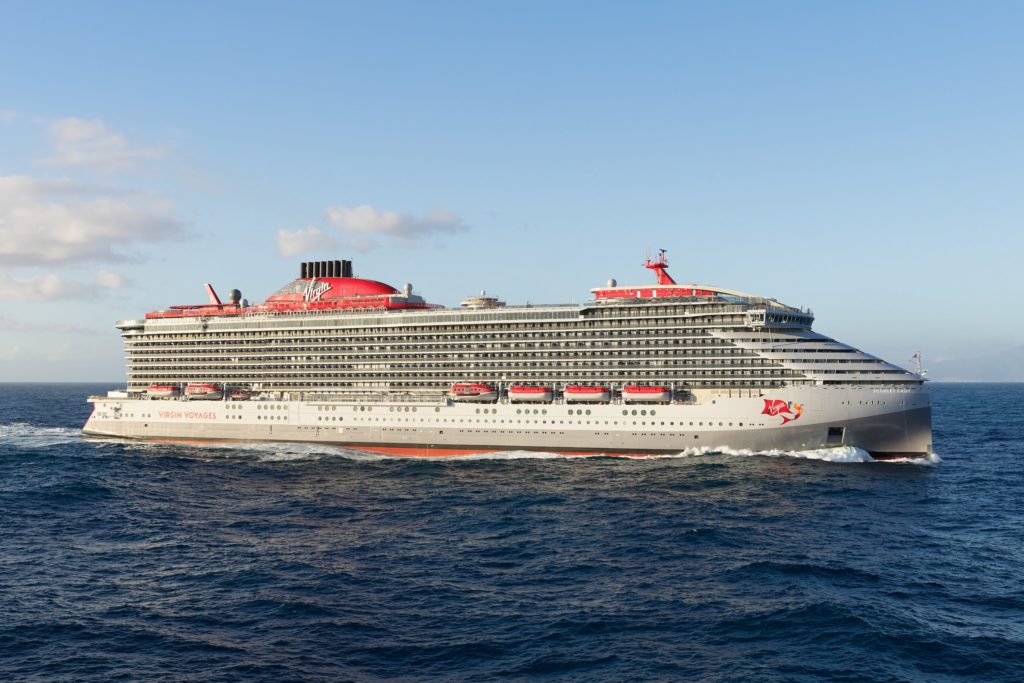 Royal Caribbean
Royal Caribbean is also getting very strong reviews, with overall ratings recently similar to Virgin Voyages.
Looking at why, I think that's largely driven because this family-friendly line has brought out new mega-ships over recent years. Mega-ships that are packed with features that are exciting and popular with families, multi-generational groups, younger cruise couples and groups of friends. Their action-packed resorts at sea being a bigger draw than the destinations they sail to, often it seems from the reviews.
Cruisers seem to love how they deliver so many attractions and choices on these ever-larger ships, Flowriders, waterslides, aqua and ice-skating shows, and all the choices of bars and restaurants are a bonus. Plus, the big production shows, which include Broadway shows in some cases, like "Hairspray".
Also, which I agree with, they seem to be able to please all budgets and cruise types. With everything from good value cabins like insides and Oceanview, up to massive luxurious suites, including what must be some of the biggest and most costly at sea at around $60,000 a week.
It is interesting that luxury travellers rate the suites, food, and service as much as the value traveller do their choices and cabins.
The main negative reviews seem to be more about the older ships, of which there are many in the fleet. These are more dated and so lack the features and facilities. And of course, on the big ships you need to accept there will be crowds and busy venues.
I am not a fan of big ships, but I do find Royal Caribbean good at what they do, with a wide range of options for different cruiser types. Unlike some large ships lines I have been on, such as MSC Cruises, I feel they offer more variety and quieter spaces.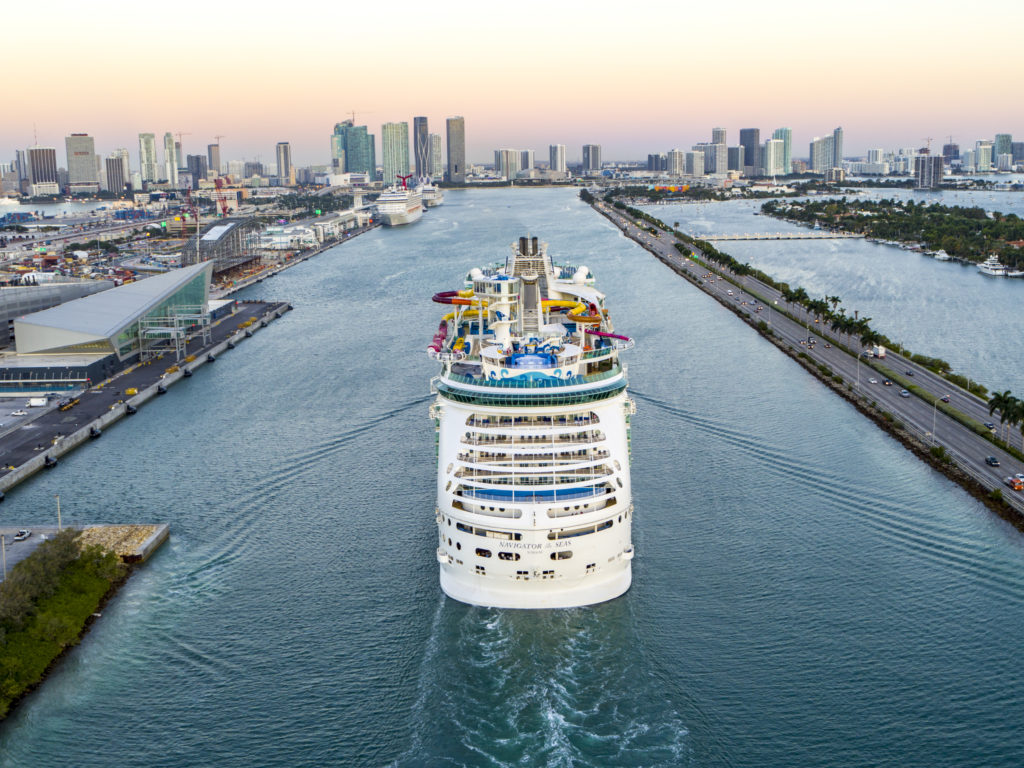 Disney
A line that gets an even higher rating and better reviews of both these lines is Disney, and I think that's because they appeal to a very specific crowd. For me personally it was not one of my highly rated lines, but that is because I am not right for the line.
Families and adults who love Disney films, shows, and characters, including the new ones they now include like Marvel, will love the Disney Cruise Line experience.
It is a total immersion into the Disney world, with character meets, character show-based dinners in the restaurants every night, slick Disney production shows, big merchandise shops and it is very full on.
Many positive reviews also come from adults cruising without kids who love Disney, and the Adult-only areas on the ship.
I did not share many reviewers' enthusiasm as I'm not a Disney person. Many of the characters and shows went over my head as I was not familiar with the stories. I also found the ship crowded as (as expected) there were lots of kids and families sharing cabins.
Disney is not designed for me, but if Disney is a love and you have the budget (as they are rather costly) then reviews suggest they are very much a hot cruise line.
Viking Cruise Line
Another line that is getting consistently good reviews, and on CruiseCritic gets the highest passenger rating of any line (4.6 out of 5) is one that I am also on the fence about, as I will explain, and this is Viking Cruises.
Like Virgin Voyages it is also an adult only line, 18 plus, which is something that reviewers rate. There are so few adult only options and with more lines at all levels attracting families, this has become even more of a positive for those seeking this.
The downsides, which some critics point out, is that it is a rather costly line (even considering fares include an excursion in every port, speciality dining, Wi-Fi, beer, wine and soft drinks at lunch and dinner, access to the spa and often gratuities) and it has onerous early payment of full cruise fare term versus other lines.
The opposite argument given is that one is sailing on ships carrying just over 900 passengers. The ships are modern and stylish, there is a big enrichment program and food is very good, including an afternoon tea that I agree is one of the best at sea.
I think as it is a smaller audience due to the cost, this helps the positive reviews and ratings. Viking has very loyal and repeat fans who review often and are also fast to defend the line.
However, I agree that they are a slick and stylish line. The reason I rate them less highly than the ratings suggest is although I cruised them twice, I do feel the fares are high for what they provide. I feel the line works best for travellers that like a more curated experience, more like their river line, and suits independent minded travellers less well.
But I may be over thinking it, and it has not stopped me booking an Alaska cruise with them next year. So, we shall see!
Celebrity Cruises
I want to talk about a line that gets overall strong reviews, among some of the higher ratings of all the lines (over 4.1 out of 5 for example on CruiseCritic), but this hides the very mixed reviews based on which class of ship and grade. I think this is an interesting example of a line that is hot in parts. So, choosing wisely is key.
Celebrity Cruises reviews vary widely based on which ship people went on, and what grade too. They now have three classes of ships, with the one they're focusing on being the Edge class ships (Edge, Apex, Beyond and Ascent).
These are contemporary modern ships, and very different to the existing Solstice and Millennium class ships, which are more traditional in design and layout.
The Edge-class ships have Infinite balcony cabins, where they've enclosed the balcony in the cabin and have a sliding glass window instead of a typical door. It makes the cabin bigger, but cruisers like me miss the open-air balcony.
They have features like the "Magic Carpet" which alternates between being a bar, restaurant, and tender boat platform. And funky venues like Eden and more modern entertainment.
Reviews for these new ships are generally way more positive than for the older Solstice and Millennium Class ships, with people (including me based on my experiences) feeling that these new ships are getting the "A team" if you like, and the older ships much less care and attention.
On top of that, I can see reviews for those in "The Retreat" – their suites which have access to a lounge, large deck with pool, bar and the dedicated Luminae restaurant – are way more positive than those not in there.
Not only because it is a good experience but also because regular cruisers are frustrated that a large area of the ship is closed off to them, and critically, The Retreat area means there is no venue on Edge class ships for regular guests to look out over the front of the ship. So, in scenic areas there is no bar or deck to see the view up front.
I must admit that my experience and views of Celebrity has also been different when going in The Retreat versus not, with the latter being much elevated and more positive.
SUPPORT TIPS FOR TRAVELLERS
FOLLOW ME ON SOCIAL MEDIA
——————————————-