Best Places To Cruise Month By Month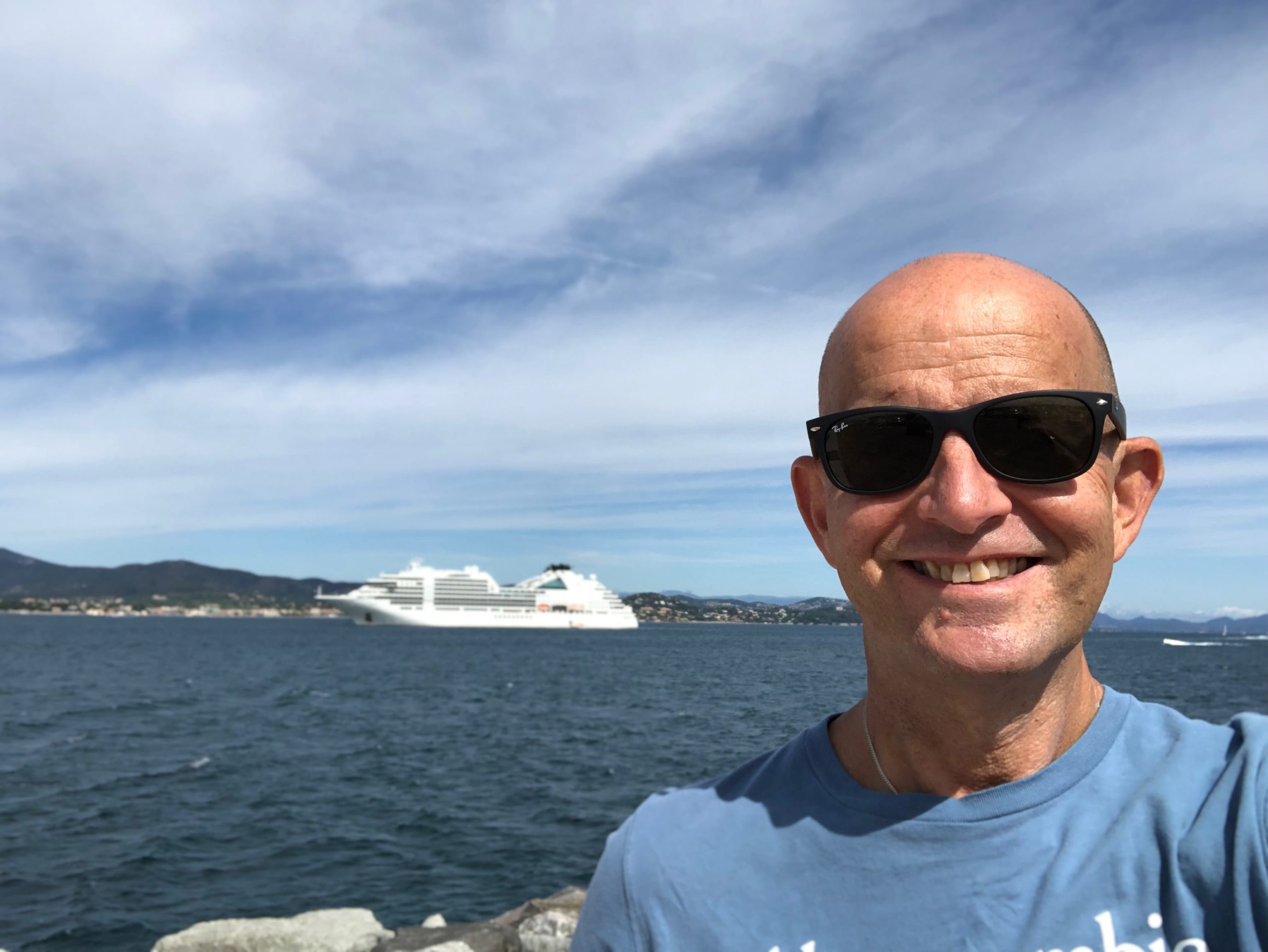 Best Places To Cruise Month By Month?
I want to share with you my recommendations on what cruises I think you should do month by month based on the best time to visit a destination.
Firstly, let's acknowledge that there are two cruises that you can do, largely speaking, all year round: the Caribbean and the Mediterranean – the two biggest cruising destinations in the world. The Caribbean season runs from  October through to about March/April – the real peak of the season. Then, the Mediterranean season kicks in from about April and runs through to  September/October. A lot of the cruise lines will shift their ships between these two regions, so those are the times of the year when you can pretty much go to the two biggest and most popular cruising destinations, but what should you really be doing month by month?
January
So, let's start with January. It's a great time to head to the Southern Hemisphere because that's the summer season. In January, I like to focus on South America and Panama because although it's quite hot and sticky at that time of the year, the weather is great. There are lots of options, so you'll be allowed plenty of choice, and it's a brilliant time of the year to see the best parts of South America: head right down to the lower parts of South America, explore the whole of Central America and you'll find many cruises that go part of the way through the Panama Canal.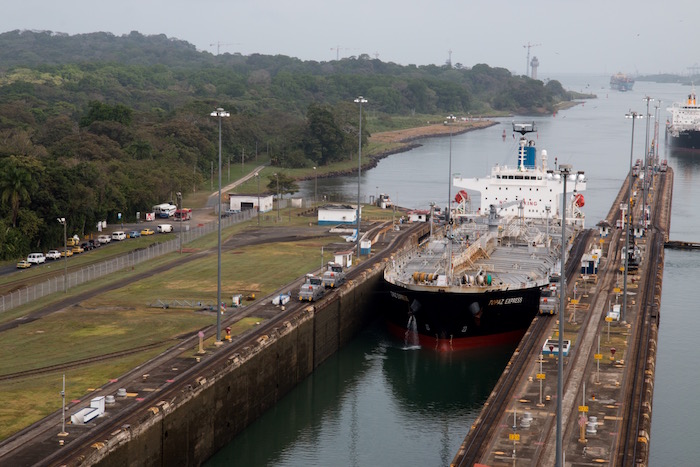 February
February is actually my favourite time of the year to go to the Caribbean and for several reasons: first of all because it's still really nice weather that's not too crazy hot. But, more importantly, it's past the busy hectic period, so there's quite a lot of capacity still in the Caribbean. You'll get great deals, there's lots of choice, but it's not manically busy, so you'll find the ports, destinations and beaches aren't too crowded. If you're not restricted because of kids and school holidays, it's a great adult cruising period as it's pretty much term time. So, February is a great time to go to the Caribbean.
March
March is a fantastic time if you want to go much further afield and head down to Australia and New Zealand. It's really the end of the peak Australian period. Because it's the Southern Hemisphere, January/February time is really busy – lots of Australians go cruising at that time. In March, the weather's still great, there's still a lot of choice for cruises, including the circumnavigation of Australia, and cruises including New Zealand and Australia.
Prices aren't completely crazy and you get to see beautiful sights without it being busy peak summertime. You'll also find that more and more cruise lines are moving ships to Australia to cover this whole peak period and so you'll have lots of choice from different brands. Plus, around this time of year, you'll often find that you can catch parts of cruises passing through Australia, on their extended voyages, and world cruises. You'll need to go much earlier in March to catch those, but there's lots of choice.
April
April's another great time to go somewhere exotic, and one of the fastest growing areas is Japan. I've cruised to Japan at this time of the year and it's when the cherry blossom is in full bloom. It's such a beautiful time of the year to go – it's getting a little bit warmer because of course, it's heading into springtime – it's still not red hot, but it's absolutely beautiful. You'll find there are lots of festivals around the blossom time, plus more and more choice because it's a really popular time.
The downside is it will be relatively expensive because a lot of people want to cruise Japan at this time of the year, and there's lots of people also on land-based vacations, so places are understandably busy. If you are thinking of going to Japan, one key watch-out is Golden Week, which is normally around April 29th to May 5th. This is a time when there are lots of holidays, so you want to avoid that time period because, basically, it gets a little bit crazy. Cruising in Japan is a great way to go for the first time, although you'll find getting around super easy, even though you don't speak the language. The Japanese people are very welcoming, very calm and kind, and you'll find in all the key places you want to go to that they do cater for tourists.
May
For me, May is Alaska month. It's really the beginning of the season, which runs until about October. I really like going in May for a couple of reasons: it's normally when you get the least amount of rain, as it's early in the season, plus places aren't crazy busy. Prices tend to be a little bit better and you have a great chance of having good weather. Some people don't like to go in May because you don't get as much wildlife – the bears come out once the salmon season starts – but you're still going to see the great sights and it's less busy. Plus, everyone's invigorated and enthusiastic in the towns, they're not yet worn down by all the hordes of tourists. Bonus, in my opinion!
Of course, in May, in Alaska, it's not going to be as warm as it is later in the season, but if you're going to Alaska, you're not really going for the warmth – you're going for the beautiful scenery.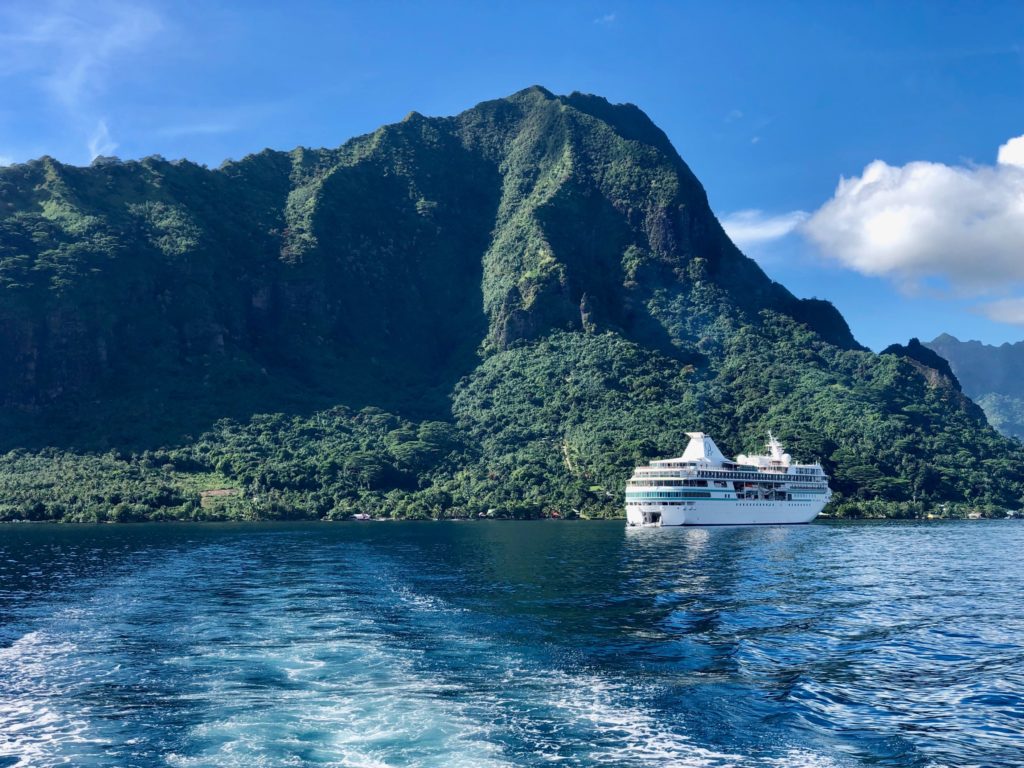 June
If you want to be really exotic and go somewhere a little bit on the pricey side but absolutely utterly magnificent, June is the month to go to Tahiti and the French Polynesian islands. It's beautiful this time of the year and you're heading into the drier season, so you're less likely to have rain. A friend of ours went in May, and all their pictures were pretty grey. We went in June and we had  beautiful weather.
Once you head into July and August, Tahiti and the French Polynesian islands get really busy – it's school holidays and French people particularly like to go, as do people from the West Coast of the US. You'll find lots of weddings take place and it's much busier. In June, there's less rain, beautiful scenery, fewer people and it's just great.
If you don't want to go somewhere quite as exotic as Tahiti, and you want to go somewhere that's perhaps a little bit more affordable, look at the Mediterranean because June is a great time to visit. It's getting warm, and it's before the full-on holiday period in July and August.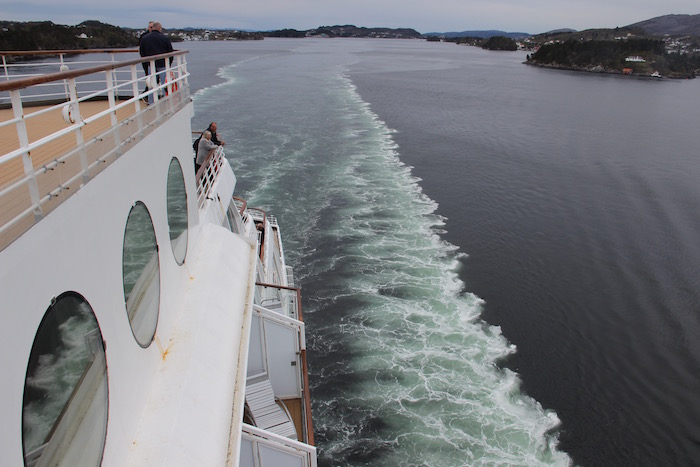 July
In my view, July is the time to go to the Norwegian fjords. The season for the fjords is pretty similar to the Alaska season – it runs  from round about April/May time until September/October. You can also go to Norway in winter if you want to go for the snow and snow-related activities, like dog sleighing, reindeer sleighing, ice hotels …or maybe you want to head right up much further and get a chance of seeing the northern lights in the Arctic Circle. If you want to go for nothing other than the natural beauty of the scenery, July is a great time to consider.
The temperatures are much warmer, and the scenery is beautiful. Also, you get very long days, so as you cruise through the fjords, right into the night, you get to experience the Midnight Sun. It is a busy time of year because it's holiday time, but on a cruise, of course, the magic is actually sailing through the fjords – it's easily argued that the best way to see Norway at its finest is from a ship. The crowds will come more when you're in the cities and towns, and when you head out on your excursions, but July is still a fantastic time to go.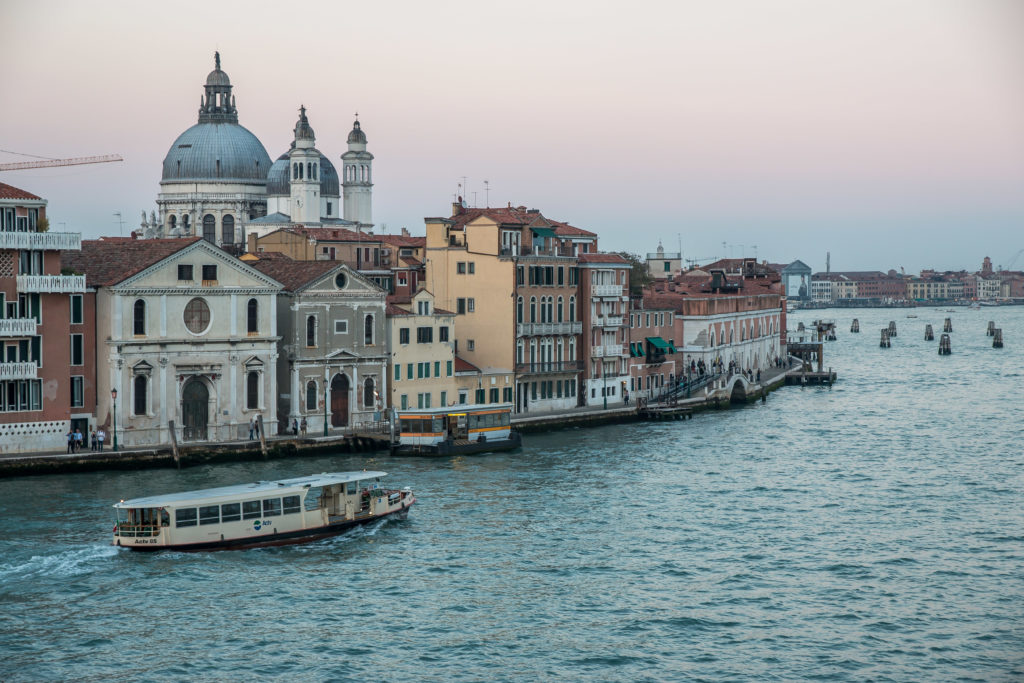 August
August is peak holiday time, so you're probably going to want to avoid the really busy places. However, there is one place that will be busy regardless, and it's one of those places you probably want to have on your list of things to do: Iceland. I've been on two cruises to Iceland, both of those in August. The weather is a little bit unpredictable: one time I went it was pretty sunny, although not massively warm, but the other time it was more overcast and cold.
It's the best time of the year to go, as again, you have longer days. It is very busy, but you do get to see the magnificence of the destination. It's an unusual place from a landscape and scenery point of view. You see incredible things like geysers, and phenomenal waterfalls.
If that doesn't appeal to you, or if you decide it's school holidays and you really want to go somewhere warm, of course, the Mediterranean is a great place to go, but it is going to be more expensive and really busy.
September
Now, in September, there are probably two key recommendations: the big one is Canada and New England. This is becoming more and more popular heading into autumn time because it's when you start to get the beautiful foliage. It's a little chilly, but you do get to tour some of the big cities – whether it's Ottawa or Montreal – when it's not as hot and sticky as it is in the summer.
And suddenly, that's one of the cruises that really sticks in my mind as a very beautiful place. Outside of going to Canada and New England in September, it does tend to be a bit more expensive than going in October, but that's really the end of the season and I think September has a good balance of not being too cold and still having the beautiful scenery to admire.
October
October, for me, is the absolute best time to go to the Mediterranean, particularly on the cruises that go between Venice and Athens. The temperatures are going to be in the low 20 degrees Celsius range, it's normally very sunny but places aren't crowded. It's kind of post season, but everything's still open, things are still going on and you can still enjoy the beach for a swim, if that's the kind of thing you want to do. It's just before the ships head away, mostly to the Caribbean, so there's lots of choice, and I've had fantastic times in the Mediterranean in October. It's not too expensive, the tours aren't really busy and the places to to visit aren't packed. I'd strongly recommend it if you don't have kids, and don't have to worry about school holidays.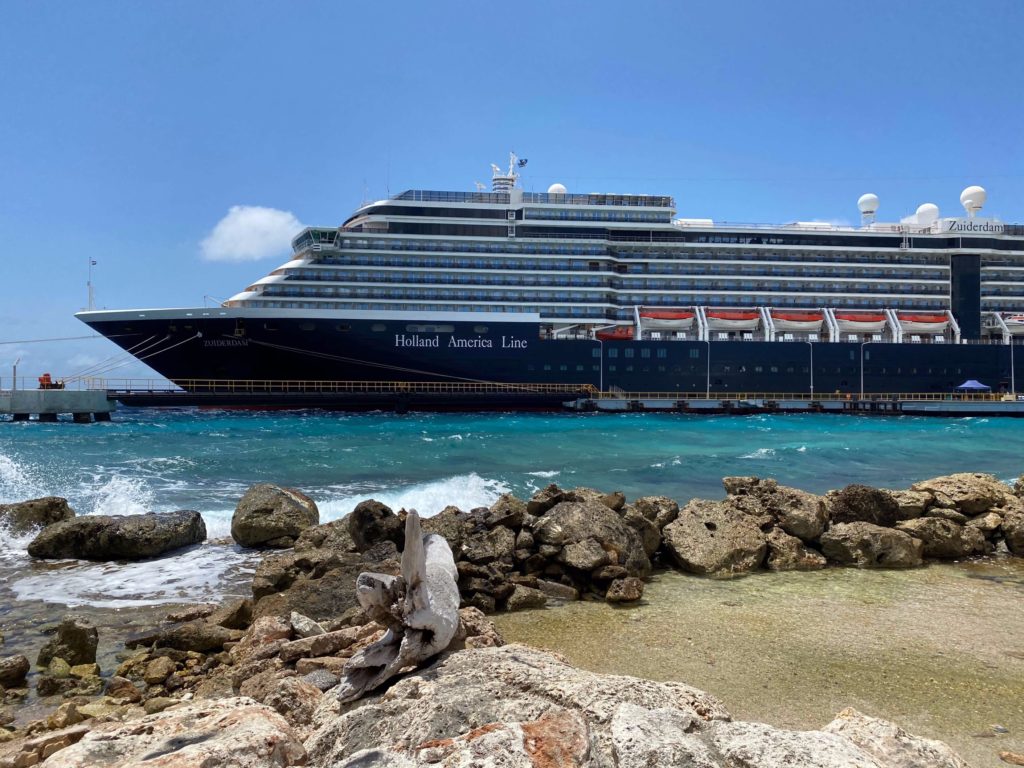 November
November is another great month to go to the Caribbean. After February, November is my other key time to look at heading to this region. However, if you want to do something very special, a once in a lifetime experience, Antarctica in November is a fantastic option. It's the beginning of the season, it's at its most pristine, so all the places you call will have had virtually no other visitors right through the whole winter period. There's going to be lots of ice around and it really is quite magnificent. The weather is more unpredictable than later in the season.
The peak is December time, but it's a very expensive time to go to Antarctica.. It's also when a lot of the wildlife are starting to have their chicks. So, if you go on one of those longer tours, which include things like the Falklands or South Shetland Islands, you're going to see lots of very young chicks, etc. It's not the best time for whale watching – that tends to be a little bit later in the season, say, January/February time, but it is still a magical time to visit.
December
One of the most fantastic things to do in December is embrace the whole festive season and go on a river cruise, taking advantage of the fact that most river cruise lines in Europe are now doing river cruises focused on the Christmas markets. These are fun cruises; they do some from five days up to seven days. Of course, it's chilly, but it's a magnificent time
of the year, and a great way to get into the festive spirit.
If you don't want to do the whole cold Christmas market 'thing' and if you're based in Europe, there are winter cruises which go down to the Canary Islands – a lot of them sailing out of the UK or parts of Europe. It's not going to be massively warm in the Canary Islands, but you might get temperatures in the day between around 18 degrees Celsius up to the early 20's. And, of course, if you are more US-based, you might want to look in the direction of the Caribbean. It is going to be an expensive time, and it's busy, but it's absolutely the most beautiful time weather-wise to head there.
Those are my tips across the year for what I think are the absolute best cruises to do. Of course, a cruise at any time of the year is a great thing to do. Hopefully you found those tips helpful, remember I have loads of videos packed with cruising tips and advice, so why don't you watch another one right now?
View more of my cruising tips.
Subscribe to Tips For Travellers YouTube Channel (click image):

Follow Tips For Travellers:
Subscribe to Blog via Email