I Cruised Disney To See Why It Costs So Much. Here's What I Found
I Cruised Disney To See Why It Costs So Much. Here's What I Found
A Disney cruise can cost you two- or three-times more than the resort family lines, like Royal Caribbean, Carnival, or Norwegian Cruise Lines. And often 40% more than other premium lines, like Celebrity, which Disney is more like.
I set off on my recent Disney Magic Fjords cruise wondering what extra I was going to get for that massive premium.
First off, I wondered if most of my extra fare would go on them delivering a Disney experience. What exactly did I find on this?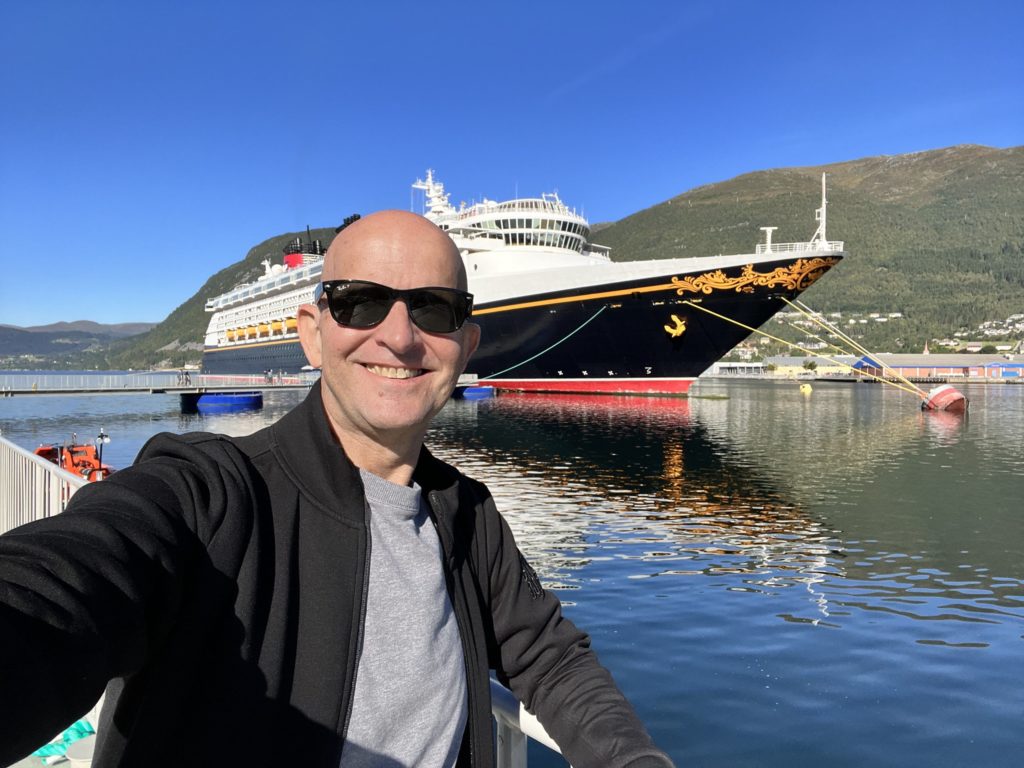 Disney Cruise Kingdom At Sea
The minute I stepped aboard; I was plunged head long into a Disney Kingdom. I was greeted by characters, there were constantly Disney characters to pose with, and they popped up at the Sail Away party, end of cruise party, and other events.
The shows and entertainment were all Disney. The theatre production shows, too, and we had a Frozen deck show during one port sail away.
On my cruise, they had Tangled, the story of Rapunzel; Disney Dreams, a compilation of kind of greatest hits of Disney films; Twice Charmed, a reimagining of the Cinderella story; and Once Upon a Song, a concert with lesser known to me, but not most of the guests, Disney songs.
All the movies shown in the Buena Vista cinema were Disney properties. For example, I saw some recent Marvel films I had not yet caught at my local cinema, as that and Star Wars are within the Disney world now.
Trivia was almost always Disney linked.
Disney decor
The decor and the design of the ship had Disney woven in all over. Even on the exterior Goofy hanged on the rear of the ship, the funnel had big Mickey ears and it played "When You Wish Upon A Star". Inside, many venues were Disney themed or named, like the Goofy pool.
When it was not overt, there would be hidden Disney features woven in. For example, Disney characters around the Atrium trim, hidden Mickey Ears on the elevator shaft glass exterior and in the roof of the adult-only specialty restaurant, Palo.
The three main dining room restaurants I rotated around each night were heavily themed. I had Rapunzel's Royal Table, linked to the story of Tangled; Animators Palate, featuring Disney animation; and Lumiere's, linked to Beauty and the Beast.
There was Disney artwork all around the ship.
It's clear to me a lot of the premium on fares goes into all of this. It's well done and takes many cast members to deliver it. But was that all?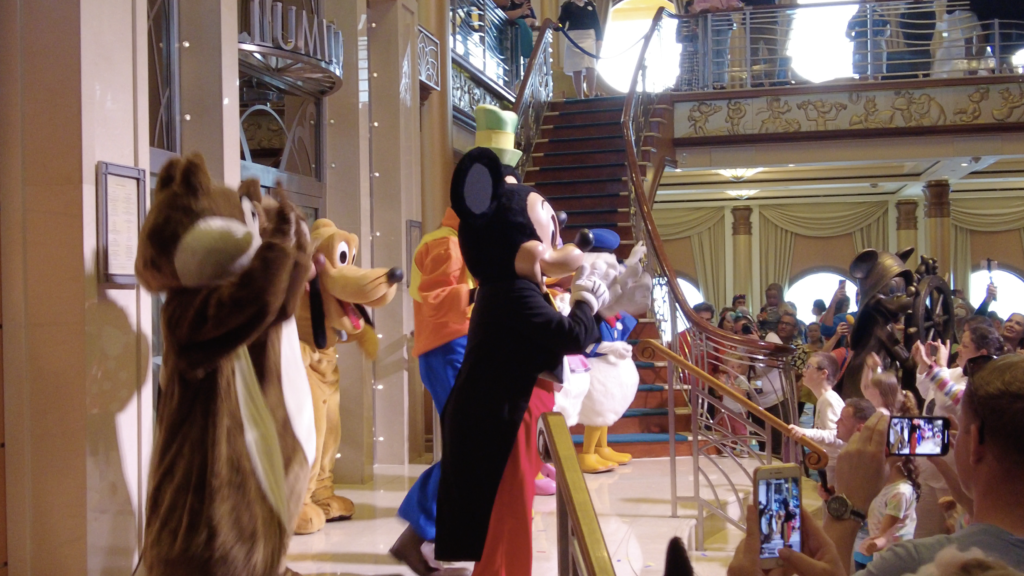 Disney Cruise Kids' Clubs
Another obvious place the fare premium showed up in is the Kids' Clubs. Which, of course, for me travelling without kids means no direct benefit, other than it did mean kids disappeared into them for long periods as they are so remarkable
Disney have 4 key clubs. It's A Small World Nursery, The Oceaneer Club for ages 3 to 11. Edge for the 11 to 14-year-olds, and Vibe for teens 15 to 17. These are unlike anything I have seen on other lines.
The Oceaneer Club is a vast area. Split into 2 areas, one is for play and divided into various areas like Toy Story Andy's Room, Disney Fairies Pixie Hollow, Marvel Superhero, and Disney Club Junior. The other, which they describe more as the Oceaneer lab is designed more for activities like animation, drawing and craft activities.
Edge is more focused on gaming, while Vibe is a cooler and more hip space for the older teenagers with movies, game stations and areas to hang out.
But were there areas that my fare premium benefited me more?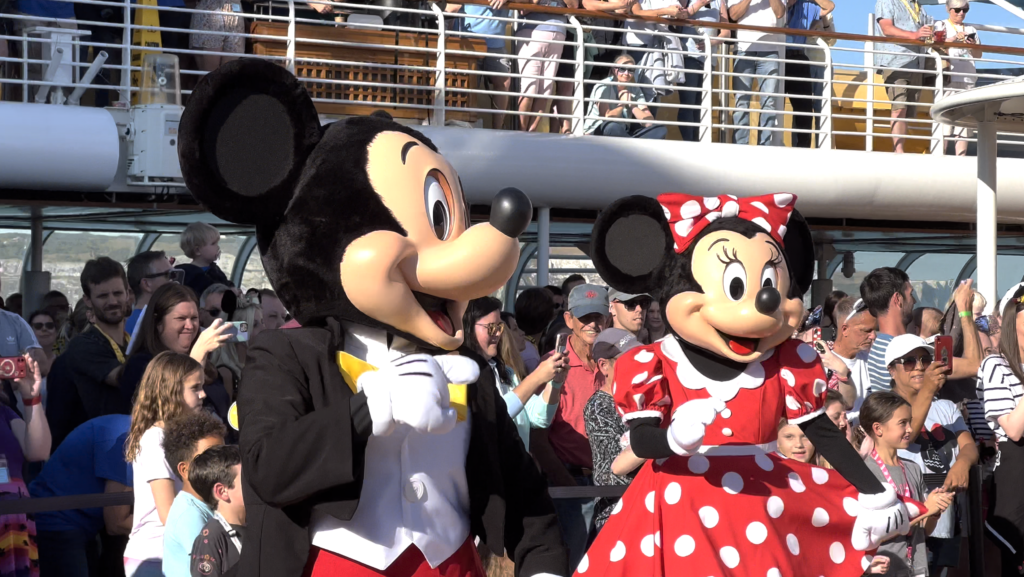 Adult-Only Areas
Yes, as some of the premium goes into having dedicated and included adult-only areas. These areas are probably more than any other cruise line has actively dedicated to guests over 18 years old.
There was an adult-only pool deck which also had the Signals bar and the Cove Cafe. The gym and the spa were also adult-only.
They then had "After Dark" area which after 9pm was adult-only.
This had 3 venues. Fathoms, a cabaret-style lounge with various events like silent disco, bingo, juggling lessons, night club, adult comedy show, and so on.
Keys, a piano cocktail bar, and then O'Gills, a popular Irish themed pub with adult-only trivia and an Irish band performing. There is no casino.
On Disney Magic they had Palo, an Italian specialty dining adult-only restaurant. Amazing food and service. On other ships they have Remy, which is more French orientated and some of the new ships have both.
But there were some areas that I felt made Disney fare premium look less attractive.

Capacity
First, one thing that for me diminished value is the ships can get very busy. More so than on ships of similar size in the premium category they operate in.
Cruise ship capacity is advertised, as an industry standard, based on what is called "fixed lower berths". This means double occupancy of cabins, as regular beds in cabins are usually double or twin per cabin.
Disney appears to have many more cabins that accommodates entire families than other lines. So, for example, my Family Deluxe Verandah cabin, while from a declared capacity level, would be counted as holding two people, could take at least three more: two on the sofa bed and another sleeping in a bunk bed pulled out from the ceiling.
Peak times
So, I discovered in peak vacation times Disney cruise ships can be sailing at between 155 and 160% capacity.
On my sailing, we had hundreds of people above the double occupancy level of 1,750. It felt really crowded filing into dinner and in the Atrium between shows. Also at events like the sailaway and Frozen deck parties.
But if it had been sailing with the 2,713 guests it could hold, so with 960 more it would have felt very busy indeed.
Other premium lines with similar sized ships, like Celebrity, are less capable of sailing at such intensity. They generally have fewer multiple occupancy cabins – and attract fewer travellers who do. So, that is something to consider when assessing value, I feel.
Food
But is Disney great value though because of the food, as some fans suggested to me?
Comparing Disney to other lines in the premium category they compete more closely with, I thought the menus were often larger and the food on my Disney cruise was good, but it wasn't as good as Celebrity or Virgin, in my view.
It matched with Cunard and Holland America and is better than Princess and P&O Cruises UK. So, it's kind of middle, so I am not sure the value from the fare is here as much as I expected.
However, the main dining rooms are giving more theming and the shows around the meals of course.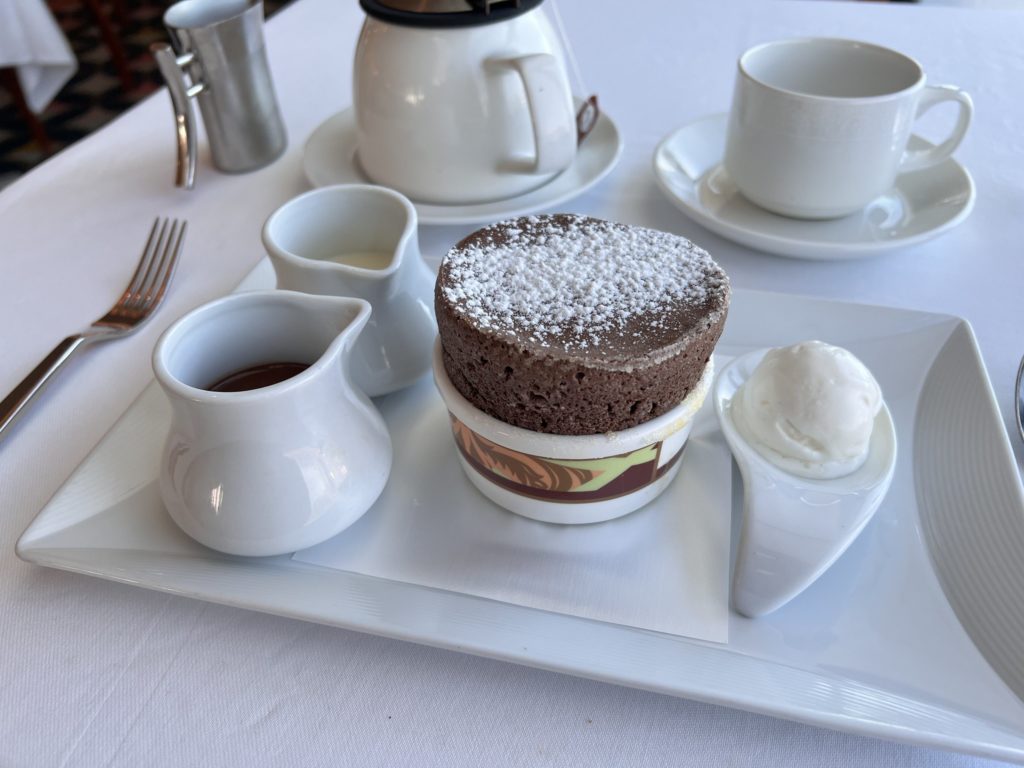 Service
Did my larger fare translate into better service?  I felt that service was good, and very friendly, but not that different to other premium lines.
It became clear they reward the crew on their guest rating surveys, as they kept lobbying for good scores. Plus, the unique gratuity system Disney have, I feel, encourages service behaviour from the crew to encourage you to leave extra tips.
Not a great gratuity system
I was given a printout towards the end of the cruise which told me how much auto gratuities had been charged to my account, and then it was split up by each of the key people who served me as to what share they would get.
The idea was I supposed to tear off the slip with that amount on, put it in the envelopes they supplied and hand it to each person. I felt like I was being manipulated to give extra gratuities rather than on other cruise lines where I am left to tip my cabin steward and regular servers above auto-gratuities without explicit pressure.
I found this uncomfortable and despite the high fare premium I did not think it showed up in better service and the gratuity system makes value feel less good as it felt like a must add in cost.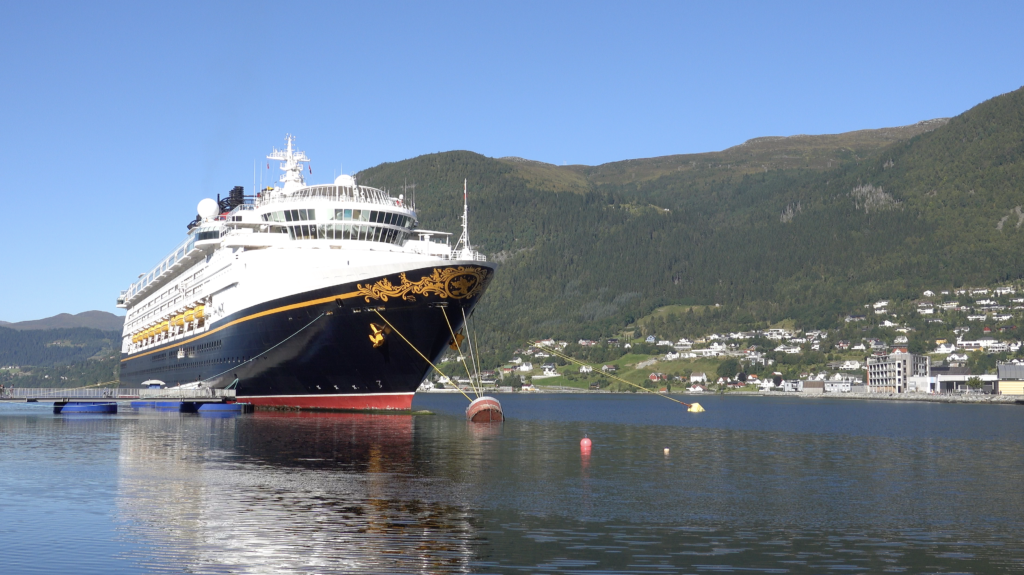 Disney Cruise Inclusions & Exclusions
Talking of add-ons to the already premium fare, what are these like?
I found some great inclusions: sodas, juices, coffee, tea, hot chocolate were all included. The shows and films too as mentioned.
One thing that's good from the value aspect, is although they take official character photos, I could use my own camera and ask the cast members to take pictures of me with the characters, so they are not forcing us to buy photos.
There were many add-ons. I had a big on-board bill on Disney. They don't have a drinks package, so if you are drinking, the costs ramp up. WI-FI is costly. It cost me $210 for the premium service for a week, it was okay, though.
Excursions did seem to be more expensive than on other lines, but it does sound like they've got added requirements. For example, I went on a helicopter ride in Nordfjordeid, and the pilot told some of the people on the next round of helicopters that Disney had a higher requirement on the hours that the pilots had to have flown before they could be used on a Disney excursion.
If you are a Disney fan or want the Disney experience, then the value is probably worth it for that. That is where I feel most of the money goes. On other areas like food, service, and add-ons I think they match similar cruise lines.
If want to do a Disney cruise, watch this video with 13 things I wish I'd known and done before and on the cruise to make the most of it. Starting with the biggest thing that I would tell everyone they must do before they go, or they will miss out when they're on board, big time.
BECOME A TIPS FOR TRAVELLERS MEMBER
————————————————————
Sign-up as a Channel Member to get perks: https://www.tipsfortravellers.com/Join
Become a Patron on Patreon and get perks: https://www.patreon.com/tipsfortravellers
BUY MY CRUISE-THEMED T-SHIRTS
————————————————
Check out my T-Shirt range: http://bit.ly/TFTStore
FOLLOW ME ON SOCIAL MEDIA
——————————————-