9 Ways You May Be Stopped From Cruising When They Restart
Cruise lines ban a surprisingly large number of people from cruising. And you will be surprised at how you too may be unwittingly, and easily, added to that cruise ban list. A cruise ban list that has also just longer due post-pandemic cruising rules.
I am going to share with you the 9 ways you can be banned from cruising.
Watch my Banned from Cruising Video
Watch on YouTube: https://youtu.be/GnHttsB_x5M
Let's start with three new bans that will apply to post-pandemic cruising.
Covid Vaccination
Not having a Covid vaccination will (like it or not) mean you are likely to be banned from some, if not eventually all or most, cruising.
Although it is still evolving, you are likely to be banned from cruising without a vaccine if
First you want to work as crew on a ship, or even work as guest speaker, entertainer or tour guide. More lines are making this a condition of employment, with the Royal Caribbean Group, Norwegian Cruise Group, Swan Hellenic, Victory and American Steamboat already saying so, with other lines actively discussing.
Secondly, if you want to cruise on lines that have made it a requirement for passengers. So far, that includes (at time of recording) Crystal Cruises, Saga Cruises, American Steamboat and Victory cruises who have an older passenger profile. No doubt more to come.
Other lines admit they are exploring this and waiting for advice from local health authorities and their own health advisory boards. Expect more lines to follow.
Thirdly, if your cruise calls on any country that requires them as a condition of entry.
It is, in my view, inevitable that this will become widespread in cruising. We are already seeing many cruise countries in the Europe like Greece, Spain and Cyprus pushing for all of EU to adopt this rule to allow people in without quarantine and limits on exploring.
Linked to that, irrespective of what happens on vaccines, Covid testing is a key part of the return-to-cruise protocols, and looks to be for a while.
Positive Test
You will be banned if you test positive before boarding, of course.
You will also be banned if you have been in close contact with anyone testing positive 14 days before the cruise, according to the updated cruise contracts I have read
Another new ban has come into place through the return-to-cruise protocols, where lines are building into their cruise terms and conditions and contracts the right to ban anyone who breaks any of the new guidelines and rules.
You agree to these when you book your cruise.
As an example, the Royal Caribbean cruise contract now says
"any noncompliance by Passenger or members of Passenger's travelling party with Carrier's COVID-19 Policies and Procedures .. shall be grounds for refusal to board, refusal to re- board after going ashore, quarantine onboard the Vessel, disembarkation, reporting to governmental or health authorities, or other steps deemed necessary"
So if you don't wear a mask, are not honest in the health screenings, wander off on the cruise-line only excursions, refuse the on-going temperature checks or on-board testing, maintaining social distancing, sticking to the capacity limits in venues, stay quarantined in your cabin if asked to and so on, you will be banned, without compensation.
Now, lets look at the 6 other reasons beyond new rules where you could find yourself subject to a cruise ban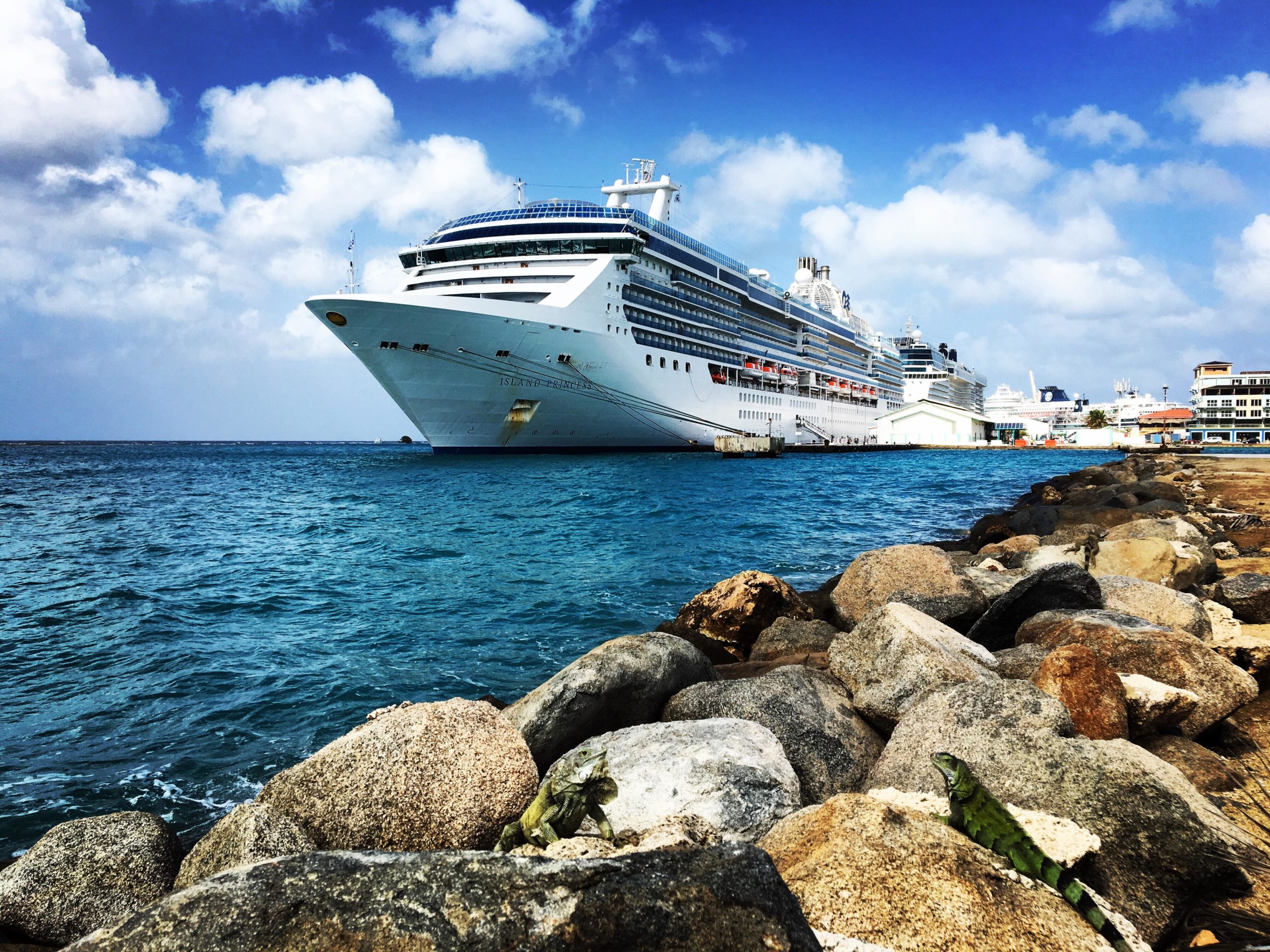 Your Age
You can be banned for simply being the wrong age!
First: There are a number of adult-only cruise lines and ships which ban travellers that are too young.
For example, Saga Cruises requires passengers to be over 50. Virgin Voyages requires guests to be over 18, and P&O Cruises has some ships in their fleet only open to over 18s and so on
Second: Lines ban people under 18 (or 21 out of the USA and Canada) travelling without an adult.
There are some exceptions to this:  if you are a couple is aged 16 to 18 (21 in case of USA) and are married (and can prove it when booking) or if you are in the military.
It is also worth noting that most lines ban under-18s (under 21s again if sailing from USA) from sharing a cabin with someone also under those ages . You can get around that if the adults you are travelling with are in an adjoining cabin, next door or right across the hall.
Lines also ban under 18s (again 21s from the USA) who are not travelling with their parents or legal guardian, without written permission
Under 18s have also been banned from taking part in test cruises in the USA required by the CDC as part of their Framework for the return of cruising.
Thirdly: Although it varies a bit by line, many ban babies aged 6 months or less for shorter cruises. And the ban increases to 12 months for longer or exotic cruises, like transatlantic crossing, and any cruise that has 3 or more consecutive sea days.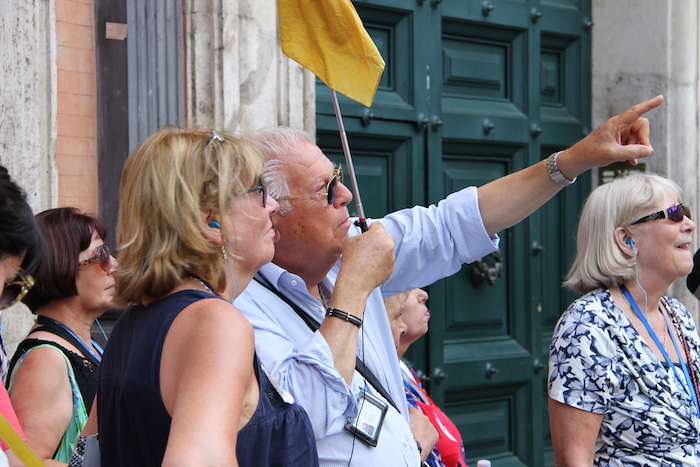 Trouble Maker
In a really obvious one, and not surprisingly, if you create trouble, act in a dangerous way, break the law or threaten or abuse the crew, you will be banned by the line for life.
For example, passengers trying to create crazy social media viral shots by doing things like climbing over railings or between cabins have been banned for life by Royal Caribbean.
An Australian family who got into a massive brawl on Carnival were disembarked and banned for life.
Passengers have been banned after caught smuggling drugs on ships, and for other criminal acts
One thing I haven't been able to find out is if lines share the information, and if you are then banned by everyone or just that line
Pregnant
Pregnant women are also on the ban list. Any passengers who will at any time during the cruise enter the 24th week is banned.
This is in part as the medical team on board have no expertise in pregnancy and child birth.
However, the ban does not always apply for river cruising, so if you will be late in your pregnancy and want to cruise that may be an option. This is because the ships are always close to medical care and hospitals
Poor Packing Choices
The lines also hold the right in their contracts to deny boarding and ban you if you try and bring a fairly wide range of items on board.
So that includes recreational drugs, guns, stun devices, knives, explosive devices, swords or even items that could be used as weapons, fireworks, drones, hover boards, balloons and so on
In practice, other than for illegal items like recreational drugs, the lines are more likely to confisgate them and hold them until the end of the cruise. But beware, bad packing choices could have you banned.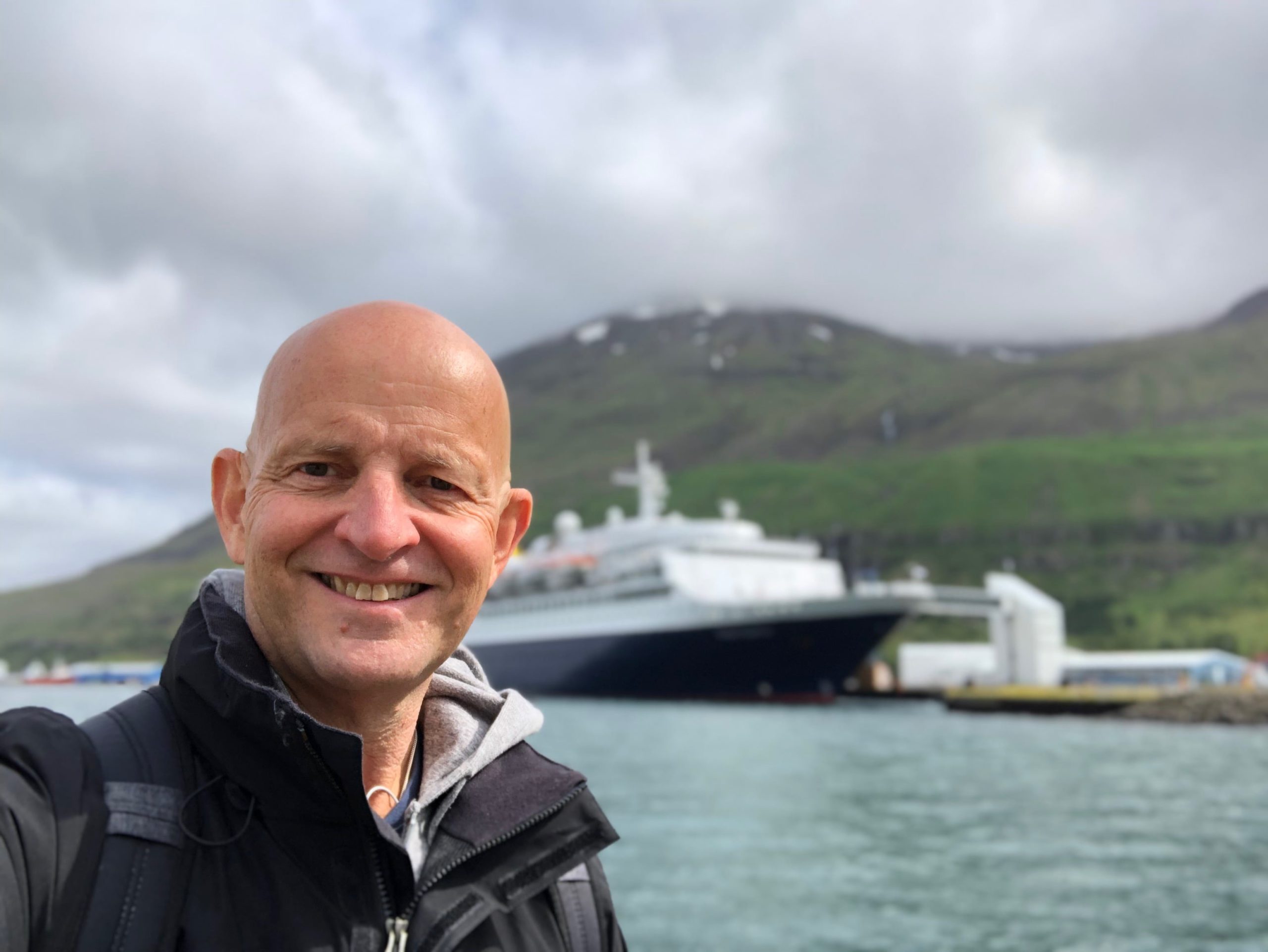 Medical Conditions
The cruise lines have pretty few bans or exclusions for medical conditions, and are able to accommodate most with notice, although they do say "You must ensure that you are medically and physically fit for travel, and that such travelling will not endanger yourself or anyone else"
You do need to check before booking, as they may require you to hire equipment for your cabin if you need any, only let you travel if you bring a carer to assist you and some may restrict or limit support dogs, other than guide dogs for visually impaired guests.
The cruise contracts says things like (quote) "Guests affected by a disability or medical condition must be self-sufficient or travel with someone who can provide all necessary assistance"
So checking is key.
For example, at the end of last year Cunard placed a ban on guests who needed additional oxygen, saying "we are not able to accept guests who require supplementary oxygen, medical ventilatory support or dialysis".
Captain's Choice
There is then a catch-all option the lines have for banning people, which is if the Captain decides to ban you for any reason.
So watch out for that one too.
ABOUT TIPS FOR TRAVELLERS
—————————————–
Gary Bembridge's Tips For Travellers aims to help you make more of your precious travel time and money on land and when cruising the oceans or rivers of the world. To help you, in every video I draw on my first-hand tips and advice from travelling every month for over 20 years and average of 10 cruises a year.
BECOME A TIPS FOR TRAVELLERS MEMBER
————————————————————
Become a Channel Member to get perks: https://www.tipsfortravellers.com/Join
Become a Patron on Patreon and get perks: https://www.patreon.com/tipsfortravellers
BUY MY CRUISE-THEMED T-SHIRTS
————————————————
Check out my T-Shirt range: http://bit.ly/TFTStore
FOLLOW ME ON SOCIAL MEDIA
——————————————-