Best Adult-Only Cruises and Cruise Lines
What are the Best Adult-Only Cruise Lines and Cruises?
Want a break away from the kids? Or just to spend some time with adults only? I explore the best adult-only cruise lines and cruises, and the best ones to focus on if you're looking for a kids-free vacation.
Adult-Only Cruise Lines
Let's start by looking at the adult-only cruise lines – there are probably only three key adult-only cruises.
#1 Virgin Voyages
The first of those is the new boy on the block and that's Virgin Voyages.
Virgin Voyages have Scarlet Lady in 2020, they have Valiant Lady in 2021 and two more ships coming in the two years after that. The first two ships are going to be adults-only. Scarlet Lady is going to be based in the Caribbean and sailing out of Miami and Valiant Lady in the Mediterranean sailing Mediterranean trips. You have to be over 18 to go on a Virgin Voyage.
I don't know if the future ships are going to be family or not, but if you're looking for an adults-only cruise and certainly one that's going to be very high energy, lots of partying and loads of special adults-only features, Virgin Voyages is definitely one to consider!
Virgin Voyages have largely all-inclusive fares, so they're going to throw in wi-fi, they're going to throw in all of the dining options of which there'll be many. Gratuities are included, so basic soft drinks and things like coffees are going to be included.
#2 Viking Cruises
The second one is probably going to be a little bit more mature and sophisticated even than Virgin Voyages which is aiming to really cater for the youthful at heart, and that is Viking Cruises. To cruise on a Viking ocean cruise, in fact even on a river cruise, you have to be over 18 years old.
Certainly, if you're looking for a sort of more sophisticated, perhaps more refined kind of cruising experience, one that's perhaps a little bit more laid back, less sort of party-like, then Viking is a great one to consider.
Viking have quite a lot included within their fare so that's a big plus. They normally have excursions in many of the ports included, drinks at mealtimes, lunch and dinner is included, wi-fi is included.
The key extras will be things like gratuities and other extra excursions.
#3 Saga Cruises
The third adults-only cruise line is one that's catering for the over 50s, and that is Saga Cruises. They sell mostly out of the UK and they cruise all year around out of the UK. You have to be 50 to go on the cruise, however people in your party can be under 50, ideally over 40 to go on the cruise.
They also cater a lot for solo travellers- 20% of their ships are solo cabins at all sorts of grades.
They have the Spirit of Discovery and the Spirit of Adventure. A very new fleet, Spirit of Discovery came into service in 2019 and Spirit of Adventure in 2020.
Those are the only three totally dedicated adults-only cruises.
Adult-Only Part Time
There are then four cruise lines that either have ships dedicated adults-only or some times of the year are for adult-only cruises.
What's interesting about that is most of them are actually UK owned or operated cruise lines although many of them do sail internationally.
#1 P&O Cruises
The first and one of the best known, certainly in the UK, is P&O Cruises. They have seven ships either launched or announced, including Iona and they offer family cruises.
They have two ships which is Aurora and Arcadia which all year round are for adult-only cruises. What's interesting about both those ships is they do sail around the world, they go to the Caribbean for example and some of them even do Grand World Voyages.
As an adult you can definitely find many of the regions of the world you can cruise adults-only on P&O Cruises.
#2 Marella
The second cruise line which falls into this category is Marella. Marella is part of the TUI Travel Group and in the UK Marella is their cruise brand. It's a very popular and fast-growing brand, partly because it's really good value so, the fares are pretty low and it's all inclusive.
Everything is bundled into those fares. They have one ship which is the Marella Explorer 2 which is a focused adult-only ship. That sails adults-only and the facilities are catered to adults, so they've stripped out things like the kids club when they acquired that ship.
With the rest of their fleet they do offer adult-only cruises at certain times of the year and that tends to be out of peak school holiday periods. Marella is certainly a great one to look at. Marella is very UK focused so tends to sell mostly out of the UK and very UK passenger focused.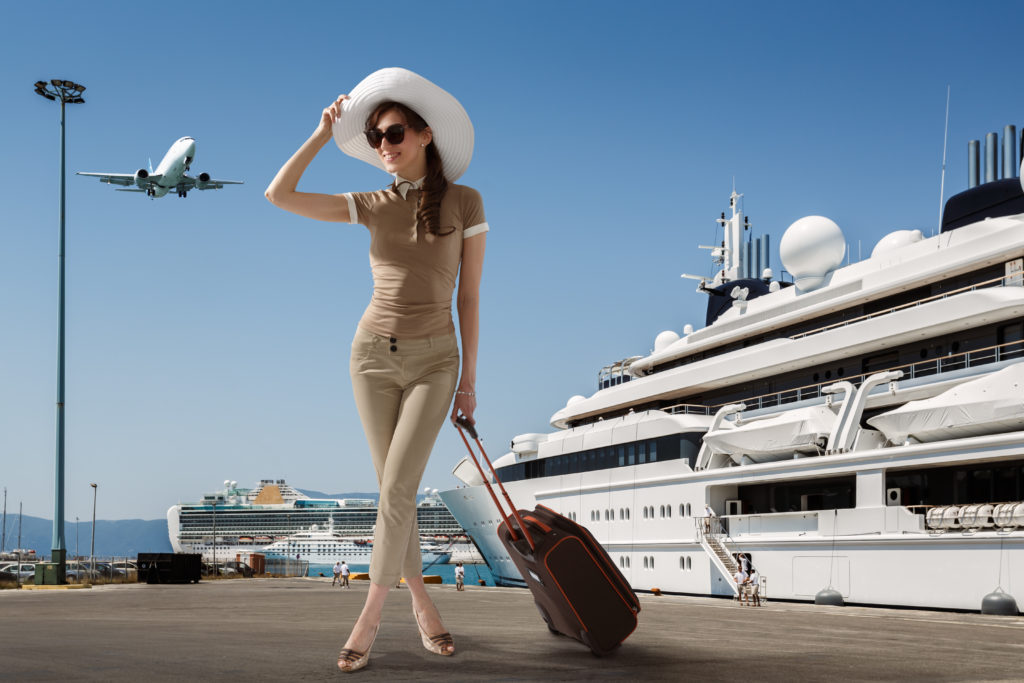 #3 Cruise and Maritime
The third cruise line that falls into this category is Cruise and Maritime. This is UK operated, owned and sails out of the UK mostly, however their ships do go internationally.
If you take a look at their itineraries, you'll find them heading right down to Australia, through Asia into the Caribbean, so certainly it's definitely one to consider. They have, certainly at the time of recording, four key ships within their fleet and those are, the Columbus, the Magellan, the Marco Polo and the Astoria. The Marco Polo and the Astoria are their adults focused ships. They sail normally all year-round adults only.
The other two in their fleet, the Magellan and the Columbus, they operate as adult-only most of the year round but they will have families, certainly multi-generational cruises, particularly in the school holiday period.
Certainly, Cruise and Maritime is leaning very much towards adults and most of the year they operate adult-only.
#4 Fred Olson
The fourth cruise line that falls into this category is Fred Olsen.
Although it is Scandinavian linked and owned, it is very much a UK cruise brand and it's very popular (particularly with the slightly older audiences) and they do sail again extensively, they have a world cruise that goes all around so certainly no matter which part of the world you're in you probably can buy one of the legs to cruise somewhere exotic in the world, and they do offer adult-only cruises at certain times of the year.
If you look at their website, you'll find which are defined as adults-only, but they do, in the rest of the year, have very kids' friendly cruises.
Fred Olsen's a good one to look at, particularly if you're looking for longer voyages and they're very reasonably priced and will offer you adult-only cruising.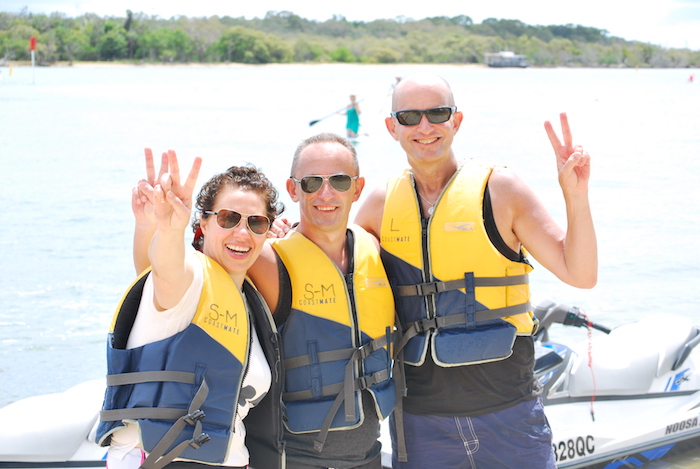 Adult-Focused
If none of those appeal to you there are some cruise lines which are pretty adult focused, certainly by nature of the ships they have and the sort of experience and these tend to be the smaller, more premium cruise lines.
The two I'm really thinking of here are Oceania Cruises and Azamara Cruises. They operate small ships, so they'll have ships around about 700 passengers up to about 1,200 passengers so it's that sort of small to midsize.
They tend to be very destination focused; they don't have kids' club facilities onboard and the whole experience, the destinations, the length of the cruises is geared very much to an adult audience.
It's very likely if you go on those cruises that you're not going to find kids onboard because they just don't cater for them.
The one exception is probably in Alaska, Oceania during the key Alaska season, certainly, the holiday period, will put some programs on for kids but they don't have family cabins on those two cruise lines they don't generally have kids' clubs and it's very, very
focused towards adults.
Certainly if none of the others appeal to you take a look at Oceania and Azamara because you're more than likely not going to find kids on board and if there are kids onboard they probably going to be much older so late teens, early 20s which I guess aren't kids anymore, on those particular cruise lines.
If you want to cruise without kids you've got your adults-only cruise lines, which you've seen are not that many. You've got those that some or part of the year either through cruises or some of their ships operate adult-only and some which are biased really towards adults.
How To Increase Chance of Adult-Free Cruise
How do you, no matter which cruise line you're on, minimise the chance of having kids onboard?
Well first of all look at longer cruises. So, the longer the cruise the less likely there's going to be kids onboard just because of the nature of the way that holidays and family lives work.
Secondly, of course avoid any key holiday periods, whether that's school holidays, Christmas, Easter, any of the big holiday periods like Thanksgiving in the US for example. Avoid all of those and look at the times when kids are most likely to be in school.
For example, I really like cruising in November time into very early December, I like cruising in February, from mid-January but certainly February times are really great times to go, and June are really good times.
Periods around those, just take a look if there's any big half-term holidays or whatever, but those are the months that I really, really like to cruise because the chance of there being kids there is really, really small.
And the other thing to do is look at itineraries which are a little bit more exotic. The Mediterranean is going to have lots of itineraries that are going to be very popular with families. The Caribbean is also very popular with kids and family. As you start to spread out into more exotic parts of the world you going to find less chance
of there being kids onboard.
There are surprisingly few adults-only cruise lines at this point in time.
Hopefully this has helped you. If you do want to cruise without kids find the best way to go whether it's adults-only cruise lines, cruise lines that have adults-only part of their fleet or part of the year or lines that are very focused on adults anyway even though they don't have a policy around kids coming onboard.
Watch My video about Adult-Only Cruise Lines
Watch on YouTube: https://youtu.be/G_kpdymHBmc
Subscribe to Tips For Travellers YouTube Channel (click image):

Follow Tips For Travellers:
Subscribe to Blog via Email