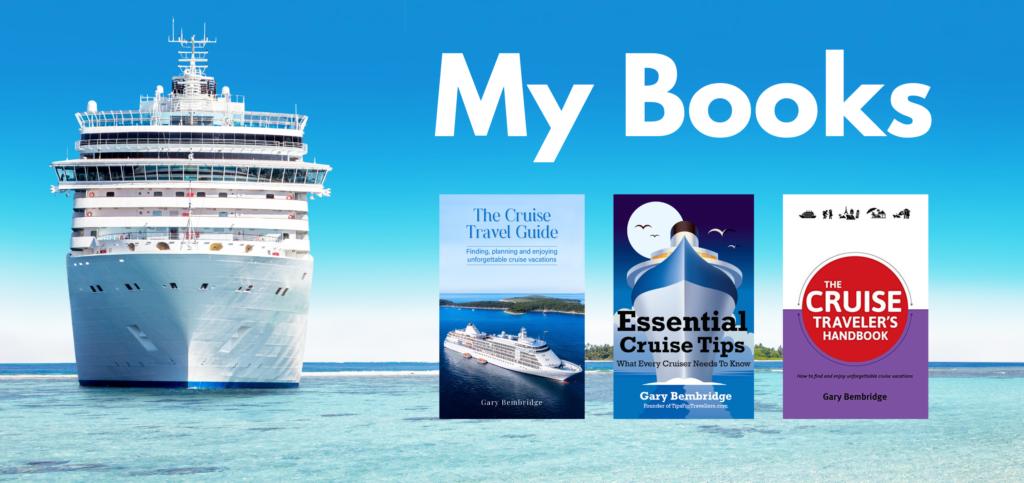 Tips for Travellers Cruise Book Collection 
Yes, I also have a collection of popular cruise books that I am sure you will find useful, whether you're thinking of cruising for the first time or you are a self-confessed cruise-addict. My books also make for wonderful gifts for Christmas or Birthdays and they can be easily purchased on Amazon.
Below, you'll find information on several of my books, as well as links to where you can learn more about each and, if you wish to do so, also purchase.
It's so important to make the right choices when thinking of taking a cruise vacation and that's exactly why I published these books. They're each crafted on years of experience and some feature additional comments and suggestions from some of the cruising worlds biggest bloggers, vloggers and influencers.
If books aren't your thing, you might like my cruise apparel and products store.
The Cruise Travel Guide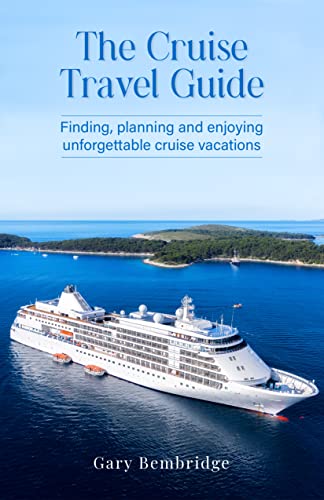 The Cruise Travel Guide makes it easier and more fun to discover, plan and enjoy the unforgettable cruise vacations that you and your family dream of. This is my collection of some of the most popular and insightful tips and advice from my Tips for Travellers YouTube Channel.
It draws on my various videos which make it fun and easy to discover, plan and enjoy unforgettable cruise vacations. The advice and tips focus on my many years of cruising, and across numerous cruise lines.
Click here to browse/buy in the USA – Click here to browse/buy in the UK
The Cruise Traveler's Handbook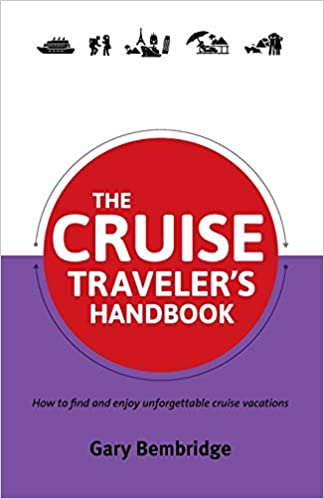 Part of The Traveler's Handbooks series, The Cruise Traveler's Handbook provides inspiration, advice, and tips on how to explore the world from the water, including by ocean, river, and canal. Using this handbook will help you find and have unforgettable cruise vacations that are best suited to you. It covers why and when you should cruise, planning, making the most of your time on board and how to be a responsible and safe cruiser.
Click here to browse/buy in the USA – Click here to browse/buy in the UK
Click here for the UK Kindle version – Click here for the USA Kindle version
Essential Cruise Tips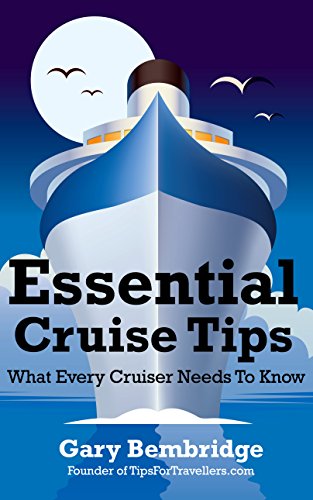 Do you want to go on a cruise but have questions or need help navigating through all the complexities and conflicting advice? My Essentials Cruise Tips book is designed to make choosing and getting the most out of your first cruise simple and easy. By providing you with only the most essential tips and advice you need to know, including common mistakes to avoid; budgeting and saving money on fares, excursions and on board; cruise contract watch-outs; packing (what to bring and to leave at home); choosing the right itinerary and making the most of your time on the ships and in port.
Cruising is becoming a mainstream vacation choice and travellers like you are being attracted to it in greater numbers than ever before. However, it is more complex than finding and booking a land-based vacation and making the right choices is essential to ensuring your first trip is successful and enjoyable.
Cruise lines are all different and choosing the best one for you is a must, as is selecting the right cabin. The fares people pay for the same trip vary dramatically and there are many hidden costs and charges that can catch first-timers out. This book will help you understand the complexities and make the right decisions.
Click here to browse/buy in the USA – Click here to browse/buy in the UK