7 Pieces Of Cruise Advice That Will Ruin Your Cruise
7 Pieces Of Cruise Advice That Will Ruin Your Cruise
If I had followed these 7 pieces of cruise advice on recent cruises, I wouldn't have made it to one, overpaid for another, booked the wrong cabin, bought something I never needed, and much worse as you'll discover.
Here's what cruise advice to ignore and why.
Book Direct With The Cruise Line
Susan, a first-time cruiser, emailed me last week saying she had booked a cruise directly with one of the premium lines, only to see it much cheaper via an online travel agent.
The line would not match that price when she asked.
Susan had followed advice she'd seen saying book direct as she would get the best price.
Unlike hotels, like Hilton, who promise better deals when booking direct, this is not true in cruising.
Travel agents
Booking via a travel agent will get you at worst the same fare, and sometimes cheaper or with more added extras. That's one reason I always do it.
Agents are extremely important to the lines for bookings, and they do not undercut them.
They even give them special promotions to offer their clients, or agents reduce prices and add extras by cutting into their commissions.
The other problem with booking direct, even if you are allocated a so-called "Personal Cruise Advisor" is, in my experience and from the many messages I get, is you are in fact dealing with a call centre whose role is to sell, take and process bookings.
It often means long wait times when calling. The teams are often not well-informed as they seem to get updates on cancellations and changes to protocols or itineraries when it is released to the public.
I find by using a travel agent they can handle all the queries, get accurate answers, and I do not have to call the line and hold on. I can just leave it all up to them to sort out.
Agents seem to have contacts in the lines with more information and ability to make decisions too.
Don't though just move from booking direct to booking via an online cruise travel agent, as that will also mean call centres and no individual contact.
I work with one person who I can call, email, or meet. In my case it is Sarah Bolton of Travel Counsellors, many of my USA followers use Gary Pluck of Red Travel. But having an actual person is key and make sure they are cruisers and cruise experts.
Don't Book Flights Through Cruise Line
I was recently following a couple just off a Viking River Cruise who were stranded in Amsterdam Schiphol Airport when British Airways had an IT problem, and cancelled flights.
They had booked their own flights, were desperately trying to contact the over-whelmed airline, line up in long customer service lines, and were getting stressed.
If they had booked their flights via the cruise line, then the line would done all of that and found new flights to get home. They could have sat back and left it to them.
If you, wrongly in my view, fly in on the day of your cruise and flight delays mean you miss departure of the ship but had booked flights via the line, they will arrange how to get you to join the ship at first port. Covering the costs.
I used to book my own flights and pre-stay hotels but no longer.
If the cruise line flight and hotel are higher than booking myself, my travel agent builds a package of flights and hotels which, certainly in the UK, through the ATOL package tour rules, provides the same protection.
So, when my flights via Amsterdam to Panama City to join an Oceania Cruise were cancelled at short notice, she had to find new flights to get me there on time. This was via Madrid on Iberia, which cost more, but not for me as the package requires them to get me there on time.
If I had booked myself that would not have been the case. So, check if you use an agent instead of the line if that will be the case too.
Book A "Guaranteed Cabin"
Cabin choice is very personal, and while your decision must be based on what works for you and your budget, there is some poor advice around cabins you should consider.
If you follow the advice to book a "Guaranteed Cabin" in your chosen category (inside Oceanview, Balcony or Suite), and let the cruise line allocates it, first check if it is cheaper.
For example, the default on Holland America, who I just booked a Japan cruise on, is a guaranteed cabin. However, for the same price I could choose my cabin.
Second, will you be okay if the cabin allocated is above the nightclub with music into the early hours or below the pool deck where, as I found when I last took a "guaranteed cabin" I was woken early mornings by scraping of deck chairs as it was set up. If those things don't bother, then do it.
And next, be sure you do not mind where on the ship you are. For example, if you are prone to seasickness, it may be better to book and choose a cabin mid-ship rather than at front or rear with more movement.
Many advise accepting the auto-upgrade option when booking. If you have chosen your cabin, like I do, I do not as I usually cannot say yes or no to the cabin allocated.
Sylvia messaged me recently where she had not opt-out of auto-upgrade and was moved from a carefully chosen mid-ship cabin on Norwegian into a mini-suite above a late-night music venue in front of the ship.
She did not have a good time as two of her fears come true: noise and motion.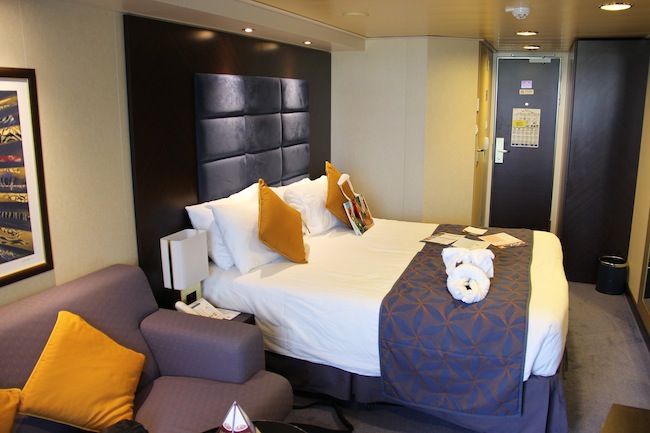 Book Late To Get Lower Fares
I mentioned earlier booking a Japanese cruise. It is for 18 months' time. This breaks one frequent piece of advice, to book late to get the lowest fare.
The best advice is to book a cruise at the right time. And that depends on which itinerary you are doing and how flexible you are willing to be.
Caribbean and Mediterranean
If you a Caribbean or Mediterranean cruise, the two biggest cruising regions, booking late often means getting a lower fare. Almost every cruise line sails in both every year, the itineraries and ports are almost identical and so there is lots of choice and capacity.
If you are flexible in these 2 regions on which line, when, which cabin grade and ports of call then booking late to grab one of the fares to ensure the ship sails full is good advice.
Alaska and the exotics
Alaska can sometimes offer good late deals but much less certain.
For more exotic itineraries with less choice and short seasons, like Japan, and for new ships I book when they come on sale or as far ahead as possible when time fares are best, as they edge upwards as the ship fills.
However, no matter when you book, track the fare by setting tracker alerts on sites like Cruisewatch.com or CruiseCritic.com and if it falls below your price contact the line and ask for yours to be lowered too.
To find out how to do this, visit my article which shows you how to do it: https://www.tipsfortravellers.com/cruise-fare-tracking/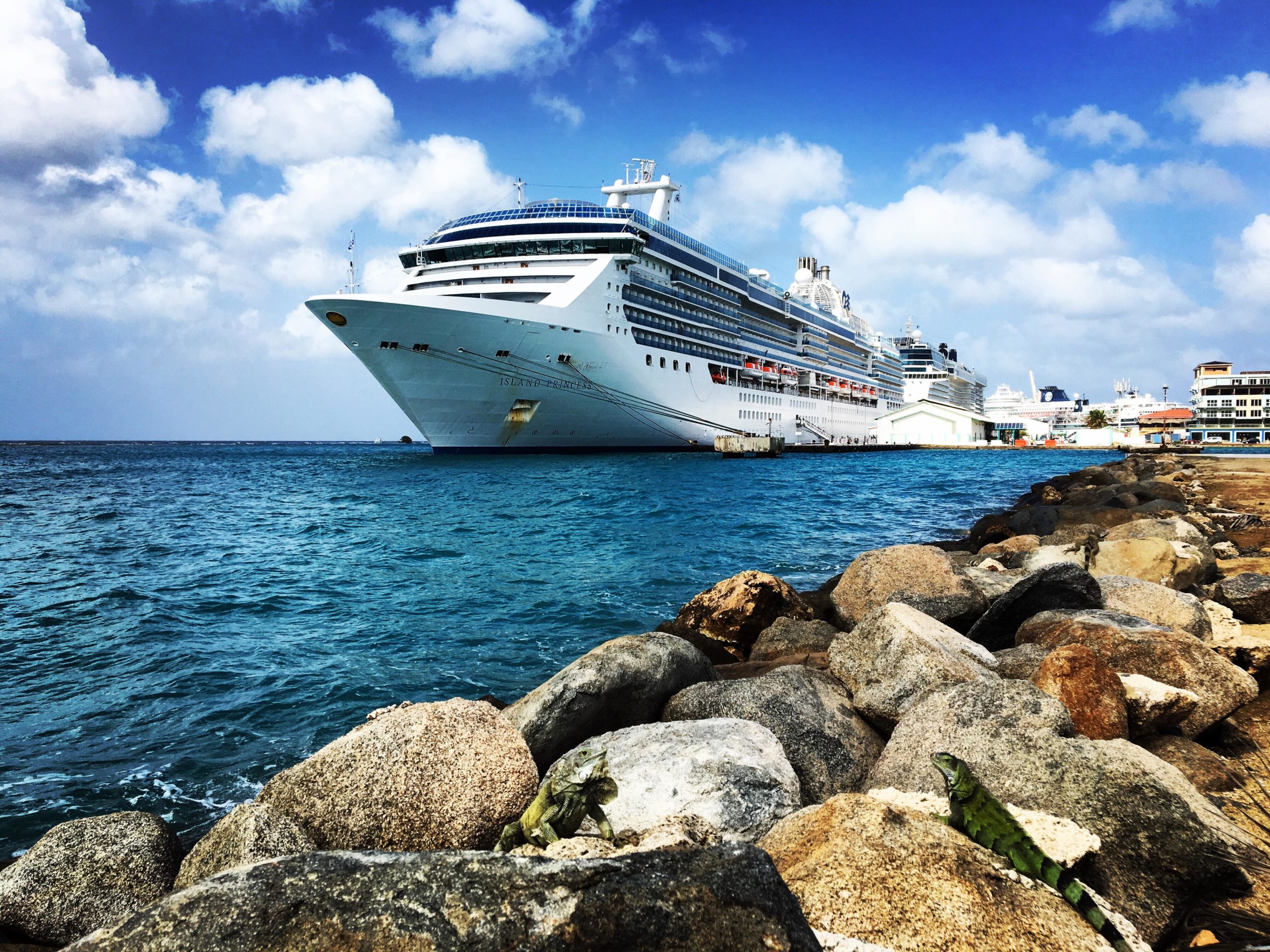 Buy A Drinks Package
I got an email from John asking if he should follow the advice he kept seeing to buy a drinks package.
I told him to first, check what drinks are included in the fare. More lines are now including some drinks package in their fares, like Celebrity Always Included, or offer fares that include them bundled with other add-ons at lower costs, like Holland America Have-It-All and Princess Plus.
Also, many lines included non-alcoholic cocktails, like Oceania I was on recently.
And then, as drinks packages can add a lot, for example on Royal Caribbean their Deluxe drinks package starts at $63 per day and everyone in the cabin must buy it of one does, to use an online drinks package calculator to see if it's cheaper to not buy one.
The two best ones I find are on Cruzely.com and CruiseMummy.com.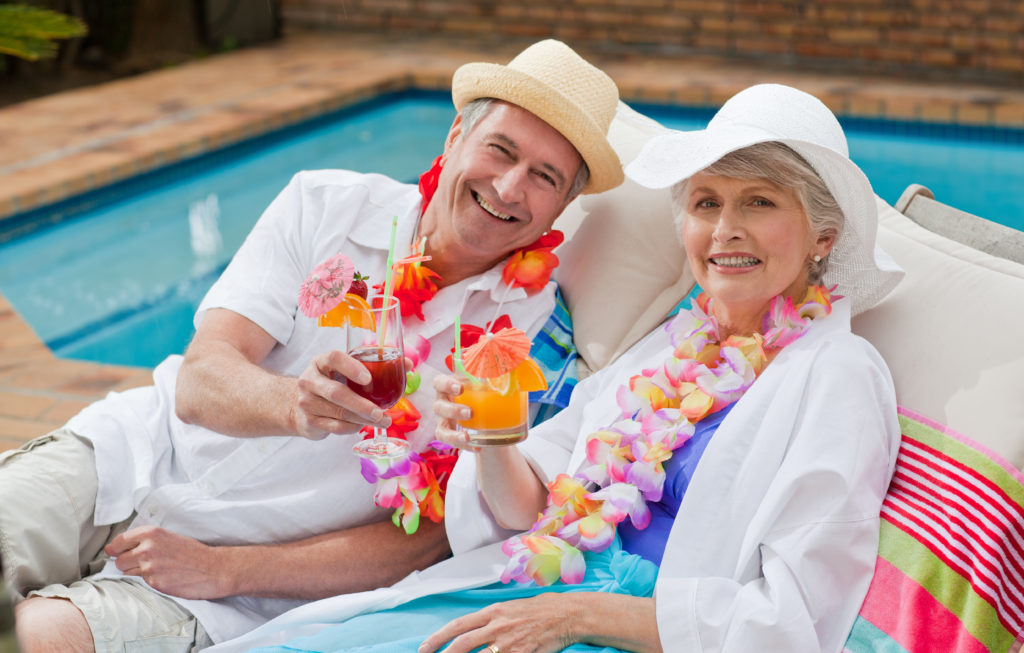 Travel Without a Passport
After Norwegian Escape was grounded leaving the Dominican Republic in March 2022, passengers had to be flown home to the United States where the cruise started.
Unfortunately, many had followed advice to travel without a Passport and use other identification, which is possible for US citizens on Caribbean cruises starting and ending in the USA.
Their return was delayed as the US Embassy had to work on getting them emergency ones, adding a lot of stress and upsets.
You never know what can happen. You or one of your party may fall ill, or you need to get back home from one of the islands for an issue at home.
My advice is to get passports or take them if you have them. A passport card allowing return to the U.S. by land or sea from Canada, Mexico, Bermuda, and the Caribbean currently costs $30. A full passport for first timers is $130.
Don't Worry About Getting Seasick
I have never, touch wood, been seasick despite the many cruises I have done. I've even avoided this in rough seas crossing the Atlantic in winter on Queen Mary 2 and Drake Passage on Ponant Le Lyrial.
That's because I ignore the advice to not worry about getting motion sickness as the risk is low on modern ships.
Before every cruise I bring and take Dramamine, motion sickness prevention, before setting sail.
midships and low
I chose midship cabins, where movement is least. And know that the Medical Centre can offer a more powerful jab if I did, which reassures me.
While newer and bigger ships do move about less in many ocean conditions due to size and improved technology, they still can move a lot in rough seas, which can happen anytime.
If you are prone to motion sickness or are concerned my best advice is to book a cabin as low down as you can and in the middle of the ship, take either medication or the behind-the-ear medicated patches available from pharmacies.
I don't used them but the Doctor, crew and Expedition team on my Antarctica trip did. They sail the roughest seas in the world 4 months of the year. So that probably says it all!
ABOUT TIPS FOR TRAVELLERS
—————————————–
Gary Bembridge's Tips For Travellers aims to help you make more of your precious travel time and money on land and when cruising the oceans or rivers of the world. To help you, in every video I draw on my first-hand tips and advice from travelling every month for over 20 years and average of 10 cruises a year.
BECOME A TIPS FOR TRAVELLERS MEMBER
————————————————————
Sign-up as a Channel Member to get perks: https://www.tipsfortravellers.com/Join
Become a Patron on Patreon and get perks: https://www.patreon.com/tipsfortravellers
BUY MY CRUISE-THEMED T-SHIRTS
————————————————
Check out my T-Shirt range: http://bit.ly/TFTStore
FOLLOW ME ON SOCIAL MEDIA
——————————————-