Easy-to-Make Cruise Packing Mistakes. 11 Things You Shouldn't Forget To Pack For Your cruise!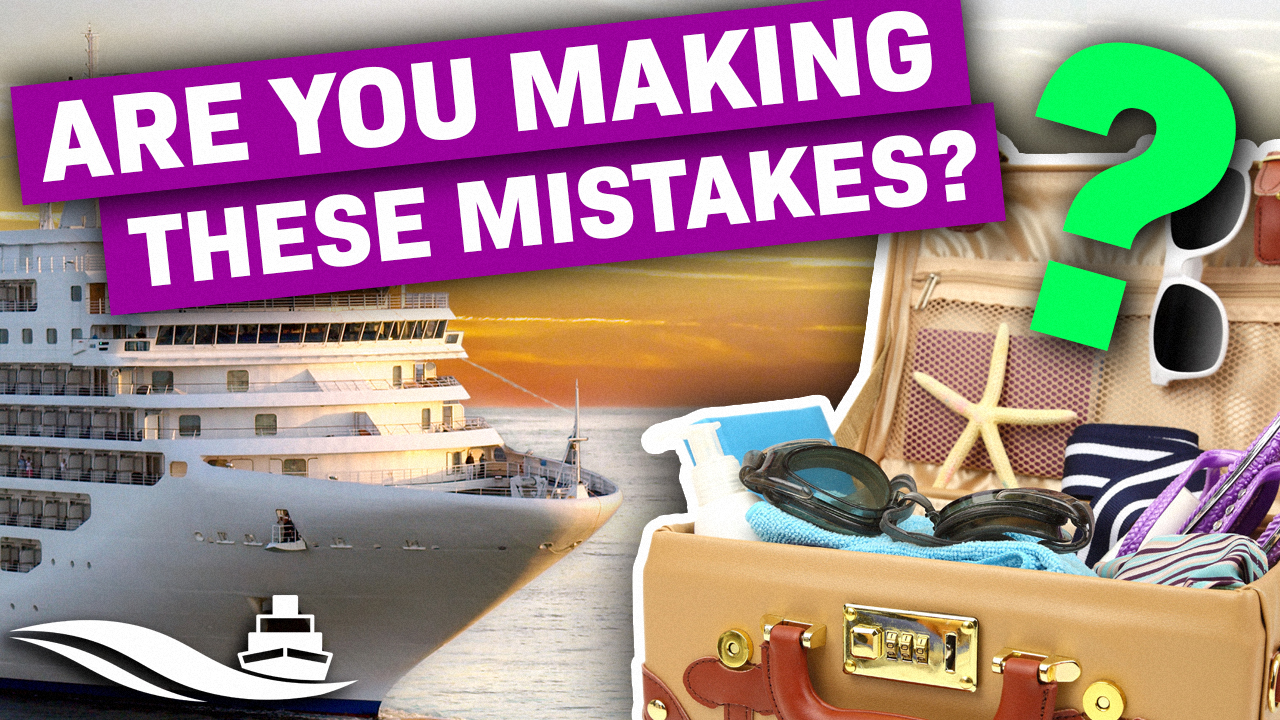 Easy-to-Make Cruise Packing Mistakes
I want to look at 11 things that you really shouldn't forget to pack before you set out on your cruise. Starting with the three obvious things that you need to pack. in short, I'm taking you on a journey through the cruise packing mistakes people quite often make without even realising it.
Essential documents
First of all, your passport. Certainly, you could argue that you don't really need your passport on some cruises, for example there are what's known as closed loop cruises. These are cruises that sail out of the US, and they depart from and return to the same port.
At the time of writing, the regulations say that you don't specifically need a passport, however, I recommend that you travel with a passport. If you have any issues, having a passport is going to make it so much easier. Your passport normally needs to have at least six months validity before it expires if you're going to rely on it. Of course,  you could rely on some other form of ID, if that's appropriate for your cruise.
The second essential item you'll need is a credit card. This is important as cruise lines generally won't take debit cards. Or you're required to deposit a lot of cash to cover any onboard expenses. You can take debit cards for personal use while you're travelling.
The third essential item is your e-ticket. Cruise lines increasingly require you to have checked in online and have an e-ticket which they scan when you board. If you have those three things, you can probably go on your cruise and sort everything else out.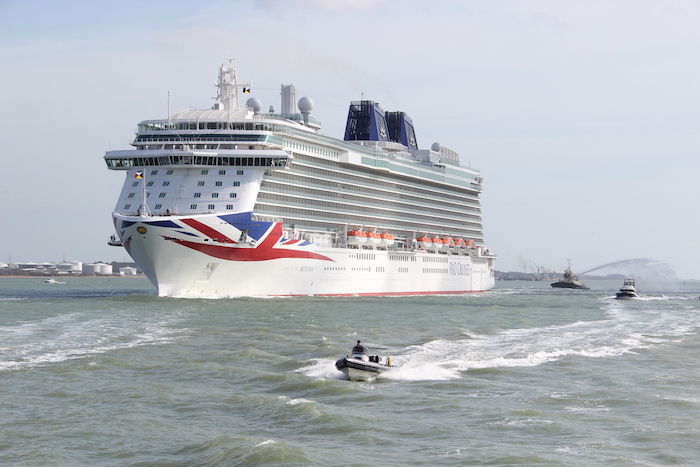 Photo ID
The second thing that I recommended you take is some sort of government photo ID. You've obviously got your passport, but I don't like taking my passport ashore with me. In some ports, when you go out on an excursion or self-exploring, the authorities require you to have a government issued photo ID with you.
I like to take my driving licence because if I lose that, it's less problematic to replace than a passport. On some itineraries, you'll find the cruise line keeps your passport to process. So, having another form of ID is really helpful.
Mobile phone
The third thing that I would recommend you never leave behind if you go on a cruise is your mobile phone. Many cruise lines have shifted to using online apps. They will normally give you access to a range of services. This lets you manage your account, book restaurants and excursions, check your bill, etc. Using it becomes a fundamental part of your cruise.
You might not use it for anything else. But you'll find it increasingly useful as cruise lines move more into technology. Obviously, if there's an emergency or you want to stay in touch, you've got your mobile phone.
The thing thing I find a mobile phone increasingly helpful for is using it as a camera. You'll find that there are also lots of apps you can have on there that can help you. Particularly if you're going self-exploring. You can view things like the hop-on/hop-off bus timetable, you can order Ubers or taxis, use language translation apps, etc. I have seen a Japanese tourist using a voice translation app on their phone that translates their voice into another language aloud. Then, when the person talks back, it converts back into Japanese.
You can also use a currency converter to check the price of something you're buying, access city guides and much more. So, there are lots of apps to make your whole travel experience easier. Even if you're not using it for making calls or using the internet.
First aid and medical packing mistakes 
The next thing that you should absolutely not travel without are things that fall into the medical category: the obvious one being any prescription drugs.
If you do take prescription drugs, it's worth taking copies of your prescription or copies of the bottle to show the doctor in case you have any issues. I always take a little personalised first-aid kit. Going to the medical centre can be very expensive, and you can't buy a lot of the over the counter things on the ship. If you are in a country where you don't understand the language, trying to navigate around the pharmacy can be really difficult. So, I make sure my kit contains things like headache pills, seasickness tablets, anti-diarrheal medications and  plasters. Things that you are more likely to need. It can become quite expensive and difficult to replace those, certainly if you have to go to the medical centre.
Also think about other key things like sunscreen and insect repellent. All things you might need depending on your location. One of the things that quite a few ladies have told me is they always make sure they take plenty of feminine hygiene products because they can sometimes be very expensive to get on the ship. There can also be a very limited choice, so you can't get the exact product or brand that you want.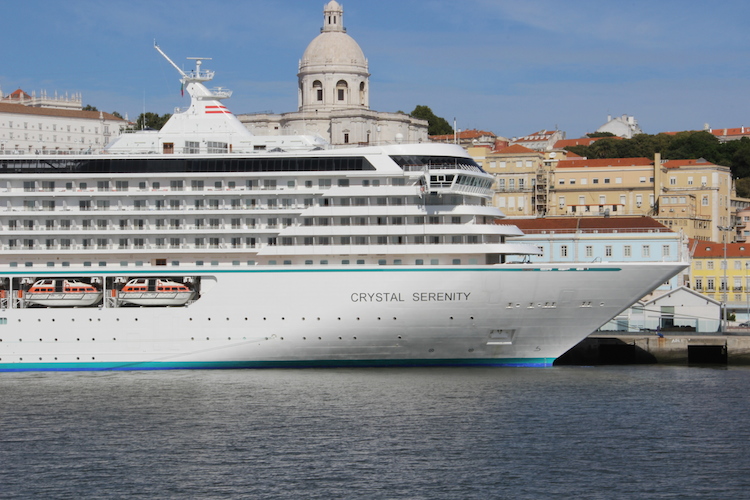 Dental repair kit
On cruise ships there are no dentists. If you do have a medical issue on ocean cruise ships, you can go to the medical centre and get things sorted out. However, if you have a dental problem, there's no dentist onboard. The medical centre won't help you for all sorts of reasons: I guess legal reasons, the chance of being sued, lack of expertise, etc.
So, if you have a problem with your teeth, it can be a real issue. Particularly if you're on a cruise with lots of sea days. I always take a dental patch up kit. You can buy them in a pharmacy, and they'll do things like put crowns back or fill a filling or a broken tooth. A couple of times I've been travelling and part of someone's tooth has cracked off, or a crown has come loose, and we've been able to patch it up. This is just a temporary fix until you can arrange to see sort of an emergency dentist in port, or until you're back home.
So, that dental repair kit should be a key part of your cruise kit.
Emergency back-ups
Another thing that I would strongly recommend that you make sure you pack is some sort of backup of all your critical documents. The easiest way is to take a picture and store it on your phone or scan it in and have it in your cloud storage. Things I would recommend you have include your passport, copies of your medical insurance, perhaps even a copy of your photo ID, some of your emergency contacts… basically key documents that if you were stranded or you needed them, you could access them quite easily.
Have a folder somewhere on your phone where you keep that sort of stuff. Hopefully you'll never have to use it, but if you do need to use it, you're going to be so pleased you saved it all. You could also store things like a copy of your prescription, or photographs of the bottles that your prescription drugs come in.
Glasses
The next area that I personally have found really helpful is when it comes to glasses. I wear glasses for reading, and I'm very clumsy – I'm always sitting on them and breaking them. I always make sure I've taken a backup pair. It might be as easy as taking a spare pair of those inexpensive reading glasses you can just buy at a pharmacy. I actually have an old pair that I take with me, because I have lost glasses in the past and it's really difficult to replace them.
The other thing I would always take is a backup for sunglasses. This is something that I learned the hard way on a recent cruise in Asia. I actually dropped my glasses and they fell into the river and disappeared. Then, because we were going to lots of remote places, I found it really hard to replace them, as I was on a river cruise with no onboard shop. The only sunglasses I could find were some knockoff ones at a little market that I realised were probably going to be really bad for my eyes. So, backups are important, particularly if you're going somewhere sunny,
Adapters and chargers
We rely so much on technology these days, so if you have your phone or your camera, or any other bits and pieces, it's important to make sure that you've got all the different chargers. As you know, as phones upgrade, they have different chargers, and different people in the family might need different types of chargers or adapters. The good news is that many cruise ships, both ocean and river are increasingly providing USB chargers, so you don't have to worry as much about the different charger types. Regardless, it's safest to assume that you won't have these and are going to need all the different plugs.
Also, although most cruise ships are built in Europe, they tend to have more US socket styles and maybe only one or two European sockets. So, make sure you've got adapters. I like to take the adapters that you can set for different regions, so you don't have to think too much about which one you'll need.
One thing that cruise lines are clamping down on is plug points. So, see whether your cruise line allows you to bring some sort of extension cord. Importantly, they don't allow extension cords with surge protectors. Some lines are really strict and won't let any on board at all. So, double check that, but certainly take lots of adapters and plugs.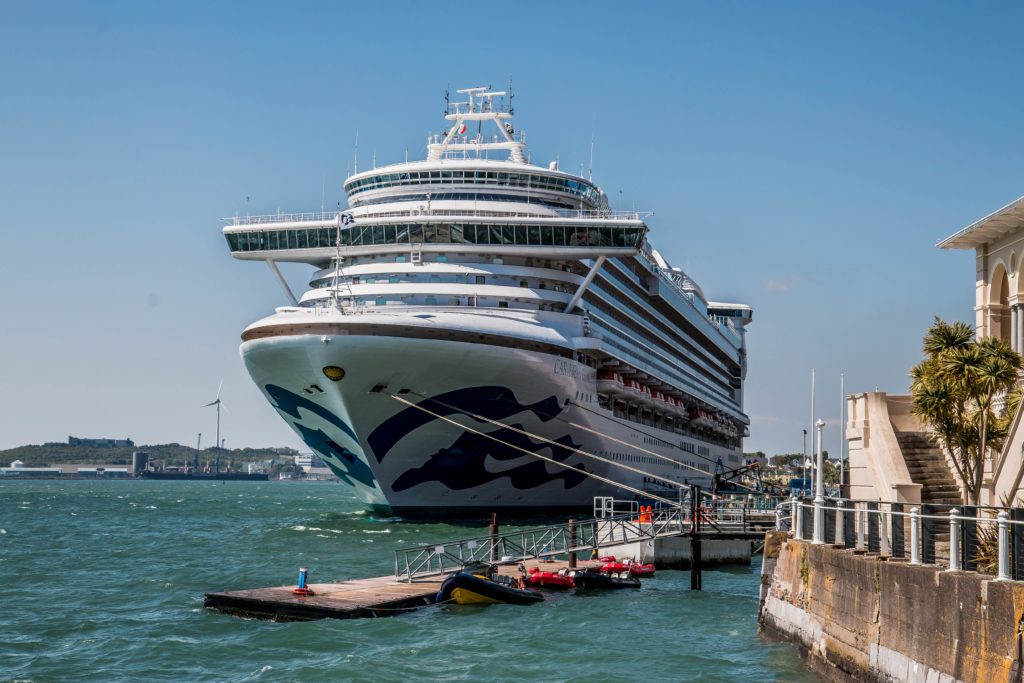 Essential clothing packing mistakes 
One of the worst packing mistakes is a lack of appropriate clothing. And there are probably three critical things that you should think about: first of all, dress clothes.
Formal wear
Depending on the cruise line you're on, it's important to make sure that you've brought appropriate clothes. If you're on a very formal cruise, like Cunard, where they have formal nights that require jackets or tuxedos, or glitzy gowns to get into the dining room, you need to make sure you pack appropriately. Of course, if you're going on a cruise which has a much more relaxed approach, you don't need to be taking all your tuxedos and ball gowns.
Parties
The second thing you might want to consider is clothing linked to parties. Different cruise lines have different parties: it might be a red, white, or blue party, or some other themed party. So, make sure that you've checked that, and you've taken appropriate clothing so you can really get into the swing of things.
Excursion clothing
The third area of appropriate clothing is based on the excursions or where you're going to. You don't want to head off to Alaska, where it can be rainy, without taking clothes that you can layer to keep you warm or waterproof outers so that you can stay dry. Just make sure that you've got appropriate clothing to the region and the sort of excursions you're doing.
The next thing that I strongly recommend you think about is a shore excursions bag. If you're heading out for the day, there are some essential bits and pieces that you'll want to take on a shore excursion.
Make sure you've got a bag that is relatively secure. So, some sort of rucksack, but one that's not easy for pickpockets to access and with lots of zips on the inside. Or, if you're heading off to the beach and you're taking some valuables, like your phone or money, perhaps a waterproof bag that you can wear when you go in the sea. What I like to do is bury my bag in the sand when I head off for a swim. Some cruise lines will also give you a bag that you can use.
Nighttime essentials
Another thing that can be a mistake not to consider is your nighttime experience. Some people go as far as taking their own pillow. You don't necessarily need to do that. Many cruise lines will give you a choice of pillows, or if it's a specific pillow that you need, you'll normally find that they can arrange it for you.
However, you might want to take eye shades or ear plugs, or a white noise machine. Whatever you know is good for giving you a great night sleep, because you never quite know what it's going to be like. For example, you could be going on a cruise into northern Europe where the sun never goes down. It's light all the time and if you're the sort of person that needs it to be dark to sleep, and you've got a balcony cabin or an Oceanview, you might be grateful that you bought an eye mask to sleep. So, I strongly recommend that you pack whatever the things are that help you sleep well at night.
I have loads more videos of packing advice, cruising advice, etc, so why don't you watch another one of those right now?
View more of my cruising tips.
SUPPORT TIPS FOR TRAVELLERS
FOLLOW ME ON SOCIAL MEDIA
——————————————-