Cruise packing list : What to take and what to leave at home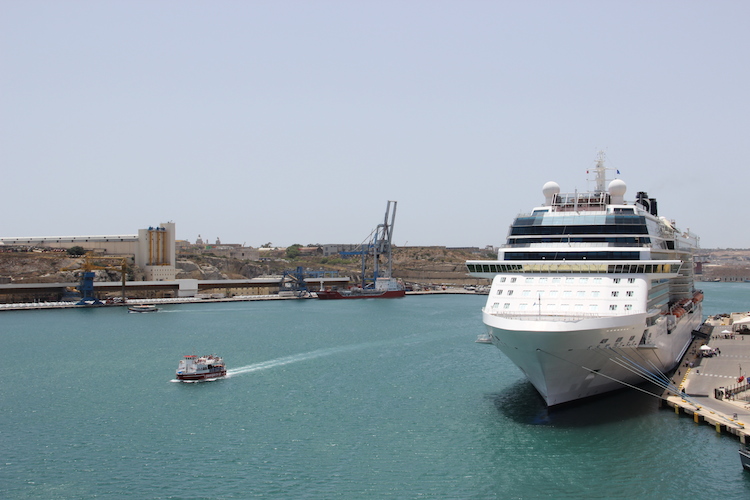 Cruise packing list : what to take and what to leave at home
How much luggage can you take?
Cruise ships do not place limits on how much luggage you can take. However when planning what to take you should consider the following:
Weight Restrictions. If flying to catch your cruise you need to stay within the weight limits of the airline to avoid excess baggage charges.
Self-disembarking. While cruise lines will usually take your bags to and from your cabin to the port terminal at the start and end of your trip, consider if you want to self-disembark at the end of your cruise. This is the earliest way to depart from a ship once it has been cleared by the port authorities and it means you do not have to wait for an allocated departure, which may require many hours hanging around on board. If you hope to do this, make sure you are going to be able to comfortably carry all of your bags through the ship, down the gangway and through the terminal. It may be some distance and involve escalators or stairs.
Dress codes. You may need to packa wide range ofclothes to meet the requirements of the line. As every linehas a different approach and degree they enforce it, make sure you check the information sent with your tickets on whatis expected. Many lines also have theme or partynights which you may want to comeprepared for too. As a guide the following are the main types of codes you mayencounter:

Formal: This means evening dresses and gowns for ladies, and a tuxedo, dinner jacket or dark suit and tie for gentlemen. Jeans, shorts, casual slacks, sport shirts, and caps or baseball hats are usually not permitted in the restaurants after 6pm.
Smart casual or informal: For ladies, this is evening cocktail dresses or pantsuits. Gentlemen are expected to wear suits or sport coats and slacks. Ties are optional. Again jeans, shorts and other casual wear will not be allowed in the main dining rooms after 6pm.
Casual: Less formal dresses and pantsuits for ladies, and sport shirts and slacks for gentlemen. Ties and jackets are not required. Casual daytime attire including shorts and jeans may not be permitted on many lines.

Weather conditions. It is advisable to bring clothes that you can layer to cope with the cooler evenings at sea through to hot days on excursions. Check the temperatures and expected conditions in your ports of call using online weather sites or by adding them onto apps you can download for your smartphone or tablet. Prepare to bring clothes for weather extremes, such as raincoats, umbrellas or hats.
Mix and Match. Many savvy women cruisers reduce the number of clothes they bring by carefully planning items that can be mixed and matched around a one or two key colours, for example a pair each of black and white slacks that can be worn on excursions with a casual top but also on smart-casual evenings with a smart top or jacket.
Carry-on luggage
Always assume your bags will be delivered to your cabin only after the ship has departed, and pack the following into a carry-on bag:
ID documents including your passport and another photo ID, such as a driver's license
Cruise tickets.
Credit card, or cash to cover on-board spend. You have to provide this when checking on. Some cruise lines do not take debit cards, so check in advance.
Valuables like cameras, tablets and laptops.
Important documents like travel insurance documents, emergency contact numbers and copies of passport, visas and vaccination certificates.
Things you may need before your bags arrive in your cabin, like swimwear if you want to swim or use the hot tub before the ship departs.
Prescription medication.
Non-clothes items to pack
In addition to clothing, there are a few essential items you should bring:
Electrical plug adaptors. Cruise ships usually mostly have American two-pin plug sockets, using 110-120 volts and so bring adaptors as needed if from other countries.
Extension cord. Many cabins have limited number of plugs and so an extension cord enables charging and use of multiple items at one time.
Chargers for your electrical items like mobile phone, laptop and tablet.
Earplugs and eyeshades are often usefull.
Personalised First Aid kit. Bring remedies for you usually use for ailments such as seasickness, headaches and diarrhoea, along with a pack of plasters. The on-board shops cannot sell over-the-counter medicines you will find in your pharmacy or drugstore, there is a charge to get a prescription from the medical centre and you may find it difficult trying to find the right product in foreign chemists.
Guide books and maps if you are planning to self-tour in some ports.
Entertainment (e.g. iPod, Tablet, eBook reader, or books).
Small backpack to use when on excursions, to carry your camera, identification, water, and something warm, if needed.
Magnets. Many cruisers use these to pin daily programs and other materials on the walls, which are all metal.
Things to leave at home
You could leave behind items that the cruise line are likely provide such as:
Beach towels. These will either be provided in your cabin or you can collect them by the pool and when departing for excursions.
Hair Dryer.
Shampoo and body wash. Depending on the line you will either be provided these in dispensers or individual bottles of brand-name products. Many cruisers prefer to bring their own proven brand-name products unless travelling on luxury lines.
Bathrobe. Some lines only provide these in their premium suites.
You should leave the following at home:
Alcoholic beverages. Most cruise lines do not allow passengers to bring this on board and will hold it until the end of the trip. Check if there is any flexibility with the line or your cruise agent.
Candles, Incense, flammable liquids and fireworks. No open flames are allowed in your cabins.
Coffee Makers, Clothes Irons & Hot Plates.
Illegal drugs, firearms and weapons. Some countries, including United Arab Emirates, have restrictions on some prescription and over-the-counter drugs like codeine and if visiting conservative countries like this check these on their government websites.
Do you have any other tips and suggestions?