Essential cruising tips: 18 ways of saving money on a cruise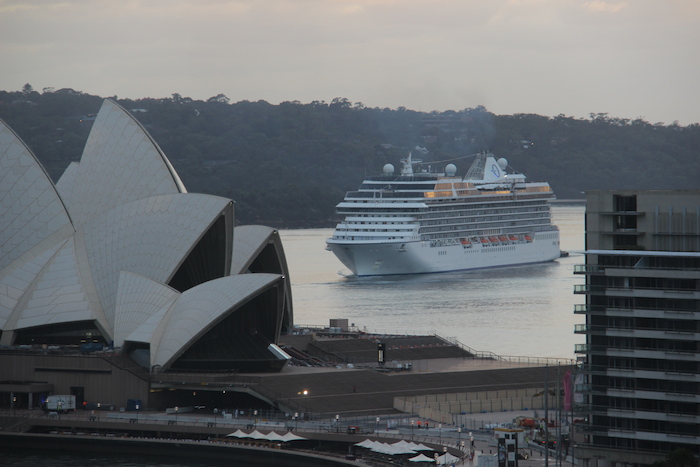 I am always asked how to save money on board. You can be sure that the cruise line will be working hard to get you to spend money and you need to have a clear budget and make sure you monitor and track what you are spending.
The following are some tips on areas to making savings and help to stay within budget:
Compare arranging your own flights, pre and post trip accommodation and transfers to and from the ship. You can often beat their prices.
Research the ports you will be visiting before departing and plan some self-touring or more inexpensive independent provider tours. You can get more advice on how to do this in my "Saving money on excursions" article.
Return to the ship for meals if self-touring rather than buying food on land.
Use the shuttle bus and public transport instead of taxis. You will always find other passengers who are also finding their own way around or have been to the port before to assist. The local tourism office will also help. In most destinations that ships call on there will be english-language assistance or signage.
Review the packages offered on embarkation day and assess if you can save or budget better by purchasing these. The most common ones offering the best discounts are for drinks, Internet and excursions.
Use the complimentary juices, teas, coffees and water at meals and in the buffet dining room rather than ordering them when at the pool, bars or lounges.
Water fountains are available around the ship and although it is not encouraged you can refill water bottles at them. However, most lines will allow you to bring a reasonable quantity of bottled water and sodas on the ship at each port. Check in advance if this is permitted.
Check if your cruise line allows you to bring any alcohol or wine for use in your cabin. Most do not but some may permit limited quantities and will charge corkage fees in the restaurants. It should prove cheaper than buying wine on board.
Attend any cocktail parties you are invited to as they serve free drinks and canapés during the event.
Check if there will be a Cruise Critic Meet & Mingle event via their site and sign up to attend. In addition to receiving free refreshments you will also get to meet other repeat guests who have money saving tips and will be arranging to share private tours and transfers.
Stay clear of all promotional activities. This includes merchandise sales tables, shopping talks, art shows and auctions and on-board stores.
Do not shop close to the port as these are likely to have premium prices. Ask the crew where they go to shop as they are likely to know the best markets, stores and malls.
Do not sign up for premium events like art classes, wine tastings, cocktail making and flower arranging.
Take your own photographs while boarding and on formal nights.
Do not buying the special cocktails and champagne on offer at sail- away parties as these are usually at a premium.
Avoid using the Internet on board and rely on free Wi-Fi in ports. Ask the crew or follow where they go, as they will know where the closest free ones are.
Try not to use your mobile phone on board and disable data roaming to avoid receiving a significant bill on return home.
Use the complimentary laundry rooms. You may need to bring or buy washing powder to use in them.
For more tips visit tipsfortravellers.com/cruising and buy my eBook "Essential Cruise Tips" on Amazon.com, Amazon.co.uk and every other Amazon store globally.