Las Vegas: Observations
People, especially Americans, seem to be genuinely amazed when I told them that I was going to Las Vegas for 6 nights. Amazed because they said there was not enough to do – and the "full on" nature of the city would be too much to bear for more than 2 or maybe 3 days.
I have now been to Las Vegas 3 times and still feel that I have not even begun to do anything other than skim everything that this quite unique place has to offer. It changes so constantly, in fact it is changing so fast you can almost feel and see it happening right in front of you!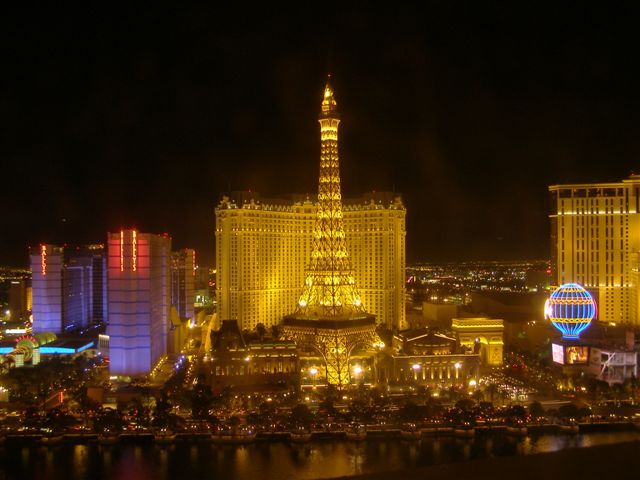 It is not difficult to see why some people could easily be put off by Las Vegas, and why they would want to limit their exposure to it by no more than a fast, fleeting whisk through. It is a loud, brash, frivolous and hectic city, which is not helped by the fact that the tourist activity is so tightly concentrated around 2 relatively small streets (Las Vegas Boulevard and Fremont Street). And yet the actual city itself is vast and sprawling as you can see when flying in. But, as far as the visitor is concerned, everything happens within these 2 small areas and so the millions of people that visit each year for vacation, boozy stag and hen weekends or one of the many conferences that take place here remain herded into blocks of bright lights, loud noises and temptations to blow their money.
It felt like not a very high percentage of people visiting hired a car, which perpetuates the concentration, and this is exacerbated by the fact that most of the resorts offer everything you may need to entertain, feed or buy. If you are there for just 2 or 3 nights there will be so much to do in such a small radius of where you are sleeping you will barely need to explore very much else.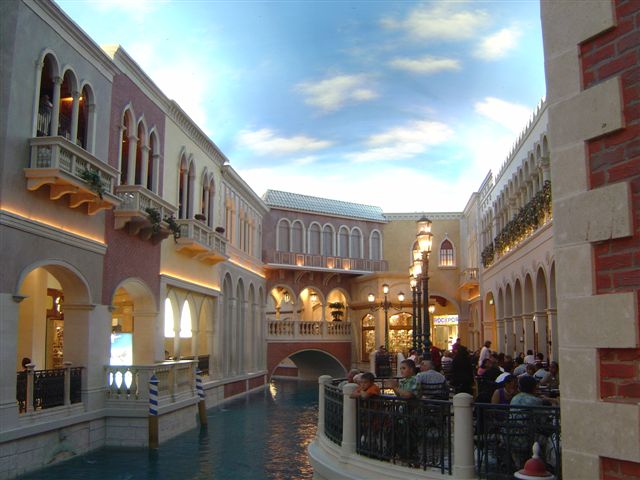 This time instead of flying in I had driven to Las Vegas from Palm Springs and as you come over the hill and look down into the valley where the city is, I started to wonder how this crazy place had developed and why it was here sitting several hundred miles from Los Angeles and then Salt Lake City way on the other side. It seems just so far from anywhere and is really in the middle of a very arid and rather uninhabitable looking desert.
I looked up the official governing body website and found a very dry and neat timeline of key events, but even the most oblivious visitor still knows that the history and story of Las Vegas is far from dry and ordinary – full of decadence, dodgy and suspect characters, dirty dealing, crime, corruption with a good dose of lust thrown in for good measure – lust for lots of sex, money and gambling.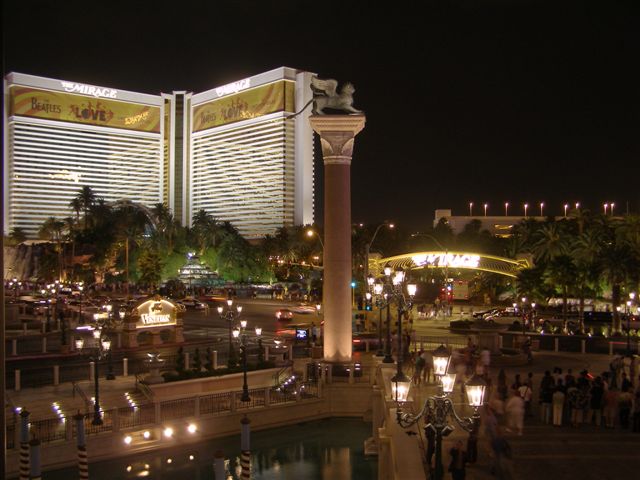 The official slogan used to promote the city is "What happens in Vegas, stays in Vegas" which seems to reflect the kind of appeal that created the city as we know it today, and has made it the fastest growing major city in North America (and I assume one of the fastest growing major cities in the world).
Las Vegas, like most cities in the world, was originally created and inhabited for 2 main reasons: water and transportation. The area was important to the original Indian population due to its natural springs which meant that not only was it an oasis but an important stop when traversing the desert. The many pathways that were used to cross the desert passed through the area. Once the European settlers discovered what the Indians knew about the springs in the area (the name Las Vegas means springs in Spanish apparently) it became an important stop on the route from Los Angeles to the Mormon settlements in Salt Lake City. It developed into a key stagecoach stop and then eventually a railway stop. Once the gold rush started the brothels and gambling dens thrived.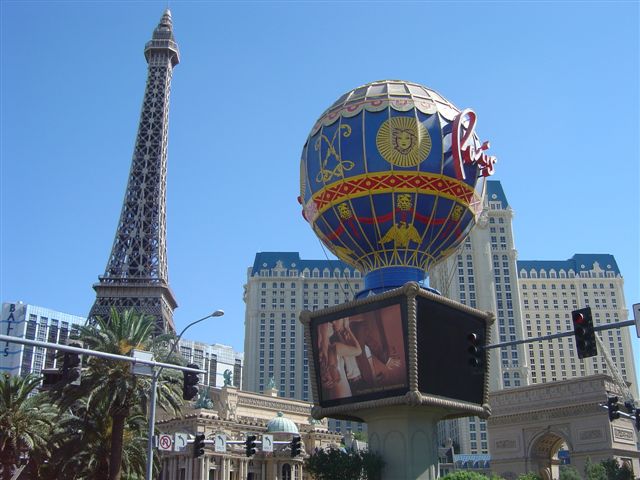 So entrenched did these pursuits become that when in the 1900s gambling was banned by law that only lasted 3 weeks when the authorities relented and agreed it could be legal with the taxes funding education – and today still some 45% of tax from gambling is allocated to education.
The next major wave of growth came with the building of the Hoover Dam in the 1930s when the thousands of men living in nearby Boulder City took advantage of the pleasures of Las Vegas with gusto. In fact, so much so that the area barely noticed that the rest of the USA (and world) was suffering from the "Great Depression".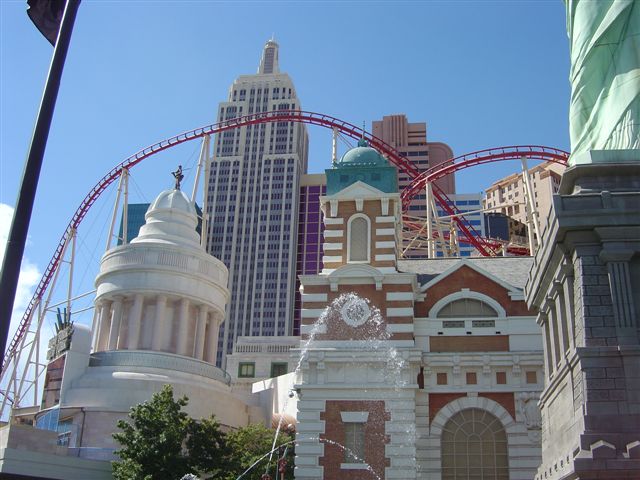 The New York "Mob" is generally then attributed with providing the next surge of growth for Las Vegas as they muscled in and reinvented the offer to people visiting the city. It is Vegas legend that the renowned gangster Bugsy Siegel convinced his New York mob contacts to muscle in and take over the building of the "Flamingo" as the guy building it ran out of money. The vision the guy had was to build a resort much like still survives in Vegas where there was good accommodation, entertainment and other leisure activities like swimming and (of course) gambling. Bugsy was shot in the end by the mob at the home of his actress girl friend in Beverley Hills, as they believed he was skimming money off the building. The mobs seemed to then pretty much rule Vegas until changes were made in the licensing of casinos and who could hold the gaming licenses.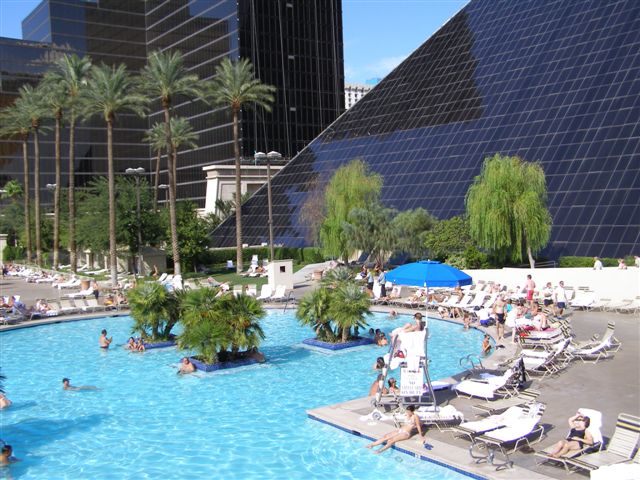 In the 1970s the famous recluse Howard Hughes jetted into town and barracked himself in the top floor of the Desert sands and with all his influence and money seemed to take over from where the mob left off and created another wave of growth until he left some years later. He was so powerful in the city that you would find when watching a movie on TV it may suddenly stop, rewind a way and start playing again. That meant that Howard Hughes had missed some of the film and called them to go back.
The city then grew steadily with no major dramatic changes until Atlantic City got into the gambling business and Las Vegas entrepreneurs led by Steve Wynn decided the city needed to find a new angle and the era of the "mega-resort" began starting with the massive Mirage and soon followed by Bellagio, Paris, New York, Venetian and even the demolishing of Cesar's Palace to replace it with a mega-version. This boom is still fuelling the growth, as it seems that every time another 2000 plus hotel gets added more people come. It is till hard to get a room in Las Vegas at busy times!
The up-coming boom seems to be the growth of the massive condo market as these are being built everywhere and soon new residents and presumably second homeowners will fill thousands and thousands of condos.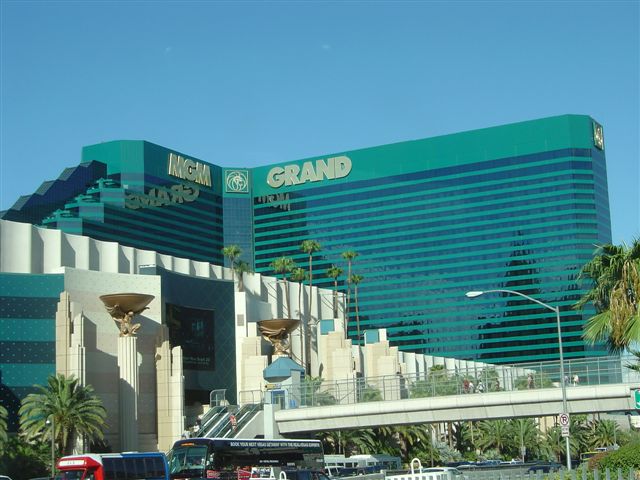 There are 3 cities that I have visited over the last few years that change each and every time I go back. Las Vegas is one and the others are Shanghai and Dubai. This makes them exciting places to visit as you always face a mix of the familiar and the new.
Another thing though that did strike me this time was not just how the city had changed physically even in the short 2 years since I was last here, but also how much the type of visitor seems to have changed too.
The city seemed to be attracting a younger crowd, and the place was buzzing with 20 and 30 "something's", young professionals who seemed to be attracted by and staying at the newer and flashier resorts. I know Las Vegas has become a popular place for stag and hen weekends, attracting parties from afar as the UK but that was only part of it. I noted the explosion in new nightclubs and that every resort had a trendy club and bar targeting the younger crowd.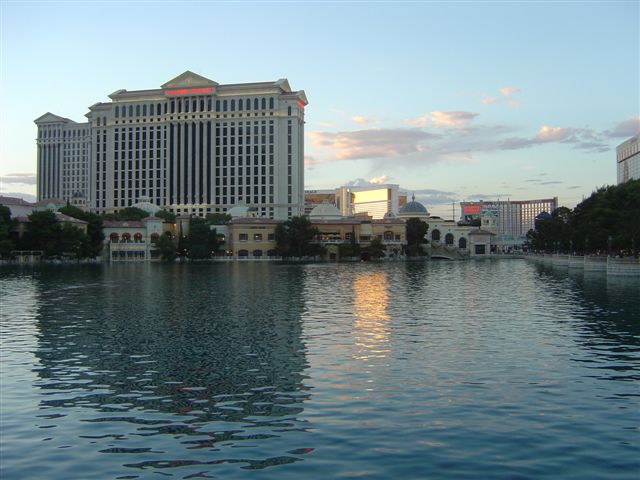 There is now also a monorail that runs from MGM down to the Sahara, which was funded with private money. The monorail has had mixed success as first it has had technical problems on and off but also it runs parallel to "The Strip" and you have to struggle through large busy casinos and long passageway. At times it feels like you have walked longer to get from "the Strip" to the monorail station than if you had just walked down the road. It is probably handy of you are staying in one of the hotels with a station and at a conference at the massive conference centre. They are talking about extending it to the airport but it would be quite an ordeal having to haul luggage to the front desk!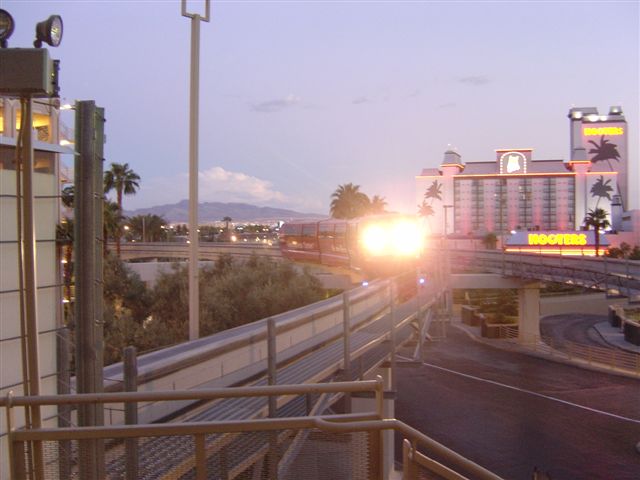 There is time for change in the entertainment offering in Las Vegas and I am sure we will start to see that coming. The Circ du Soleil group have a show on at what seems like very single major resort with a few opening, and then Dragone who used to be with them is behind some other shows like the Celine Dion and Wynn's le Reve. The fare on offer is just too similar, and so maybe it is not a surprise that the $150 million theatre and staging of the Le Reve show is underperforming despite it being the most fantastic show in its own right. A number of the major Broadway shows have tried Vegas runs and many of those have closed. It feels like something new is needed – and time the big players took a risk on the next big thing. It may be the headliner resident shows like Celine Dion, Elton John and Barry Manilow is the way, as these seem to be jam-packed.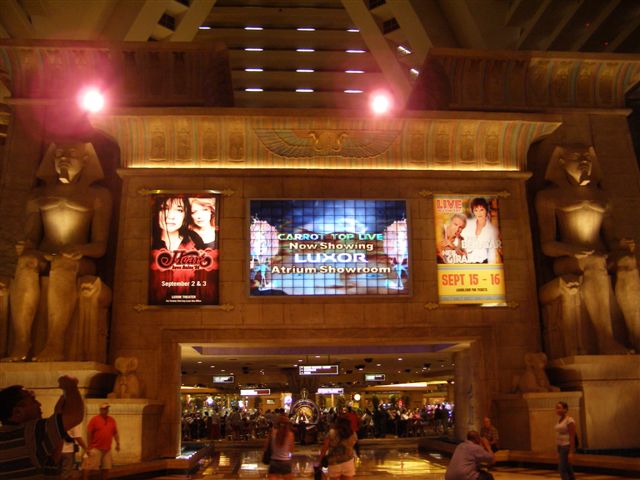 CLICK HERE TO READ MY TIPS FOR TRAVELLERS TO LAS VEGAS