Cruise Update #30 (Vaccines, Alaska, Cancellations And More)
Will you need to have a vaccine to be able to cruise? Will you really be able to cruise in March in the USA? Will Alaska cruises run? This and more coming up
This is another of my cruise updates where I discuss the latest cruise news and developments that you need to know about, and what it means for all of us a cruisers.
Watch my latest cruise update video on my YouTube Channel
Cruise Vaccine Update
First of all, as Covid vaccines start to be rolled out their role for cruising has been in the news.
Whilst a very vocal number of cruisers have expressed strong resistance to prove they have had a Covid vaccination before cruising, the lines have confirmed that they are seeing them as key to rebuilding cruising, and are actively looking at these as a requirement before people can board their ships once vaccination roll out is more widespread.
So, let me update what the latest news and developments are.
Firstly, building on comments by Roger Frizzell, chief communications officer for Carnival Corporation lines, who called the vaccine "a positive development for cruising", the CEO of the Royal Caribbean Group (so that includes Royal Caribbean, Celebrity, Azamara and Silversea) Richard Fain in the last few days issued a video saying that vaccines were THE key to unlocking and opening cruising.
He said (and I quote) "The arrival of highly efficacious vaccines is a game-change. Previously, we expected cruising to resume based on creating a virtual bubble of safety on the ship. Vaccines change all that"
And importantly he went on to say (and again I quote him) "Today we envision that the key will be the vaccines rather than purely the protocols."
He added: "But we also have implemented enhanced safety and health protocols on our ships in close coordination with our medical and science experts along with health and government authorities."
Although he did not, in that video, talk about the requirement for guests to prove they were vaccinated, calling it the key to cruising getting up and running and back to normal seems to suggest it could be.
More evidence of that came from Frank Del Rio CEO of the Norwegian Group (so that includes Norwegian Cruise Line, Oceania and Regent Seven Seas). He said in an interview with John Lovell, president of Travel Leaders Group, that Norwegian are actively exploring requiring guests prove they have had the vaccine to board.
He said (and I quote)  "It will certainly be a requirement for the crew" and confirmed that their lawyers were currently looking at if they could require passengers to have one before cruising with their lines.
He went on to say it is crucial in helping to (and I quote) "build confidence in our customers and among ourselves that it's safe to cruise". Going on to point out that many travel providers, including airlines, are exploring requiring proof that travellers have been vaccinated. So far, Qantas Airlines has already confirmed that they will be.
Based on all of this, Cruise Critic in the past week asked various lawyers in the US, including Weinberg, Wheeler, Hudgins, Gunn & Dial, to look at if the lines would be able to require vaccinations.
Broadly speaking, although it is expected that if the rule came in there may be legal challenges, all agreed that the lines as a private commercial operation could have it as their condition to travel – as they already have with other conditions to travel – and they felt that legal challenges would be unlikely to have it overruled based on how rulings on topics such as requiring people to wear masks, religious objections and so on have gone.
They also point out that many countries and ports are expected to have it as a requirement for visitors to enter, just as some already have requirements for vaccines like Yellow Fever, typhoid, cholera and Hepatitis A or B. So, cruise lines would also be obliged to insist on it if ports they call on require them.
The only thing the lawyers said would be required is the lines would have to allow passengers to cancel cruises and be refunded if they did not accept the requirement.
If you want to review what the legal arguments and views are, here is a link to the article.
Of course, we also need to see what the CDC decides on the role of vaccinations, if any, in their Framework For Conditional Sailing as roll out occurs.
I am sure there will be much more news on this topic over the coming months, and much discussion and angst too. I will keep you posted.
Alaska Update
Many people have asked me about the 2021 Alaska season, and if it will run. I  have a keen interest in this as I am booked on Princess Cruises in May.
It is not clear if the season will run in its entirety or even at all.  There are five developments you need to know about
First of all, Canada has to lift their ban on cruise ships in Canadian waters. The current ban runs to February 28. Based on past extensions, the decision on lifting or extending the ban is taken close to expiry date. So, we are unlikely to know well into February on the lifting or extension of the ban.
By US law, foreign flagged ships (which all the main lines are) leaving and returning to a US port have to call on a non-USA country in the itinerary. So unless Canada lets ships call in there, the Alaska season cannot run. It is highly unlikely the US lawmakers will change this law or allow a waiver on it.
Secondly even if Canada does lift the ban, Canadian British Columbia Premier (John Horgan) where Vancouver, Victoria and Prince Rupert ports essential for Alaska cruises to run are, made it clear in the last few weeks that his aim is to not allow travellers in until a vaccines are in widespread distribution, and visitors are vaccinated before visiting. So timing of vaccination roll out could be a big factor.
Thirdly, Norwegian Group CEO Frank Del Rio has said that the Alaska season is still very up in the air, especially the early sailings. On the optimistic side, he believes that Alaska will see some cruise ships sometime in summer, while by Autumn, thanks to vaccines, it should be fully open.
Fourthly, due to all of this, some lines are starting to give up Alaska for 2021 and are cancelling. Cunard scrapped their plans with Queen Elizabeth for 2021 and Windstar Cruises have just cancelled their entire 2021 Alaska season.
Other lines have started replacing their existing  Alaska plans with 7-night trips, due to the CDC rules on cruise length.
Seabourn has the most significant change so far, ditching planned cruises and replacing them with 18 7-night one way sailings between Vancouver and Juneau. This looks ambitious as it makes Juneau an embarkation port, which I don't think it has been used for previously.
So, the answer to the question is Alaska cruising going to happen in 2021 is – it is uncertain and signs are strongly pointing to at best a late start to the season.
So, if you hope to go in 2021 focus on cruises towards the end of the season to increase certainty. I am looking at doing a lift and shift on my May booking to the end of the season for that reason.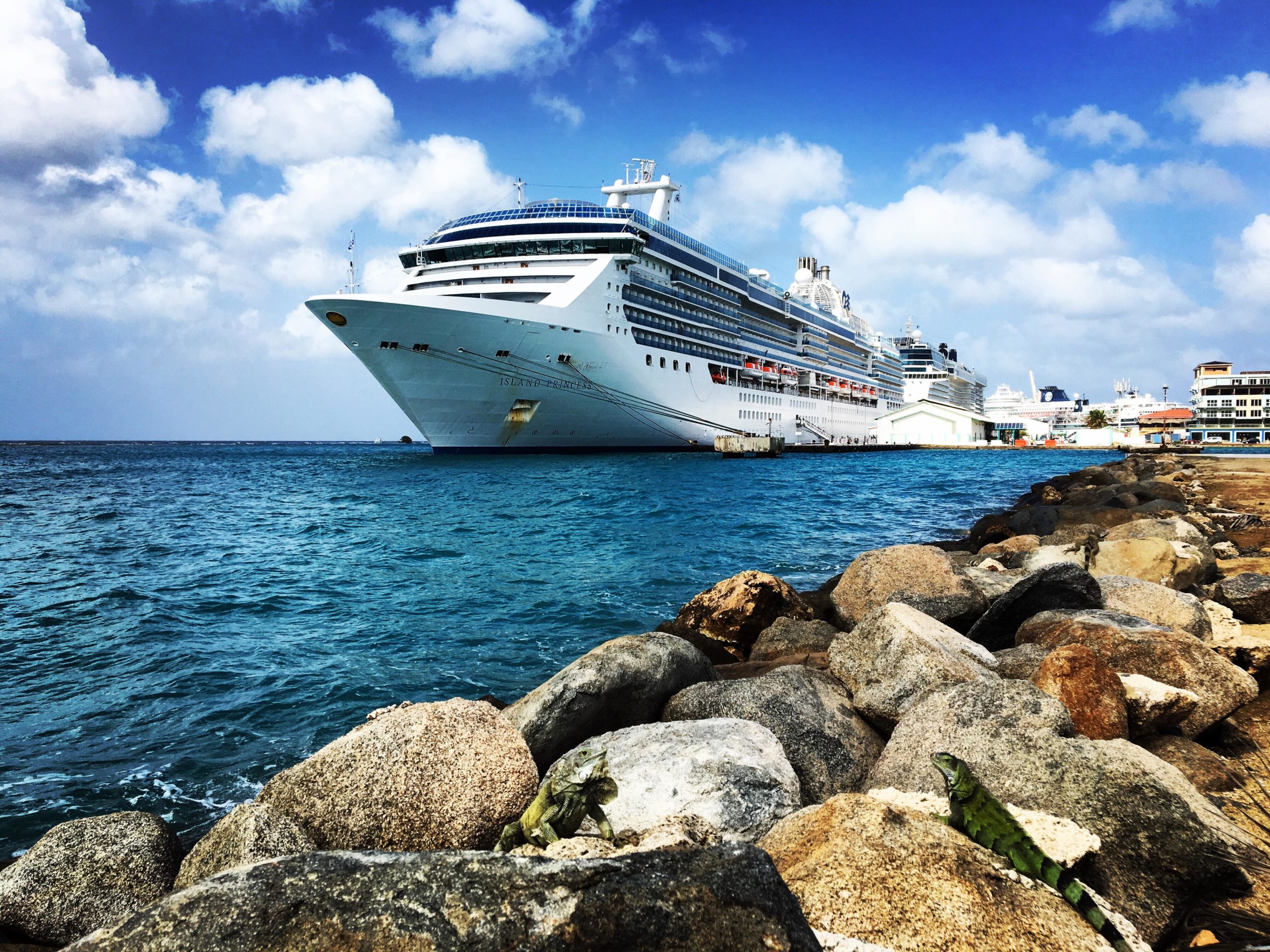 Cancellations Update
Other than the changes already mentioned, there has not been much more movement on cancellations, although some signs some may be coming
The two biggest moves  in recent days have been first Windstar moving resumption of cruising from March into May. As they did, they ditched Alaska as well as any 2021 itinerary that had a US or Mexican port. They replaced these with more sailings in French Polynesia and Caribbean departures out of the islands mostly. Secondly,  Disney abruptly removed all their March cruises off their website.
The big question that many are asking, including me, is following on from these signals is: are any of those March US cruises that the lines still have on sale going to happen. Probably not it seems.
In recent interviews some of the cruise line CEOs have called March a "long shot" due to the trends of the pandemic in the United States and challenges of meeting the CDC requirements in their Framework for Conditional Sailing.
For example, Frank Del Rio (who I seem to have quoted a few times this episode !) said, and I quote, "We hope that the pandemic will ease and we can work out our differences with the CDC to start in mid to late March. It's a long shot, but I want to keep that possibility as long as I see a possibility."
As I reported last episode, he said again that a more solid bet is their ships sailing in April in Europe, where he said (quote) "I think there is a good chance that Europe will be open to cruising in the April to May time frame".
In more positive news towards cruising resuming, Carnival Cruise Line is returning a third ship into USA waters to work on those CDC protocols. Carnival Panorama will arrive in Long Beach California from Panama on December 22nd.
And Norwegian Cruise Line's Senior Vice President of Entertainment and Cruise Programming (Richard Ambrose)  has confirmed that they will resume rehearsals in January at their central studios in Tampa of all the shows for the ships.
It takes 90 days he says to work though all the staging, rehearsals to be ready to start up the shows on the ships. So that suggests that do expect around April to have the shows ready. So that also ties with a more likely April to May timeline.
To keep up to date with the latest on cancellations, you can visit the page on my website, TipsForTravellers.com, that is constantly updated with which ocean and river lines are sailing and the latest planned resumption dates, often by ship below:
https://www.tipsfortravellers.com/cruise-line-cancellations/
ABOUT TIPS FOR TRAVELLERS
—————————————–
Gary Bembridge's Tips For Travellers aims to help you make more of your precious travel time and money on land and when cruising the oceans or rivers of the world. To help you, in every video I draw on my first-hand tips and advice from travelling every month for over 20 years and average of 10 cruises a year.
BECOME A TIPS FOR TRAVELLERS MEMBER
————————————————————
Become a Channel Member to get perks: https://www.tipsfortravellers.com/Join
Become a Patron on Patreon and get perks: https://www.patreon.com/tipsfortravellers
BUY MY CRUISE-THEMED T-SHIRTS
————————————————
Check out my T-Shirt range: http://bit.ly/TFTStore
FOLLOW ME ON SOCIAL MEDIA
——————————————-