Cruise Cabin Checks Everyone Should Do BEFORE Unpacking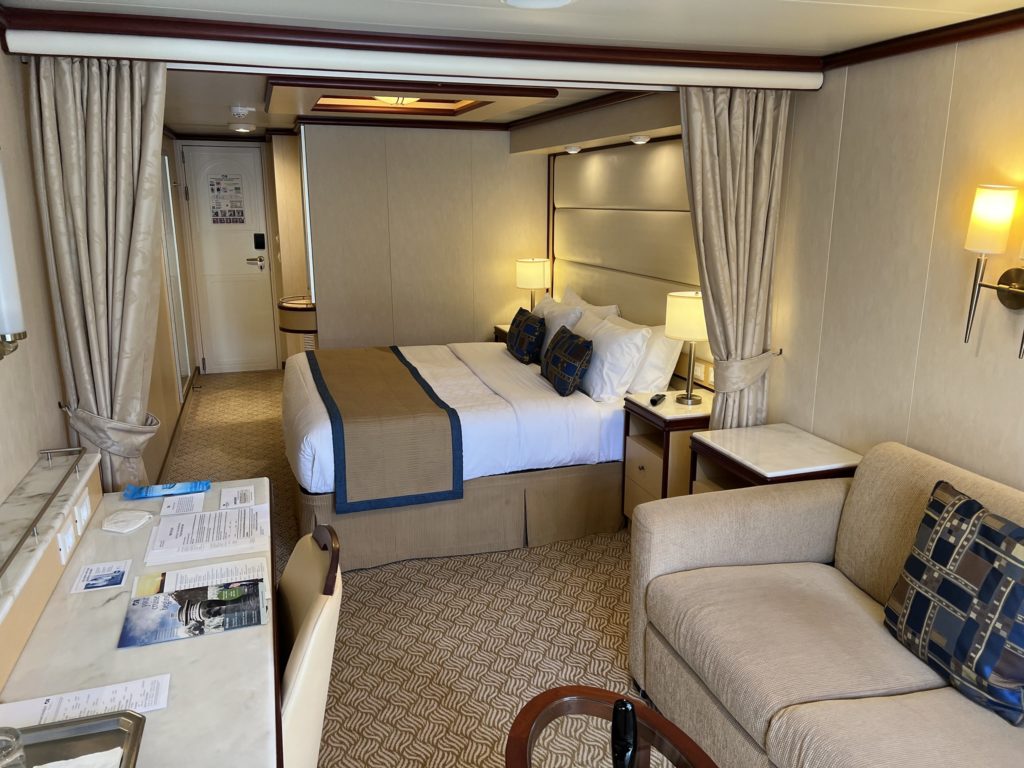 Cruise Cabin Checks Everyone Should Do BEFORE Unpacking
No matter what type of cabin I'm cruising in, I do a series of checks the minute I get in. They've unlocked perks, they've even got me upgraded, and certainly made the cruise so much better. You should do these too!
Right Cabin Check
Before you do anything, decide if the cabin is right for you. Now, this cabin is right for me because I booked and chose it myself.
So, I made sure it followed all my usual rules. Cabins on either side, cabins above, below, and opposite me. So, I'm completely encased and the chance of getting disturbed by noise or loud venues or whatever is very low.
Now, if you have a guaranteed cabin where the cruise line has allocated the cabin to you, the minute you get in, before you do anything else, decide if it's right for you.
So, are there cabins on either side? Are there any noisy venues close by? Are there any things you haven't realised like obstructed views? Or whatever it is, decide if the cabin is right for you based on first impressions.
If it's not, don't do any of these checks, go to guest services and try and see if you can move to a different cabin. It's vital you make this cruise cabin check as soon as you get onboard.
Cabin Bed Checks
Then, for me, it's all around the bed. Now, obviously the minute you walk in, you can tell if it's set up in the right format, king bed if that's what you're wanting, or two twin beds.
If it's not laid out as you'd prefer, it's very simple. Write it on a list to ask your cabin steward and he\she will ensure it is changed before you retire for the evening.
One of the things I start to do is draw up a little list of the things I want to talk to the cabin steward about.
For me, there's also a couple of other things I do. Now, I am particularly obsessed with pillow types. So, I try and see if any of these are feather pillows. If they're not, I ask the cabin steward for a feather pillow. No matter what line I've been on, whether it's a fancy one with pillow concierge or not, they normally can track down a feather pillow.
Check whether the bed is too hard or too soft. If it's too hard, they can normally bring you a little mattress protector, which will make it a bit softer. If it's too soft, they can often bring a plank or something underneath to make it a little bit firmer for you.
USB and Plugs
Another little thing I do, actually, when I'm at the bed is check what my charging plugs are and if I'm going to need any adapters or whatever. Not having chargers by the bed is a real pain. This one actually has USB ports, so that's pretty good.
But have a look at the different plugs you've got. So, over there on the desk, I can see I've got Euro style plugs and US style plugs. I have all those adapters. If not, again, something to ask the cabin steward if they can help you out with.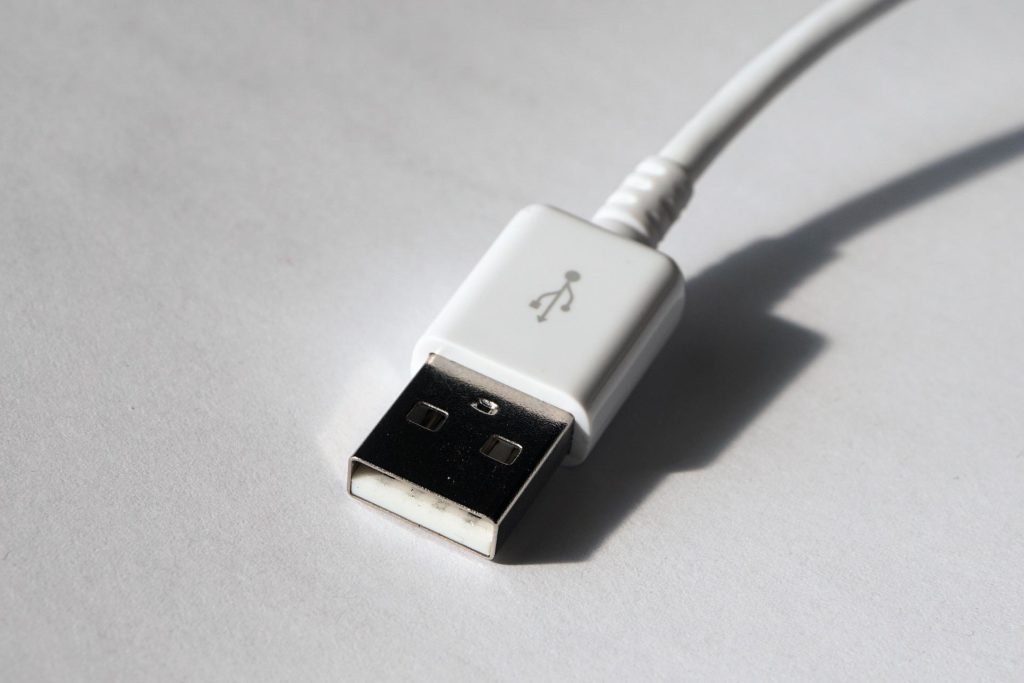 Safety Checks
One of the big changes to cruising post the shutdown is a new approach to the muster drill. One of the things you need to do is check what you need to do for the master drill.
Normally that involves watching the safety video and then going to your respective master station and just clocking in, either with your cruise card or because I'm on Princess, with my little Medallion.
Your muster station location will either be on the back of your cruise card or on the back of the cabin door.
Paperwork Checks
Next, what I do, is I check all the paperwork that's been left for me. There's normally loads of paperwork, but there's a couple of really critical things that you need to do.
First of all, take a look at your daily programme. So, the Princess Patter, in this case. Check things like what time lunch is, where you can eat for lunch, any particular big events that you might want to go to, or stuff that you really want to plan your embarkation day around.
The other thing that's really important to check is in the Princess Patter, or equivalent or in any of the other various brochures that are left, if there are any really good deals. So, there's often things, for example, on Wi-Fi deals, or there might be drinks package deals. So, check if there's any particular special offers that are being offered.
For example, on my last cruise, they're offering a 10% discount for your first spa treatment, 20% if you book two spa treatments, 30% if you book three. So, look for those and see if any of those are interesting because embarkation day will normally have special offers.
Loyalty Club
The other thing that I like to look for is if there is anything linked to my status. As an example, here, there is a letter from the Future Cruise and the Captain's Circle. So that's the loyalty club. And it actually lays down for me here, what my actual perks are at my particular level on Princess. Which I'm not a particularly high level, so I don't get a lot.
Although I do get, for example, I didn't know this, I get a lounge access every evening for canapés. I've been invited to a party and that gives me a list of a couple of other perks I've got. It also lists a couple of other perks that I get. So I get priority disembarkation, I get money off Wi-Fi, I get discounts off spa, I get discount off the photo gallery, again, all linked to my status.
If you don't have one of these in your cabin, the thing that I would recommend you do is go and see the loyalty manager.
They're often the same person as the Future Cruise Sales and ask them, based on your status, what are the perks? Now, I've been on many ships where I hadn't realised the amount of perks I could get. So, for example, on my last cruise, I discovered I could get canapés every evening, I can get certain drinks in the mini bar and so on. So that's the thing I always check, what perks am I going to get? I also ask the cabin steward when they come, so put on your list. What, based on the cabin grade that I've booked, extra perks do I get? And I've booked this here, which is actually mini suite and again, very little extra benefits. But I just check with the cabin steward, anyway.
Shore Excursions
The next thing you need to do in your cruise cabin check is see it there's anything that you need to do on embarkation day. For example, I've got a little thing here because I have booked a helicopter tour – I'm going in Alaska and there's certain weight restrictions and you have to fill this out within a certain deadline. So, check if there's anything else that you absolutely need to do that day, other than the muster drill.
The other thing to check if you've pre-booked short excursions is take a look at your tickets, make sure that they're all what you booked, check the times and it's everything as expected, because you can then go and cancel or change those.
They also very importantly check the cancellation time and date for those excursions in case you change your mind. So, there's one here that I booked and I'm not sure if I really want to do. And I can see that I have to have cancelled it with no penalty by the day after tomorrow by 6:00 PM, for example. So, know about those.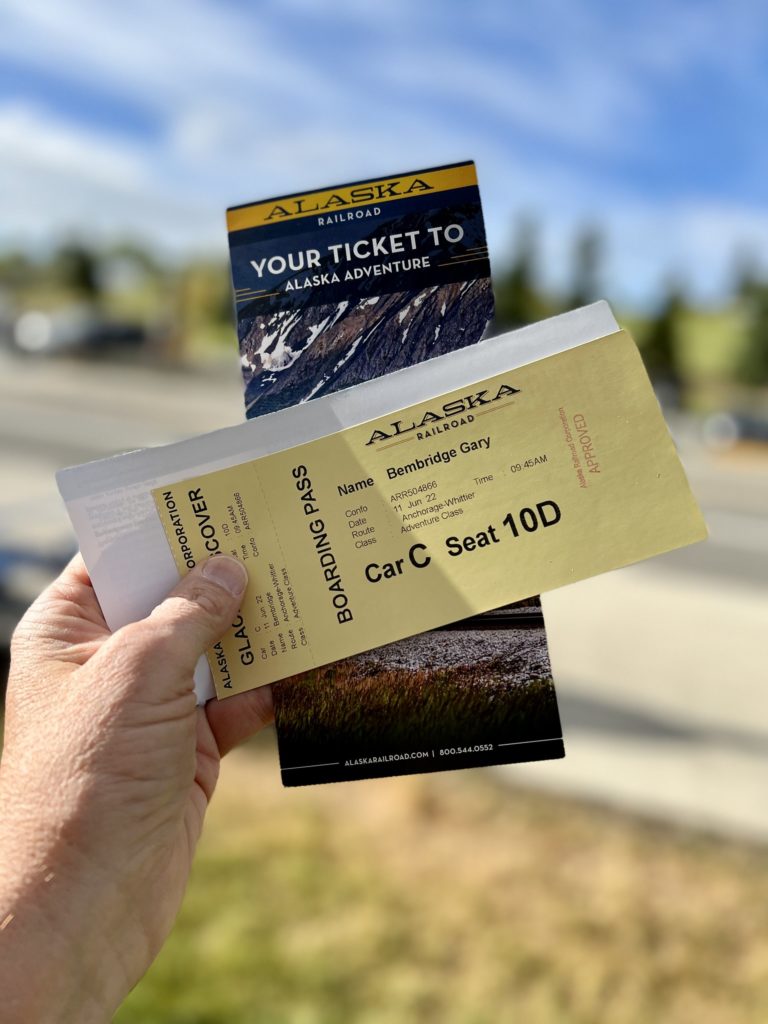 Cruise Itinerary 
Another thing I normally find in the daily programme, which is really helpful is it lists your itinerary, obviously. So, you can check on the time you arrive and leave. But also really importantly, it tells you when the different gala nights or formal nights are. And that may make you change some of your plans. So, for example, I plan to do specialty dining on a different night. I see its formal night, I quite like to go to specialty dining on formal night. So, I'm going to change that booking. So that's a really useful little thing in the daily program.
Drinks Checks
Another thing I like to check is the mini bar. Now it's worth seeing what is included and not included before you touch anything.
I have a drinks package, which is part of the Princess Plus. However, it doesn't cover drinks in the mini bar.
It's really important to understand what is and isn't included if you have a drinks package, or what's included with your cabin grade. My mini bar that's completely empty, but I could choose to have it stocked. And there's a list of what it would cost to have it stocked here.
Again, that's something you can check with your cabin steward, again, ask things like what's included the mini bar and what else in the room do you have to pay for?
Freebie Checks
What, within your cabin, can you use and keep at no cost?
Many people learned the hard way, for example, on Virgin Voyages, everyone got very excited because they found these little packs of sex aid toys. There's another pack of sleep aids. Many people used them and suddenly discovered they were getting charges of $30 or $40 on their accounts because they weren't free – everyone ended up paying for those.
In this cabin, there is pretty much no extra stuff. So, there's no umbrellas, there's no tote bag or other stuff lying around.
On my last cruise, there were many items which were left around the cabin because I had been upgraded to a suite. But if I'd taken any of those items home, there would have been big charges. The bath robes would've cost around $60, the umbrella was $25 and so on.
Air Conditioning Checks
I take a look at the air conditioning virtually straight away, both to see if it's working well and also what the sort of the noise is like. If you enter your cabin and find the air-con is down really low, but the room is hot, it probably means that it's not working well. I have had situations where I've entered and it doesn't really work at all and is noisy. I've mentioned to the cabin steward and they've sorted it out. A lot of people just kind of grin and bear it, but don't.
I have been upgraded because of the air conditioning once. I was on a Princess cruise, not this one, and there was rattling in the air conditioning unit. They sent an engineer, but he just couldn't fix it because it was a unit that needed to be replaced and they couldn't get it in another port on the cruise. So, they moved me to a better cabin. That shows the importance of checking the detail.
Storage & Packing Checks
Once that's all done, it's time to unpack, once your case has arrived. One of the things I actually like to do is understand where the storage is. Many cabins have all sorts of hidden storage. This cabin actually doesn't have that much, but often you might find stuff high up. Normally, underneath the bed, is your suitcase haven – make use of it. That means you don't have a stuffing up in the cupboards or somewhere in the room. But trying to find little secret bits of storage is something that's quite fun and you'll often find quite a lot of it.
Many cruise lines don't give you many coat hangers. So, if there aren't enough, just ask your cabin steward. I know a lot of people who pack and bring their own coat hangers.
The safe – check that it is working. If not, get it reset. Often the batteries can be low and again, people haven't bothered.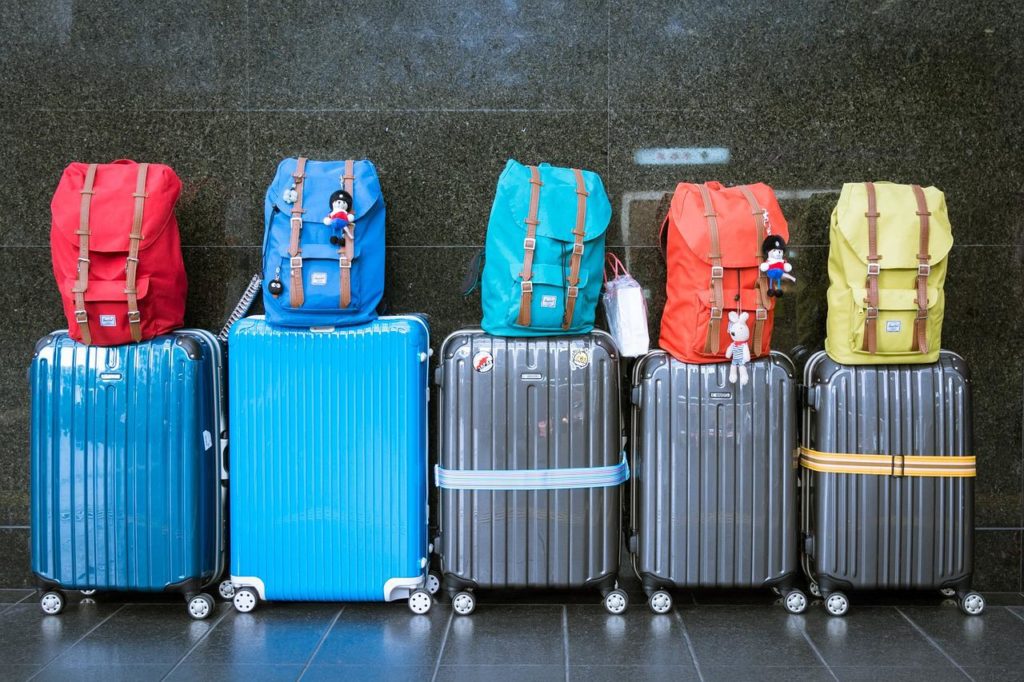 Pay Good Money, Expect the Best
My philosophy is, I've paid good money to be in a cabin, so it needs to be right. Doing these checks early in your cruise could make a really big difference. Upgrades, improvements, changes, perks, make sure it happens.
If you want to know how to get a good cabin every single time, watch this video where I talk about how to get the best cabins and avoid the worst cabins, no matter what grade you're in. Starting with the one single tip that guarantees you will get a good cabin. That's works for me every time. Don't forget your cruise cabin checks, they can make a huge difference.
View more of my cruising tips.
SUPPORT TIPS FOR TRAVELLERS
FOLLOW ME ON SOCIAL MEDIA
——————————————-