How to enjoy a stress-free Embarkation Day
Embarkation Day
After a particularly bad embarkation day on a cruise a while ago, I decided it was time to think about how to make all future embarkation days successful and stress-free.
I spoke to a bunch of experienced and smart cruisers to check my approach was right, tested it out on a series of recent cruises and I am sure now I have come up with THE definitive way on how you can make a massive difference to your embarkation day, setting you up for an incredible cruise.
Before Embarkation
As I thought things through, I realised that the reason embarkation day did not go well had all been created by me.
It's all about preparation. It's not sexy. It doesn't sound fun, but it absolutely makes all the difference.
There are seven key things I do before embarkation day that make for a successful day.
Arrive early
First, when booking a cruise, I schedule and budget to arrive at least the day before, maybe earlier if travelling on a  long haul flight.
This has paid off frequently. For example, on my recent Oceania Panama Canal cruise there was a storm passing through Europe and my flight was cancelled with just 10 hours to go before take off. As I had planned to get there early, there was enough time to find new flights and routings that would still get me there the day before embarkation.
Check-in
Second, and this is even more important post shutdown, is I book as early a time to check in as possible.
Before the whole Covid shutdown, most smart cruisers just got to the port as early as they could, as the check in and boarding was first-come first-served. Things have changed.
Now, you either book a time to check-in, or you are allocated at a time if you don't. Lines usually turn you away if you arrive before your allocated time
As soon as the system allows you, book your time. I've been able to get a check in time and be on board as early as 11 o'clock in the morning, giving me lots of time to max out embarkation day.
Cruise app
Thirdly, I download the cruise line app at home while I have good Wi-Fi. These have become fundamental to the cruise. Often, I must use the app to check in and complete the pre-boarding health checks on there.
Documents 
Fourth, and this is also more important today, is well before embarkation day I check exactly what I'm going to need to have to check in. And I have digital and paper copies of all the documents.
The mistake I made a couple of cruises ago is that I had all of the documents I needed. In this case, proof of vaccine, test results, Country Passenger Locator Forms, and check-in QR code. I had them all digitally, but the cruise terminal Wi-Fi was rubbish and they were hard to retrieve.
So, now I have paper copies, but I also put all of those digital files in a folder that works offline. I use Dropbox and set to make available offline, but you can use Google or the file section on your phone.
Pre-book
Fifth, I pre-book everything I can. Drinks, Wi-Fi, speciality dining, excursions, the spa and so on. They're normally cheaper booking them in advance. I usually get exactly what I want and it frees up time on the day to do some other important things, as I will discuss.
Packing
Six, when it comes to packing, there's a couple of preparations I find makes embarkation day much easier and less stressful.
I pack a carry-on bag and deciding what goes in here I ask, "what do I absolutely need, or would hate to lose, if I don't get my main bag?".
For me, it's medication, passport, credit cards and money, cameras, phone, and chargers for those. I could wing the rest of the cruise with those, as I can always buy clothes, toiletries and so on. I use that same rule when flying to the ship.
The other packing rule to make embarkation day smooth is I make sure that I'm not including in my bags, anything that I'm not allowed to.
I've a whole video around what you can't bring on board a cruise ship. But, where I see most people fall foul is they pack extension cords, which most lines do not allow, and pack more alcohol than they are allowed to.
If prohibited items get picked up when your luggage is screened, you're going to be called to security, and it's going to disrupt your embarkation day.
With this preparation in place getting on board is now smooth and stress-free. Once on board is where I see so many people slip up. So, what should you do once on board?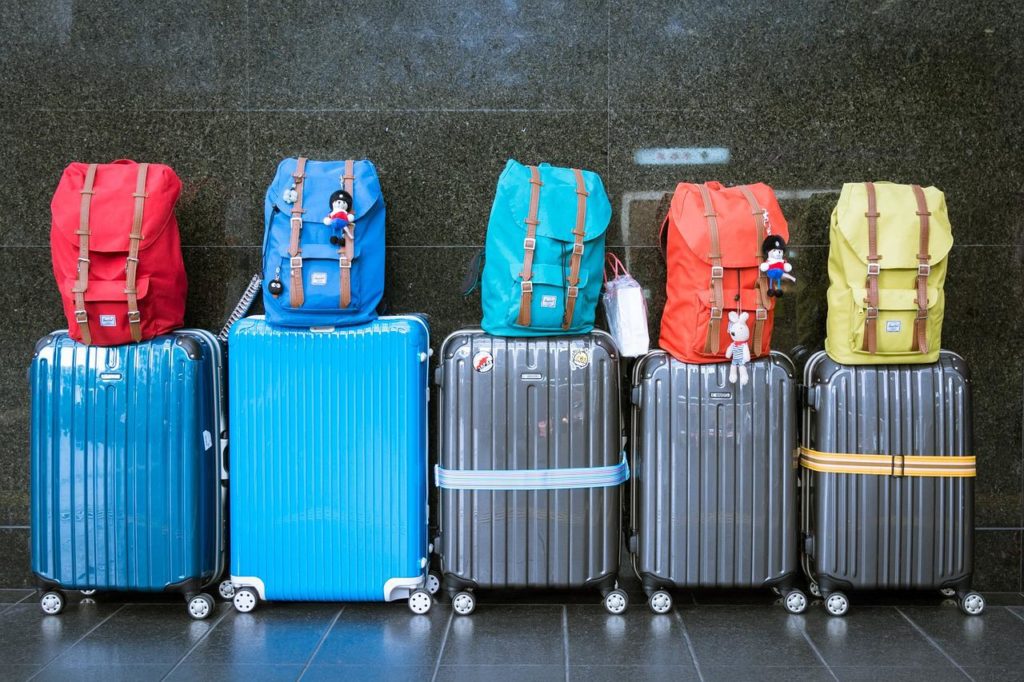 Once On Board
Early on in my cruising life I would rush around the ship with great excitement, until I discovered I was missing out on putting things in place and setting the rest of my cruise up perfectly.
Cabin
First, I go to my cabin to check everything, and do a few key tasks.
If I've booked a guaranteed cabin, I check I am okay with the location? If I've got a balcony, I check outside, and see if there's anything likely to trouble me like an obstructed view, or potentially noisy areas?
Are the beds in the right layout? Does everything work? I check the lights, the safe and the air-conditioning.
Is the cabin set up for my quirks? For me, I check the pillows because, I like feather pillows, and what's in the mini bar if that's included. I only drink alcohol-free, caffeine-free and no sugar drinks.
So, I know what I'm going to ask to be adjusted, fixed, or changed when I see the cabin steward, or with Guest Services.
Meet your Cabin Steward
The next key thing is to meet my cabin steward and ask them to correct any of those things before they get busy and swamped with all their other guests.
If I am unhappy with the cabin, it also means I can get to Guest Services early before the inevitable embarkation day lines.
I put all my valuables in the safe now. And I also take photos – and video clips – of the cabin while it's at its neatest and tidiest.
I check the daily programme to see what restaurants are open for lunch. I avoid the buffet for embarkation lunch, both because it's always the busiest and because I can get some other things that are essential to do on this day done in either the Main Dining Room or one of the speciality restaurants, as I will explain.
Finally, before leaving the cabin, I watch the E- Muster video and then go to my Muster station. Very few lines now do the old-fashioned group Muster Drill. So, I get all this over and done with.
Lunch
From there it's to the restaurant. Over lunch there are some important things I get out the way.
I usually go for lunch in main dining room as if on fixed dining I can check my allocated table and if unhappy with it can early on ask the Maître d' to change while they still have flexibility
Also, if you have any dietary issues or concerns, you can then talk to them about these such as vegan, vegetarian, gluten-free and they can assist and make plans to address these.
While at lunch, I put my phone into airplane mode to avoid huge roaming costs if the phone connects to the ship satellite phone service. And I set the time zone manually, so I can adjust myself as we change times and keep my phone on official ship time.
I then log onto the ship Wi-Fi and open the app so I can access things like the daily program and to complete any dining, excursions, or spa bookings I did not do before.
Another reason for going to the Main dining room is if you have not booked speciality or anytime dining, want to change plans and the App does not allow that, here are usually able to do all your restaurant bookings here, or there will be a desk outside or close by set up to do that.
One of my big tips for embarkation day is I book a specialty restaurant for this first night. Because, it's normally much cheaper. And they are much quieter.
Kids
After lunch, if you've got kids, now is the time to register them at the Kids' Club. If you want to book extra services, if they're available, like babysitting, you should do it now while there's lots of bookings still open. This can sometimes be done pre-cruise and if it's an option, do it!
Ship Tour
Now with all that out the way, I explore the ship.
I recommend using the map in the cruise card holder, on the App or one of the tours run by the ship. So, there is some structure, and importantly, you don't miss the hidden and hard-to-find spots.
I've been on a couple of cruises like, Celebrities Silhouette where, I didn't get to the amazing Sky Lounge because I hadn't used the map properly, until halfway through the cruise.
On Virgin Voyages Scarlett Lady I totally missed some tucked away lounges and quiet deck spaces by not being systematic in my touring.
I also ensure that I go look at things that I may want to sign up for, like the Retreat or Sanctuary area., which have a fee to use. They are open on embarkation day to explore but after that free access is closed so you don't really know what they are like and if worth it.
I also take photos of the ship now as it's usually still quiet.
As I'm touring the ship, I keep an eye out for embarkation day deals and offers.
The area I focus on is the Spa. They usually have a raffle draw on embarkation day with free treatments. You must be there for the draw, so check what time you need to be back. Twice now I have won that draw and had a free massage and treatment.
It may sound a bit like a regimented approach to embarkation day once on board, but I have found it really sets things up well for the cruise. But what to do to make the day great once you set sail?
Embarkation Night
Go to the sail away party. It's exciting and it makes me feel like the trip has really started. I get a sense of the other people on the cruise, I see the entertainment team for the first time, and I often meet people that will become friends or familiar faces on the cruise.
To make the most of my first evening, I go to a speciality restaurant and early. This allows me time to check out what venues are popular and buzzing. And it means I have time to go to the introduction show in the theatre. This will showcase what's on, and what to expect. I get a sense of what shows I may want to go too.
View more of my cruising tips.
SUPPORT TIPS FOR TRAVELLERS
FOLLOW ME ON SOCIAL MEDIA
——————————————-