The 11 Best Bucket List Cruises In The World? Here's What I Think!

The 11 Best Cruises I Think Everyone Should Do Before They Die
There are some surprises to come, like two of the biggest cruise regions and the port with the most famous sail in and sail out both not making the list.
I've now sailed on 100 cruises and this is my countdown of the 11 best sailings that I think you should beg, steal, borrow or simply just save up to do before you die.
#11 Alaska
It's the third most popular cruising region in the world, Alaska. The landscapes are dramatic, glaciers imposing and wildlife magnificent. And on my trips, I have seen it has a huge appeal for all ages so one for the list.
The highlights for me are the Hubbard Glacier where I saw carving of glaciers; in Skagway going on the White Pass and Yukon train; in Juneau going walking on glaciers, dog sleighing and the tramway up to the top of the mountain to see beautiful scenery; in Ketchikan going to the Great Alaskan Lumberjack Show.
If you do consider Alaska there is a huge choice because almost all cruise lines go there, but note the season is quite short running from April to October.
#10 Norwegian Fjords
I'm asked: "Which is better, Alaska or the Norwegian fjords?"
The latter only slightly pips Alaska. It's rugged with high mountains and beautiful fjords, and it is going to become much harder to go to because from 2025, Norway say they will only allow non-emission ships into two UNESCO World Heritage Fjords.
The highlights for me are visiting tiny towns deep within the Fjords like Skjolden, Eidfjord, and Nordfjordeid. Then bigger towns with gorgeous old buildings like Flam, Bergen, and Stavanger.
I love the wide range of things to do, like the train in Flam, RIBs, or boats deep into the fjords and hikes to places like Pilgrim Rock.
My key considerations? Like Alaska, it has a main short season, also April to October. If you want to see the Northern Lights, you must go far north and at the end of the season or even in winter. There's enormous amount of choice with most cruise lines going there. But do look at the local lines of Hurtigruten or Havila Voyages.
#9 Mekong River Cruise
Next for me is a Mekong River cruise though Vietnam and Cambodia. This cruise exceeded all my expectations.
Such a different culture to what I know and travelling on the river revealed how both the rural and urban people lived. I was exposed to fascinating but disturbing history about the Vietnam War and the Khmer Rouge in Cambodia, stunning temples, and three amazing cities – Ho Chi Minh City (Vietnam's biggest city), Phnom Penh (Cambodian capital with jaw-dropping Royal Compound) and Siem Reap (Gateway to Angkor Wat).
Angkor Wat, oh my goodness, this is worth going on the trip by itself. The most incredible sprawling, ancient complex. I also loved all the local crafts people doing brick making, silver work, silk weaving and the markets.
There are many well-known European river cruise lines there like Viking, CroisiEurope, and AmaWaterways. And watch out because like all river cruises at certain times of the year it suffers from water level disruptions.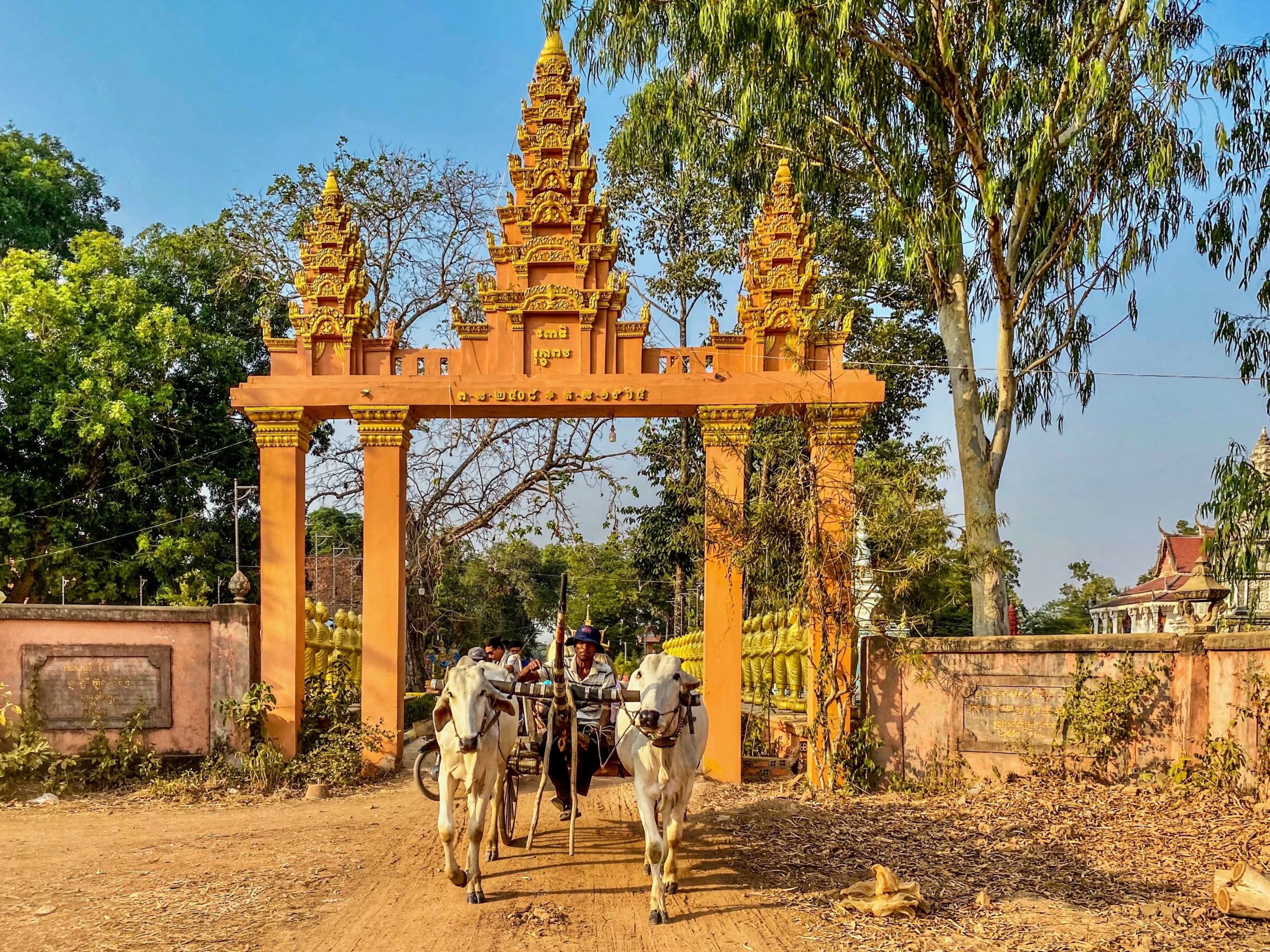 #8 Danube River Cruise
I've done various European River Cruises and the Danube is the one to do.
I love experiencing a range of countries, history, and cultures. A classic Danube cruise includes Germany, Austria, Slovakia, and Hungary.
For me, the key highlights are the beautiful European towns and cities. On my trips, this has usually included Passau or Nuremberg, Linz with excursions to the Czech Republic's Cesky Krumlov, Vienna, Bratislava, and magical Budapest.
Other highlights are going through the lochs and the changing local cuisine and entertainment on board.
The season is short, from April to October, but there are some Christmas market cruises. There is a huge choice of lines. I've been on Viking, AmaWaterways, Avalon and Emerald, but there's about another 15.
Water levels can be a big issue some years. On one cruise we could not sail past Vienna to Budapest because the water levels were too low.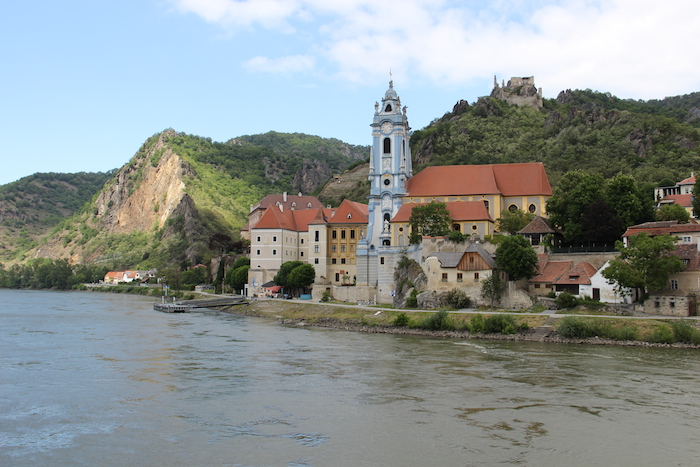 #7 Queen Mary 2 Transatlantic
Next is a Queen Mary 2 Transatlantic between Southampton and New York. I have done this 5 times now because it's the only true ocean liner sailing today. It's a truly unique experience, harking back to the glory days of crossing before aeroplanes, and no other line or ship replicates it.
The highlights for me are dressing up and the balls, although dressing up is much less of a thing than it used to be, incredible enrichment lecturers, often with famous authors, politicians or actors, afternoon tea which is a big ceremony, the opportunity to unwind and sailing to New York.
I prefer going from Southampton to New York, as you have 25-hour days for five days, and bear in mind there are three classes on board, Britannia, Princess Grill and Queens Grill, and the restaurant you eat in depends on which you are in. However, probably about 90% of the ship is open to everybody. It's not class-based other than the restaurants.
You can also, by the way, take your dog or cat, although that is very expensive.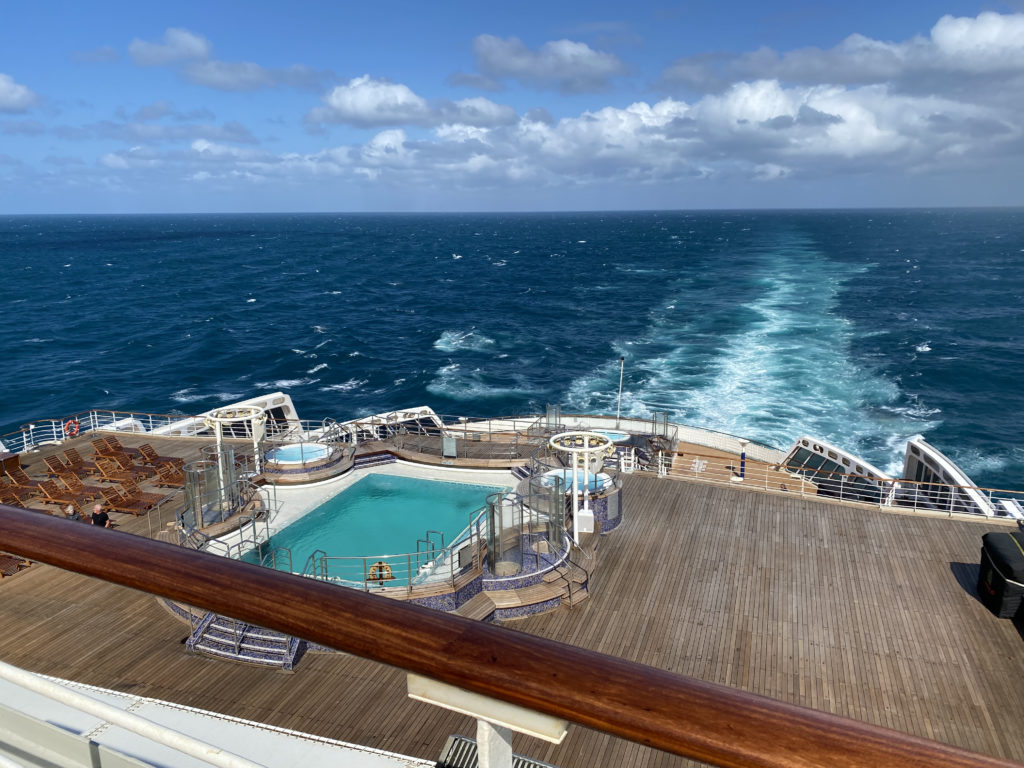 #6 Japan
Cruising, I found, is a great and easy way to see this historic and gracious country where English and foreign tourism in many areas is not as developed. Japan culturally and historically was an even bigger revelation than I expected.
For me, the key highlights, because I like history, were Hiroshima and Nagasaki and seeing and hearing impact of the Second World War nuclear bombs, seeing Mount Fuji, but biggest was going to Osaka, which is an interesting place, but was the gateway into Kyoto and magnificent temples like the Golden Temple.
I find doing a dedicated round-Japan cruise is best pout of Tokyo, and several lines do it like Regent Seven Seas, Holland America, Cunard, and Oceania. Although most of the lines tend to go in the autumn to spring season, with April-May time for the spring blossoms being popular.
#5 Iceland
Iceland takes the next spot. I've cruised Iceland twice. It's wild, weird, and fascinating. It really is an island of fire and ice.
It's an expensive country to as a land trip, and going as a cruise is a great alterative, especially as the key sights are around coast and the interior is largely a lava desert.
The highlights for me are first the Golden Circle. This is out of Reykjavik and across one day, there is Gullfoss, the Golden Falls, Geysir geothermal area and Strokkur and Thingvellir National Park, where two tectonic plates are pulling apart.
The other is what's called the Jewels of the North, normally out of Akureyri. This includes Godafoss Waterfall, Namaskard bubbling mud pools, Lake Myvatn and Skutustadir craters and Dimmuborgir lava fields. Everyone likes Reykjavik and the Blue Lagoon, although I think that's overrated.
There's much less choice of cruise lines here, and July and August are the most popular months, but they are crazy busy. But worth it.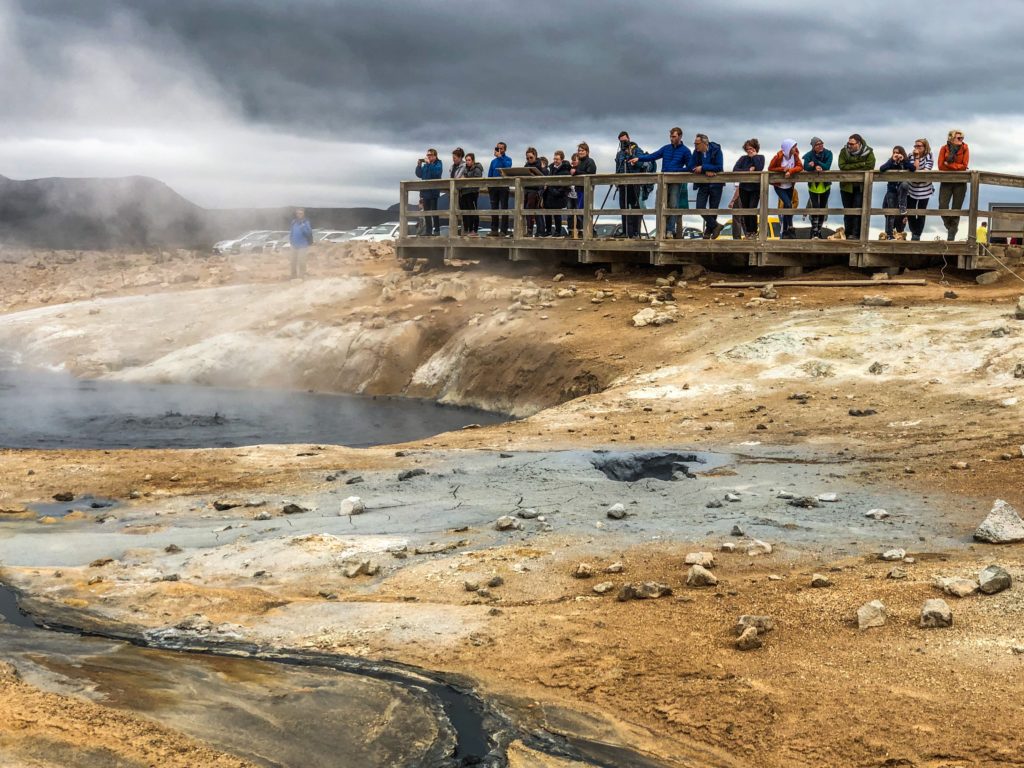 #4 Tahiti and French Polynesian Islands
Next for me is the Tahiti and French Polynesian Islands. It's possibly the most beautiful place of all these cruises. Mark, my partner, says it is the most beautiful place and best cruise he has been on.
Every island is more stunning than the next. The highlight is the island hopping and many of lines have private beaches or small islands. Most of the time it is about enjoying beaches, maybe going hiking, going out on the water, and cycling.
Bora Bora, of course, is a big highlight, but watch out because they have limited the size of ships that can go there.
In terms of cruise lines, Paul Gauguin and Aranui sail all year round there. Windstar home bases for a big part of the year, but many bigger lines pass through too.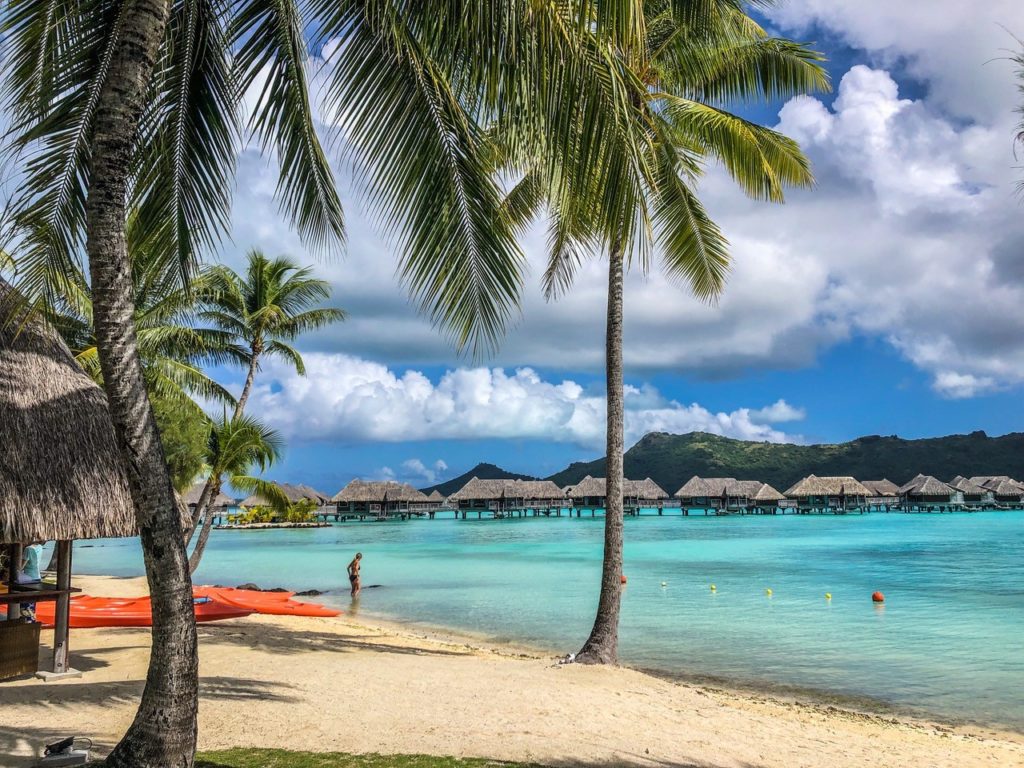 #3 Galapagos
The next is high on the list as it is so unique. The Galapagos has distinctive wildlife, mostly comfortable with humans as we've not been a big historic predator. It is a wild, volcanic based set of islands, not quite as dramatic as Iceland, but unusual.
The highlight for me was the wildlife: iguanas, Galapagos Sea Lions, birds like the Red-footed and Blue-footed Boobies, Frigate birds, Galapagos Penguins and of course Giant Tortoises. snorkelling was a highlight as I got to see sea lions, sharks, rays, and turtles.
But it is incredibly expensive to go there, and while I rate it highly, only go there if you're a big nature lover. It is a very long journey to get there – it took me 25 hours coming from Europe.
Only around 90 boats are allowed to operate, and most are small with around 50 or fewer guests. The biggest hold one hundred, like Silver Origin which I was on.
#2 Panama Canal
You may be surprised this next one is so high on my list. It is the Panama Canal.
It is the most remarkable man-made maritime structure that exists in my view. While the Suez Canal is impressive, the Panama Canal is phenomenal. It is an iconic trip every cruiser should do.
The original canal opened in 1914, and a new bigger canal opened alongside in 2016. To pass the 50 miles from one side of Panama to the other side, ships are raised up 85 feet (26 metres) in a series of lochs, sail through the man-made Gatun Lake, along the Culebra or Gaillard channel cut into the countryside and lowered back down to sea level by another series of locks. It takes a whole day to do it.
I have done the full transit all the way through, and a partial transit out of the Caribbean up to the Gatun Lake and back down.
There are many lines that do it when they reposition ships to and from the Caribbean and Alaska. Many world cruises will include it, and lines like Holland America and Celebrity run the partials. It is so memorable and special.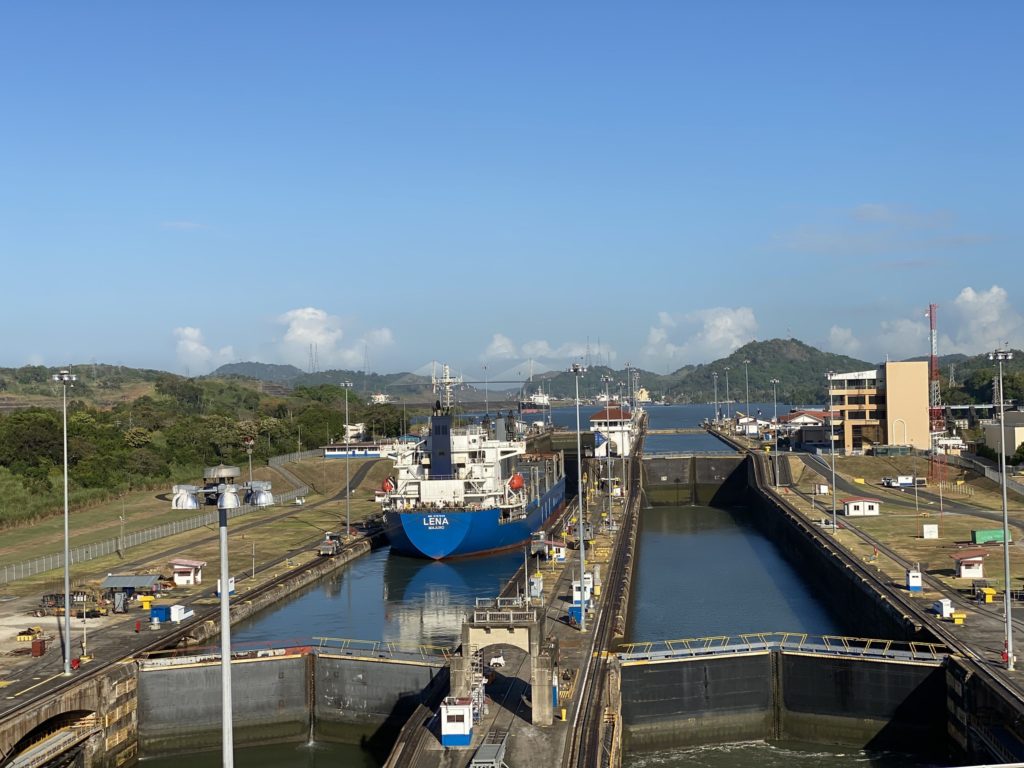 #1 Polar Region: Antarctica
The best cruises I have ever done, by far, is in the polar regions but specifically to Antarctica.
While seeing polar bears in the Arctic was incredible, Antarctica still wins. It's remote, it's special, and everyone talks about Antarctica changing them. It does. It is way better than anything I've ever imagined it to be.
The highlights for me were going to South Georgia, which has great history, but the scale of wildlife is incredible. For example, on Salisbury Plain I saw over 400,000 penguins, dozens of elephant seals, and more. Then the Antarctica Peninsula with ice, snow, icebergs, penguins, and whales.
It is crazily costly, even though it ranges from more affordable expedition lines to super luxury Seabourn, Silversea, and Viking. But whichever you do it is very expensive, but if you can ever find the money it will be an investment I believe.
Missing In Action
Why are the Caribbean and Mediterranean not in my list of top cruises? These are fantastic places to cruise, but they are not, for me, as much bucket list and life changing. They are places I love to go, and they can be great value vacations.
Also, the most amazing and surprisingly emotional place to sail in and out of is Sydney Harbour. Incredible for sure, but the others pipped it in the end for me.
SUPPORT TIPS FOR TRAVELLERS
FOLLOW ME ON SOCIAL MEDIA
——————————————-