Tips for Travellers Podcast – Travel and Cruising Inspiration, Advice and Tips Show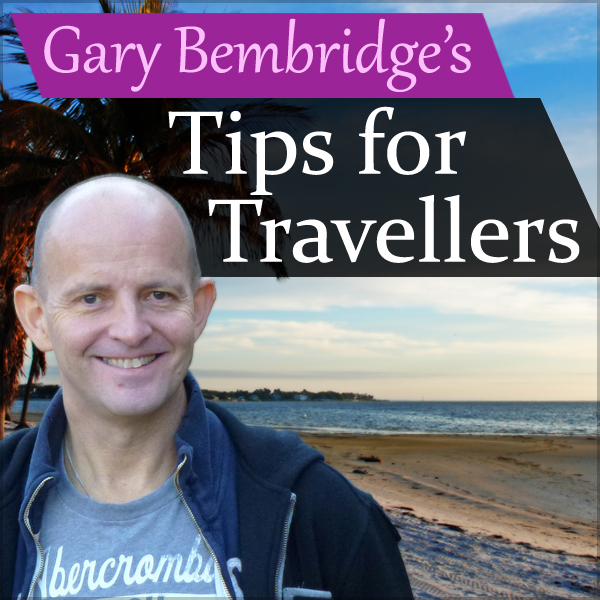 In 2005 I launched the Tips for Travellers Audio Show to share inspiration, advice and tips about travel and cruising. The show focuses on how to find and have luxurious travel experiences on both land and at sea and delivered as a downloadable podcast MP3 file.
There are well over one hundred episodes covering destinations, cruise reviews and interviews with specialists in different types of travel. The show is a Top Twenty Travel audio podcast on iTunes around the world with over 640,000 downloads to date.
It is free to listen and subscribe to the show which you can do on iTunes, Stitcher Radio, TuneIn radio or using the RSS Feed. You can also listen to the latest episode using the player below.
Reviews of the Tips for Travellers Audio Show
This is what listeners say about the show. these are interviews left on iTunes:
Brett Parry: "Gary presents a nonsense approach to his descriptions with great general knowledge and tips… I always check in with Gary's episodes for when he reviews particular destinations or offers a particular topic"
SteveInPhiladelphia: "We are going on a cruise next month and I found Gary's site. Listened to the ones on cruising Norway as well as Bergen and Geiranger. All three very informative. I'd recommend these. Well done Gary"
FootieAA: "The presenter does an excellent job of imparting a great deal of information with a catchy, British efficient style. No fluff and gets into what interests and he is an enthusiast which comes through"
ExcellentInfo: "Gary does an excellent job of providing a wide range of travel information. His commentary is especially valuable based on his business travel experience coupled with leisure travel…. He offers unique tips and observations not seen previously by me"
SorcereMickey626: "This is my favorite travel podcast hands down. I listen to many other shows, but this one is the best in my opinion. The host is very knowledgable about so many hotspots around the world. he gives good insights, but doesn't ruin it be telling every little detail. I'm especially intrigued by the more exotic locations outside the US. Norway, Greece, the Caribbean and so forth. This guy has got around. The English accent is cool, very James Bond like"