Top Four Tips For Choosing Your Perfect Cruise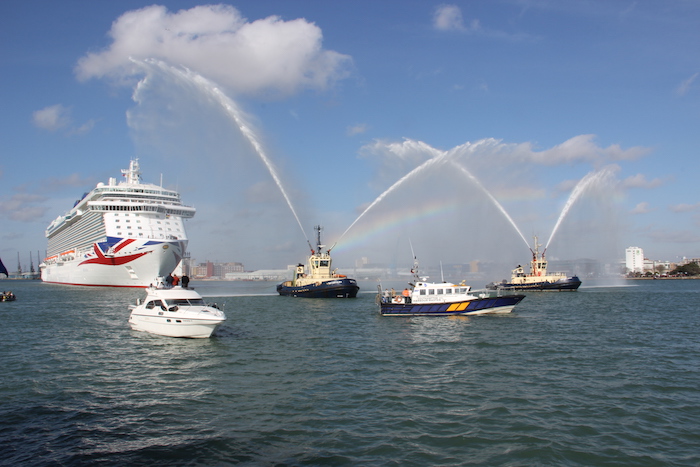 DK Eyewitness Travel, who sponsor many of my podcast episodes, asked me to write an article about cruising tips to coincide with the launch of their updated "DK Eyewitness Travel: Cruise Guide to Europe and the Mediterranean" for their newsletter. I thought I would share it with my readers too:
Top Four Tips For Choosing Your Perfect Cruise
The good news is that you have finally decided that it is time to try out cruising and embrace one of the fastest growing, and enjoyable, travel trends. The bad news is that it could be a total disaster of a vacation, and you may hate every minute of it – unless you take great care about deciding which one to do! The easy part was making the decision to venture out to sea; the hard part is ensuring that you make the perfect choice of which to do it so you get the right experience (and at the price) that suits you. This short guide of four tips should help you navigate towards that.
Here are my tips on how to find your perfect cruise:
Decide where in the world you want to go. Most cruise lines will travel there, and so settling on which region you want to see first is key. I recommend selecting somewhere that you want to get a sample and taster for. You will not spend enough time in the destination to fully immerse and experience the place, but a cruise will give a flavor for it. It could be, for example, somewhere like Europe that you are nervous of visiting because you are worried about dealing with the complexity of different languages, currencies and cultures if you travel there independently.
Draw up a list of what is important to you, and your family, in a vacation and resort before looking at any cruise line. For example: Are you looking for non-stop entertainment and activities or quiet cultural pursuits? Do you want a family-friendly or romantic kids-free environment? Is your passion to see off-the-beaten path places or focus on seeing major destinations and sights? Is your preference for luxury or value-for-money? Will you want to get dressed up for dinner every night, or do you prefer casual dress at all times? How do you feel about days at sea over being in ports every day? Will you be comfortable in an inside cabin with no windows or is a balcony important? Spend time thinking about your best vacations and what made them special and add these to the list.
Use a cruise expert agent to guide you on finding the right line, cabin and fare. I always recommend you use an agent and not go direct to the cruise company. Use their expertise and get them to take your list and match you with the right cruise. They will be able to identify which type of cruise, size of ship, line and cabin is right for you. Do not get distracted by the promotions and advertising you may see and make your choice based on price alone. Getting the mix right is essential. You can cruise to most destinations, especially the Caribbean and Mediterranean where there may be 20 or more different options.
Understand what the cost of your trip will be by time you get back home, and not just to get onto the ship. You must carefully understand what the fare does, and does not, include and budget for on-board expenditure. It differs by line a great deal and you could find that you will spend between 50% and 100% of your fare again on board due to add-on costs like crew gratuities, specialty dining, excursions, drinks, internet access, fees for activities and so on.
Once you have chosen your cruise do not stop your research. Be prepared and ready to get the most out of it once on board. There are great resources and community message boards on sites like CruiseCritic.com and Cruiseable.com to help prepare for the ship, while guide books like "DK Eyewitness Travel: Cruise Guide To Europe & The Mediterranean" help you plan to get the most our of your days on land.
Cruising as a vacation form is highly enjoyable, and addictive, if you choose the right cruise on the ideal cruise line for you. Using the four simple tips above should ensure you come to love your decision to go cruising.