What to Expect on a European River Cruise
Are you wondering if a European river cruise in Europe is something you should do? In this article and video I share 10 things that you should expect if you go on a European river cruise. It should include a lot of what you need to know to help make up your mind if river cruising in Europe is right for your next vacation.
And if you are still intrigued after reading the article and watching the video, you should download my free European River Cruising eBook which tells you much more about the experience, routes and lines.
10 Things to Expect on a European River Cruise Video
Watch the video on YouTube or here on the site:
The 10 things you need to know about European River Cruising
Never having to pay for anything on board. River cruises have all-inclusive fares that usually cover meals, drinks with meals, Wi-Fi, gratuities and excursions. You may have to pay for drinks at other times. Compared to ocean cruising, there will be few revenue- generating activities on the ship like photographs, casinos or shopping.
Not having to make many decisions. 

River cruises operate to a fairly regimented schedule across each day with no,

or few alternatives, or choices (e.g. Dining, excursions etc).
A relatively small ship with limited facilities and compact cabins. 

The destinations are more important than the ship. Unlike ocean cruise ships, 

river boats are not destinations in their own right as they have to be small to navigate along the river. There will not be multiple dining venues, bars, casinos or a medical centre.
To be eating good food, usually reflecting the specific region passing through. River cruise lines focus on their dining experience and you are likely to have high quality meals – often with many choices.
An intimate and social experience. The ship is small and there will be a maximum of 200 guests with a high crew-to-guest ratio. You should expect to interact with and get to know most of your fellow guests as you spend time with them on the excursions and share tables with them while dining.
Walking. Excursions will mostly be walking tours focused on history, culture and food. Every day you should expect to have at least two hours of exploring by foot. Many lines also run special cultural events such as an evening concert on land, an after-hours visit to a busy church like St Mark's Basilica in Venice or visit to a local family's home for lunch.
Surrounded by adults. Most guests will tend to be 50+ and travelling as couples, although there is usually a sizeable contingent of solo travellers. In peak school vacation times there will be some families, but river cruising is not really suited to children and so while the lines are looking to evolve and attract younger guests it remains predominantly adult.
Informal dress codes and atmosphere. The dress code is not formal or strict. Guests will mostly be wearing casual clothes for dinner and short-sleeve shorts and slacks, or jeans, will be common at dinner.
Docking in the heart of town, with many overnight stays. The ships usually dock close to the centre of a city, making it easy to step off and self-explore. It is also common to stay well into the evening or overnight allowing time to visit bars and other attractions in the evenings.
Fairly immersive and intensive experience of a region. On average a river cruise will only travel as far as a two-hour bus trip would take per day. They stop and explore places along the river in close proximity to each other and so are well suited to getting insight and a feel for a specific region.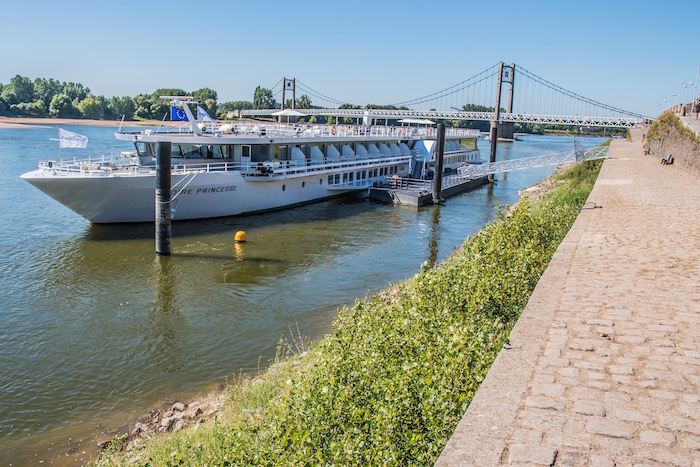 Still unsure? Then download my free European River Cruising eBook which tells you much more about the experience, routes and lines.

If you enjoyed this post: