9 Tips On Preparing To Cruise Again Post Shutdown
Here are my 9 tips on preparing to cruise again post the cruising shutdown.
I want to share with you the things that I'm doing – that I think everybody should be doing – if you're interested in cruising again, whether that's when the shutdown ends later in the year, next year, or even further away. These are things that you could be doing right now, using the extra time that you have during lockdown to start preparing to go cruising again.
1 When to cruise
One of the critical things to do is decide where you actually want to go cruising again. I think there are probably three groups of people that I'm seeing: one group of people who are basically holding on to their bookings – a little bit like me, I guess – and are waiting for the day that shutdown ends so they can head out cruising again; there's another group of people who will think that probably later in the year is more realistic; and then those people who want to wait to 2021 and beyond. I think it's important to decide when you want to go cruising, because that will also determine which of the eight things that I'm going to talk about next you'll do sooner rather than later.
One thing I suggest you do as you think about going cruising a little bit later is to think broadly about your wish list. For example, what are the destinations or regions that you want to visit because as we start going through these points, a lot of the choices that you make on your wish list are going to determine around when you can go cruising because either the season happens or it doesn't happen. For example, the Alaska season that normally runs May to October is being completely thrown out at the moment because its Canadian ports are closed to July and so may or may not start later in the season.
2 Travel advisories
The second absolutely critical thing to do is to make sure that you're well briefed and on top of what your particular government's travel restrictions are. So, for example, at the time of writing, in the United States they have what's called a stage four or category four CDC rating (Centre for Disease Control), which basically says no travel at all. If I take a look at the UK, which is where I am based, the government has updated the advisory to say no non-essential travel indefinitely. Now, clearly these things will chop and change, but make sure that you're on top of what your government is saying. At the moment, people from EU countries, UK and Ireland can't even fly into the US. So, you really need to understand what travel restrictions are in place, as that also determines whether your travel insurance will be valid, because if you travel to a place with restrictions, your travel insurance won't cover you.
We don't know at this point how long these are going to be place. My gut feeling is that it's going to last for quite a long time and even way past even when more domestic lockdowns and restrictions are ended.
3 Cruising timing
The third thing you need to do is stay on top of what regions and ports are opening, or not opening, and when they're opening. For example, at this point in time, Australia are closing all their ports until towards the end of June, Canada is closed until July and New Zealand is also closed to July. Ports in Europe are in lockdown with no open dates yet. So, you need to really keep on top of when regions and cruise lines are opening. How do you do that? Well, I have a couple of things that have worked pretty well to allow me to keep on top of the situation.
First of all, follow the cruise line that you are thinking of cruising with on Facebook, you can also follow them on other social media like Twitter. I find, generally speaking, that their Facebook pages are very active in terms of posting updates or advising when they're making certain decisions.
Another thing I would recommend on Facebook is to follow a couple of groups and pages that are great at collecting all the latest information. One of my favourite ones is a site called Cruise Industry News. It's where I've learned so much because they post multiple times a day and really keep you on top of everything that's happening. In fact, if you're only going to follow one thing on Facebook, that's the page I would recommend.
You can also follow CLIA, the Cruise Lines International Association – they have a global page as well as a CLIA European page. They do update but they're probably not as active in terms of providing ongoing information as Cruise Industry News would do. Another fantastic resource if you are into podcasts is Doug Parker's Cruise Radio News. Doug has run his podcast for many years – he has two key podcasts: the news one which is a short daily update every single day of the week with the latest news from the last 24 hours, then he has another podcast where he also talks about the news in more depth and does cruise line reviews.
The advantage these social media sites have over a YouTube channel is they are updating hour by hour as news comes out. Another great resource is Cruise Critic where they have a page that lists both ocean and river cruise lines alphabetically. They will tell you when the cruise lines are scheduled to open cruising again and they include details on what the current refund and cancellation policies are, and they constantly update that as things change.
4 Agent or direct
The next thing I would spend some time thinking about is whether you're going to do your future cruise bookings through a cruise travel agent or with a cruise line direct. I usually recommended using a cruise agent, particularly if you're new to cruise, because they can help curate your trip, talk you through the different options, make sure you get on the right cruise line on the right itinerary in the right cabin.
During the shutdown, a number of travellers contacted me saying they had challenges in some markets where agents in chain agencies were furloughed and service levels fell. They felt there were challenges in terms of getting updates, refunds and cruises changed. However, this will correct as things settle down, and I still recommend that you do not discount using an agent. If you not used one before, or looking for a change, look at using Independent cruise agents. They often work from home, are self-employed and are used to being flexible and adaptable. They offer a "one-stop' shop, match and get the deals, and provide personal and tailored advice through the fast changing times.
Longer term, there are lots of benefits of working with an agent, because they often get better deals and they can get you better cabins and are often able to throw in different things that you may want.
I've tended to mix and match: sometimes I've used agents and sometimes I've used the cruise line, and I've sometimes put together packages myself where I've booked the airline, hotels and cruises separately. The whole cancellation process became quite complicated because they then all had different cancellation policies and refund options so definitely spend some time thinking about moving forwards. Having one point of contact to handle everything will make things simpler.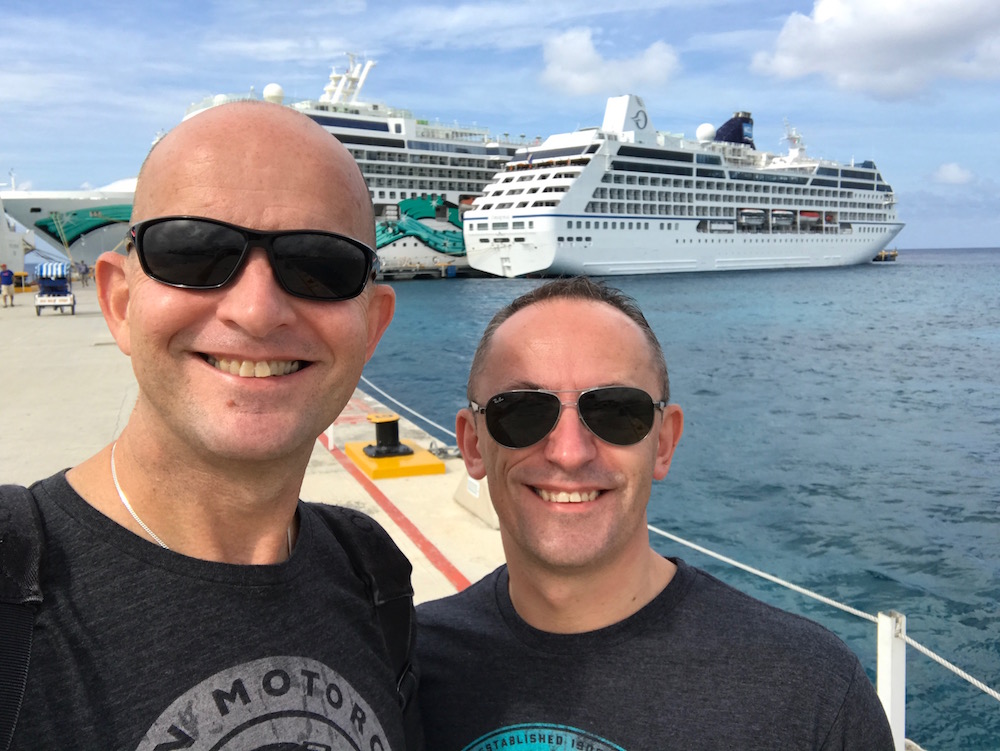 5 Deal notifications
The fifth thing I would do is get ready to take advantage of the great deals. So, sign up for all of the email newsletters for those cruise lines that you like, or you think you might want to cruise with. What we're starting to see is lots and lots of offers coming through. Even today, I got a whole bunch of offers, where they're basically offering pretty much all-inclusive fares for a normal fare. For example, I got an email from Holland America and they are offering your gratuities, your drinks, speciality dining, Wi-Fi… all sorts of things are going to be added onto your cruise, and deposits were 50% of what they were. They're really trying to get more people to commit to cruises. And you can book those right through into 2021 and 2022.
That's why I said even if you want to go cruising much later than in the short term, now is the time to look for deals. Also, it's important as many of them are bundling in their cruising with confidence guarantee where they're offering you so much more flexibility in terms of moving things around and not losing deposits.
6 Seniors
The next thing to think about, particularly if you're over 70 at the time of writing, is that a requirement was put in place to produce a medical certificate before you went on a cruise, and I don't think it's going to go away for a long time. Once cruising starts up again that may be relaxed, but I personally don't think that's going to happen for quite some time – at least until there's a vaccine, or some kind of procedure like that in place.
So, if you're a senior traveller, one of the things you do have to think about is just how far ahead you want to think about cruising. What's going to be key is your governments and regulatory authorities changing their rulings on when they're advising people over 70 to go travelling. That's very important because if you are over 70, you may struggle to get travel insurance to go cruising. There are some exceptions: if you're in the UK, you have some advantage because Saga, who focus on the 50+ traveller, bundle their insurance into their cruise fare. And I'll think it's going to be really interesting as we've seen more and more cruise lines bundling insurance in.
7 Travel insurance
That leads me on to my next point: travel insurance. One of the things I always recommend is to make sure that you have travel insurance before you go on a cruise. What you'll find is that both current and new policies will not cover anything to do with pandemics or anything related to what's going on now, or similar kind of breakouts, God forbid if they happen. But they're important for other things, for example if you have some kind of medical emergency on the ship, or if you need medical treatment, repatriation or evacuation, these costs are enormous, and travel insurance will still cover those. What I would actually suggest is to have an annual policy, because in the end it actually works out the same or cheaper versus trying to buy multiple policies. My policy was due to expire, and I've actually renewed for another year. It's also really important to check that your travel insurance includes cruise cover.
8 Closer to home
The next thing I would suggest you spend some time thinking about as you're planning cruises, particularly if you want to go cruising sooner rather than later, is to focus on cruising closer to home. What we saw in the whole run up to the shutdown is people who had gone on some very exotic, long distance cruises actually had some quite stressful times, either with quarantining, getting home or just being stranded really far from home.
One of the things I would therefore recommend is to focus close to home so you don't have to worry about the whole problem of long haul flights, because we don't know when they're going to start up and be flowing smoothly. We don't know what the itineraries are going to be, so try and focus local, I think you'll find it much less stressful in the short term, and probably much easier because you will know much more around what's going on in your own region or country.
9 Future cruise credit
Another key thing to spend some time focusing on as you think about going cruising again, if you have either moved cruises, or had cruises cancelled and you've taken the future cruise option is you need to understand how that's going to work, because each of the cruise lines has different ways of doing it. So, for example, I've had a Cunard cruise and a Virgin cruise cancelled, and with both of those I took the future cruise credit option. And neither of these send you any documentation, it's held on account, linked to your original booking reference, so when you want to use your future cruise credit, you have to contact them and book that way. With those future cruise credits, you can spread them across a number of different cruises, however on Royal Caribbean, for example, I've seen them issue certificates via email.
So, make sure that you really understand how it works when you've received future cruise credit if you've had a cruise cancelled. In many cases what is frustrating is that in a lot of cases, you're going to have to phone the call centre – which of course is crazy busy with cancellations – to try and book cruises to apply your future cruise credit.
I hope that has helped you. I have lots of videos of cruising tips if you're starting to think about going cruising again. So why don't you watch one of those right now?
Subscribe to Tips For Travellers YouTube Channel (click image):

Follow Tips For Travellers:
Subscribe to Blog via Email