Princess Cruises Pros and Cons
What are the pros and the cons of cruising with Princess Cruises?
Interested in going on a Princess Cruise? I'm on board one at the moment, so I thought it'd be a good time to share with you what I think are the pros and the cons of cruising with this cruise line.
Watch my Princess Cruises Pros and Cons Video
Watch on YouTube: https://youtu.be/TxR6NGUgsZ0
Let's start first of all with the pros.
Pros:
#1 Size of fleet and cruise options
I think one of the biggest pros of Princess Cruises is their size and the range of opportunities they give you, both in terms of size of cruise ship but also destinations. At the moment, they have 17 ships but have many more coming – in the next couple of years they are going to have over 20 ships. The ships are quite small, with just under 700 guests, up to what I'm on now (Sky Princess) which has an incredible three thousand six hundred and sixty guests.
They have a lot of options in terms of size of the ships and most importantly, pretty much anywhere in the world you want to go, you probably can do it on a Princess cruise!
One of the most important regions for them is Alaska. In 2019, they have been visiting Alaska for over 50 years. What's interesting about Princess is that they also own different lodges so you can also do land-based activities as part of a whole Princess cruise, with land and cruise combined vacations.
They even have specific train journeys which will take you off the ship and to the various parts of Alaska on a land-based trip.
They cruise everywhere – you will find them in the Caribbean, the Mediterranean, Australia, the South Pacific, Mexican Riviera, they go through the Panama Canal, Canada and New England and World Cruises.
You can do anything from a three or four-day cruise to up to over 100-day cruises on Princess.
So, there's a huge range in terms of ships and itineraries and pretty much anywhere in the world you want to go you're probably going to be able to go on a Princess cruise. That's a huge pro in my opinion.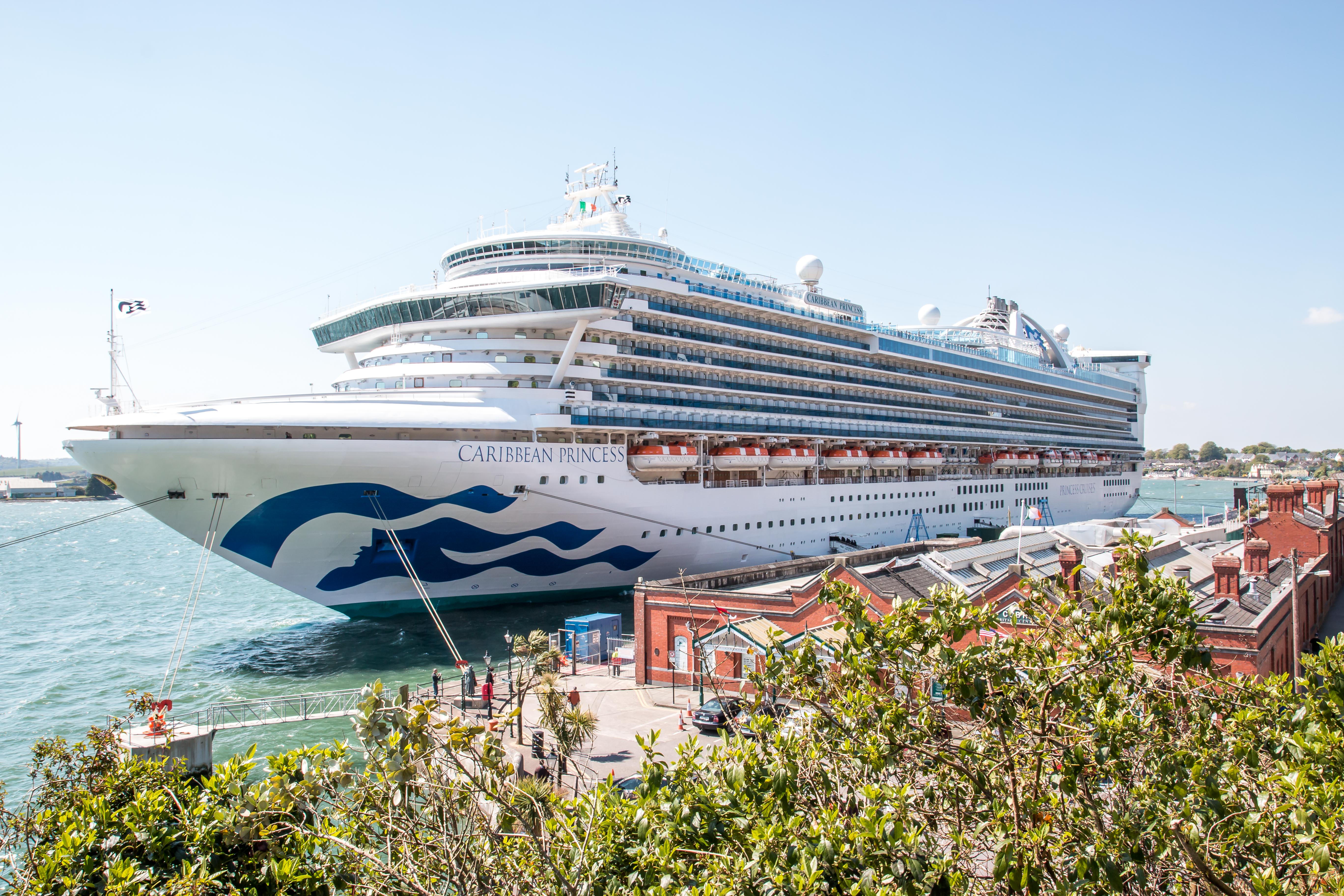 #2 Luxury travel at an affordable price
I think the second big Pro is the type of cruise Princess provides.
They offer a luxury type of travel, but at a more affordable price. They compete with lines like Celebrity and Holland America – they're at that sort of quality and range but very affordable.
You have a wide range to choose from, such as big palatial suites (available on Sky Princess). These are monstrous big two-bedroom Suites, and they have balcony suites (where I was staying). These are the main class of cabins. They also have ocean view cabins, they have inside cabins, as well as suites and mini suites.
#3 Luxury travel at an affordable price
Another big Pro about Princess is that they offer a traditional cruise experience, and they don't go for lots of gimmicks and some of the funky and unusual ways of cruising. They offer a pretty traditional cruising experience.
So, if you are the sort of person that likes a traditional cruising experience with the sort of activities you would expect (like production shows, quizzes, bingo) and facilities (like pools, fitness centre, casinos, spas, kids clubs and all the traditional things that you'd expect on a cruise ship), you'll have it. You're not going to find big resort ships with water parks and rock-climbing walls, go-karts, ice rinks and all that kind of resort stuff.
You'll find it runs a fairly traditional cruising program, so even down to dining where they still have the traditional early and late sittings, or you could also choose to have anytime dining. There are some nods to modern cruising trends, but overall, it's a pretty traditional experience. If that's the sort of cruise you like, and I think that's a big pro, there's not a lot of fancy bells and whistles around the Princess experience.
Part of that is a lot of their entertainment and activities are enrichment focused. They have partnerships on excursions with brands like the Discovery Channel and Animal Planet. They additionally have guest speakers on board with cooking classes and demonstrations, which I think is a big pro if you're looking for that.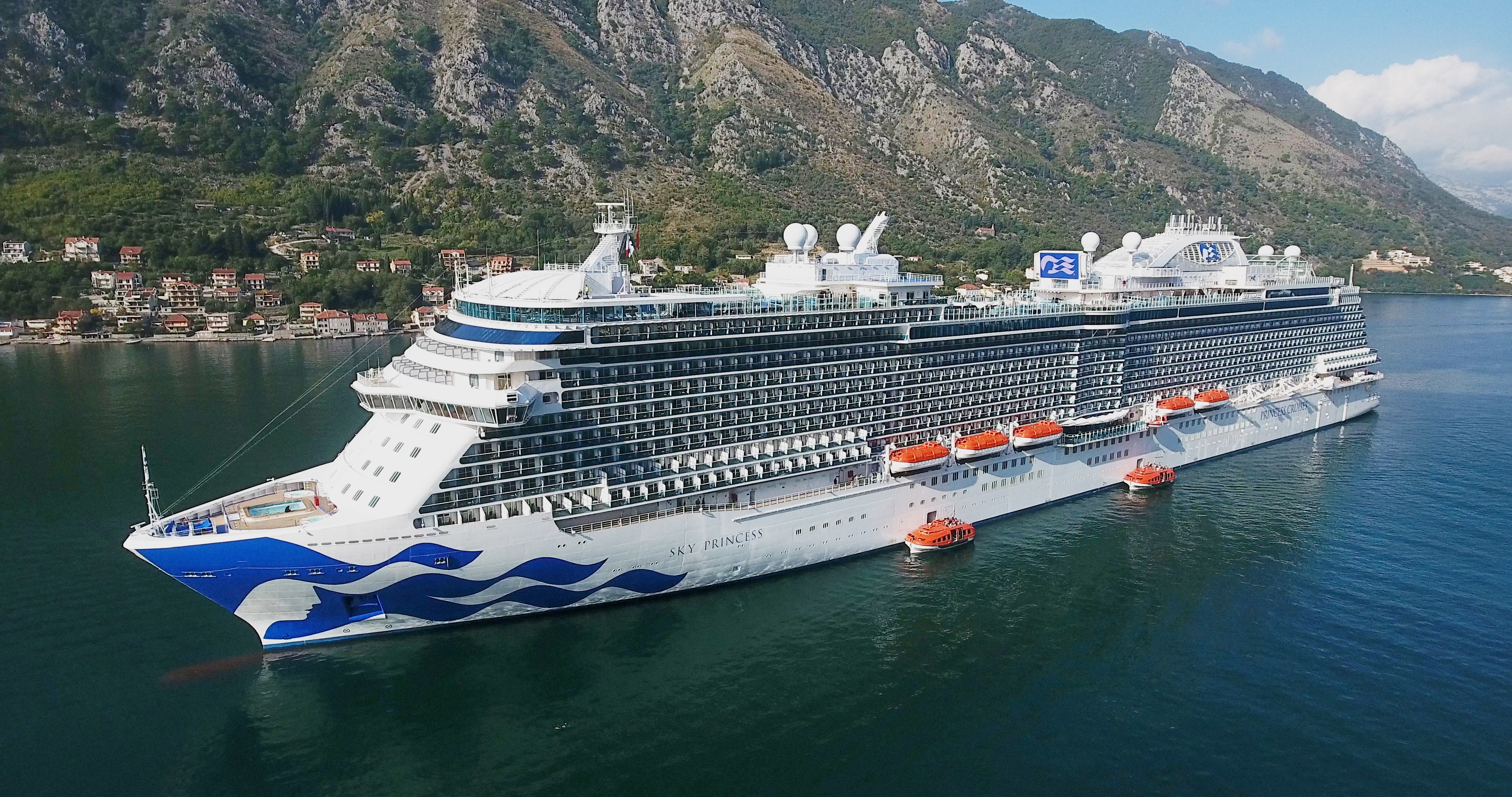 #4 Ocean Medallion App
Another really big pro of Princess Cruises is an innovation, and that's the Ocean Medallion device and the app.
Princess Cruises is the first cruise line to introduce this sort of device, which is wearable.
Their fleets are slowly being converted to work with it, and ships like the one I'm on now Sky Princess have been built with it integrated into the whole system.
It's designed to make the cruising experience more personalised and much smarter.
For example, the sort of things you can do with Ocean Medallion is it helps you check-in much faster. Then, because you've uploaded all your information like passport details and photograph, you either get sent the Ocean Medallion in advance or in some countries you have to pick it up when you check-in, but you get onto the ship really quickly.
The device also then becomes your cruise card, so it's the thing that you'll clock in and out of the ship on, using it to buy things with.
It also does a couple of unique things. For example, as you head towards your cabin, it recognises you and unlocks your cabin! You can also use it to do things like order drinks or buy things (wherever you are on the ship) and get it delivered to you.
As it is a smart device, the crew are able to track you down.
So, you can be sitting by the pool, and you can order a drink and they know where you are. It also means that over time, the crew get to know your preferences and can start to tailor service much more for you.
The Ocean Medallion also helps you unlock a whole lot of features, both on the app (which you can have on your smartphone) or on big interactive screens around the ship.
Here you can do things like look at the daily program and you can plan your activities, track your friends and family (you could find out where they are on the ship and can message them and arrange to meet them), and can also play various interactive games like bingo.
This smart device is really designed to make your cruising experience much more personalised because the crew can start to know your preferences, but also to simplify and speed up a lot of the activities around the ship.
I have a video about the whole Ocean Medallion process, but certainly that whole smart technology is making the whole cruising experience smoother, more personalised and easier. That's a pro point from me.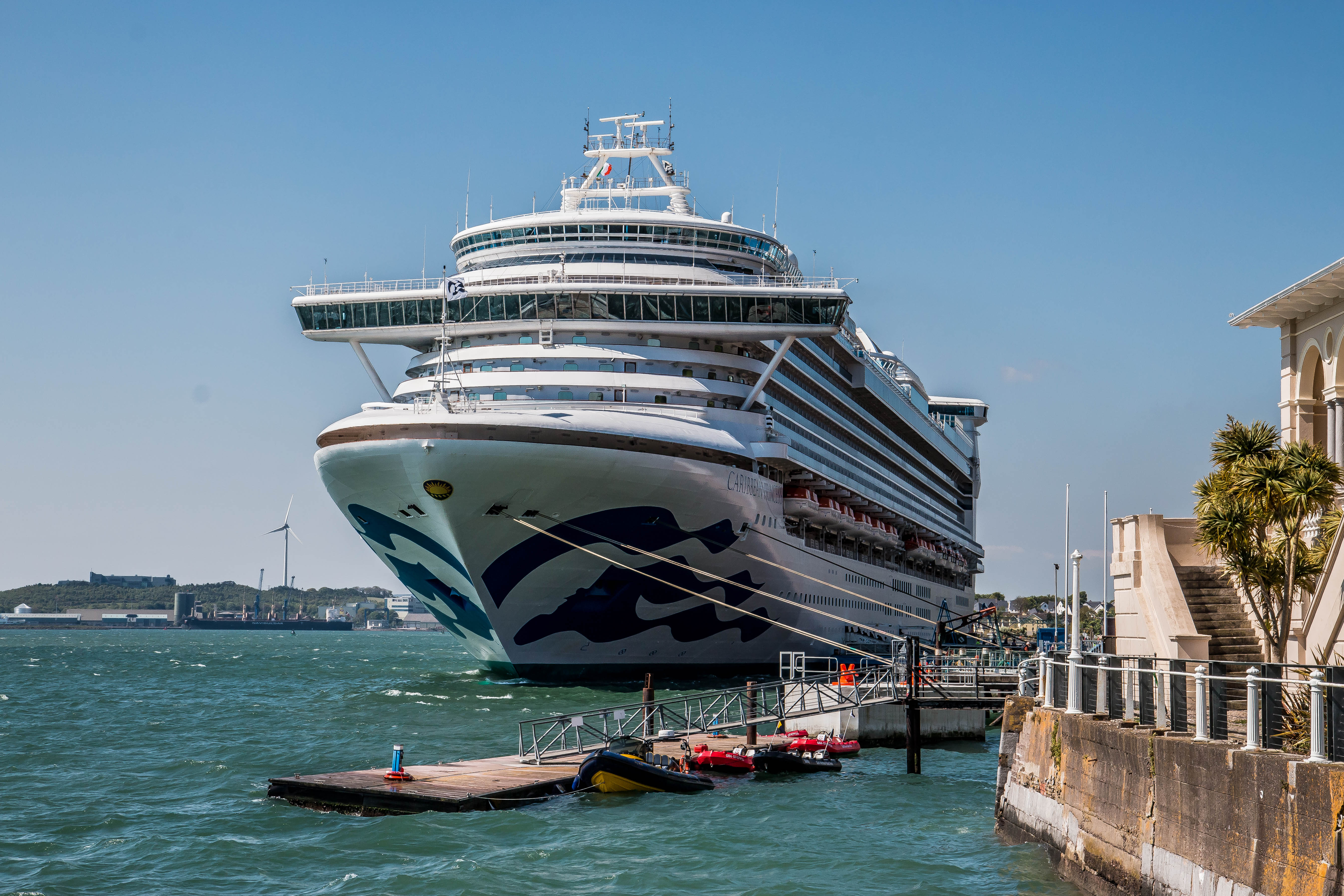 Cons:
So, what are the cons of cruising with Princess Cruises? Here are a few points that some people may view as a downside.
#1 Fares are not all-inclusive
The first one, and probably I think the biggest one, is that the fact that their fares are not all-inclusive.
When you book a Princess cruise you need to be aware of what the extra charges are.
Your fare includes obviously lots of dining options – casual dining options and formal dining options like the main dining rooms. On the ship I was on you have things like the Salty Dog Grill, Slices Pizza, Alfredo's Pizzeria, World's Fresh marketplace and an International Cafe.
There's lots of food included. All your entertainment is also included and access to pretty much all of the facilities are included, with one key exception which is The Sanctuary which is a quiet space where you do pay to have access.
So, what's not included?
Gratuities are charged extra and they're normally added on board, although you can, depending on when you're booking, prepay those in advance. (Gratuities at the time of writing were $16.50 per person per day in a suite, $15.50 per person in the mini suite in club class, $14.50 per person per day per guest in an interior ocean view or balcony staterooms).
You'll also have gratuities of 18% added to drinks you buy and things like the spa.
Excursions are not included and those obviously are extras and you decide how many of those you do.
Drinks are also not included. They do have various drinks packages though which will include both alcoholic drinks, non-alcoholic drinks, sodas and coffees. For example, they have a premier beverage package which is $59.99 per person per day, they have a premier coffee and soda package which is $19.99 per person per day, and a classic soda package which is $9.99 per person per day. There are also some dining options that are not included within the price which are a couple of speciality dining options.
These differ slightly based on the ship but, for example, I will give you examples on Sky Princess which I'm on when I'm writing this.
They have one of the Princess classics which is the Crown Grill which is a steakhouse, there's Sabatini's (which is a really nice Italian restaurant which is extra) and across many of the ships, they also have the Ocean Terrace seafood bar which is sushi, and the Bistro sur la Mer which is a seafood restaurant.
They also have a gelato shop where you do have to pay extra for as well.
So, of the downsides of the Princess cruise fare is once you're onboard, there are going to be quite a few extras like gratuities, drinks, specialised dining and excursions and the other big one of course is Wi-Fi.
They are introducing really fast Wi-Fi as they roll out the Ocean Medallion and they have Medallion Net (which is a really fast Wi-Fi), and at this current moment this is $9.90 per day. I must say it was really fast Wi-Fi and I was very impressed with the Wi-Fi.
So those are the main costs that you will be paying extra above your fare onboard Princess.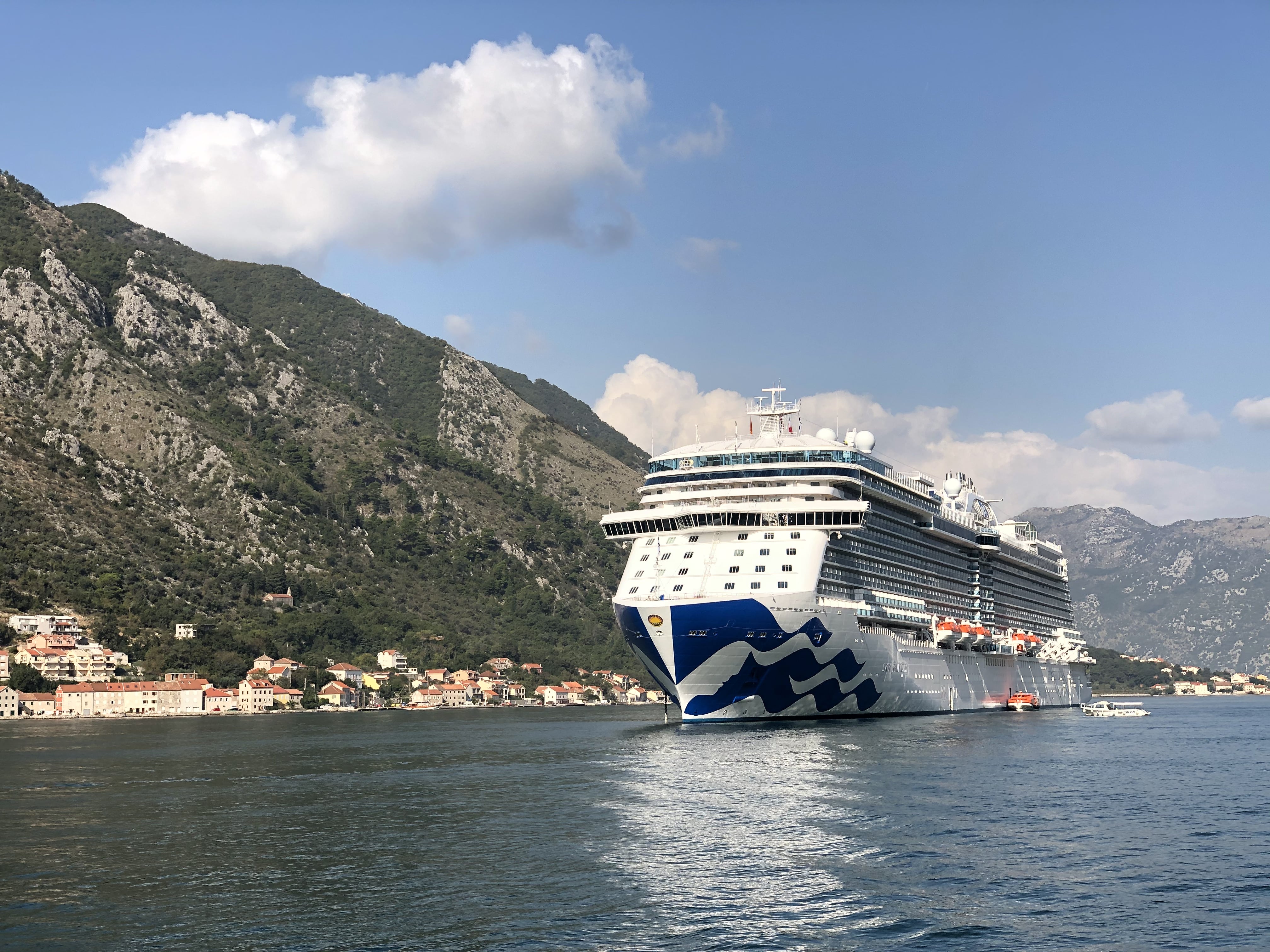 #2 Aimed towards couples and a more mature crowd
The next main con is that Princess probably really caters more for couples.
It is a slightly more mature crowd and as mentioned earlier, it's for people who like a traditional cruising experience. It is a more mature couples experience.
I'm not saying that it doesn't have families onboard (you'll get quite a few families on board and many multi-generational families on board during the summer and Christmas holiday season period) but the overall experience, the entertainment, the food and the excursions I think are really very much for that sort of older couples crowd.
There are probably other lines that cater even better for families then Princess Cruises do.
It really is very much a mature couples experience.
Another downside of Princess Cruises is if you're a solo traveller, Princess Cruises doesn't really cater for you.
There are no solo cabins on-board their ships, and they don't (unlike some lines) offer lots of solo discounts. You're likely to find you going to be paying up to 100 percent surcharge if you are going on a Princess cruise! So certainly, as a solo traveller, Princess cruises is probably a downside because there's not a lot of flex in terms of finding a good fare through a solo cabin or deals. However, they do cater for solo travellers on board, as they'll have things like solo traveller meet-ups.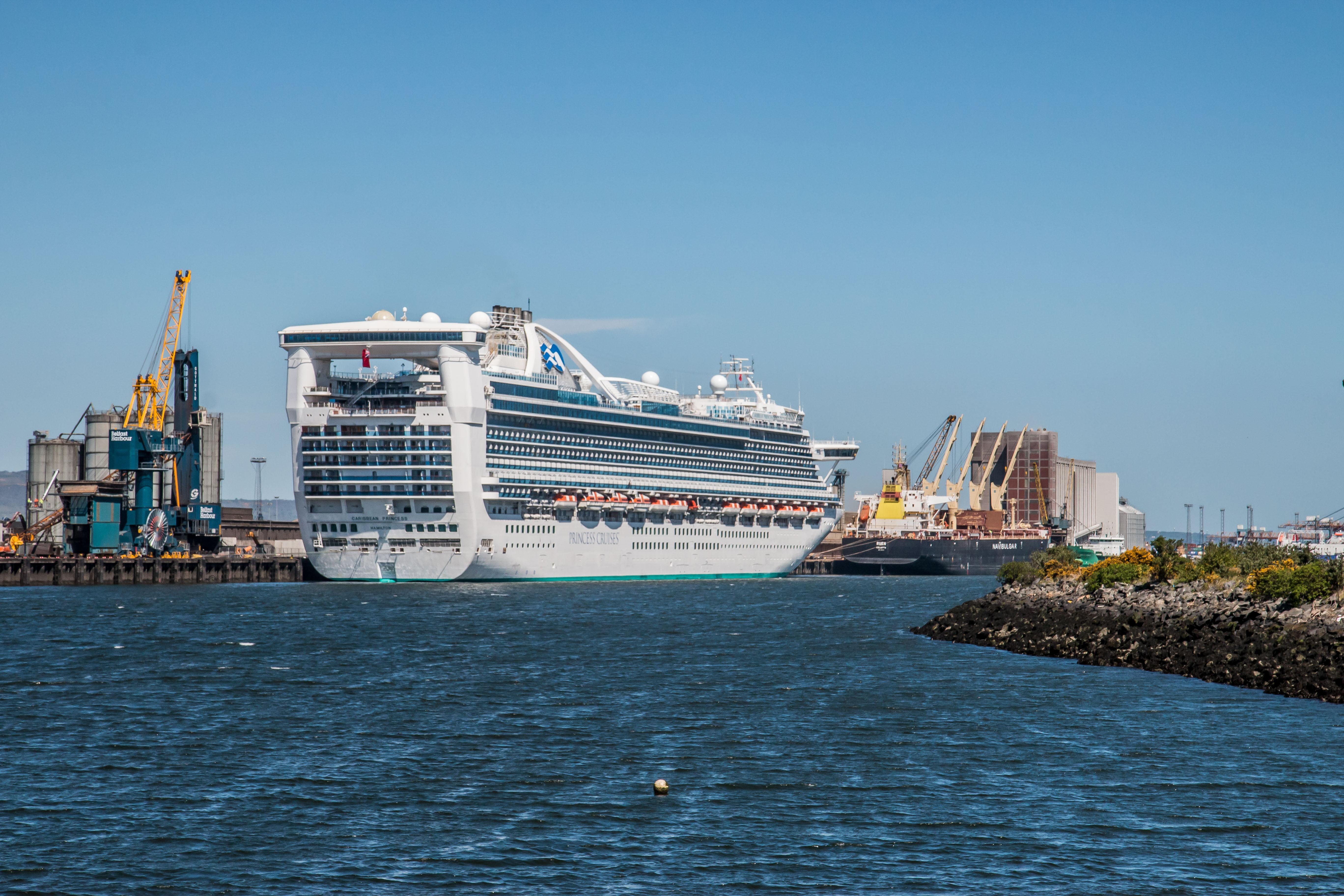 #3 Dress code
The last con of Princess Cruises is for those people who have an issue with dressing up. As Princess Cruises are fairly traditional, they do have a dress code.
Most of the nights are 'smart casual', so they describe it are the sort of things you'd wear out for an evening in a restaurant. They do ask men for example to wear slacks not jeans, although you probably can get away with dark smart jeans in practice.
I certainly saw that a lot across the cruises that I've been on on smart casual evenings. They do expect men to wear things like collared shirts or long-sleeve shirts and ladies the sort of equivalent. They also have formal nights where you'll find everything from tuxedos through to suit and tie and that is the expectation.
You'll normally find there's a formal night roughly once every five days, so if you're on a cruise of five to seven days you'll have at least one formal night and there is an expectation and requirement that you stick to the dress code.
So, if you're the sort of person that hates dressing up and you want to be able to wear jeans or shorts, then definitely Princess Cruises is not the right cruise line for you.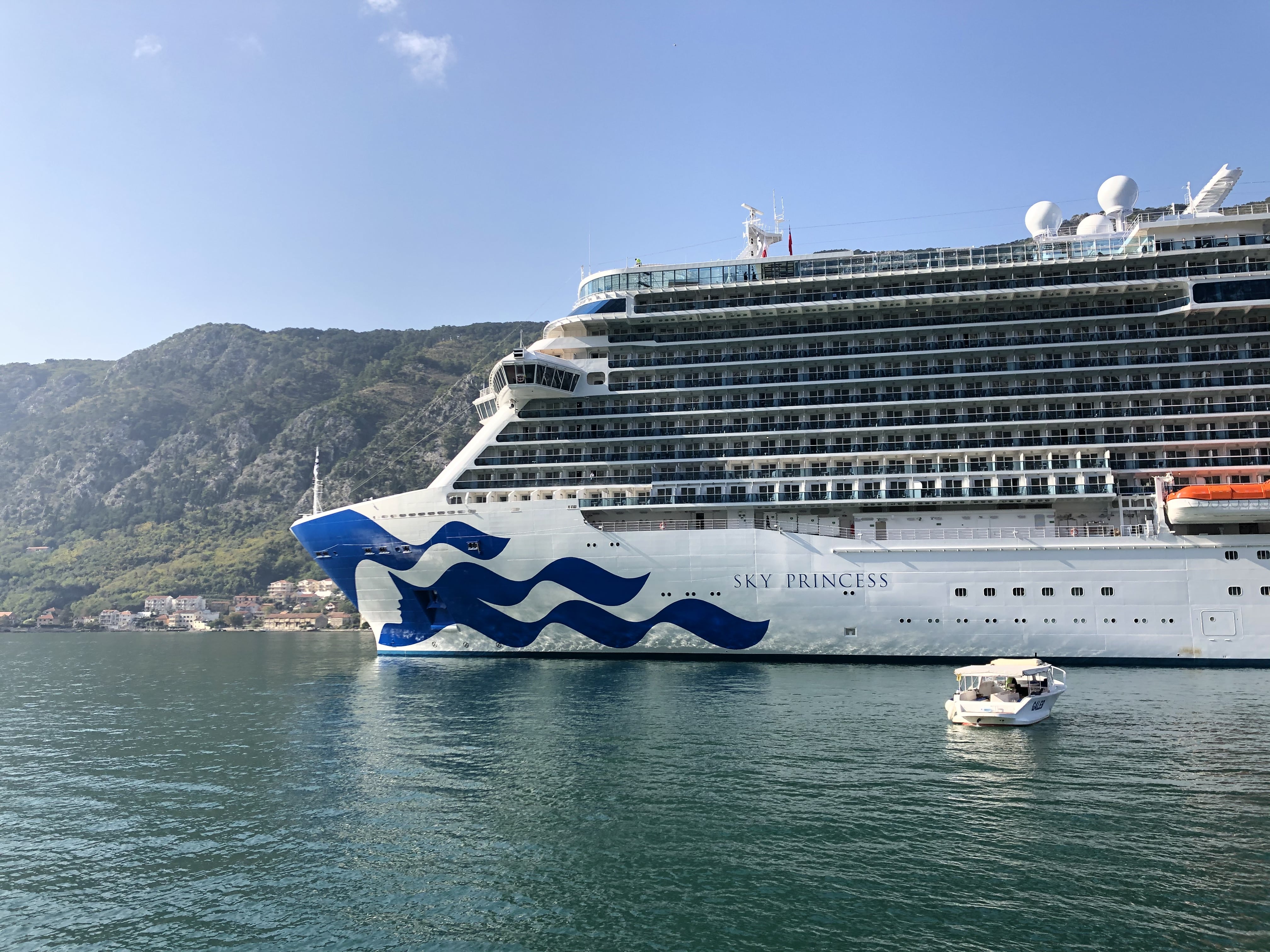 So, it really depends on what you're looking for – Princess cruises has both pros and cons.
Follow Tips For Travellers:
Subscribe to Blog via Email