How To Cruise For Less Money
How To Cruise For Less Money
I want to share with you ten ways that you could cruise for between $50 to $100 per day, sometimes even less, which means you can go cruising much more often.
Let's look at how you can cruise for less money.
1 Aggregator sites
The easiest way to cruise for less money is to follow a number of aggregator sites. These are sites that collect together all the really big cruising deals. Cruisesheet.com, cruisedeals.com and vacationstogo.com will have the absolute best deals. You simply look at the month you want to cruise, and you'll find it shows you the total price of cruise. Plus, the price per day. You can then zone in on those that meet your budget. As you'll see, sometimes you can get cruises for even less than $50 per person per day. To make it even easier, if there are any cruise lines you particularly like, or even some that you're not sure about, sign up to their email newsletters. That's where they're likely to announce any deals or promotions.
2 Be flexible
There are other things that you should do to make sure that you can cruise for less money. It's really important to be incredibly flexible. So, this means you need to be open about the cruise line you go on, the itinerary, the different ports you visit, and the time of year that you can go. If you're set on going on a particular cruise line, or you want to go to certain ports, then you're going to struggle to find those really cheap deals.
Define a broad scale of things, then get in the mindset of 'what is the cheapest way that I can go and cruise there?'. once you've done this, focus broadly on where you want to go. You can start looking at the price and with everything else, just be as flexible as you possibly can.
3 Value line focus
If you want to find ways of cruising cheaply and often, you need to focus on lines that are likely to give you value fares overall at any time of the year anyway. I'd take a look at Royal Caribbean, Norwegian Cruise Line, Carnival Cruise Line, MSC Cruise Line – those are really the key ones to focus on. They often have very big ships and a wide range of itineraries.
But, they need to have a lot of people on every sailing, and if you think that some of those ships have 3,000, 4,000 or more passengers, they are constantly trying to make sure that they're priced to get people on board. Also, depending on the region you live in, you could find there are some smaller, regional lines.
There are quite a few in Europe. For example, if you take a look at Costa, you'll often find good deals if you want to sail out of parts of the Mediterranean. You'll also find cruise lines in the UK, like Marella, and Ambassador Cruise Line, so if you're going to subscribe to any newsletters, those are the key ones to sign up for.
4 Cabin choice
The fourth thing to think about when trying to cruise for less money is cabins. You need to focus on inside cabins and ocean-view cabins when you're looking for prices. They are always going to be the cheapest on board and they're also the ones that the cruise lines are most likely to discount. If they're ever going to do promotions, they're going to try and get people to go up to higher grades, because it's easier to sell ocean-view and inside cabins. So, if you're going to cruise cheaply and frequently, you'll need to accept that you're either going to have no windows to the outside, or just a porthole or small window.
The other thing that you need to do when you book is to go for what's known as a guaranteed cabin. Cruise lines have two fares: one where you can specifically choose the cabin, and the other is guaranteed. For the latter, they allocate the cabin based on what they have left. Those are always going to be cheaper than choosing your own cabin. So, focus on inside cabins, ocean-view cabins, and guaranteed cabins.
5 Timing
I mentioned earlier that you need to be really flexible about timing, but also if you are looking to try and plan, there are a couple of times where you're more likely to find cheaper cruises. Often at the beginning and end of a season, ships will move, say, from the Mediterranean to the Caribbean. Usually around March/April time. You'll find that is often when it's cheaper, because the weather is perhaps less predictable. They then move again to the likes of the Mediterranean, around September/October time.
Avoid school and other public holidays
So, those shoulder periods, when it's not school holidays or public holiday times, are always going to be when it's harder for the cruise lines to fill the ships. This is when they're more likely to be discounting and you can cruise for less money. Also, you may want to choose times when the weather is less predictable, so choosing the Caribbean in hurricane season might mean that there may be some disruptions to the cruise, but people are less likely to book those things. Don't look for cheap cruises in school holidays or Christmas time, etc, because you're extremely unlikely to find those.
A really good way of getting inexpensive cruises is to look at repositioning. As I mentioned, the cruise lines move ships between the Mediterranean and the Caribbean, so they have transatlantic trips at the beginning and at the end of the season. Because there are so many sea days, people are reluctant to book these, however, this is when you're going to find great deals.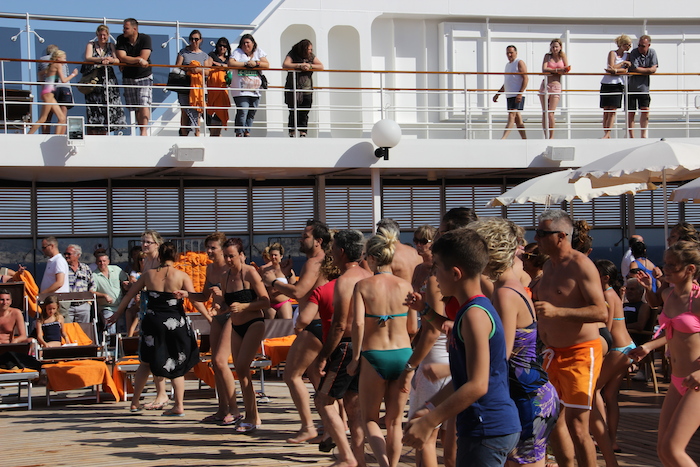 6 Cruise with others
A great way of cruising cheaply is cruising with others. You'll find that many cabins on-board will be able to have three or four passengers, sometimes even more. If you want to travel with friends or family, booking into one cabin is a great way of cruising more cheaply. Normally, you'll find there's a discount for the third person, and sometimes the fourth person even travels for free.
It does, of course, mean you're going to be in a relatively confined space, so you need to make sure that you get on with those people. If you're going somewhere nice and warm, like the Caribbean or the Mediterranean in season, you're probably not going to spend a lot of time in your cabin anyway. So, instead of getting two cabins, cruise with friends or family and share cabins. It's a great way of reducing the price.
Group cruise
The other thing you could do if you really want to go the extra level, is organise a group cruise. If you've got a bunch of friends and/or family who want to go cruising and want to do it inexpensively, most cruise lines will offer a free cabin. It depends on the cruise line on the numbers, but for example, if you can sell, say, eight cabins to 16 people, they might throw in one cabin for nothing.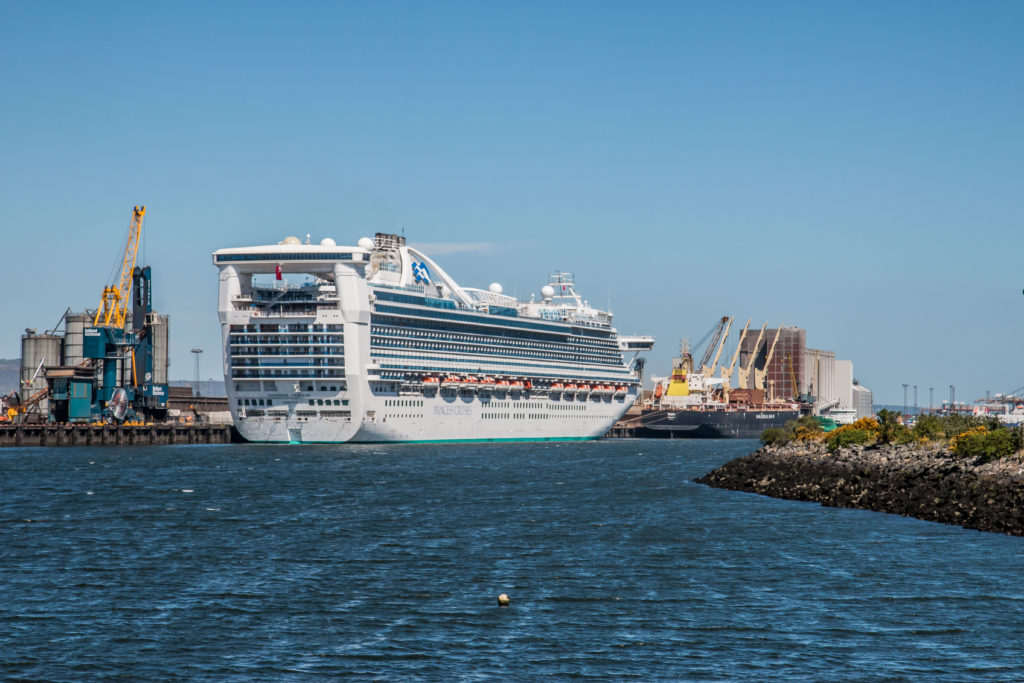 7 Best booking times
An important aspect of cruising cheaply is understanding how the cruise industry works, and the best time to book. There are really two key periods where you can get great, inexpensive cabins and deals.
The first of those is when cruise lines first announce the itineraries and put them on sale – this could be 18 months to two years ahead. What they want to do is try and sell as much as possible at that particular time because they want to take your deposit. What they do at this time of year is bundle things together, so you might find they'll throw in a drinks package, excursions, special dining, or Wi-Fi which means you're getting lots of other things for your fare. In effect, you're paying what you would normally pay for that cabin, but you're getting all the extras bundled in. I like doing this because I like to plan way in advance, and I find I have often got almost all-inclusive deals by booking at this time.
90-days before sailing
The second time is once you hit 90 days before a cruise. With most cruise lines, you have to pay the final balance on your booking 90 days before you travel. Some of them make it 60 days. What happens is they take a look at the inventory they've got, how many empty cabins there are, and they then start to work very hard to fill those cabins.
Cruise lines want to sail at 100% occupancy, so they want to make sure that every cabin is full with at least two people. First of all, they will start to encourage people to upgrade. So, they'll go to their customers who are perhaps in an ocean-view cabin and try to get them to go to a balcony cabin, and people in a balcony up to a suite. The reason for that is that it's much easier to sell inside cabins and ocean-view cabins than it is to sell higher grade cabins. And also, they don't want to be seen to be discounting those higher value cabins.
At the 90-day period is a good time to start looking for deals because this is when you're going to get much cheaper fares and you'll be able to cruise for less money than usual. You're not likely to get all those things bundled in, however, if you've already booked your cabin, this could be a chance to get a better cabin without paying any more money, or paying very little money.
Close to the port? Let the 90-day period be your your friend
If you live in a country or a place where a port is very easily accessible, I recommend that you then focus on that 90 day booking period. Because you're not going to have to worry about the cost of getting to the port, and so you can really take advantage of low fares. However, if you live a long way from a port, and you're going to have to fly there, it's actually better to focus on the longer booking period.
Cruise fares will tend to go down the closer you get to a sailing if there's capacity, whereas airline fares tend to go up. So, what I like to do is book way in advance, and book my airfares way in advance, because that's the cheapest time, and they'll go consistently upwards. I found a great deal within 90 days of sailing recently, but the airfare was prohibitive and cancelled out all of the benefits.
8 On board spending
What's absolutely critical if you want to cruise cheaper and more often, is that you'll have to be absolutely ruthless once you get on board. The cruise lines are giving you these really low deals of $50 or $100 a night to get you on board because once you're on the ship, they are going to work hard to get you to spend a lot of money. What you need to do is focus really hard on understanding the maximum amount you're going to spend on board. The thing that you need to focus on is gratuities, which are normally auto added.
Of course, some people do go and take those off their bills, and this is something you could do. The crew do rely on those, because in reality that's part of their salary, so that's an ethical choice that you need to make. Think about budgeting for gratuities.
Drink and dining spending
You also have to be brutal on drink, because drinks packages could cost you more than your cruise fare. You also need to think about excursions. You'll pretty much need to exclude excursions, and do self-touring, where you go to beaches, or use hop-on, hop-off buses, to keep your costs really low. Also, you'll need to avoid speciality dining. You just have to be really strict in terms of extras, otherwise you could find that you're not saving any money because you're spending a lot of money on board.
The advantage of course, is if you've booked way in advance, a lot of the things are then covered within that lower fare. You could also look at all-inclusive cruise lines, however, in my experience, we're not seeing a lot of discounting for those, and actually the entry level fares are still pretty high because they do bundle things like your Wi-Fi, some basic drinks, gratuities, etc all within that.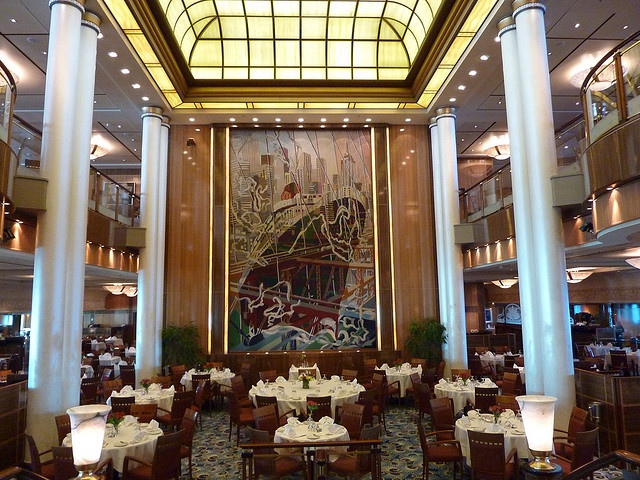 9 Port choice
One of the things I mentioned is proximity to the port, because that could affect where you're going to find the best and sharpest deals for you. If you look at the really big ports, like Miami, Fort Lauderdale, Barcelona, or Rome, there are lots of ships in there and lots of capacity. So, again, there's likely to be much more competition and spare capacity. That's often where you're going to find the best deals, particularly closer to cruising time. This once again means you can cruise for less money.
The other thing to look at are some of the more unusual ports, so you might look at Tampa, for example, or ports which are not very big embarkation ports. The cruise lines will have less capacity or older ships there, but they generally are lower priced. I've met lots of people who tend to go and cruise from the more out of the way ports, because they find that the general level of fares are lower.
The ships do tend to be a little bit older, perhaps not as glitzy as some of the new ships, but it's definitely a great thing to look at if you're on a budget. So, look at the really very big ports, and look at those little out of the way ports, and see what deals are going on for those too.
10 Short cruises
Another great way of cruising for less money and more often, is kind of an obvious one, which is to go for shorter cruises, so your absolute outlay is less. Look at shorter cruises: three, four or five days in length because these obviously tend to be a smaller total price. So, you could take your cruising budget for the year, split it up against a number of smaller cruises, and then you'll be able to cruise more often.
I have loads more advice and tips packed into different videos, so why don't you watch one of my cruising tips videos and see what else you could learn about how to cruise cheaper.
BECOME A TIPS FOR TRAVELLERS MEMBER
————————————————————
Sign-up as a Channel Member to get perks: https://www.tipsfortravellers.com/Join
Become a Patron on Patreon and get perks: https://www.patreon.com/tipsfortravellers
BUY MY CRUISE-THEMED T-SHIRTS
————————————————
Check out my T-Shirt range: http://bit.ly/TFTStore
FOLLOW ME ON SOCIAL MEDIA
——————————————-