The 5 Most Misunderstood Things About Cruising
The 5 Most Misunderstood Things About Cruising 
These 5 misunderstood things about cruising are left as comments on my channel all the time. I was even asked about them during my interview on a local radio station just last month. They came up at a dinner party I was at this week. They never go away!
We have five common things that people passionately believe about cruising, but are wrong or misunderstand. So, if you are wondering what they are and what the truth about them is then stick around, because this is for you.

Misunderstood things About Cruising – It's not just for old People
Before we get into the heavier topics, let's start with one of the obvious misunderstood things about cruising. As I'm in my early 60s and I cruise a lot, do I prove the long-held belief that "Cruising is for newlyweds and the nearly dead"?
CLIA data shows that the average age of cruising is falling, and the average age is now 47 years old globally. It's a bit older in other places like the UK. This is because more families with kids are now cruising.
Half of cruisers are over the age of 60 and they are still a big part of it. But, we're seeing a shift down in age, and we see two major cruise types reflecting these age trends.
Resort-style cruising
First, there's mass cruising on resort-like lines. Many young couples, groups of friends and families use these. It includes lines like Carnival, Royal Caribbean, Norwegian Cruise Line, MSC Cruises and Disney.
They offer relaxed cruising, have many resort attractions for all ages, which can include water parks, ice skating and video arcades. A big choice of dining, so lots of options for everybody from fine dining through to hamburgers and fast food. Their excursions include active and family options.
Most have a wide range of cabins for all budgets, from inexpensive inside cabins through to big family suites. They are not strict on dress codes.
This category appeals to a more youthful crowd, and these seem to be the main driver in driving the average age of cruising down.
Premium and luxury
The second category are the premium and luxury cruise lines, which do they tend to cater more for the traditional cruising demographic like me – with mostly over 50s and significantly fewer families and young couples. They have no or much smaller Kids' Clubs and programs.
They have traditional cruise programmes, with things like quizzes, enrichment talks, cooking demonstrations and so on. And they are stricter on dress codes. The excursions tend to be more cultural or more beach excursions.
The premium lines include Princess, Holland America, Celebrity, Cunard, Oceania, and Viking with more traditional cruise ships without resort features, while the luxury lines include Seabourn, Silversea, Regent Seven Seas, Ritz Carlton Yacht Club, and the European lines like Ponant and Hapag-Lloyd.
There are some exceptions in this premium category, like Virgin Voyages, which are coming into the premium category, but are trying to have a more youthful approach and talk to a slightly younger audience which may also help bring the age of cruising down too.
Being for old people is overstated for cruising and is changing fast. As is it being for stuffy unadventurous travellers who want a holiday camp style vacation. this is absolutely one of the top misunderstood things about cruising, in my opinion.
While I can do that in the Caribbean and Mediterranean. I don't see myself as a stuffy, unadventurous traveller.
I've been on expedition cruising to the Arctic and Antarctica. A 7-week segment of the world cruise calling on really out of the way places. Visited Iceland and French Polynesia. You can cruise to incredible out of the way places.
But, this too raises one of the biggest beliefs people have about cruising. The how it happens
Misunderstood Things About Cruising – It's Crowded
"4,000 people on the high seas is my idea of a nightmare" is a comment I hear often and people see cruising as that. I don't want to spend my vacation with thousands of people either.
Many associate cruising with those big resort ships sailing out of Miami, Fort Lauderdale and Port Canaveral, and heading to the Caribbean – and think that is all there is.
However, there are around 300+ cruise ships in operation, and those ships are a small percentage of them. There are, broadly speaking, about five categories that ships are placed in. Although the trend is to more big ships by many lines, there are five types of ships.
There are many ships that take under 800 passengers, including Seabourn, Silversea, Azamara and part of the Oceania fleet. Then there's small mid-sized ships, taking 800 to 1,500 like Crystal, Viking Cruises, Saga. Mid-sized taking 1,500 to 2,500 which includes Cunard and some of the Holland America and Celebrity fleet and so on until you finally get to those 3,500 plus Mega Ships.
There is a lot of choice of size of ship within that 300. You don't have to cruise with thousands of people.
Misunderstood Things About Cruising – You'll Feel Trapped
Before I cruised, I thought this too, and that belief is widely held – "normal people will feel trapped on a cruise". Yet another misunderstood thing about cruising.
Let's just look at that from a logical perspective. We are not on the ship long enough to feel trapped or bored. Yet another misunderstood thing about cruising.
Most cruises are port intensive and spend almost all of the day in port.
Usually, the ship gets to a port around 8:00 in the morning and stays there until 5:00 or 6:00 PM. And so between 6:00 PM and 8:00 AM is the only time when you're on the ship with nowhere else to go.
In that time, there is the sail away party, getting ready for dinner, dinner, going to go to a show or to watch some other entertainment or live music, and then sleeping.
There is not enough time to be bored. In fact, what you're more likely to find is that you didn't have time to do everything on the ship. Ships have so much to do.
They have so many venues, so much going on that you just can't do everything you want to do in the limited time that you are on the ship.
Misunderstood Things About Cruising – It's Dangerous
There's a lot of concern and belief that about cruising is dangerous. People fall off the ship and there's so much crime. This is what I hear.
Let's tackle falling off a ship first. Around 25 people at most go missing off a ship every year. This out of around 29 million passengers that cruise every year. And bear in mind that at any point in time, there's around 300,000 crew on the ships too.
People who go overboard have either jumped off the ship or done something foolish, like standing on the railings. Ships have high railings, and you cannot accidentally fall off a ship. Sadly, people who've gone overboard have usually done it deliberately.
Crime at sea
What about crime? One of the reasons it is such a contentious topic, and many feel it is a hidden problem, is there is no central global database of crime on a ships. And there's concerns around jurisdiction and what has to be reported and belief that crime is under-reported.
There's no police force as such on a ship. You only have security. There is, by the way, a prison (called a brig) on cruise ships.
We can a sense of the amount of crime that happens on cruise ships, as crimes on sailings that originate from or end in the United States, must be reported to the FBI under the Cruise Vessel Security and Safety Act of 2010.
Every quarter an incident report appears on the US Department of Transport website, split by crimes including homicide, suspicious death, missing people, assault, theft of over $10,000, and sexual assault.
A criminologist, Dr. James Fox, publishes a regular study of this data, and says the rates of violent crime on cruise ships is about 95% lower than on average US city.
Looking at the data on the Department of Transportation website, which shows around 40 reported crimes per quarter, I can see that the biggest crime that is reported is sexual assaults. This is around 25 a quarter.
It is important to know that cruise ships have extensive CCTV, with every area except cabins and private spaces like public restrooms not monitored, and while the level of crime compared to the millions travelling it is relatively low compared to, every crime is traumatic and a reminder to not let being on vacation to let our guard down.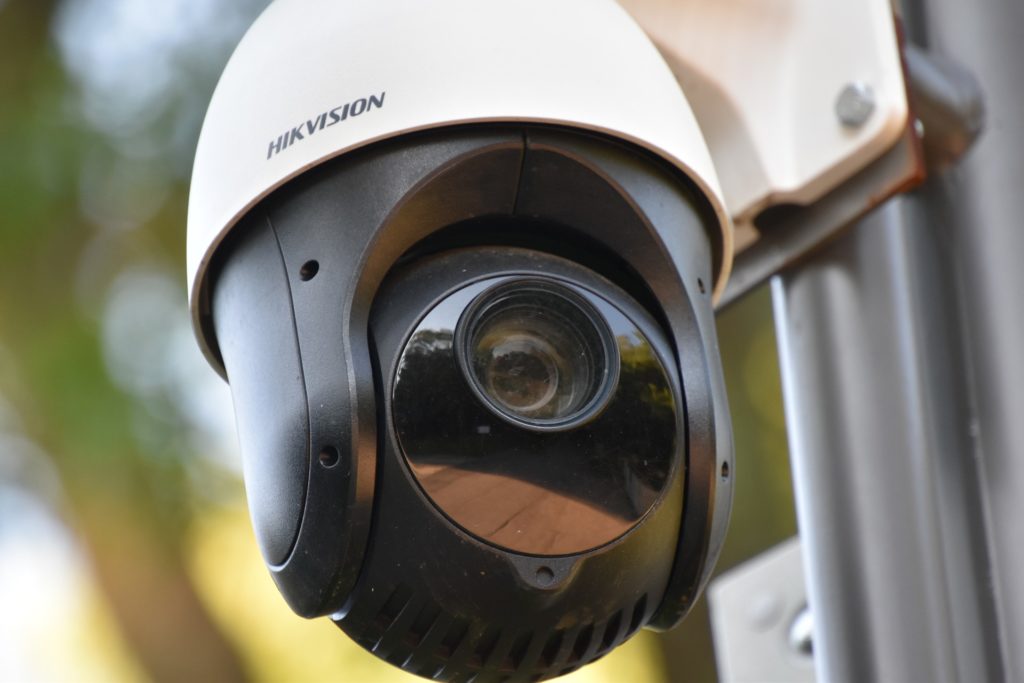 Misunderstood Things About Cruising – Bad For the Ocean
I used to think, as many people still do, that cruise lines are bad for the ocean because they dump waste and sewage into the sea. And that was the case. Pretty much all waste ended up in the ocean, years ago. But, even the current rules still are quite shocking.
The 2003 MARPOL IV Convention, which affects all ships, not just cruise ships, and specifically relates to sewage says that (wait for it) that when a ship is over 12 miles from land and cruising at four knots, it can release untreated sewage into the ocean.
Between three and 12 miles, it can only release sewage after it's been through an approved treatment process and system.
And within three miles of land or less, ships can't release anything into the ocean.
So, theoretically, cruise ships can release untreated sewage into the ocean once they're 12 miles from land.
Which is scary when you think of the amount generated on ships. The US Environmental Protection Agency estimate that in a week-long cruise of 3000 people, so let's say 2,000 passengers and 1,000 crew, 150,000 gallons of sewage is created. That's enough to fill 10 large backyard swimming pools. So an enormous amount of sewage.
CLIA rules agreement
The good news is cruise lines do not follow the rules. CLIA, the global cruise line association, have agreed rules which cruise lines follow agreeing they will only release it if it has been through a complex treatment process.
On cruise ships, the sewage (which is known as black water) goes though as four- stages process, which involves ultraviolet treatments, screens and so on, to get to water which is compatible with the ocean.
I was sceptical on that, until I saw the whole process, and what gets released into the ocean by going on backstage tours you can pay to do on various cruise lines. I also made a video with more details on this if you want to find out more about this.
The maritime rules say other waste cannot be released into the ocean. Ships now have an environmental officer who oversees all of this and manages activities like the recycling process where glass is sorted by colour and ground down, metal is compacted, paper too, and then offloaded in port and sold to recycling companies.
If lines are caught breaking these rules, fines are huge.
If you are sceptical about that, as I was, I recommend going on a behind-the-scenes tour to see the environmental process and practices. And follow the Friends of The Earth cruise line environmental scorecard where they track cruise ships on how well they perform on waste and pollution.
BECOME A TIPS FOR TRAVELLERS MEMBER
————————————————————
Sign-up as a Channel Member to get perks: https://www.tipsfortravellers.com/Join
Become a Patron on Patreon and get perks: https://www.patreon.com/tipsfortravellers
BUY MY CRUISE-THEMED T-SHIRTS
————————————————
Check out my T-Shirt range: http://bit.ly/TFTStore
FOLLOW ME ON SOCIAL MEDIA
——————————————-