Good Cruise News You Should Know About
Are there any good cruise news stories and developments? Or is it really just an endless round of cancellations and cruising gloom?
In this article, I sweep aside the news of cancellations, delays and uncertainty about cruising to talk about 5 of the biggest, brightest and most exciting good news stories in the cruise world.
You can watch my Good Cruise News You Should Know About video on my YouTube Channel
Lines Have Money To Survive
Based on cancellations already announced, it is clear cruising, except for a few limited regional exceptions, will be heading  past a year of shutdown really soon.
Many assume that the current state of the virus makes it unlikely cruising will return on any scale until summer, so almost 18 months shutdown in total. Some lines, including Carnival Cruise Line, Princess Cruises, Holland America and Fred Olsen have already cancelled some regions or ships into Q4 2021 and even 2022.
Ever since shutdown in March 2020, the constant worry for cruisers is that their favourite lines would collapse, be shutdown or merged into other lines.
This fear was fuelled knowing that as many of the lines are incorporated in tax-friendly countries, and not in the United States, UK, Germany and so on, they could not get any state bailouts like airlines and other travel groups have had to tide them over.
So that is the bad news! What is the good news?
The good news is that to date only a handful of around 5 smaller lines have disappeared, like Cruise & Maritime out of the UK and Pullmantur (a Spanish joint venture with Royal Caribbean). And the really good news is that all the major lines are very well-placed to survive through this storm.
According to their financial reports, the world's three largest cruise corporations (Carnival Corporation, Royal Caribbean Group and Norwegian Group) which carry just over 70% of all cruise passengers worldwide, have been burning through around combined $1 billion every single month while their ships sit laid-up .
This amount will increase as they move and start to re-crew and prepare ships to sail again.
Carnival Corporation, which carries 37% of all passengers before shutdown and owns 9 cruise lines (Carnival Cruise Line, Holland America, Cunard, Princess, P&O Cruises, P&O Australia, Seabourn, AIDA and Costa Cruises) blew through half a billion dollars every month in the last quarter.  They cut the amount down from over $700 million by selling 18 ships last year.
Royal Caribbean Group, which owns Royal Caribbean Line, Celebrity Cruises, Azamara Cruises and Silversea, and are joint ventures in Mein Schiff and Hapag Lloyd in Europe, are burning through $270 million every month.
Meanwhile, Norwegian Cruise Line Holdings, which has 28 ships in their fleets across Norwegian Cruise Line, Oceania and Regent Seven Seas are burning through $175 million every month.
The amount of cash these groups are burning is mind boggling. That is way over $12 billion so far in the shutdown.
However, the good news is that the financial community has enormous faith in the future of cruising, and all three groups have been able to raise enough funds to keep going without any paying passengers until the end of summer 2021 to date. So they look to be well covered, as the expectation is that by the last months of this year cruising should largely be back and running.
Most of these funds have been in form of loans, though they have also been placing and issuing shares, often with institutional investors. For example, early in the shutdown the Saudi Sovereign Fund took an 8% stake in the Carnival Corporation.
Of course, this does mean the lines are carrying a lot of debt that they will have to pay interest on and repay over time, so we don't know what impact that burden that will have on our on-board experience and so on.
The smaller groups like Crystal, which is part of the massive Hong Kong Genting Group which also owns Dream and Star Cruises, has confirmed funding, as have other lines owned by private or listed companies. So that includes, Fred Olsen, Viking, Windstar and the river cruise lines like AmaWaterways, Avalon, Emerald and CroisiEurope.
So, the first good cruise news, is you should not worry that your favourite line will be disappearing.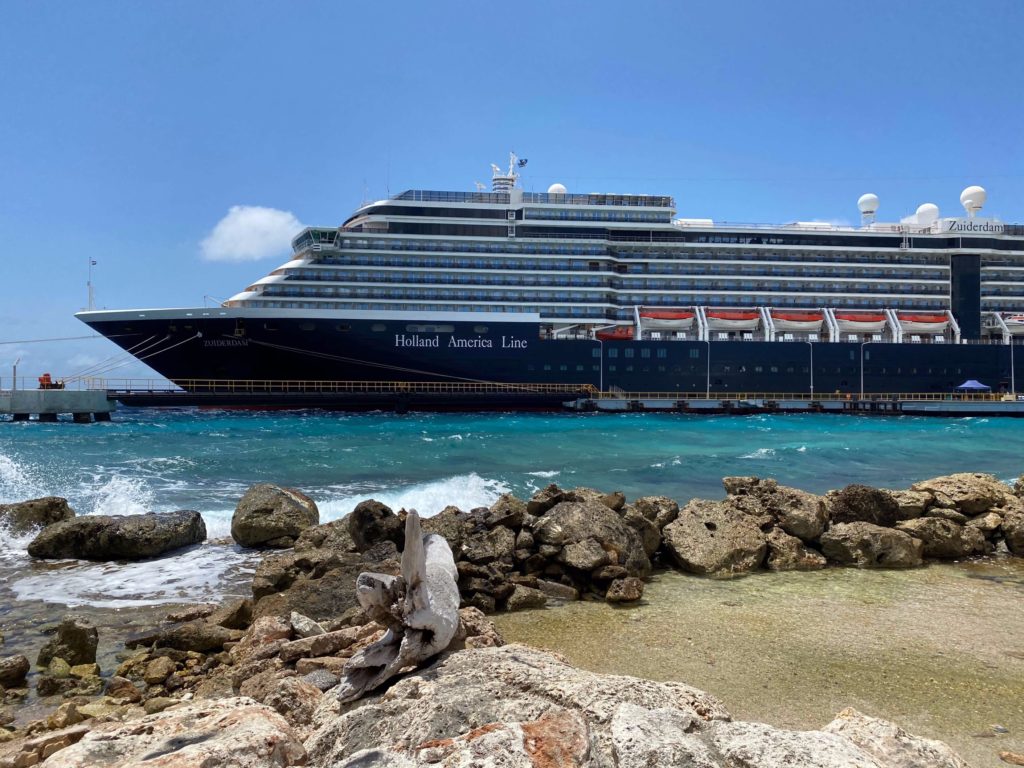 Lots Of New Ships Sailing
The second good cruise news is there is going to be a lot of brand new ships, many with first time at sea features, for cruisers like you and I to try out.
On my count, this means a staggering 21 ships sailing with passengers for the very first time.
This number includes 7 ships that were delivered to the lines in 2020 but did not enter service, and then 15 ships that will be completed in 2021. The 15 2021 ships alone will add 42,000 new berths of capacity to cruising!
The 7 ships from 2020 are Virgin Voyages' Scarlet Lady, Celebrity Cruises' Celebrity Apex, Enchanted Princess from Princess Cruises, P&O Cruises' Iona, Silversea Cruises' Silver Moon, Saga Cruises' Spirit of Adventure and Costa Cruises' Costa Firenze
In the first half of 2021, depending on timing of cruise resumption of course, we should see the following sailing: Viking Venus, Carnival Mardi Gras, Royal Caribbean Odyssey of the Seas, MSC Virtuosa; Ritz Carlton Evrima; Crystal Endeavor expedition ship; AIDAcosma and Sea Cloud Spirit.
In the second half there will be Virgin Valiant Lady, Holland America Rotterdam, MSC Seashore, Silversea Silver Dawn; Princess Cruises Discovery Princess,  Seabourn Venture expedition ship and Costa Toscana.
So the second big good cruise news is that we will have many more new ships than ever before to try out. The shutdown makes the first year back at sea when it happens quite remarkable for the amount of new ships to try out.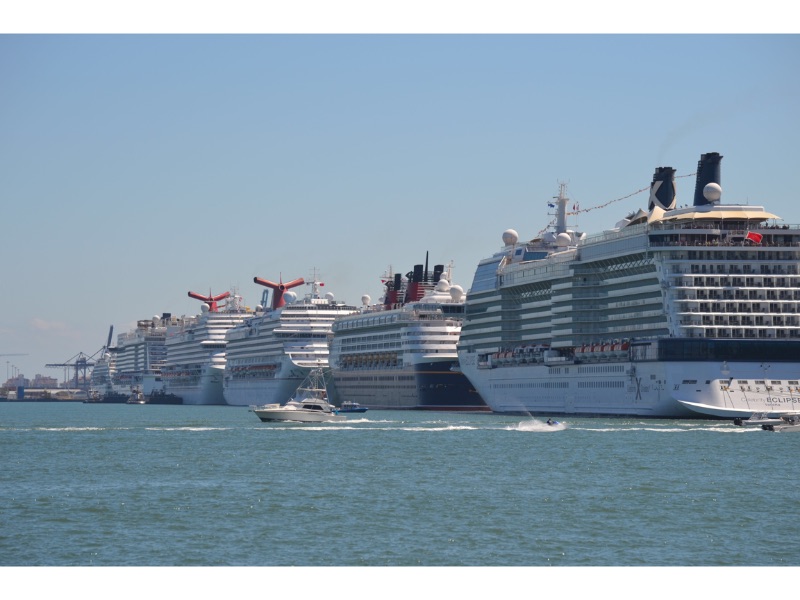 Cruise Protocols Agreed (And Tested)
Of course, there is the good news that the roll out of vaccines through 2021 is likely to help cruising, and travel more generally, return back closer to how it used to be.
However, for the return of cruising in the immediate future, that is not the main good news  – as vaccines need to achieve thresholds across the world which will take time to have impact across travel and cruising.
I believe the immediate cruise good news is that countries, cruise line associations and individual cruise lines have agreed the protocols required for cruising to start up. The main stumbling block for now is first agreeing the actual dates for tests and opening up in places like the US, UK, Spain, Australia and so on and secondly on travel restrictions for ports and moving between countries being lifted enough for cruises to operate.
The actual protocols have been agreed for cruising return, which I believe is good news. Though for some of you, what is required is not liked and will mean you hold off cruising until they can be lifted. These have been agreed by all the major cruise country authorities.
The main elements, which have been tested successfully by Italian, German, Taiwan and Singapore sailings to date, are
(1) 100% testing of all passengers and crew, usually multiple tests before, during and at end of cruise; (2) reduced capacity of between 50% and 70% to enable distancing; (3) mask wearing inside the ship and at events outdoors when distancing not possible;
(4) more digital-based muster drill; (5) limits on numbers at venues, events, pool, theatres and dining – usually requiring pre-booking; (6) cruises to nowhere or if call on ports then cruise line only excursions with no opportunity to self explore;
(7) enhanced cleaning, medical facilities, isolation facilities and (8) track and trace capability, usually with wearable devices  and (9) pre-agreed joint procedures if outbreak occurs, all agreed in advance with local country authorities.
The fact that protocols have been developed and agreed is good news. The focus now is on when it can happen, not what has to happen before the good news that cruises in the big regions comes.
Greater Flexibility
A really piece of good cruise news, one that I hope will stay around but fear may not, is the flexibility that cruise lines now offer with bookings.
Before the pandemic, cruising was pretty rigid with many having non-refundable deposits (which could be 10% or more), final payments 90 days often before the cruise and large penalties for cancellations, with even passenger changes on an existing booking on some lines being impossible without huge penalties.
Now, lines are offering great flexibility until around middle of 2022 right now,  with the ability to "lift and shift" bookings and even deciding close to a cruise to not go and, instead of loosing your money, you can take future cruise credit for the full amount.
A typical example is the Royal Caribbean Group's "Cruise With Confidence" and "Lift & Shift".
The "Cruise With Confidence" program currently means that Royal Caribbean lets you cancel any cruise that sets sail until April 30 2022 on existing cruise bookings or one you make in next month or so. As long as you cancel at least 48 hours before your sail date, you'll receive a Future Cruise Credit which you need to use by April 30 2022 or 12 months after the date that you cancelled your original sailing — whichever is further.
These dates keep getting pushed back each time they have to cancel cruising, so expect these dates to move further into 2022.
The "Lift and Shift" option is for guests who want  to move an existing booking into next year. Royal Caribbean are protecting the original pricing and/or promotion if the alternative sailing is the same itinerary, length, and stateroom category and roughly at the same time of the year.
So, the good cruise news is that through into 2022 there is much more flexibility as you make bookings across the lines.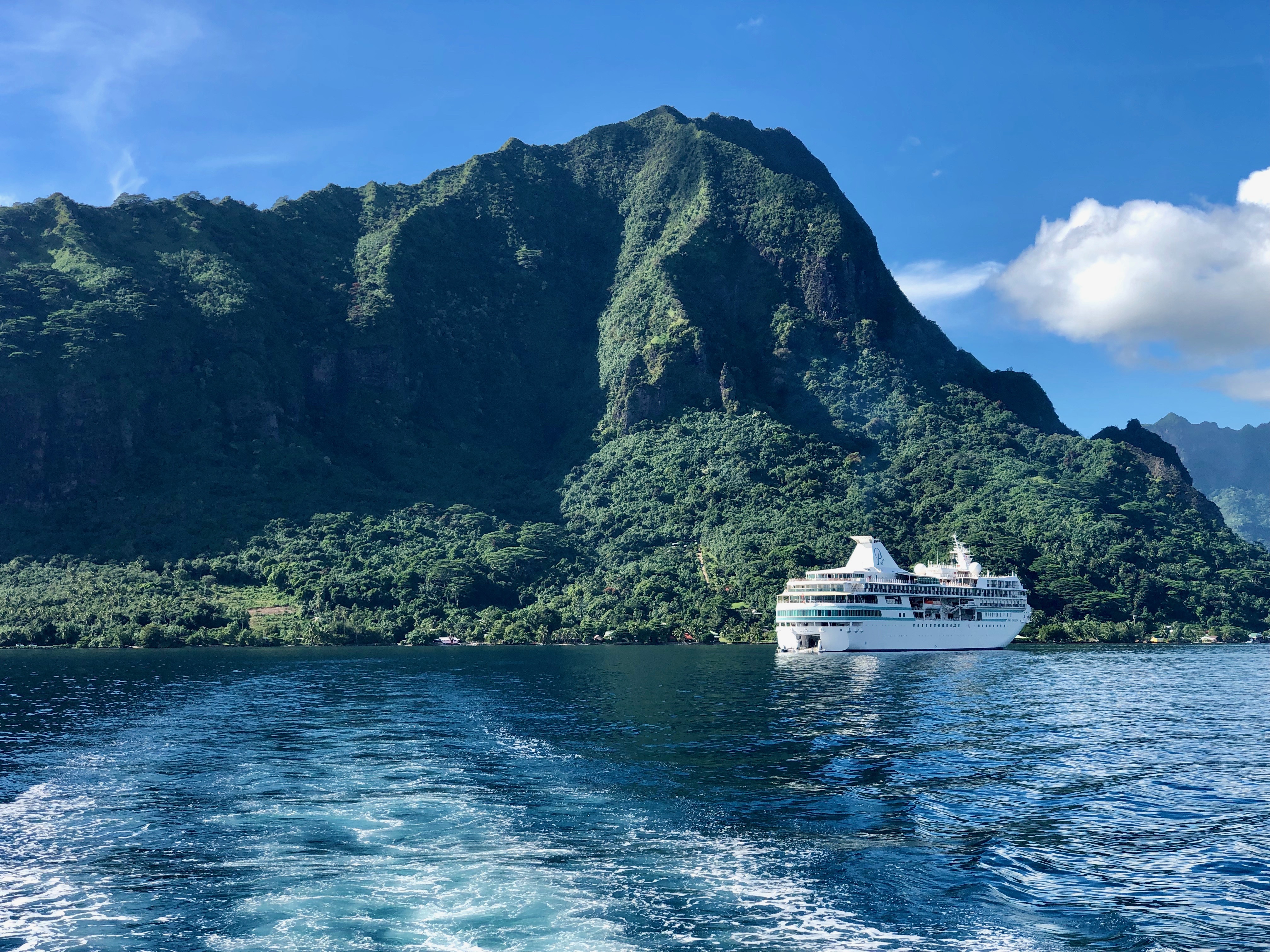 Lots Of Deals
Finally, the good news is that there are lots and lots of deals and promotions right now. And these will keep on coming, accelerating as cruising finally opens and the lines really know what they have sailing.
Although there is definitely eagerness by existing cruise lovers to be able to cruise, there is still overall reluctance by new-to-cruise which was expected to be a big part of who would fill the ships over the coming years.
The cruise lines will be keen and eager to get people on board, remember that on-board spend is a significant part of cruise line revenue and profits. Most people spend an additional 50% or more of the cost of their fare once on the ship. So there will be lots of incentives and deals to get people cruising, and cruising often.
So, the good news is that you can expect and should look out for deals. Sign up to all your favoured cruise line emails to stay on top of these!
Are there any good cruise news stories you think I have missed? Let me know by commenting.
ABOUT TIPS FOR TRAVELLERS
—————————————–
Gary Bembridge's Tips For Travellers aims to help you make more of your precious travel time and money on land and when cruising the oceans or rivers of the world. To help you, in every video I draw on my first-hand tips and advice from travelling every month for over 20 years and average of 10 cruises a year.
BECOME A TIPS FOR TRAVELLERS MEMBER
————————————————————
Become a Channel Member to get perks: https://www.tipsfortravellers.com/Join
Become a Patron on Patreon and get perks: https://www.patreon.com/tipsfortravellers
BUY MY CRUISE-THEMED T-SHIRTS
————————————————
Check out my T-Shirt range: http://bit.ly/TFTStore
FOLLOW ME ON SOCIAL MEDIA
——————————————-