Latest Cruise Updates: Restart Progress, Ports Say No And More
What is going on in thew world of cruising that you need to know about, and why?
This is another of my Tips For Travellers cruise updates, where I will be unpicking these and other big breaking cruising news, and discuss what it means for all of us as cruisers.
Watch my Cruise Update Video
Watch my cruise update video on my YouTube channel
Cruise Restart Latest
Before getting into some of the more surprising news, I need to update the latest on the resumption of cruising. There are 5 big developments I think you need to know about.
First off, there is little sign that ocean cruising will be resuming in the United States, UK, most of Europe and Australia anytime soon. So, what is going on and why?
Virtually all of  the large popular cruise lines have in recently pushed their hoped for start up dates at least into April (for lines like Carnival Cruise Line, Norwegian Cruise Line and MSC Cruises) or increasingly May (such as Royal Caribbean, Celebrity, Cunard, Holland America, Virgin Voyages and Princess) – and even beyond when you look at the dates by individual ship).  Expect the others to follow.
There was huge optimism when authorities like the US CDC issued their Framework for Conditional Sailing almost 3 months ago, and then the UK government agreed the protocols for cruising towards the end of last year. This optimism has withered over the past few weeks due to the reluctance of these agencies to commit to any timing at all.
If anything, the increase in cases seems to have strengthened resistance to setting firm dates, and a real slowing down of the required processes towards resumption.
This was confirmed by Carnival Corporations's President and CEO, Arnold Donald, who said this week in a call about their latest results, that there's no firm timeline of any kind for restart of cruising out of the United States, as the dialogue with the U.S. Centers for Disease Control & Prevention is ongoing and moving slowly.
For example, he confirmed that the cruise lines have not yet received the required and technical details from the CDC to be able to plan, let alone schedule the test cruises required as part of the Framework for Conditional Sailing. Test cruises are required as one of the key stages to return to cruise, designed to check and test the new protocols.
As he said (and I quote) "The CDC will make their determinations in a timeframe that they feel comfortable. We don't have a definite date for future guideline release, but we'll be prepared to act." On that point, the Carnival Group have returned 20 ships across their brands into US waters to be ready to ramp up the process when they can.
The second thing to note about timing is that even after test cruises are run, the CDC Framework has a minimum 60-day period before the lines will be given a licence to sail with paying passengers, this is to give time for them to evaluate and assess those tests. So to start sailing in early April, which many lines have advertised, the test cruises would have to take place some time in January.  That does not seem promising from what Arnold Donald said.
Thirdly, in the UK the government Maritime Minister has rebutted calls from the Cruise Line Association to set a timeline for cruising to resume. And of course the ban in cruise ships entering places like Australia, Canada and Spain are in force and we wait news on if and when they will be lifted. So, already we have seen Celebrity Cruises cancel their entire 2021 European season for Celebrity Edge and Celebrity Constellation.
The fourth thing to note about cruises resuming, is there are actually less cruises operating now than there were in the last quarter of 2020, as the rapid growth of the virus and resulting lockdowns meant lines running had to cancel their sailings.
So, the Italian lines MSC Cruises and Costa Cruises and German lines like Mein Schiff and AIDA put their cruises on hold and hope to return earliest at the end January and into February or March for some.
The only cruises still operating are the cruises to no-where in Singapore, Japan and Taiwan; Aranui in French Polynesia and some of the Hurtigruten coastal services in Norway.
The fifth thing to note, which I think also shows more about what lines think the actual return rate will be, is a recent move by Cunard.
The cruise line has reduced their final balance payments to just 30 days before departure for all cruises due to depart up to 30 June.  Of course, by taking final payments closer to the departure date means when if they cancel these there will be fewer fully-paid fares they need to be offering bonus future cruise credit to, and less funds to handle in and out. However, the end June date which they said was due to the on-going situation with Covid-19 and U.S. and U.K. health departments, suggests to me a lack of confidence that they will resume Queen Victoria on 17 May, Queen Mary on 28 May and Queen Elizabeth from 4 June.
To get the very latest on planned return dates, with the current dates by month by line and increasingly by ship for both ocean and river cruising click here
Cruise Ports Latest
Whilst many cruisers are focusing on the date that cruise lines are allowed to sail again, as important is also increasing amount of news on what countries and popular cruise ports are saying.
Even when cruise lines start get the okay to sail out of US ports, they face a challenge on delivering and sailing advertised cruises unless ports open to them. There are 3 developments worth noting.
First off, if you recall Key West voted to place limits on the size and number of ships that could call there, excluding most medium and large ships, and yet this still remains a port on many itineraries.
This is about to be challenged in a bill submitted by Senator Jim Boyd to the Florida Senate. It is called Bill 426: State Preemption of Seaport Regulations and was filed on January 5. It aims to give the State of Florida final say over Florida's port regulations and would preventing a local government, like Key West, from restricting or regulating who can and cannot cal at any Florida port.
If accepted for discussion, that will take place some time after March 2nd. So something to watch. For now lines seem to be keeping Key West on advertised itineraries.
Secondly, some Caribbean ports are coming out saying they do not intent or expect to open to cruise ships in 2021.
The most significant of these so far is Grand Cayman. The Premier Alden McLaughlin told the local news that the return of cruise ships to the Cayman Islands is not on the government radar "at all" and that cruises are unlikely to be allowed back until 2022.
He said (and I quote) "The world would have to be a very different place relating to the coronavirus before the government here would give any consideration to the return of ships to local waters…. The cruise ship business is not really within our contemplation at this stage".
The third noticeable and telling development to work around this, is Carnival Cruise Line have launched a new marketing campaign in the United States that promotes the benefits of their Half Moon Cay private island , and does not refer to other Caribbean ports of call at all.
This is interesting as there are 2 big questions this year, one is about when ships will be allowed sail again and then, once they do, where they will be permitted to go. Private Islands provide a good Caribbean experience with beaches, dining and activities while keeping guests and everyone they interact with within a "bubble" that the lines can control. They also, as they are counted as foreign ports, fall within the US requirement that all cruises have to call into a foreign port before returning.
Looking at recently released 2022 – 2023 season itineraries for Carnival Group lines, there are a lot of short Caribbean cruises with private island stops featuring prominently.
The issue of which ports will welcome cruises certainly as cruising starts up, is (in my view) going to become more of a topic once we get more clarity on when cruising can run. It is also why many of the return to cruise plans involve lines scrapping advertised cruises and running local ports for local resident cruises, such as round UK for Uk residents, round Australia for Australians – as we saw Costa do in Italy for Italians, Ponant round France for French and so on.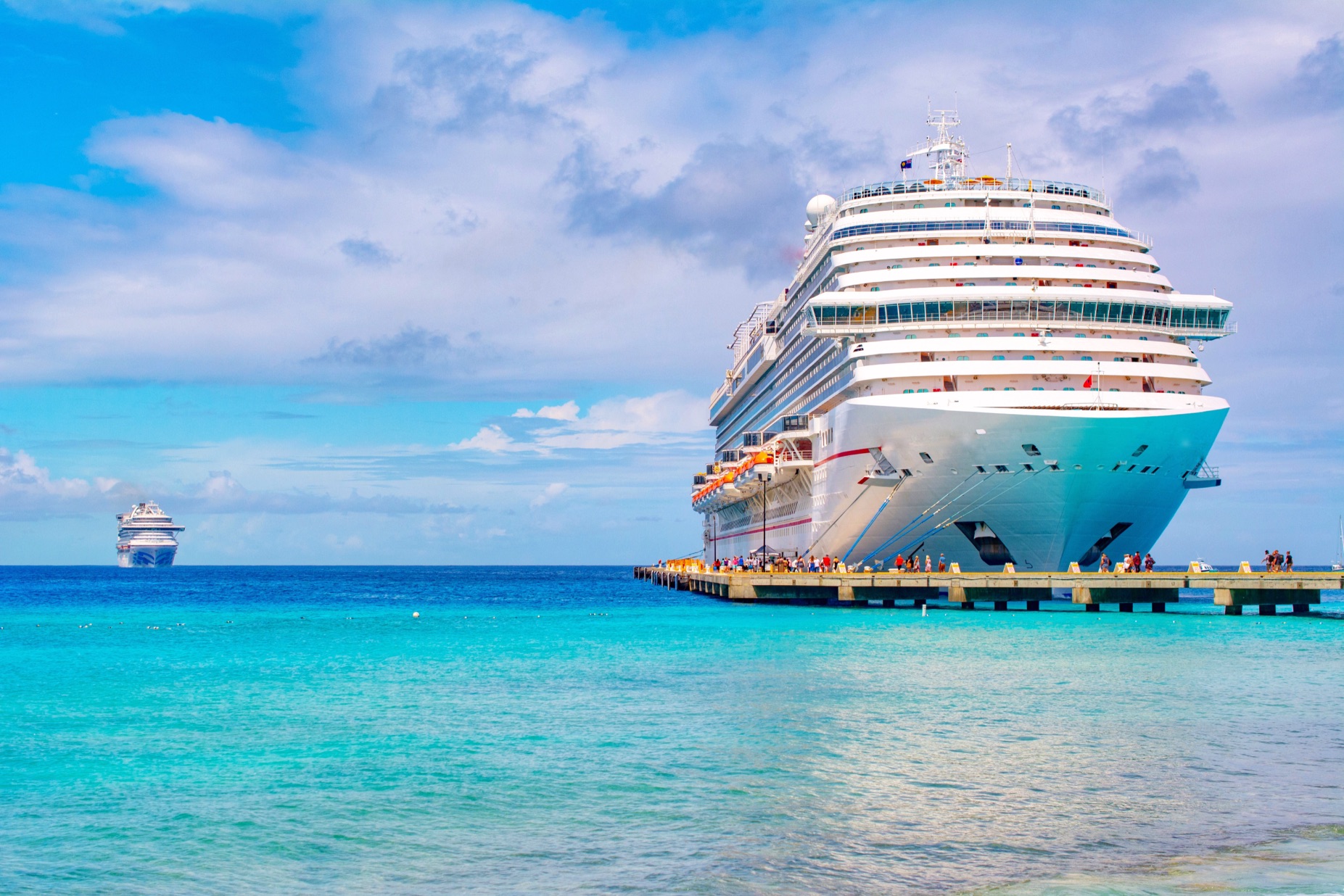 Cruise Ship Sales And New Ships
Carnival Corporation announced this past week that they will now be disposing of 19 ships across their 9 brands. They have disposed of 15 so far, and so that is 4 more to leave, we wait to hear the final list
All of the ships being disposed of they say are less efficient than the more modern ships in the fleet, and so help to cut costs per passenger.
They are also slowing down delivery of new ships. They only took delivery of two ships (Carnival Mardri Gras and P&O Iona) in 2020 and they now saying they expect only one more ship to be delivered in  2021 compared to five ships that were originally scheduled for delivery. So something to watch as they did not say which will be delayed as of yet. Once I know I will include in a future update.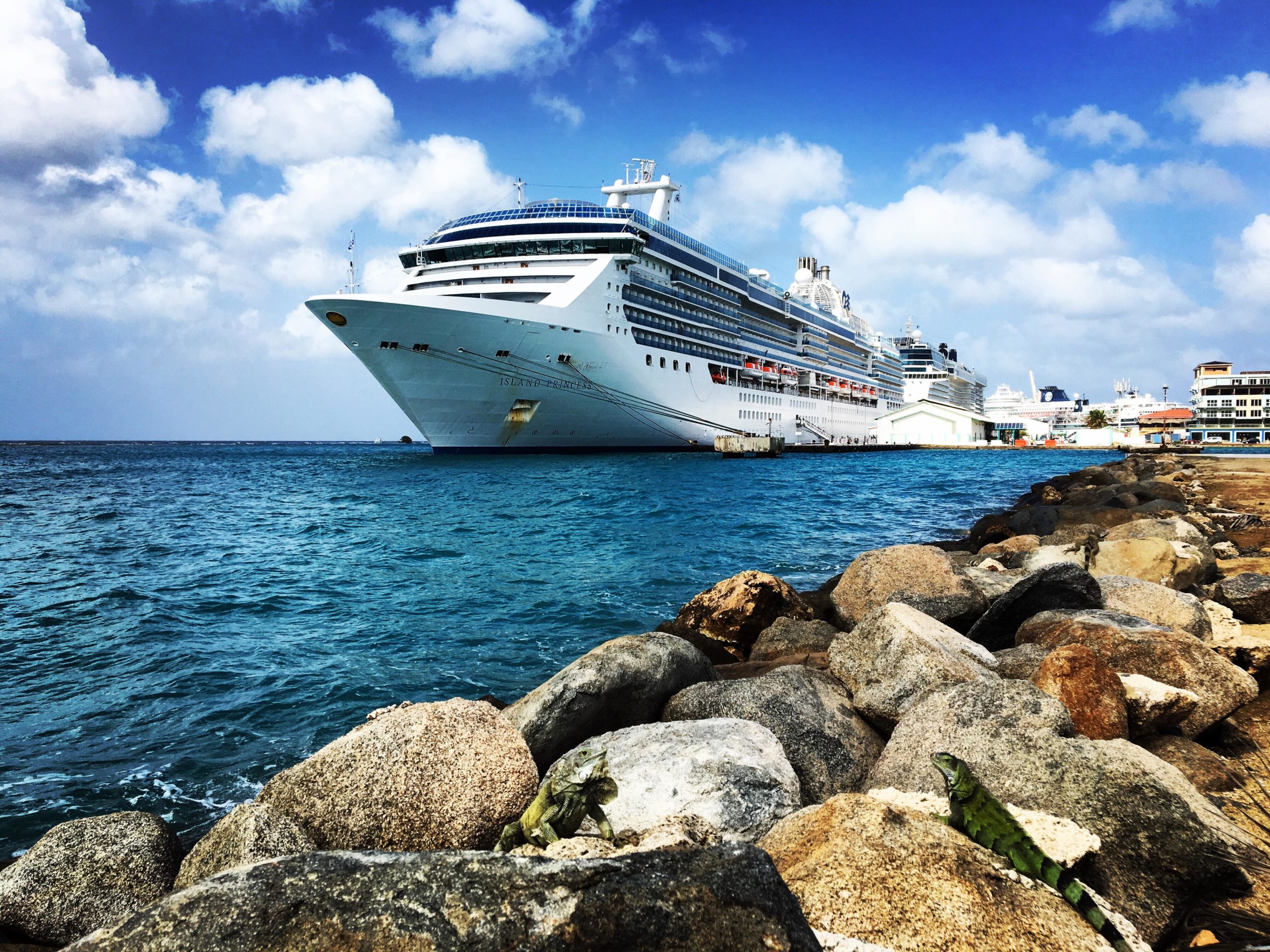 Cruise-Related Bankruptcies
Of course, with cruising being shutdown soon for an entire year and looking like it will be longer, the impact is huge. Whilst the cruise lines have been able to raise funds to survive, the supply chain, associated companies and crew have all been suffering.
Recently one of the most popular independent cruise excursion companies, used by hundreds of thousands of cruise passengers every year as an alternative to cruise line tours, went into receivership owing  $4.8 million to passengers for excursions that did not happen.
The company is ShoreTrips.com and filed for protection from creditors in Wisconsin. The owners (Barry and Julie Karp) are working with the court appointed receiver (Dizard) to try and find a buyer as a going concern, and hoping the business will not close down for good.
However, whether passengers who had booked trips with ShoreTrips.com will get all or part of their money back is uncertain at this stage. Are you one of them?
BECOME A TIPS FOR TRAVELLERS MEMBER
————————————————————
Become a Channel Member to get perks: https://www.tipsfortravellers.com/Join
Become a Patron on Patreon and get perks: https://www.patreon.com/tipsfortravellers
BUY MY CRUISE-THEMED T-SHIRTS
————————————————
Check out my T-Shirt range: http://bit.ly/TFTStore
FOLLOW ME ON SOCIAL MEDIA
——————————————-