Want To Cruise In 2021? Why You May Be Going About It The Wrong Way!
Want To Cruise In 2021? Why You May Be Going About It The Wrong Way!
So, you want to make sure you go cruising in 2021? It's not going to be as simple or as straight-forward as you thought it would be, and you may be approaching it the wrong way!
I am Gary Bembridge and in this episode of my Tips For Travellers, I am going to share my tips on the best way to ensure you will cruise in 2021, and what I am doing to make sure I can be on some of the early cruises, book cruises that are actually likely to sail and all while breaking out of the endless booking, cancel, rebook and refund spiral trap.
Book Q4 2021
My first tip is, if you are planning a cruise for 2021 right now, only book one in October, November or December if you want to be pretty secure and certain you will be going.
Do not book cruises before then at the moment – especially if it is a "bucket list" trip, there are specific ports or places you absolutely want to visit or (in the case of United States) you want to go on a cruise longer than 7 nights (as they are banned until at least November)
I'll come on what to do before those months in a bit. But let me explain why you should only make new bookings for the end of year at the moment
In various travel agent sessions, which I reported on in past episodes, the cruise lines themselves are encouraging agents to steer their clients towards booking from Q4, as this is the earliest they feel confident they will be able to run itineraries as advertised.
By then the expectation is that vaccine roll outs will have gathered enough momentum, and be at a level, where countries will be more open to letting cruises operate closer to normal. This means being able to call on all, or most ports, included in the advertised itinerary, and that restrictions both on the ship and land being eased to some degree.
Lines also expect by then that they will have been able to return most of their fleet back into service, and so they will be able to run almost all advertised itineraries.
All the lines are saying they will phase ships back into service. You will notice as each round of cancellations are made they now list returns by ship dates, often spread across multiple months.
More lines have already confirmed some of their ships will only return in 2022 already. For example, Carnival Cruise Line have Carnival Fascination and Carnival Radiance only returning in 2022. Fred Olsen have taken one ship out of service until then too.
Talking to contacts I have within the cruise lines before making this episode, they tell me that many cruisers have already understood this and most of the bookings they are getting so far this year are from Q4 onwards.
I recommend you follow what the lines are saying and focus any new bookings for the final months of the year if you want high degree of certainty.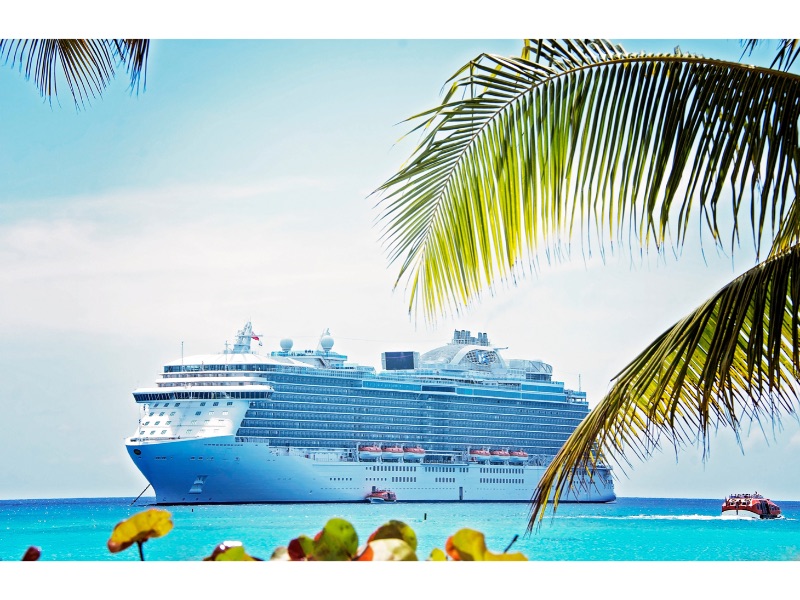 Flexible Rest Of The Year
But what if you want to cruise before say October, what should you be doing and planning?
Many passionate cruisers, including me, are keen to support the lines and be sailing on the early cruises or as soon as possible after they return.
However, in my view, the best way of doing that is to stop looking at what the cruise lines are advertising and telling you, and taking a different approach.
It may sound crazy and counter intuitive, so let me explain as I do passionately believe this will mean you can get on early cruises and escape the cycle of booking, rebooking, paying final balances and fighting to get refunds.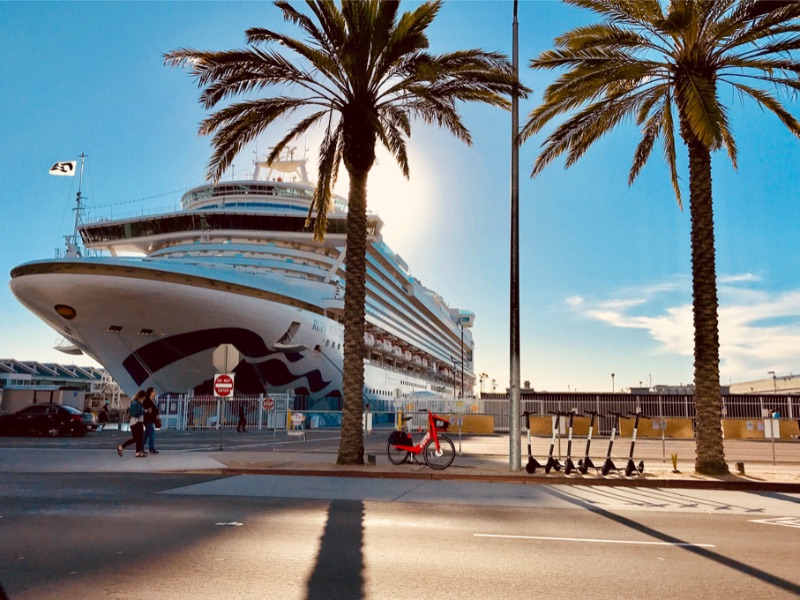 Ignore The Lines
Start off by not focusing on what the lines have as return dates. If you call the lines they will tell you all the advertised cruises will be going. They have been saying that for every cruise that finally got cancelled, even days before they were scrapped.
The lines cannot decide when they can sail, only the government agencies can. So things like the CDC in the USA, the Transport and Foreign Office guided by the Chief Medical Officer in the UK and so on. So focus on what these bodies are saying or what you really expect them to do.
They are taking more conservative approach to cruising resumption than the lines return dates show. None of the major cruise country authorities have committed to a date.
The CDC has lines caught in their Framework For Conditional Sailing which has hurdles and stages and no timeline commitments. The UK has agreed the protocols for cruising but refuses to set any dates until case rates on land are low.
Canada and Australia have set dates to review bans, but not shown enthusiasm for lifting them
So take a judgement call on when you think the authorities will shift as you consider about when to book.
Ignore Advertised Cruises
But even then, don't book one of the currently advertised cruises.
I am absolutely convinced that for the first few months after cruising is given the go-ahead, that none of those advertised cruises will run. There will be new cruises designed to meet and work within the regulations and limits set by each country where cruises embark from.
Why do I say this?
Firstly, because every single country and line that has started sailing so far has had to create new cruises and routes that gel with the requirements of the regulating country, and around limits of available open ports.
And then there were also limits on who was allowed to go on those cruises too.
Norway in the summer allowed Hurtigruten and SeaDream to run Norway only cruises for locals and then other Scandinavian countries for a while.
Ponant was allowed to sail French ports for French guests only last summer. Germany allowed Hurtigruten, Mein Schiff and Hapag Lloyd to first run cruises to nowhere for German guests out of German ports.
Italy allowed Costa Cruises and MSC Cruises to take Italian, and then EU guests, initially to Italian ports, then for a time Greek ports.
Taiwan, Japan and then Singapore each allowed short cruises to nowhere only for locals in each of those countries. And most recently, New Zealand has given the okay for Ponant to sail in their country only for locals.
It is important to note that in all the major cruise countries including United States, UK and Australia, the lines, Cruise Line Association and authorities are proposing return will focus on new and limited cruises.
UK and Australia are talking about resident only cruises calling only on ports within their countries at first. US is talking about cruises that call on the lines' private islands initially.
So those currently advertised cruises close to any return date, the lines are not unlikely to be able (nor are planning) to be running as and when cruising gets the okay. They hope to be able to add to, expand and eventually phase into the originally planned itineraries. So this is why avoid booking rest of the year cruises for now
Build Flexibility
That what what you should not do. So, What should you do?
First, retain ultimate flexibility. Both of your cash and vacation time.
If you have an existing 2021 cruise cancelled, I recommend strongly consider taking a cash refund and not Future Cruise Credit. I also suggest not paying final balances if they become due, and shift bookings into Q4 and beyond if the deposit is not refundable.
As my existing 2021 cruises are getting cancelled, I am shifting them into end of 2021 and more so into 2022. I am also not paying final balances on any 2021 cruises to avoid tying up big chunks of money or waiting for refunds, which can be really slow.
This means I then have cash in my hand to jump when things open, and am not limited to which line or lines I have to sail with in 2021 when cruising returns.
If you do this too, it means you will have money to be able to book one of the new return cruises and are not stuck or limited to any particular cruise line as your funds are tied up with them.
We will only know close to the time what the new cruises are, how long they are, what they will cost and if they will appeal. Having flexibility of cash and vacation time means being able to be nimble and jump on any line or route that appeals and works best for you.
It also means that you should have  vacation day flexibility to take some of those new return cruises when they come on stream, as you do not have to hold days for cruises you have booked during 2021 that may not happen as planned.
So having cash and vacation flexibility should mean that when cruising really returns with those new cruises, you are in a position to act on it.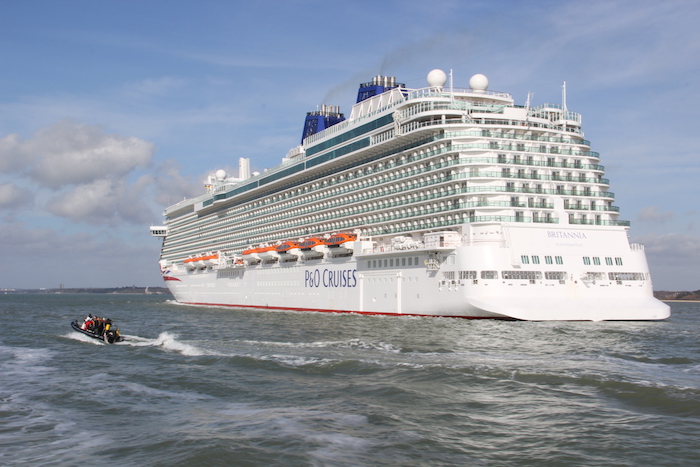 Show Support
Some have said to me that recommending approaches like this is wrong, and we should be showing support for the lines by booking now.
However, booking later this year is supporting them and also being ready and able to book return to cruises they create I believe is great support. The lines in countries like Norway, Germany, Italy, Japan, Singapore and Taiwan have been delighted and encouraged by people committing and booking their return limited cruises. By being ready and able with cash and time to support these seems like a good thing to me.
Do you agree?
ABOUT TIPS FOR TRAVELLERS
—————————————–
Gary Bembridge's Tips For Travellers aims to help you make more of your precious travel time and money on land and when cruising the oceans or rivers of the world. To help you, in every video I draw on my first-hand tips and advice from travelling every month for over 20 years and average of 10 cruises a year.
BECOME A TIPS FOR TRAVELLERS MEMBER
————————————————————
Become a Channel Member to get perks: https://www.tipsfortravellers.com/Join
Become a Patron on Patreon and get perks: https://www.patreon.com/tipsfortravellers
BUY MY CRUISE-THEMED T-SHIRTS
————————————————
Check out my T-Shirt range: http://bit.ly/TFTStore
FOLLOW ME ON SOCIAL MEDIA
——————————————-