Are Cruise Lines Close To Resuming Cruising? CRUISE UPDATE
Are Cruise Lines Close To Resuming Cruising
You are about to find out what progress is being made on the return to cruising out of the United States, the UK, Europe, Australia and New Zealand.
This is another of my Tips For Travellers cruise updates, where I unpick the biggest breaking cruising news, and discuss what it means for all of us as cruisers. The focus in this episode is on where we are on the resumption of cruising in the main cruising regions around the world.
Watch my video on "Are Cruise Lines Close To Resume Cruising"
United States Resuming Cruising 
I want to start by exploring the progress the lines are (or aren't) making on the US CDC's Framework For Conditional Sailing, which lays out the path to resumption of cruising out of the United States.
The CDC process was announced way back in October 2020, with a series of steps lines have to go through. The first stage is returning ships to US waters and implementing specific CDC rules, and tracking, around crew on-board procedures and safety whilst also building passenger and crew testing capability.
The second stage being running test cruises with volunteers to try out and confirm all the new protocols, the third applying for a licence to sail based on the test cruises, and then the fourth being sailing under CDC rules and tracking.
Many cruisers expected those test cruises to be up and running before the end of 2020, or at worst in January 2021, with full cruises starting up in March.
So how are things progressing?
First off, we are able to check how many ships have returned to US waters and how well they are doing in meeting the CDC requirements for crew in that first stage, as these are updated and published every week.
There are some big things I have taken from the weekly reports, and also I think they clearly indicate which lines and ships are further along the process.
Firstly, the number of ships that have returned, or are on their way back to USA waters, to fully start engaging with the CDC on return to service has significantly increased during the last four weeks.
There are now 67 ships listed in the CDC program. There were only around 20 when the Framework To Conditional Sailing was announced.
Secondly, half of the ships returning to US Waters are from two cruise lines: Carnival Cruise Line, with 16 ships, and Royal Caribbean Line, with 17 ships.
Thirdly, Norwegian Cruise Line surprisingly only has 3 ships (Norwegian Gem, Norwegian Jewel and Pride of America) currently in the program, which may be indicative of their plans versus the other two major lines.
The CEO, Frank Del Rio, last month was reported saying that they have more faith in being able to return to sailing in Europe before the USA.
There was also a letter to Norwegian Cruise Line senior officers leaked to the Crew-Center website following their cancellations to March in which the line said they (and I quote) "could possibly launch ships in Europe before sailing again in the US".
So, I will keep a close eye over the coming weeks if there is a ramp up of Norwegian Cruise Line ships joining the CDC program. Lines have to give 28 days notice before bringing ships back into the US and once they do they usually appear on the weekly list immediately.
So, based on this it could suggest Norwegian will not have more ships in the US during January at least.
Fourthly, there are three other lines with significant numbers of ships included in the first stage of the program.
These are Celebrity Cruises with 9 ships, Princess Cruises with 7 ships and Holland America with 6 ships.
Holland America and Princess have not been using Miami and Port Canaveral but been using both San Diego Port mostly, with ships including Koningsdam, Westerdam and Emerald Princess calling there already, and some others will be using Los Angeles. The ships then are mooring out at sea as they work through all the various preparations and trainings.
Fifthly, lines with much fewer ships in the stage one program include MSC Cruises, who have 3 ships close to Miami (MSC Meraviglia, MSC Seaside and MSC Armonia), Disney have 3 (Disney Wonder, Disney Dream and Disney Fantasy) and then there is Oceania Regatta and Seabourn Odyssey also on the reporting. Virgin Scarlet Lady has not returned to the US from Europe and not in the reporting yet.
Finally, and probably as significant as to how many ships are back, or on their way back to the US, not all have passed stage one yet.
At the time of recording less than half of the ships in the program have been given a full "Green" rating saying they meet all of the CDC requirements for crew. So, there is still work to be done to get through stage one before they will be able to apply to move to test cruise stage.
If you want to keep track of the ships entering USA waters and so in the first stage of the CDC program to return to sail, visit the CDC cruise updates page. If you are booked on any ex-USA cruises in 2021, it may be worth looking to see if your ship has joined the process yet.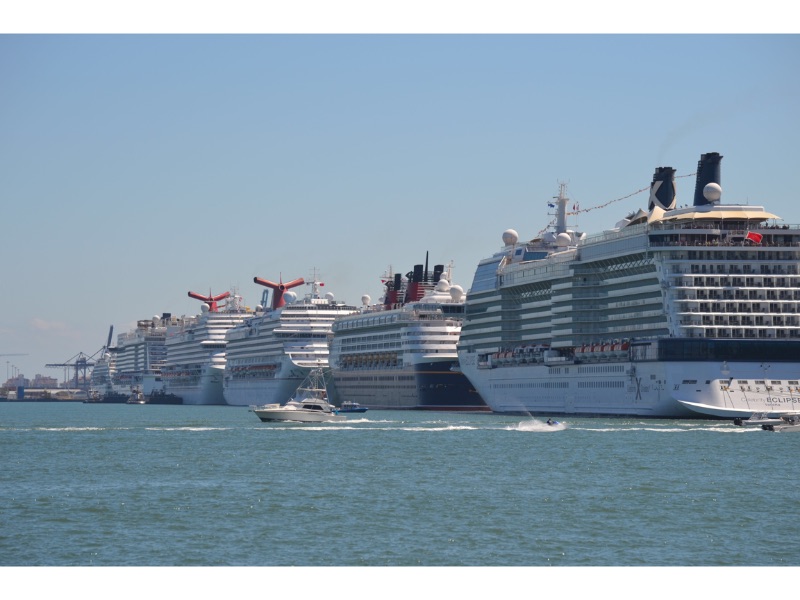 So, taking all that into account, where are we on test cruises?
The lines are staying very quiet on this. No cruise line has announced any dates or plans for the required test cruises. Despite being asked on timescales frequently by media outlets.
The most the CEOs have offered up is that it is taking time to work through all the requirements, which are pretty complex.
In addition to the changes to be made on board to enable physical distancing and putting in place revamped and expanded medical centres, they also have to build testing capabilities on and off the ship, develop arrangements with land-based medical facilities to deal with any outbreaks, re-crew and train and so on.
Royal Caribbean has been the only line so far to set up a register for people to indicate interest in volunteering for the tests, along with a Facebook group. However, even they have given no update on timing or any actual plans for test cruises yet.
So, signs for early dates in 2021 for test cruises is not encouraging. But, we wait with interest and (of course) as news comes I will update you.
By the way, you can keep up-to-date on the very latest dates cruise lines hope to start sailing around the world on the update page on my site TipsForTravelers.com. It is constantly updated with any cancellations or resumptions.
UK Return Cruise Return
The timing for cruising resumption in the UK also remains uncertain. Although the government has agreed the proposed protocols for when cruising returns, they are not prepared to agree a timeline.
The cruise industry say they are hopeful they will be allowed to run test cruises around the UK with UK-only guests in March, with a scaled return calling on ports in Europe, if there are agreed travel corridors sometime, between April and June.
Carnival UK chairman David Dingle, recently told UK "Travel Weekly" magazine for example (and I quote) "If we can get the travel advisory changed, we may be able to do the UK waters phase in a test period sometime in March. But we have to be realistic. We'll be looking at some time between April and June on average." He said it takes up to 12 weeks from the government lifting the no-sail advice to being able to sail.
At time of recording, most UK-based lines including P&O Cruises, Fred Olsen and SAGA have cancelled until April, while Cunard have cancelled through to May.
Europe Cruise Return
In Europe, the Italian Costa and MSC Cruises, and the German Mein Schiff, AIDA and Hapag-Lloyd lines are still operating a. few limited cruises which are currently focused on the Canary Islands, due to the increased lockdowns and limits on cross-border travel.
Hurtigruten is also operating a limited Norwegian port only service, which is due to increase in number of ships during January.
Costa Cruises is still hoping to resume their Italian only port cruises in January for Italian travellers.
MSC Grandiosa is also due to resume Italian only port cruises in January, but they pushed MSC Magnifica back to February 14 due to uncertainty when Greek ports will be open again.
There is no major news on when more broader cross country cruising in Europe will open.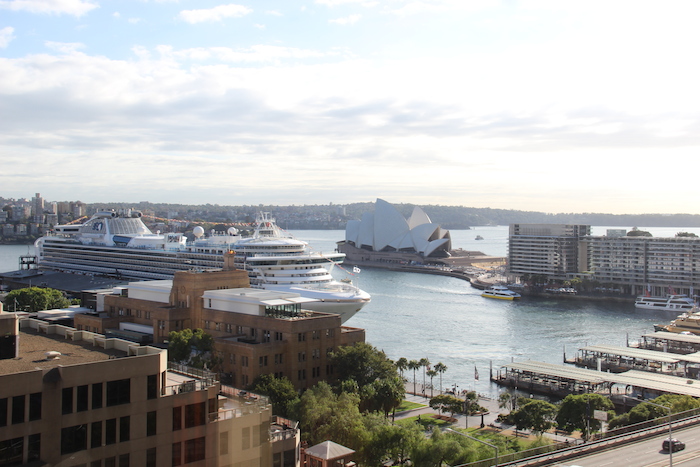 Australia and New Zealand Cruise Return
The Australian government has a ban on cruise ships entering until March at this time. So, no new news and everyone is waiting to see if they extend or let it lift.
Meantime, in positive news, Ponant announced they have received conditional approval for one of its ships to sail in New Zealand waters, for New Zealanders from February 2021 following months of discussions with New Zealand's Ministry of Health.
The small-ship Australian Coral Expedition ships (Coral Discoverer and Coral Adventurer) are also sailing Australian itineraries for Australian cruisers from January.
So, this is the latest on the progress for resumption of cruising in the major regions of the world. Some progress but still no dates pretty much sums it up!
ABOUT TIPS FOR TRAVELLERS
—————————————–
Gary Bembridge's Tips For Travellers aims to help you make more of your precious travel time and money on land and when cruising the oceans or rivers of the world. To help you, in every video I draw on my first-hand tips and advice from travelling every month for over 20 years and average of 10 cruises a year.
BECOME A TIPS FOR TRAVELLERS MEMBER
————————————————————
Become a Channel Member to get perks: https://www.tipsfortravellers.com/Join
Become a Patron on Patreon and get perks: https://www.patreon.com/tipsfortravellers
BUY MY CRUISE-THEMED T-SHIRTS
————————————————
Check out my T-Shirt range: http://bit.ly/TFTStore
FOLLOW ME ON SOCIAL MEDIA
——————————————-