The 8 Downsides of Cruising and How To Deal With Them
What are the 8 big downsides of cruising and how should you deal with them?
What are the biggest downsides, cons or negatives of cruising? In another article and video I explored the positives and good things about cruising, but now I want to explore the downsides, starting with this one:
The environmental impact of cruising
Probably the most common negative view that you'll hear about cruising will be in relation to concerns about the environmental impact and sustainability of cruising. I've done a whole video looking at this area, but as people get more and more concerned about their own environmental footprint, it's clearly an issue, whether it's air travel, rail travel, or any other form of travel. There's a high level of awareness within the cruise industry, and they know they need to improve. The current goal is to reduce carbon emissions by 40% in the next decade, and as an industry they're doing all sorts of things like looking at alternative fuel sources like liquid nitrified gas; looking at more efficient recycling practices; and plugging into power when they're in port rather than running the engines.
… and over tourism
The other issue linked to sustainability and the environment is that of over-tourism. As ships get bigger and bigger, they call on a lot of the same ports. One of the risks is that a lot of the ports are getting overrun with people and just becoming too busy. Again, this is something that the industry is aware of and they know they'll have to address – both from an environmental perspective but also, of course, from the angle of passenger experience. You'll find that many of the places where cruises currently port, whether it's Santorini, Dubrovnik, or some of the places in the Caribbean, can have five or six ships docked at one time and it can be crazy, crazy busy. I think this is going to change as the cruise lines know that they have to create a better experience when you're in port.
Not truly immersing yourself in the destination
Another downside of cruising, one could argue, is that people are travelling the world in a bubble. Once passengers are on board their ship, whether it's a more American or a more UK-centred experience, they're not really connecting and engaging with the places they're visiting, because they're not staying at local hotels or going to local restaurants, so they're a little disconnected and not truly immersing themselves in the atmosphere and culture of the destination. Of course, there are things you can do. You can make sure that you go on more excursions that connect you with people – and I'm finding that more and more of the cruise lines are introducing more immersive local excursions where you do really get to connect with and get to explore a little deeper under the skin of the places you're visiting.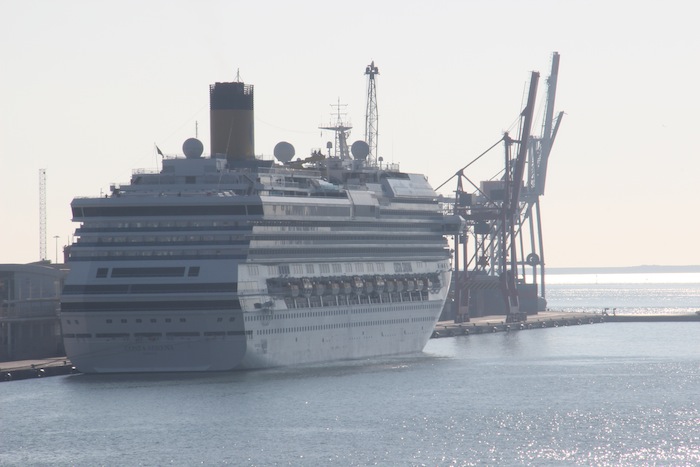 Limited time in each destination
The next potential downside of cruising is that you really don't spend a lot of time in any one place. So, at the moment, most of the places you cruise to will see you arriving at around eight in the morning, and you might leave at four, five, or maybe six o'clock in the evening, so you're not really spending a lot of time in any destination. If you find you really like a place, and you want to spend more time there, you can't because you're completely at the mercy of the ship's timetable. Of course, if you're travelling on a land-based holiday, you may have more flexibility. This is again, I think, another area that the cruise lines understand is a concern to the modern traveller, particularly younger travellers. What cruises are now starting to do is stay in port much longer, so you'll find that you might be leaving ports at ten or eleven at night and there are more overnight stays. I think that cruising is going to become more and more attuned to the passengers' need to connect with the places they're going and experience not only the port in the daytime, but also in the evening.
Itineraries can become repetitive
You'll come across another downside of cruising if you quite often cruise in the same region: the itineraries can get quite repetitive. There are only so many ports that ships can call on, particularly as the ships get bigger and bigger and need ports that can really cope with the size of ships and have the infrastructure to deal with processing such a large number of passengers. If you go on a Mediterranean cruise for example, you'll often call at the same port. You'll be going to Barcelona, Marseille, Monte Carlo, Livorno, Civitavecchia for Rome. And again, if you go on a Caribbean cruise, you'll often go to the same ports repeatedly. So, if you cruise a lot it can get a little bit repetitive. Of course, you can switch things up by choosing different cruise lines, smaller ships or bigger ships to try and shake it up a bit, but there's always a risk of experiencing repetitive itineraries.
Itinerary changes
One of the other downsides of cruising is that you'll find that the cruise lines can change or cancel a port at any time without giving you compensation. Of course, cruise lines aren't going to do this because they want to, but they're going to have to do it occasionally because of the weather, which is the main reason, or because there's some other sort of disturbance or issue, say, political or health-related that stops them going there. I do find I can go on a cruise and typically it will be a place that I really want to go that then gets cancelled, and obviously there's nothing you can do about it. Of course if you're on a land based holiday, there are ways to work around an issue and find a way of going there later, but bear in mind if you go on a cruise, you do need to be flexible and understand that the weather and other conditions can stop you going to port, and there is no recompense for that.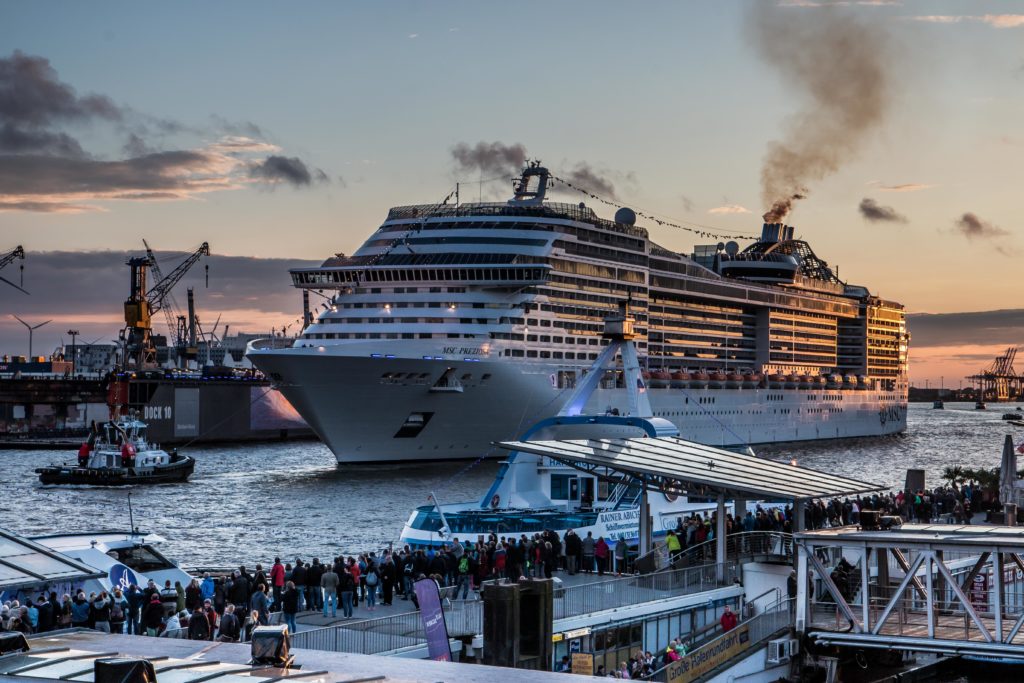 Sea-related illnesses
Another downside to cruising is cruising-related illnesses. The most obvious of those is seasickness, and this can depend a lot on the itinerary. Of course, there are ways to combat this and I would always recommend arriving prepared with the motion sickness or seasickness medications that you know work for you. If you really are struggling, you can go to the medical centre on board and pay to have some treatment there (they generally offer an injection which is really effective). The other illness that a lot of people are concerned about is the vomiting bug, norovirus. In practice, outbreaks of norovirus are higher on land than they are at sea, but they do tend to get huge amounts of publicity when they happen on a ship, and because of the way it has to be documented, and the publicity around it, of course it's very obvious when an outbreak has occurred. The best way of avoiding norovirus is to wash your hands thoroughly and constantly with soap and water. That is absolutely critical, along with avoiding touching surfaces in public areas and then putting your hands anywhere your eyes or mouth.
Extra costs
One of the downsides that a lot of people mention about cruising is that there are often a lot of extra costs. I think what cruise lines try to do is to make sure that they offer the lowest initial cruise fare to tempt you on board, but then once you're on board, you can find that there are a lot of extra costs, for example gratuities and services charges which can be quite a lot of money: potentially $12 -$15.00 per person per day or upwards if you're staying in a suite. Additional costs can include excursions, drinks, gambling, laundry, or – one of the big ones – Wi-Fi, which can be pretty expensive. Of course, the way to beat this is to make sure you've thought through all these things when you're planning your cruise and had a good look at what is included. Increasingly, cruise lines are starting to bundle things in, for example Virgin Voyages include Wi-Fi, gratuities, some of the basic drinks, and all the speciality dining in the cruise fare. You'll often find packages and deals that will bundle these extra costs in with your cruise fare, so it's worth shopping around.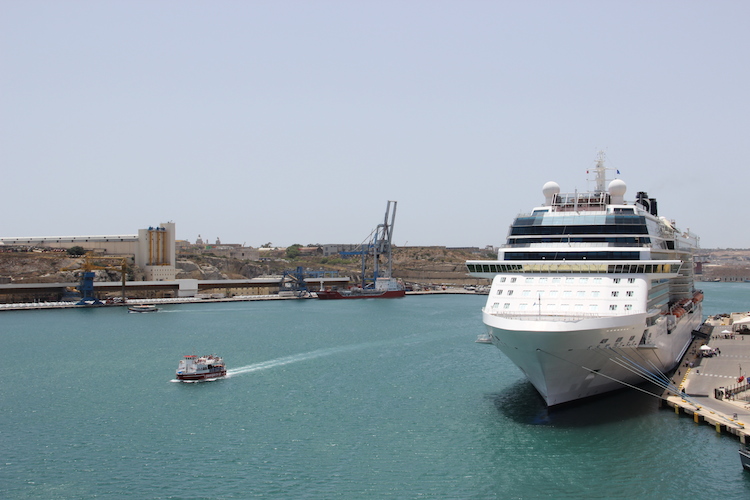 Embarkation and disembarkation
For me, one of the downsides of cruising is definitely the whole embarkation and disembarkation process. Now of course, if you're going on land-based holiday, you may have more problems because you're in and out of airports, maybe experiencing delays or cancelled flights, etc, and that's quite stressful. But, because so many people are cruising, particularly in the big ports like Miami or Fort Lauderdale or, in Europe, Barcelona, Rome or Southampton, these can be busy, crazy places for both embarking and disembarking your cruise. The logistics of getting 15,000 people on and off ships can make it quite a slow process, but the good news is that technology is making it better and better. For example, on Princess cruises they now have a medallion where you can get yourself ocean-ready and upload everything in advance so you can pretty much breeze through embarkation. Royal Caribbean are increasingly using technology to get you onboard faster, but embarkation can be very slow and painful with lots of waiting around. With disembarkation, when they're trying to get three, four, five, or even six thousand people off the ship, it can be a long, drawn out process, however, in my view, it's still not as bad as chopping and changing through airports, though it certainly is a potential downside of cruising.
So those, to me are the eight downsides or negatives of cruising. Of course, there are many upsides to cruising, and I have a whole video where I talk about those, plus loads more videos with cruising tips and advice, so why don't you watch another one of those right now
Subscribe to Tips For Travellers YouTube Channel (click image):

Follow Tips For Travellers:
Subscribe to Blog via Email