7 Best Things About Cruising
7 Best Things About Cruising
What are the seven best things about cruising?
We often talk about the cons – I have a whole other video where I talk about the negatives – but what are the biggest pros of cruising? I'm going to explore the positives and list what I consider to be the seven best things about cruising.
It's made foreign travel accessible
Millions of people went cruising last year. Cruise travel has made foreign exploration easy and attainable for everyone, allowing us to go and see all parts of the world at a reasonable cost. You can go cruising for as little as a hundred dollars, or sometimes if you're really nifty, even less. Of course, you need to be careful: because of the nature of cruising, there can be a lot of additional costs once you get on board, whether that's gratuities, WiFi, speciality dining or excursions, but with good planning, it's still taking people way beyond their borders to explore new and exciting places, and I think that's a big plus.
It caters for a diverse range of traveller groups
The second great thing about cruising is that it caters for a wide range of very specific types of travellers. For example, if you're a solo traveller there are cruise companies that will cater for you: Norwegian Cruise lines have a whole solo area, and on Saga, 20 percent of the cabins are dedicated solo cabins. More and more cruise lines are building in solo cabins, along with programmes and activities designed especially for passengers travelling alone.
If you're a family, there are loads of resort ships which offer water slides, water parks, fantastic kids' clubs and family-friendly excursions. Families have an enormous choice of things to see and do on board, so if you want to go on a multi-generational trip with Grandad, the parents, and the grandkids, it's guaranteed that you'll have options to keep everyone entertained and happy because there's so much to do on a ship. There'll be different excursions, different facilities and activities that cater for all different ages, so you can all go together, or do your own thing, and meet up together again at mealtimes. With a land-based holiday destination that's much more problematic.
If you are a traveller with limited mobility, cruise lines are great at accommodating everyone, even if you have pretty specific requirements. They have specially adapted cabins, will make sure some excursions are suitable for all levels of mobility, and once you're on board, everything is across the ship is easy to access.
If you're, for example, an LGBT traveller, there are cruises for you. There are very specific chartered cruises which cater for the LGBT community. If you are interested in a particular hobby, from ballroom to 80s music – you'll find a cruise themed especially for you.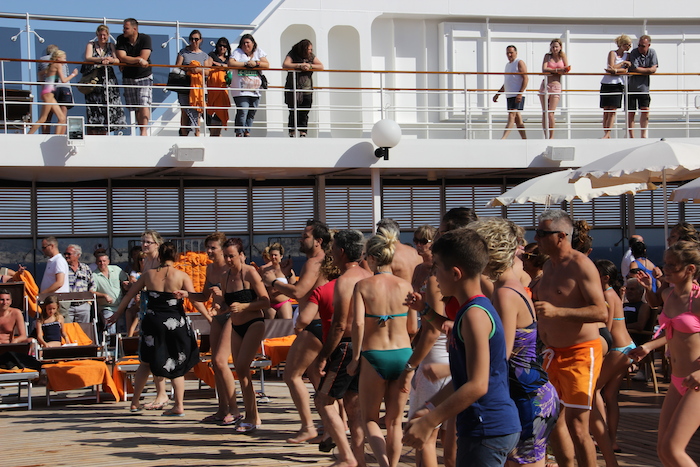 It allows you to visit many places in a limited timeframe
The other big plus of cruising is that you can cover a huge amount in a very short space of time. For example, you can go on a European cruise for seven nights, and go to four or five different countries, visiting all the iconic sights. On a seven day cruise in the Caribbean, you're going to be able to visit four or five islands, so you can see and cover a huge amount of territories in a very short space of time, in a very simple and easy way without travelling, packing and unpacking and having to find different hotels, transport options and places to eat.
It will allow you to make some surprising discoveries
Linked to that, I think, the great thing about cruising is that it will take you to places you've never thought of going, and will allow you to discover some really surprising hidden gems. I once went on an around Britain cruise because I was interested in visiting places like Edinburgh and Dublin. But actually, as we went around the top of the country, we visited all sorts of really interesting small places, which I discovered were linked to – and fundamental to – Scottish history. These destinations came alive because I had watched the TV show Outlander which is based in that part of the world, so I got to experience places that I hadn't really expected.
When I was sailing to Iceland, I visited because I wanted to go and see the big sights in Iceland, but we went to all sorts of places like the Faroe Islands and the Shetlands, and discovered magical new places that I never expected to see. I went on an Asia cruise largely because I wanted to get to Shanghai, Hong Kong, and Singapore, but we ended up going to places like Langkawi, Borneo, and Ho Chi Minh city, which I had never thought of going to. So cruising really does allow you to discover and experience surprising, unexpected places you never considered.
There are many options
The other great thing about cruising is that it gives you an enormous amount of choice. All cruises are not the same – there are multiple cruise lines, from value options like Carnival, Norwegian Cruise Lines, Royal Caribbean, and MSC Cruises, or if you want a more premium experience, you could choose to sail on more premium large ships like Princess, Holland America, P&O Cruises, P&O Cruises Australia, and Costa. If you'd rather enjoy a small ship but still with a premium experience, there are lines like Azamara and Oceania cruises, or if you wanted to go ultra-luxury, there are five and six-star cruise lines such as Seabourn, Regent Seven Seas and Silversea.
If you want to explore exotic, remote places, you've also got expedition cruises. Cruising really does offer an enormous amount of choice: big ships, small ships, expensive ships, cheap ships… Also in terms of choice, you have zillions of itineraries. So if you want to go to the Caribbean, you'll find there are multiple different islands and itinerary choices: Eastern Caribbean, Western Caribbean, Southern Caribbean… and in Europe there are dozens of different routes available. The choice is literally endless.
It's hassle free
One of the reasons that most people talk about cruising being so great is that it's truly hassle free and very easy. You unpack and you pack once – your ship becomes your moving hotel, you wake up at new ports every day, and everything's on tap: everything from your dining, your entertainment… even if you needed medical help. You'll find if you go ocean cruising, you have a medical centre, kids clubs, laundry services and hassle-free dining, so you don't have to think and plan and make complicated arrangements. It's so much less stressful getting around. The simplicity is definitely a big pro.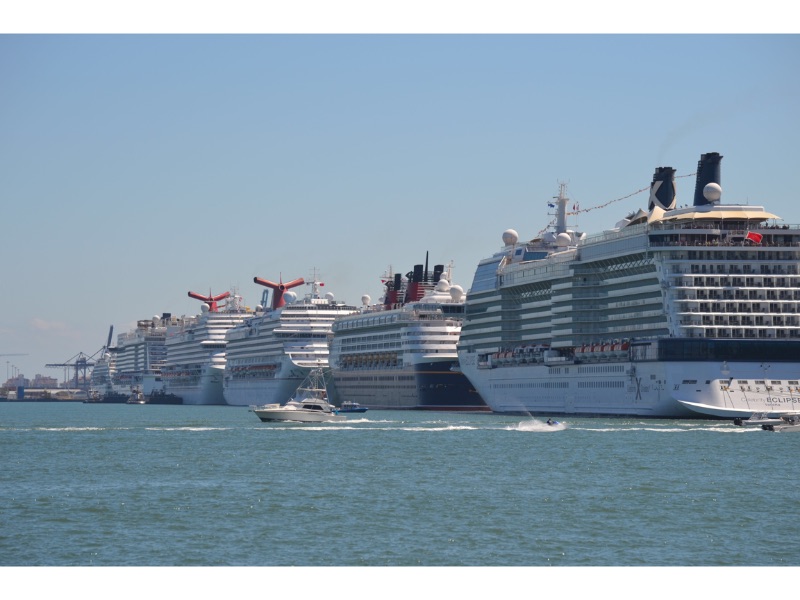 It can take you to remote destinations
The other thing which I think is a huge positive of cruising is the fact that it can take you to places that are almost impossible to get to any other way. I've visited the Arctic, I've been to Antarctica, you can go to the Galapagos, you can sail down the Amazon River, visit Kimberley in Australia… Cruising will take you to remote and very exclusive and special parts of the world.
These to me are the seven big pros and positives of cruising. If you want to know my thoughts on the negatives, you could seek out and watch my other video where I talk about the downsides of cruising. I have loads more tips and advice, so why not watch another of my cruising tips videos right now!
Watch my Best Things About Cruising Video
Watch my Best Things About Cruising Video on YouTube
View more of my cruising tips.
SUPPORT TIPS FOR TRAVELLERS
FOLLOW ME ON SOCIAL MEDIA
——————————————-