Best and Worst Things About Staying Loyal to a Cruise Line
The best and worst things about staying loyal to a cruise line? The ins and outs of cruise loyalty programs.
I've been looking at loyalty programmes with cruise lines and looking at the pros and cons of staying loyal to a particular cruise line. Cruise line loyalty programmes are free to join, and you normally get signed up when you go on your very first cruise. Often, you'll need to sign up to be able to get in to manage your cruise booking. You then earn points based on the number of cruises you take. For most cruise lines, it's based on the number of nights that you cruise, so you'll achieve points and move up through the different loyalty programme tiers dependent on the number of nights that you stay on board.
The great thing about them is that unlike loyalty programmes on, say, airlines, they don't wipe the points and reset at the end of every year, so your nights keep building up. As you get to a new tier, you'll keep that tier and keep working your way up. That then enables you to redeem your points against certain free benefits, or once you're at a certain tier level, you might be entitled to special services or extras.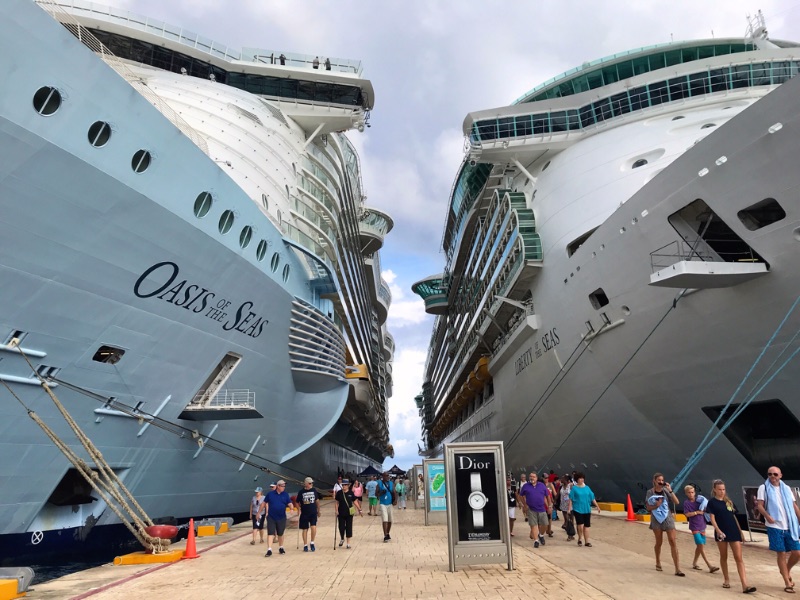 All of the cruise lines have loyalty programmes, and I thought I might just mention the five largest based on passenger numbers: Carnival Cruise Line's loyalty programme is called the VIFP (Very Important Fun Person); The Crown & Anchor Society is Royal Caribbean's loyalty programme; Norwegian Cruise has the Latitudes Awards programme; MSC has the MSC Voyager's Club, and Princess, which is the fifth largest cruise line in terms of passenger numbers has the Captain's Circle.
The worst things about staying loyal to one particular line
Before we look at the upsides, it's worth talking about some of the downsides. There are two main downsides to look out for. The first is that for most cruise lines, as you earn status and tier points, it's strictly for that cruise line only, unlike airline loyalty programmes where airlines tend to be part of bigger groups. With One World, Star Lines and Sky Team, for example, groups of airlines offer membership, and as you build up status with those, you can benefit from that status on other airlines, and you can often move the points between them. This is not necessarily the case on cruises.
I have very high Diamond status on Cunard, but if I go on other Carnival Corporation brands, like Carnival, Seaborne, Holland America, Costa, and Aida, my benefits don't transfer, so for each individual programme I would have to build up status from the beginning. The same, I think, is true of Norwegian Cruise Lines. If you're a part of the Norwegian loyalty programme, that doesn't automatically mean you're a part of the Oceania loyalty programme, or that of Regent Seven Seas.
However, if you cruise with Royal Caribbean Group, you'll find that your status moves between their different brands, so if you cruise with Royal Caribbean, and build your status with their Crown & Anchor Society, you'll find if you go on Celebrity or Azamara, you can keep building and adding your points, and they apply across the different cruise lines. With MSC Cruises, they offer a status match, so if you're perhaps very high status (like I am on Cunard), they will match that status if you apply in advance. So, then you can unlock all the benefits on MSC. So as you look to choose who you're going to be loyal to, bear in mind whether you want to be loyal to one particular cruise line where you can't transfer that loyalty, or whether you want to be loyal to one that's part of a group that will let you move your benefits around. Obviously if, like me, you cruise with many different cruise lines, you risk not building up much status with any of them because you're chopping and changing so often.
The other point to watch out for is that you should never let status get in the way of a great deal, so don't be tempted to just look at one cruise line, because you might find you get great experiences or phenomenal deals to cruise, say, the Caribbean, the Mediterranean, or Alaska on another cruise line. Don't be too choosy because of the perks you might get, because in practice, they're not necessarily so magnificent that they should stop you chasing a great deal.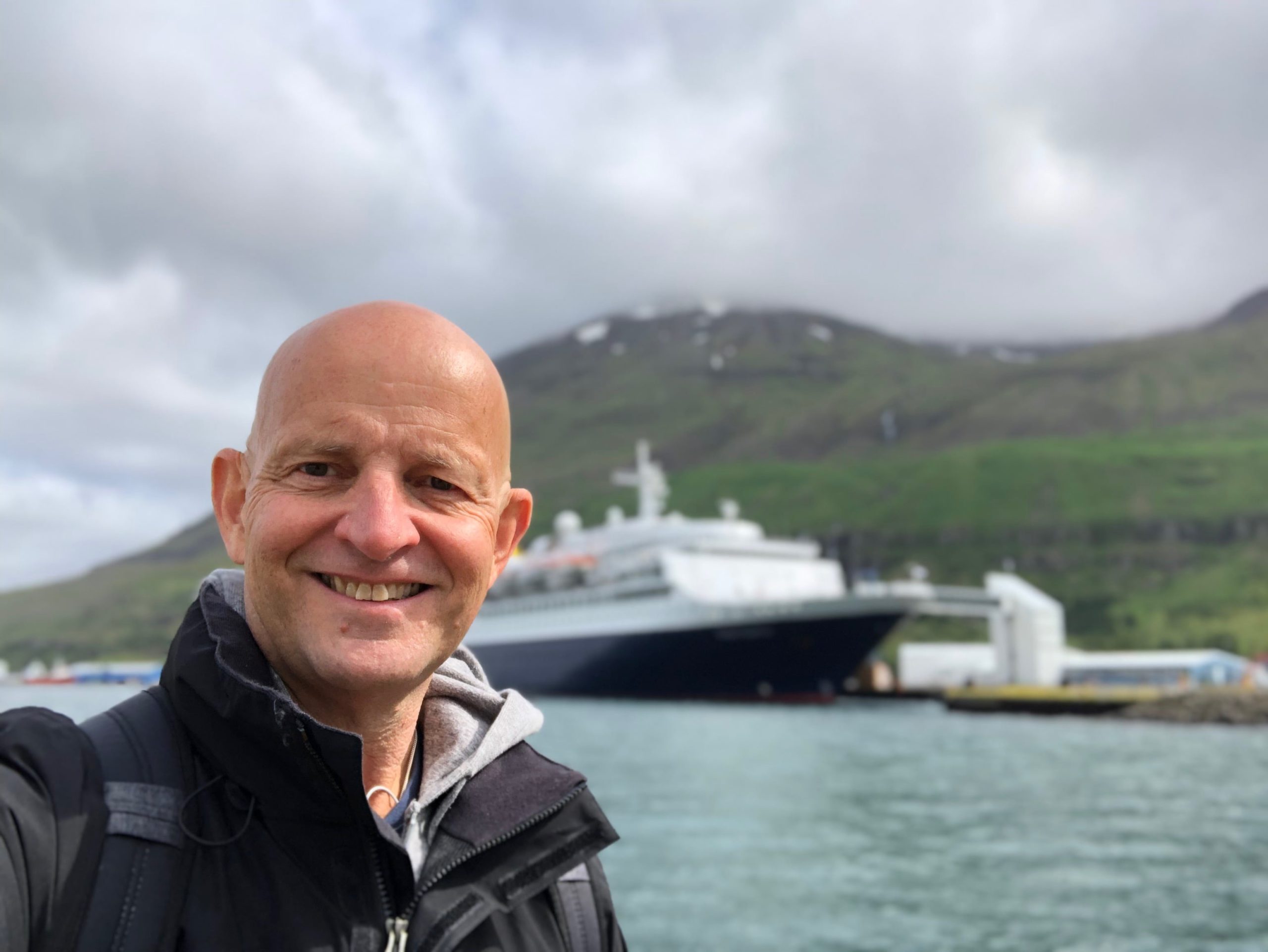 The best things about staying loyal to one particular line
Discounts, upgrades and free cruises
So, what are the six best things about staying loyal to a cruise line and building up status or points? Generally, the best thing is that you get discounts, upgrades and potentially even free cruises by staying loyal. The perks obviously differ by cruise line, so you need to check the details. For example, on Celebrity, you can often get cabin upgrades and discounts on pretty much all lines. With Silversea, as you build up, you can get a free sailing; with MSC you can get free speciality dining and discounts on future sailings; and with most cruise lines, especially Seabourn and Fred Olson, you can get savings on shore excursions. With Holland America you can get fares at special rates for third and fourth passengers. There's a whole mishmash of discounts upgrades and benefits available.
Free services and amenities
The second big plus of staying loyal is that services and amenities are often bundled in, so you'll find all sorts of extras like photos, internet access, dining… even a champagne breakfast will come as you hit different status levels. All the different lines offer different benefits. On Cunard, you'll get things like Wi-Fi, free laundry services and all sorts of different features. As you hit different status levels, you'll get better perks like speciality dining for free.
Faster boarding and disembarkation
The third perk, which I think is a great one is that you get faster embarkation and disembarkation. This is particularly useful if you're on a bigger ship and means that you don't necessarily have to be travelling in a suite to take advantage of priority embarkation.
You'll often find that there are special lounges for different cardholder levels where you can have teas, coffees and refreshments before you go, so you might gain access to a nicer lounge and have different facilities for when you get off. Anything that makes getting on and off the ship a smoother process is a huge benefit.
Exclusive events, parties and activities
The fourth big plus, and this appeals to a lot of people, is that cruise lines often offer exclusive events, parties and different activities for passengers as they go up tiers. Most of the cruise lines will have some sort of cocktail party, or captain's or officer's party for members of their loyalty programmes, and sometimes, depending on your level, might even have smaller, more intimate events and dinner parties. You might find yourself invited to do special things like behind the scenes tours or even bridge visits, which are increasingly difficult to do. You'll also find that people with status are more likely to get invited to the captain's table or be hosted by officers and members of the crew, if that's something that the cruise line does.
Free loyalty gifts
The fifth big plus is that cruise lines will often give their higher status members little gifts and various other exclusive bits and pieces. It could be as simple as Cunard giving out different little pins to indicate your level of status. Some of the cruise lies will give you luggage tags, or special canvas bags which are handy to use on excursions.
Concierge services
The final big plus about building up status is that you'll often be given access to concierge services, which are generally only available for passengers travelling in suites. These will normally be hosted by the staff member who manages the loyalty club on board, so you can go to them for help with excursions, dining or other bookings and they'll give lots of tips and advice as well as being helpful with solving any problems you might have. Obviously, most cruise lines will have this benefit for those passengers in suite class accommodation, but on most cruise lines you'll generally find one person allocated to look after people who are members of the loyalty programme, and particularly those with higher status. It's always a good idea to build a relationship with the loyalty programme manager as this can greatly improve your cruise experience, whether that's an extra bottle of wine, some champagne, or chocolate covered strawberries on arrival.
Do bear in mind, though, no matter how loyal you are, don't let it get in the way of constantly looking for new experiences and new destinations and of course don't lose out on great deals just because you're staying loyal to one cruise line. Great benefits don't always outweigh the savings you could make by finding a better deal – and getting a different experience – on another cruise line.
Watch my video about cruise line loyalty on YouTube
Subscribe to Tips For Travellers YouTube Channel (click image):

Follow Tips For Travellers:
Subscribe to Blog via Email