Travel Agents Focusing on 5 Specific Types of Travellers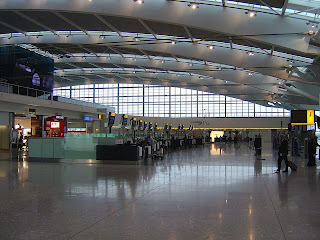 This Tips For Travellers blog is about helping travellers with limited time find the best inspiration, advice, tips – and resources. This posting is about all of this.


One thing that can take up time is finding the right holiday or excursion that meets your need exactly. It can take hours, and a lot of energy, to find one that really suits your specific requirements … or quirks!


So, I thought I would look at travel agent sites that focus on specific types of people. So they are focused on delivering what certain types of people really need.


5 travel agent sites that focus on a specific type of traveller. 


#1: SINGLE/ SOLO TRAVELLERS
There are a number of challenges facing people travelling by themselves. Cost being one of the biggest. While you can buy a train or plane ticket for one person, once you get to book something like a hotel room or a cruise cabin you face a big cost. Hotels usually charge by the room, and cruise lines look for s surcharge for single occupancy of up to 50%.
Not surprisingly, people travelling by themselves is a popular niche for travel agents to look at.


The winner of the "best singles holiday tour operator" in the UK is a company called SolosHolidays.co.uk. They have been going for over 30 years and are the No.1 singles holiday company in the UK.


SolosHolidays.co.uk – group holidays for single travellers


#2: CAREER BREAK TRAVELLERS
Younger: It has become a regular habit for young people to take a "gap year" out between school and university, or university and starting work. There are many sites focusing on this large market.
One of the best known is RealGap.co.uk, who claim to be the leading gap year travel specialists, sending over 50000 travellers abroad. They offer over 200 trips around the world including volunteering, overseas work experience, teaching or just plain old travelling. Gap Year trips to 35 countries from 2 weeks to 2 years.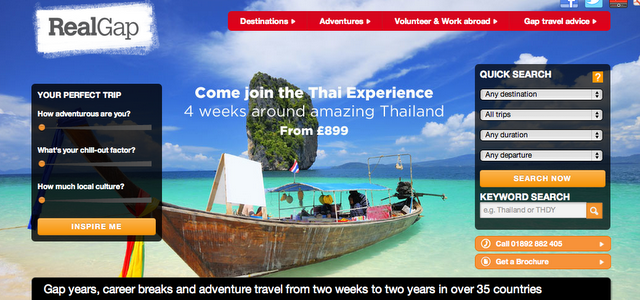 RealGap.co.uk – gap year trips from 2 weeks to 2 years in 35 countries


Older: However, there are now also a growing number of people who are taking sabbaticals and career breaks. Many companies are building these into their benefits packages as people expect and demand more flexibility. Many of these people are looking for breaks where they can also give back something into the community. This is because, in reality, most of the people that can actually afford to take a career break tend to have high paid jobs – and feel they should be giving more back.


One interesting site that targets these people used to be called "Gap Year for Grown Ups" but is now called: InspiredBreaks.co.uk. Their line is "Community. Conservation. Adventure", and they say they provide advice and support for people looking to take a career break (or using their annual holiday allowance) to do volunteer work with communities, conservation programs or adventure tours around the world.


InspiredBreaks.co.uk – Gap Year for Grown Ups taking a career break




#3: OLDER TRAVELLERS
Older travellers are surprisingly, in my view, still an under served group of people with specialist travel companies. With the "baby boomer" generation from the 1950s starting to head to retirement, these are people with a lust for travel – and generally income and pensions to spend on it.


By far the most famous, and established, travel company for older travellers is the company called SAGA.co.uk. They started with a focus on travel for people over 50, and have since expanded into many areas like financial services, health, publishing and insurance. On travel they even have their own cruise line. SAGA is still probably is seen as really serving older than their "over 50" target as 50 is less "old" in lifestyle and adventure than 15 or more years ago. But they are the experts and most focused on older travellers, and their needs.


Saga – Specialists on travel for the Over 50s


#4: GAY AND LESBIAN TRAVELLERS
Probably one of the most prolific traveller groups – and also one that is well served by various travel resources, agents and tour groups. There are many travel companies targeting the "pink pound", and even mainstream travel groups are constantly trying to carve out some of the market. For example, on our last trip to Las Vegas the MGM Hotel Group (which own most of the major Las Vegas Strip hotels) were the main and very public sponsors of the Las Vegas Pride events.


ManTrav.co.uk is a leading gay travel agency is per 20 years old, originally formed in California in 1990, and now claim to be the leading gay travel agents in the UK too. They claim they pick destinations and resorts that not only cater for the community, but are designed to be safe and secure. So they avoid countries and places where it is illegal or risky.


ManTrav: The leading gay travel specialist
As mentioned this target is well covered with also specialist Lesbian Travel Agents (like Olivia.com which is one of the best known) and even a Gay Cruise Specialist Company that charters entire mainstream line ships to run gay only cruises and charter major resort complexes to run on-land excursions. The company is called Atlantis Events




#5: MISSIONARY TRAVELLERS! 
There are travel agents that seem to cater for almost every type of person. To prove the point, here is one of the more focused and unusual I have come across..


While there are many that focus on the needs of various religious affiliations, one of the most noticeable that I came across is one focused on missionary travel called Golden Rule Travel. They specialise in humanitarian and missionary travel.


Golden Rule Travel say: "We understand what it means to be called by God to the mission field. We know how much you need to do before you leave and how important it is to save every dollar, especially on travel expenses. Your mission is to answer His call. Our mission is to find you the lowest possible travel airfare to wherever that call may take you. We offer a full range of travel services to individuals, church groups, NGOs, humanitarian agencies, and missionary organisations"


Golden Rule Travel: For When God's Call Sends You Around the World


Got any other suggestions? Please leave a comment or email me with you favourite and I will add and update this posting