Palais de la Mediterranee Hotel, Nice, France (Review, Video & Photos)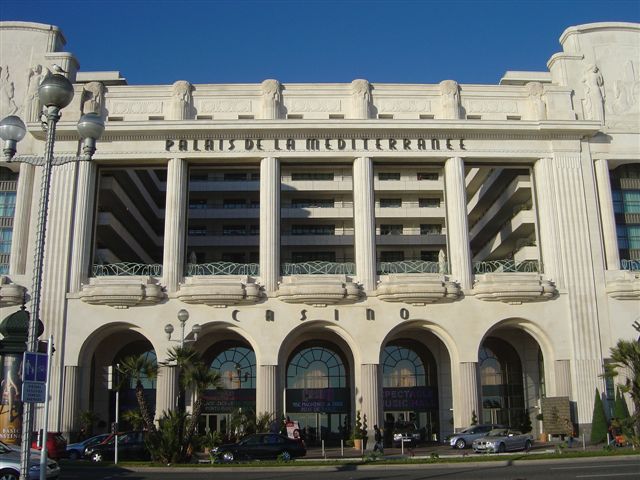 We chose to stay at this hotel based on the ratings, reviews and pictures that we had seen on the tripadvisor.com site. And very pleased we were with the choice!
We stayed at the hotel for 4 nights from 28 Dec to the 1 January.
We booked a sea view room, but as people in the reviews I had read, the room has more of a "glance" at the sea as you can only see it from the balcony! But that was fine as the balcony is very pleasant and had a good open feeling as it looked onto the central open courtyard with the inside/ outside pool.
We found the staff at reception, at breakfast and in the bar very friendly, welcoming and helpful. The recptionist showed us to our room and noted we were missing the internet connection cables (free access – what a nice change from most hotels I stay at!!) and had it sorted in minutes.
The room is a good size and the bed VERY large and VERY comfortable. Nice bathroom with seperate toilet room which again is unusual these days. There are 2 cupbaords but no drawers and there could be more storage. The mini bar was very costly and so we popped to the nearby shops to stock up on drinks and goodies….
The hotel only re-opened in January 2004 and so all feels and is new. It is very tastefully done.
The gym is fairly small but well equipped. The indoor/ outdoor pool is nice and heated so you could actually swim outside. There are no changing rooms at the pool which meant you need to chnage in your room and venture down in robe or such.
We only ate in the bar one lunchtime and had a pretty good club sandwich. The breakfast buffet was huge and good. Lots of good restaurants in walking distance.
I would have no hestitation in recommending this lovely hotel! Check out photos of the hotel and places we visited around Nice: click here

Here is a video of the room: