Norwegian Epic Cruise – My mini cruise!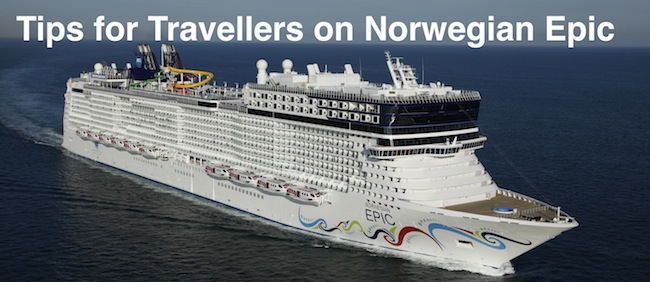 Water slides, lots of dining options and entertainment. Choice is the name of the game on Norwegian Cruises. And now I am going to get the chance to try out their "freestyle cruising" approach.
I have been invited by the popular Norwegian Cruise Line to join them for a three day short Mediterranean mini-cruise on one of their most popular ships the "Norwegian Epic". I will be sailing from Barcelona at the end of September visiting Naples and Rome.
The cruise promises to offer the group of us joining them lots of time to rest and play while we sample the on board  range of speciality dining choices (which seems to fill almost a full web page when I checked the website!), bars & lounges, activities, entertainment and spa to explore as well as the port destinations which will include Naples and Civitavecchia.
I have not been on Norwegian and am keen to find out more about their "Freestyle" approach to cruising. Norwegian Cruise Line say that dining is a speciality for them, with up to 29 dining choices on any one ship including Japanese Teppanyaki, Brazillian Churrascaria and authentic Italian. They also have the first true Ice Bar at sea.
Norwegian Epic is also home to the world-famous Blue Man Group and Legends in Concert, which should bring plenty of evening excitement to the trip! Though not sure if I will partake in the energetic nightlife in Spice H20, Norwegian Epic's adults-only two-level open air club.
Though I know that I will be lining up with the kids to ride in the Aqua Park! I love water rides and their three speedy water slides (including the first bowl slide at sea) really appeals to me. We have a day at sea and looking forward to riding the slides while sailing!
For more Tips for Traveller cruising articles visit Tips for Travellers Cruising page. Follow my Norwegian Epic trip on the Tips for Travellers on Norwegian and subscribe to the Tips for Travellers monthly newsletter.