My secret to solving problems on a cruise
My secret to solving problems on a cruise
I'm going to tell you my secret to solving problems on a cruise. That I think will work for you, too.
I like things to be spot on when I cruise, but I suffer from one of the biggest problems in the world when it comes to complaining – and that is I am British. Whilst we are masters at moaning amongst ourselves, we hate to make a fuss and go and complain.
So, I tend to suffer in silence and rely on my classic British stiff upper lip and "keep calm carry on" mentality- even when things aren't right. Until I had a stroke of inspiration and found the way that gets cruise problems solved that not only works better, but works within my limitations
Reception
Like most of you I normally go to the reception / the front desk / guest relations desk (or whatever it happens to be called on that ship) when I have a problem. You know the drill: usually long lines, tetchy and pushy passengers having a go at the staff behind the desk. And them expertly batting away the complaints and issues.
Other than minor issues, like a wrong charge on my bill or a faulty cruise card, I never had any substantial problem solved this way – like a noisy cabin. "Sorry, there is nothing we can do" is the usual outcome.
Then I hit a big problem, where I decided I absolutely had to find a way to get it solved.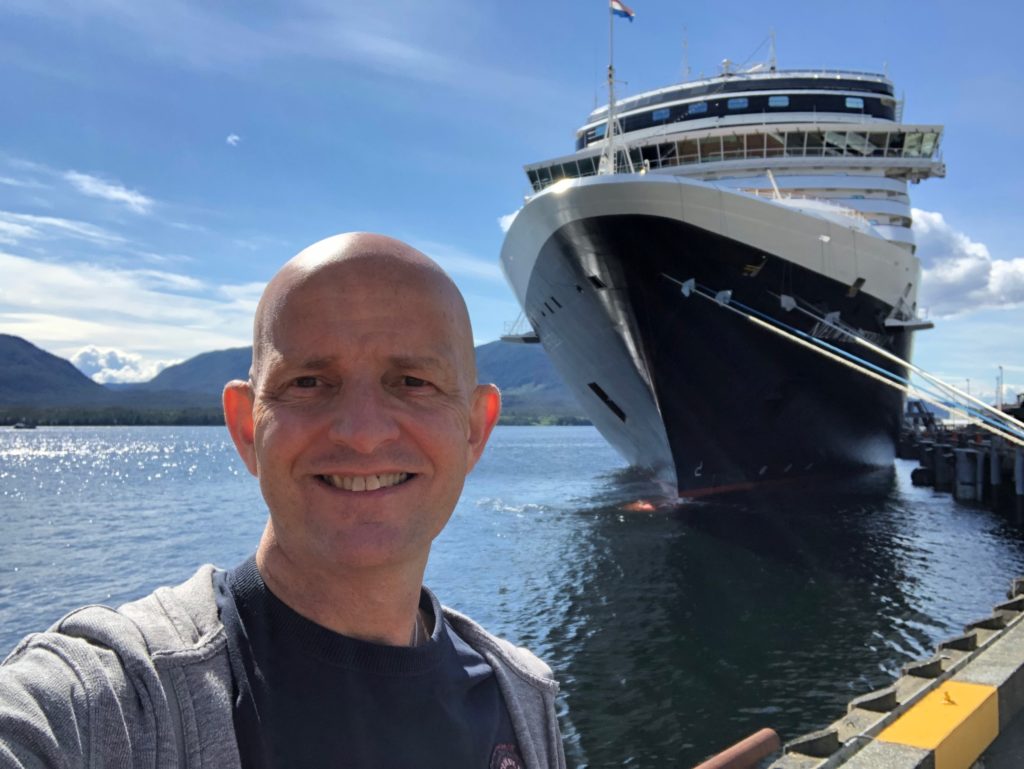 Costa Cruises
I was on a Costa Cruises trip and I was in an Oceanview cabin. When we started sailing there was a constant metal clanging noise, so I couldn't sleep. I just could not go on like that for another six nights.
So, I went to the front desk in the morning, and after waiting in that line for ages all I got was "we'll look into it". Nothing happened, as usual.
I bought earplugs to try that night. That didn't help. I even knocked on the next-door cabin to try and find it they had the problem. They did not speak English and just shrugged at me. I stayed awake late until I was so exhausted and eventually, I did go to sleep. This cruise was turning into a nightmare.
As I lay awake at 2am, I realised I had to find a way to get this fixed. It then came to me that I couldn't be the only one to have suffered from this in this cabin, and wondered if there are "dud" and "problem" cabins on board cruise ships that the crew know about. And, if they know about it, is there something that they can and will do for me.
Cabin steward to the rescue!
So, I decided using the cabin steward could be the way to go. Finding an ally to fight my corner and having someone on the inside could be the trick.
In the morning I asked him to come and listen to the noise while we were still sailing and before I went to breakfast. He agreed it was an issue, and I made it his problem by asking him to solve it.
Then there was a whirlwind of action. While I was at breakfast, he spoke to his deck supervisor who also checked out the noise, and she escalated it to the Hotel Director. By the time I returned from breakfast, there was a call from the hotel director telling me that they were moving me to another cabin.
My finding an ally in the crew, making it their problem to solve, and letting them use the levers they know will work was so much more effective than going to the front desk.
They moved me to a fantastic cabin. From an Oceanview into a balcony cabin, and I enjoyed a wonderful and restful cruise.
Of course, the question then for me is was this a once off fluke or was this just something bigger that I had stumbled on. I resolved that if I ever had problems in the future, I would try it out.
And here is how it played out.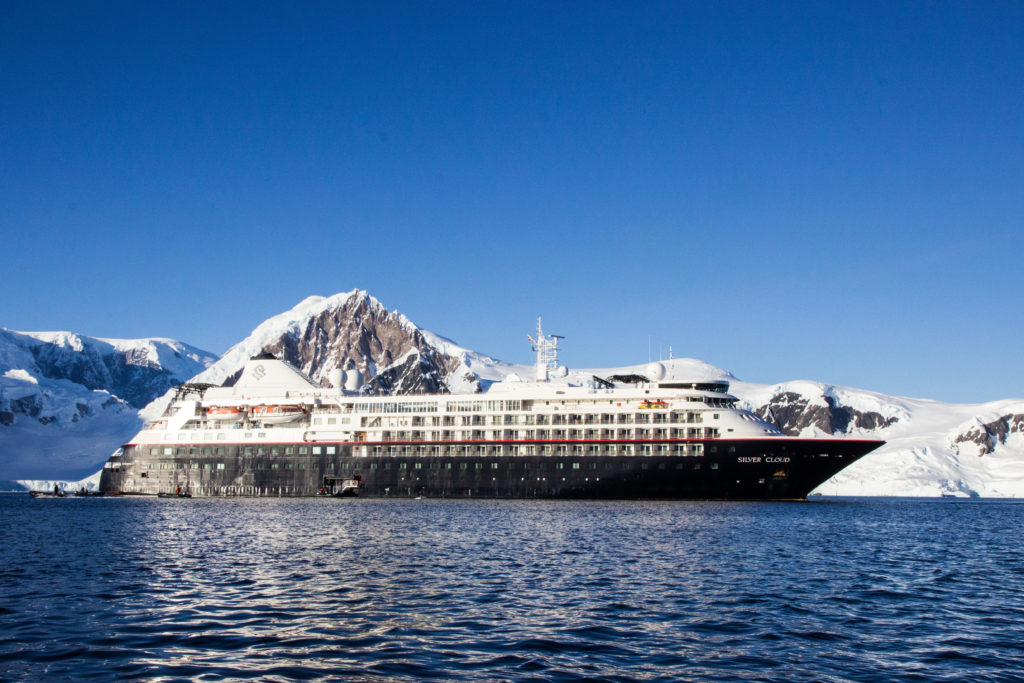 Several years later with Silversea
A couple of years later, I had a similar problem with clanking noises. They seem to follow me on cruises when in an Oceanview cabin at bottom of the ship. It was on an Antarctica cruise on Silversea Silver Cloud. From around about 5 am, intermittent but consistent clanging under the cabin made itself know. And it carried on through the day until about 6pm.
I raised it with my Cabin Butler and asked him to find a solution. Later in that day, I got a call again from the Hotel Director, and like on Costa I was moved me to another (and better) cabin.
This got me thinking again if there are known issues on-board cruise ships. issues that if you do raise those to the crew specifically who are working in that area, they know they're an issue and will escalate them quickly and get them addressed. Unlikely via the front desk.
I just want peace and quiet
As you've gathered, I am very much about having a good comfortable and quiet cabin, and about a year after that Silversea cruise, I was able to draw on this same process on a CroisiEurope Mekong River Cruise. During the night and day there was a strong vibration underneath my cabin which reverberated through the bed. Same process as in the past, spoke to my cabin steward who immediately said that is the generator, to leave it with him and within less than hour the hotel manager had moved me.
But does this only work for cabin issues? I really wondered that, and this is what I found out.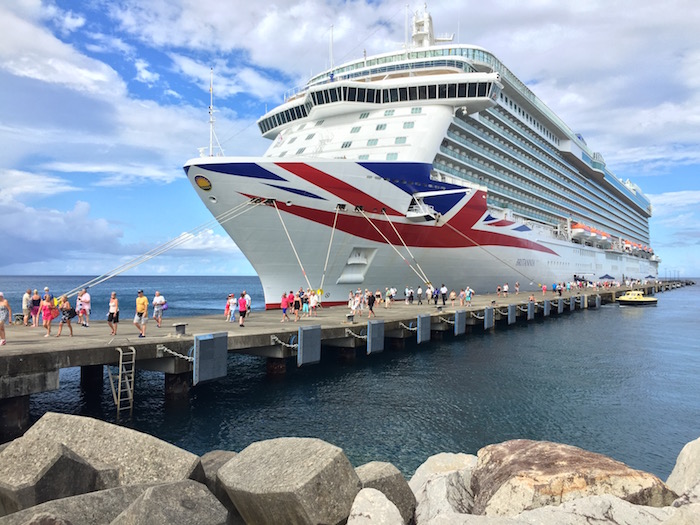 Applying this to excursions
I tried a similar approach when I was on a cruise line excursion, who of course use local contractors. I was on line a cycling tour off a P&O Cruises ship.
The tour guides were disinterested, they rushed us, did nothing when a woman fell off her bike and we all had to help her while they rode off ahead. They didn't even give us the full excursion time.
I know on cruise line excursions there is always someone from ship on these as their ears and eyes, and to stay in contact with the ship if running late.
Normally, it is someone junior and they stay anonymous, so many people on the excursion have no idea this happens. I had spotted on this one it was one of the dancers, so I spoke to her on the tour and at the end. She agreed there was an issue with the excursion, and that she would raise it with the excursion manager.
Before I could follow up with the excursion manager myself, he contacted me to apologise and we were refunded for the excursion. Again, proving that finding an ally within the crew that acknowledges your problem is a much better way than dealing with it straight on with the front desk.
Also, we found out from talking to others on this excursion that they had not been contacted nor refunded.
Friendly, polite and respectful
By being friendly, polite and respectful to the crew that I meet every day, when I ask for help, they are vested in solving it, as they know I am not just being overly demanding and trying to push my luck. They become vested in my problem and they know the levers and who behind the scenes to talk to solve my problem.
This smarter was of solving problems on a cruise has meant my ingrained British reticence to complain is kept intact, but works for me. Worth a try next time you have a problem on cruise, don't you think?
ABOUT TIPS FOR TRAVELLERS
—————————————–
Gary Bembridge's Tips For Travellers aims to help you make more of your precious travel time and money on land and when cruising the oceans or rivers of the world. To help you, in every video I draw on my first-hand tips and advice from travelling every month for over 20 years and average of 10 cruises a year.
BECOME A TIPS FOR TRAVELLERS MEMBER
————————————————————
Sign-up as a Channel Member to get perks: https://www.tipsfortravellers.com/Join
Become a Patron on Patreon and get perks: https://www.patreon.com/tipsfortravellers
BUY MY CRUISE-THEMED T-SHIRTS
————————————————
Check out my T-Shirt range: http://bit.ly/TFTStore
FOLLOW ME ON SOCIAL MEDIA
——————————————-