6 Reasons to Become a Tips For Travellers Patron

6 Reasons to Become a Tips For Travellers Patron
I started my Tips For Travellers Patreon account several years ago with the ambition to provide my watchers, listeners and readers who wanted to support my efforts with EXCLUSIVE content in return. It has been popular and showed me just how important it is for supporters to have access to content that isn't readily available to everyone to see to make it attractive and valuable.
More than 72% of people stated that Patron-only content was very important to them.
While everyone gets free access on YouTube to the almost 900 videos I've uploaded, a weekly video release, a weekly Live cruise Q&A and the frequent 60-second news and tips shorts, the weekly podcast and all the blog posts, Patrons get more by paying a monthly subscription.
So, why should you become a Tips For Travellers Patron?
I'll give you 6 reasons. But keep checking back because there's still so much more and it's always changing – for the benefit of my Patrons!
Self-funded
I fund all my own trips, which means I feel I offer unbiased and balanced overview of cruising and cruise ships. By signing up as a Tips For Travellers Patron, you help me to keep doing that.
Exclusive Patron-only video content (all-levels)
The most important reason to join is EXCLUSIVE patron-only video content. This is what people want and this is content I create just for my Patrons – it is not available anywhere else. These videos range from behind the scenes of making my YouTube content to exclusive videos of various cruise lines, cabins, and destinations not covered in the regular content. You'll also have access to my LIVE Q&A sessions.
Cruise questions answered (all levels)
This is one of my personal favourite membership benefits because it allows me to be one-on-one with every member. This member perk does exactly as it says – you can contact me with your cruise related questions and get timely, private, and personal answers directly from me. This is a feature that is only available to Patreon members.
 Cruising Tips eBook (Cruise Director level and above)
For those members enrolled at Cruise Director level and above, you'll have access to my FREE 200-page Cruising Tips eBook. It's packed full of information and advice on how to discover, plan and enjoy cruise vacations.
Private Facebook Group (Cruise Director level and above)
This is one of the member benefits that everyone seems to enjoy because it lets everyone connect in a private and safe space. Only Tips For Travellers Patrons have access to this private group and it's your platform to connect and chat with other cruisers. It's a fun space and itself is full of useful information. Plus, you can connect with me one-on-one.
FREE gifts (Senior Officer level and above)
That's right, there's more FREE things involved! All my Patrons at Senior Officer level and above benefit from free loyalty gifts every quarter and for those who enrol at Ship Captain level will also receive a t-shirt and a signed paperback copy of my Cruise Travelers Handbook.
So, there you have just six reasons why you should become a Tips For Travellers Patron. Below, I've included the current list of membership benefits per-level, but I am constantly upgrading these and adding MORE benefits for each level – so check back regularly to see if you should be moving up the ranks!
Benefits by monthly subscription level
Crew Member: $2 per month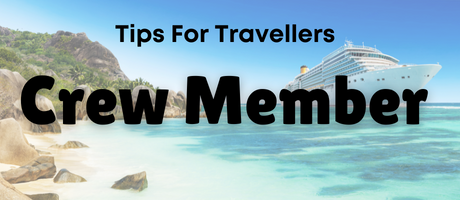 EXCLUSIVE PATRON-ONLY VIDEOS: Exclusive videos with behind-the-scenes insights and any topics requested by you and other Patrons.
CRUISE QUESTIONS ANSWERED: Send me questions about cruising on the Patreon platform and get personalised answers
Cruise Director: $3 per month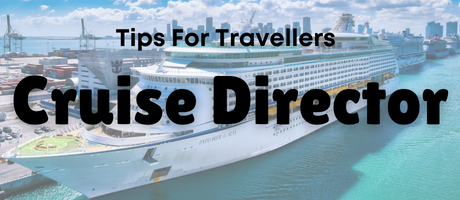 All the Crew Member Perks
PLUS
EXCLUSIVE PATRON-ONLY LIVESTREAM: Join other Patrons and YouTube Channel Members for an intimate livestream where you can ask questions and have them answered
CRUISING TIPS eBOOK: Download a free 200-page eBook of cruising tips
PRIVATE FACEBOOK GROUP: Connect with me and other Patrons and YouTube Channel members on the Private Facebook Group to ask questions and discuss cruise topics
Senior Officer: $5 per month
All the Crew Member and Cruise Director perks
PLUS
ADDITIONAL EBOOK DOWNLOADS: 7 Tips For Travellers Books (worth $35 if bought online) including "Cruise Traveler's Handbook", "Essential Cruise Tips", "The Cruise Travel Guide" and "European River Cruising" (in PDF Format)
LOYALTY GIFTS: Every 3 months receive a bonus free gift of an exclusive design sticker (posted direct to you through Patreon)
Ship Captain: $20 per month
All the Crew Member, Cruise Director, and Senior Officer Perks
PLUS
FREE T-SHIRT: Free "Cruising Floats My Boat" T-Shirt (shipped direct to you via Patreon after 3-month membership)
LOYALTY GIFTS: Every 3 months receive a bonus free gift of an exclusive design sticker (posted direct to you through Patreon)
SIGNED PAPERBACK COPY OF MY "CRUISE TRAVELER'S HANDBOOK"
Whatever you decide, thank you for all you do to support Tips For Travellers and please keep watching, listening, and reading!
Become a Patron on Patreon and get perks: https://www.patreon.com/tipsfortravellers