Who really owns and operates your favourite cruise line?
Who really owns and operates your favourite cruise line? (Be prepared for some surprises!)
In this article, I want to let you know who actually owns the various different cruise lines around the world. When I talk to people about this, there's usually lots of surprises and people are amazed at who owns what.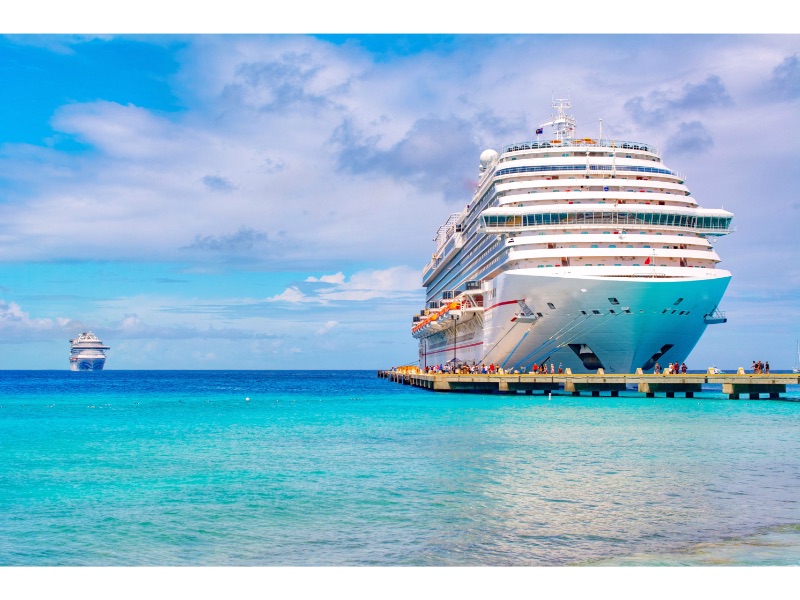 For example, did you know that only three key corporations control the cruise lines that 75% of passengers go on every single year?
Just three corporations – one of which controls cruise lines that covers half of all passengers cruising around the world today.
Two big trends happening with cruise lines.
Trend #1: Big corporations are buying up smaller independent cruise lines
First of all, the big cruise corporations are slowly buying up the different independent cruise lines around the world. What they're doing is they're creating a big mass market value brand. This means that they're creating a premium or luxury brand with big or medium-sized ships that go to all the famous places in the world, the big popular ports.
They normally also have a smaller ship premium or luxury cruise line that can go to the more out-of-the-way, more unusual places. They also have an ultra-luxury brand which increasingly they're using to go into expedition cruising.
Trend #2: Travel Corporations launching a Cruise Line under their name
The second thing is we're seeing more and more corporations, particularly travel corporations, getting into the world of cruising and launching a cruise line under their name.
Who are the biggest cruise lines in the world?
7 biggest individual cruise lines, based in passengers:
1. Carnival 22% (as big as all of the Royal Caribbean brands together)
2. Royal Caribbean International 19.2%
3. Norwegian Cruise Line 8.7%
4. MSC Cruises 7.2%
5. Princess 6.4%
6. Costa Cruises 6.0%
7. AIDA 4.6%
#1 Carnival Cruise Corporation
The biggest cruise corporation in the world is Carnival Cruise Corporation. 50% of all cruise passengers go on one of the Carnival-owned companies every single year. They have nine cruise lines at the time of writing this article.
They obviously have Carnival, which is how they really started, right back in the early 1970s. They have Fun Ships and they basically take almost 1/4 of all cruise passengers every single year on a Carnival cruise. And they are the brand that really created all the excitement around cruising in the way that we know it today.
They also own many other lines. In the premium end they have Princess cruises, which as I mentioned is the fifth biggest cruise line in the world. This is very much a luxury cruise line with a very large fleet, over 20 ships, and they cruise all around the world.
They also own Holland America which is a very traditional cruise line with Dutch heritage dating right back to the late 1800s and they do cruise all around the world. Princess and Holland America were the two cruise lines that originally went into Alaska.
Carnival also own P&O Cruises out of the UK, and P&O Australia.
On the ultra-luxury side, they have Seabourn, which are small ships providing a very ultra-luxury experience and of course they are now also going into expedition cruising.
They then additionally own some brands which cater to very specific markets. They own AIDA, which is for the German market, they have Costa which really caters to the Italian market, and then one of the brands which is probably one of the most famous cruising brands of all is Cunard.
Yes, Carnival corporation own Cunard! Carnival is often seen as one of the cheapest ways to go cruising, and Cunard is often seen as one of the big prestigious because of their liners, particularly the Queen Mary 2, and the transatlantic crossing that they do.
These are all of the brands within the Carnival corporation portfolio. A huge 50% of all cruise passengers will go on one of those Carnival brands every single year.

#2 Royal Caribbean Corporation
The second biggest cruise corporation in the world (where roughly 1/4 of all passengers travel with every single year) is the Royal Caribbean Group.
The Royal Caribbean Group has six cruise lines within its portfolio at the time of writing this article.
First up they have the Royal Caribbean International – the big mega ships with lots of innovation. These liners were the first really to bring the big resort experience on board, with things like water parks and Flow Riders and ice-skating rinks, and things like that.
They also have a number of other interesting brands.
On the premium end they have Celebrity Cruises which is a more contemporary yet traditional cruising experience. Celebrity is very popular, and they are becoming more and more innovative with the launch of things like Celebrity Edge, and Celebrity Apex. But it is still very much a traditional cruising experience operating in the more premium luxury end.
Their ultra-luxury brand is a very interesting one, it's Silversea. Silversea is now part of the Royal Caribbean Group and they are very big in ultra-luxury cruising, so competing with Carnival's Seabourn, but also have a very big and fast-growing expedition business.
They also own Pullmantur which is a cruise line which is very focused on the Spanish market.
They also have a joint venture, a 50-50 joint venture with TUI Cruises. TUI Cruises is big within Germany, and they have ships right throughout Europe.
The other cruise brand within Royal Caribbean is Azamara. Azamara is a smaller ship cruise line, and they really focus on the destinations. They talk a lot about destination immersion. So, as part of the Royal Caribbean family, they are their small ship premium destination-focused brand.
# 3 Norwegian Cruise Line
The next big cruise corporation is the Norwegian Cruise Corporation. And Norwegian Cruise has three key brands at the time of recording.
The first is the most famous of all, of course, which is Norwegian Cruise Line. Norwegian Cruise Line became famous for creating freestyle cruising. It's the most relaxed, the most informal of all the cruise lines. This means you have a huge range of dining options, bar options, big glitzy entertainment, but it's quite laid back. You can wear shorts for example to dinner on board Norwegian Cruise Line. So, it's very popular for people looking for informal cruising with lots of bells and whistles.
They do then have an ultra-luxury and a luxury brand. On the luxury side they have Oceania. That's their premium brand, with relatively small ships. They are especially well-known for their food. They claim to spend more per passenger than anybody else on food, and they have big glitzy and really impressive menus. And because they have smaller ships they can also go to the more out-of-the-way places.
On the ultra-luxury side, so competing with things like Seabourn and Silversea, they own Regent Seven Sea. Regent Seven Sea is very luxurious, and they are the most all-inclusive of the ultra-luxury brands It includes things like the excursions, Wi-Fi, gratuity, all those kinds of things, within their fare.
So, across those three big cruise corporations, Carnival, Royal Caribbean, and Norwegian, 75% of passengers around the world go on cruise liners owned and operated by them.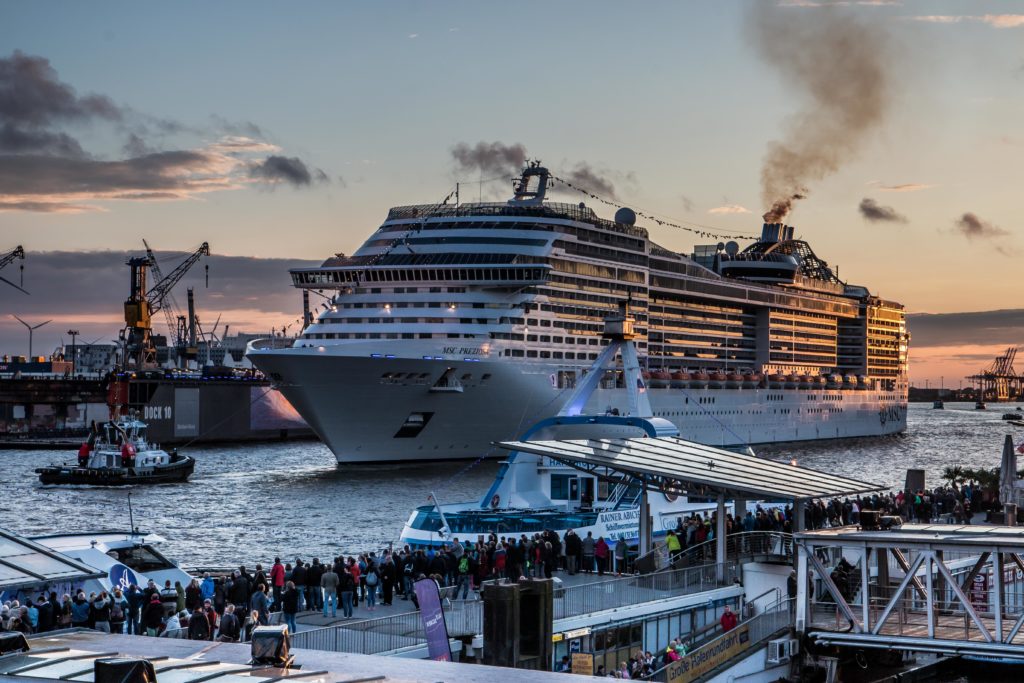 #4 Next Biggest Cruise Liners
I've already mentioned MSC Cruises which came out of the MSC cargo business, which is very fast-growing at over 7%.
A lot of corporations are starting to get into cruising. One of the most significant of those, is one that most people in Europe and North America aren't that aware of, and that's Genting Hong Kong. Genting Hong Kong used to be one of the biggest shareholders in Norwegian. They sold that and they're now focusing on brands much more on the Asian side, but they do own Crystal, so the very ultra-luxury Crystal is part of Genting Hong Kong. They also have Dream and Star Cruises, which are very big in Asia. There's lots of other corporations getting into cruising. Disney of course has the Disney Cruise Line. Virgin has launched Virgin Voyages. Viking (which was in river cruising) has gone into ocean cruising as well.
Saga, which is a UK insurance company has Saga Cruises. I've already mentioned TUI who are big in travel. They have TUI Cruises in Europe and they have Marella cruises in the UK.
And even some of the brands that are much smaller like Ponant, have taken over Paul Gauguin in French Polynesia, and then Windstar is controlled by a big travel company Xanterra Parks & Resorts.
Are you surprised by any of this?
Watch My Cruise Line Owners Video
Watch my cruise line owners video on youtube
Subscribe to Tips For Travellers YouTube Channel (click image):

Follow Tips For Travellers:
Subscribe to Blog via Email