Things To Consider Before Booking A 2021 Cruise
Things to consider before booking a 2021 cruise right now!
As 2020 looks increasingly difficult for cruising, lots of people are getting very excited about booking a cruise in 2021. They want some certainty, and they want something to look forward to. However, there are seven things that you need to think about before you rush into booking cruises in 2021.
Some lines may go
We don't really know how many cruise lines will actually survive into next year. That might sound a little gloomy, however it's very likely that cruising is going to struggle to start in 2020 or may be seriously delayed. It's looking tough for all sort of reasons, with new rulings from the CDC in the US; lots of ports closed in Canada, Australia, etc; the logistics of getting crew back onto ships once they restart, and lots of international travel bans that look like they're staying in place towards the end of the year.
We just don't know which cruise lines will survive, so if you book your 2021 cruise, there is always a risk that some cruise lines won't survive, and you end up losing your money.
After 9/11, which had a much shorter period before travel restarted again, a number of small independent cruise lines did actually go out of service. So, you need to think very carefully about which cruise line you choose and whether you want to commit right now, until it's much clearer who is surviving into 2021.
The really big cruise line groups like Carnival Corporation which includes Carnival Cruise Lines, Holland America Line, Princess, Seabourn, AIDA and Cunard; Royal Caribbean Cruises, which includes Royal Caribbean, Celebrity, and Azamara; and Norwegian which includes Norwegian Cruise Line, and also Oceania and Regent Seven Seas. These lines have raised quite a lot of money in the market and have liquidity which will take them at least towards the end of the year and into the next, so these groups may survive.
However, the longer the shutdown continues, we just don't know how many cruise brands will survive. So, you need to think carefully, because it's certainly not business as usual. There's an enormous amount of pressure on cruise lines' finances.
Itineraries will change
The second critical reason is that the ships and the routes will probably not run as advertised.
If you think about it, the 2021 programme was set a couple of years ago when it was business as usual, so all the ports and regions were open, they knew how many ships they had, and they had new ships coming on. However, we just don't know which regions will open, when they will open, and even which ports will welcome back cruise lines, because some regions have been very hostile towards cruise ships and cruise lines.
One thing I think we can guarantee is that the 2021 brochure is not going to operate as expected because it was planned a long time ago, especially if cruise lines start laying up ships to reduce their capacity. Also bear in mind that when you book a cruise, the cruise terms and conditions allow the cruise line to adjust and change the itinerary without you having any recourse.
So, unless it's cancelled, you will go on a cruise which may not include the ports you want. So, if you're looking at booking your dream cruise to a particular part of the world, with ports that you absolutely want to go to, bear in mind, there is a strong possibility that many itineraries and ports will change. I also think personally that we will find the scale of cruising changing.
So, I think we might find much more focus on the big traditional cruise markets: the Mediterranean, Alaska and the Caribbean, and some of those more exotic cruises may start to fade away until things really get back to normal.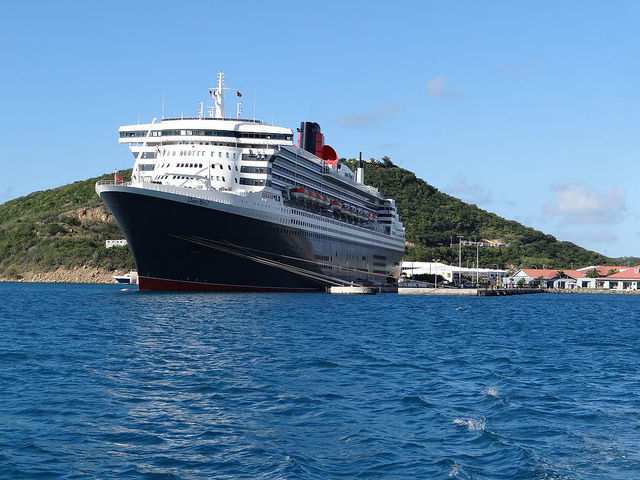 Prices will fall
The third key reason is pricing. I've taken a look at pricing for 2021 and the prices are still very much built on what seems to be business as usual. I think they're still pretty high because they're based on what the brochure prices were at that time. However, we're already seeing lots of offers coming on.
Although the fare hasn't changed that much, there are lots of benefits being added on, for example onboard credit, Wi-Fi, speciality dining, gratuities… all sorts of added perks and benefits to try and make a better value proposition. However, I think we can say with quite a lot of certainty that demand for cruising will be down, because the new to cruise people who were considering cruising are very likely to have been put off.
Added to this, many people who perhaps dabbled with cruising may be put off by all the negative publicity and media that's been built up. You might also find that there's more peer pressure not to go on cruises – family and friends are worried about you getting stuck and quarantined on board. So, prices at the moment are still pretty high, but I do think that the combination of all these factors is going to put a lot of pressure on pricing.
I genuinely believe, that there will be a lot of capacity next year, even if the cruise lines do cut back what they're doing, so there will be a lot of good offers and deals once this dust is settled. Once they're back in operation, they can really assess how full ships are going to be, so by locking 2021 cruises in now, you're removing the chance to be flexible as more offers and deals are available. You may disagree with that and believe booking is the right thing to do now and of course that's a decision that many people seem to be taking.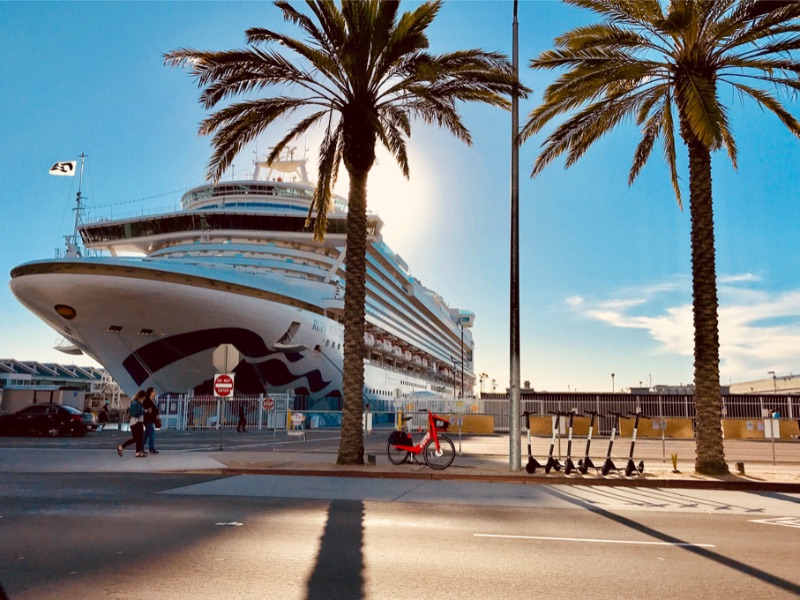 Related costs will rise
One of the things that I've been thinking about a lot is what is going to happen to the onboard cost. As you know, when you get on a cruise, you've paid the fare, but once you get on board, a lot of extra costs often come along. I'm wondering whether many of these costs are going to increase significantly, driven by social distancing. What we know so far is that it's unlikely that there's going to be a vaccine until well into 2021, even on a fast track.
So, we're still going to be managing the whole virus situation, and a key part of that is going to be social distancing. So as social distancing is applied, think about the impact that it will have on those extra onboard costs. First of all, there is a strong chance that cruise lines will sail with fewer people on board, so they'll need to try and build up each passenger's onboard spend.
That could mean that to make sure that the crew are paid, you might find things like gratuities go up significantly. I think you'll also find that tour prices will go up, because they'll probably have to run smaller tour groups so they can spread people out on the bus, and when they go on tours. Plus, transportation to and from the port to join the ship could be significantly more expensive.
One of the big discussions, certainly, at the time of writing, is that until there are more testing processes in place to screen airline passengers, probably beyond temperature checks, there may be flights flying with social distancing rules in place. So, at the moment, people are talking about the middle seat being kept empty or alternative rows only being booked. And there's a lot of discussion that airfare prices heading into 2021 may be quite a bit more expensive.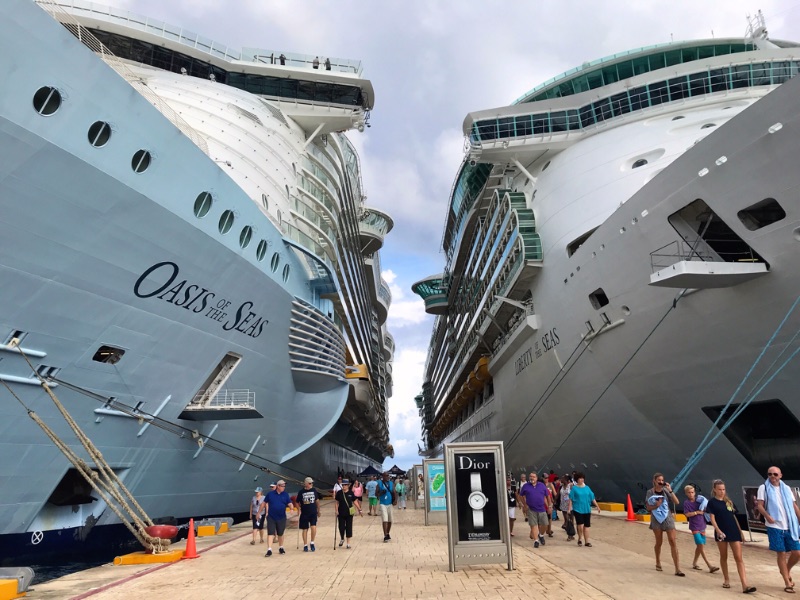 Cruising rules and process
One of the other key reasons for not booking 2021 now is that we don't actually know how cruising is going to operate.
At this point in time we don't know the rules and regulations around the whole cruising process: whether you're going to have to get a medical certificate, or a vaccine certificate when that comes in; whether there's going to be much more advanced medical screening which might involve doing a COVID-19 test before you get on the cruise; or whether there will be testing during the cruise.
We just don't know what that whole process will be to ensure that when people get on to the ship, they're 100% clear of the virus. We do know that temperature checking is not enough, so you might find that too intrusive. You don't want to take the risk that you head off somewhere to a cruise only to be denied boarding.
We don't know what the refund process will be if you find you get sick quite close to the cruise, because travel insurance will not cover anything related to the virus. At the moment, the booking conditions for cruises are still showing the traditional cancellation process where you pay 60 to 90 days before, and you're pretty much going to lose 75% to 100% of the fare. Plus, if there is an incident on board, we don't know how the quarantine process is going to work.
We know that the CDC in the US are talking about not letting people come back on land, that there are going to have to be hospital quarantine ships. And really importantly, if you're a senior, certainly at the moment 70 plus, you have to have a medical certificate. So we just don't know yet what the procedures for cruising in 2021 are going to be and you may want to hold back until we have certainty around that to see if you actually feel comfortable cruising with those procedures.
Access to facilities
Another thing that I think will happen, is that access to facilities and how things work on board will change. As I mentioned, I do believe that social distancing is going to be a key part of managing the whole process moving forward.
We've already seen some cruise lines talking about only filling the theatres half full, and having restrictions on how many people can be, say, in the gym or perhaps around the swimming pool or in bars. There'll be restrictions on how many people can be in different venues, and how far they can be apart. So, it's likely that the way we use onboard facilities is probably going to be very different.
It's unlikely there will be big groups of people congregating on board because of the whole rules around social distancing and managing that whole process. You might find, for example, there might be less entertainment available, because if they're only running the theatres half full, they might have the same show on for two or three nights.
Travel insurance
Another critical point is travel insurance, which as we know will not cover COVID-19 and virus pandemic related issues. So, if anything happens on your cruise related to that, you need to be confident that the cruise line is going to cover that within what they are offering.
Importantly, you might also find that the cost of cruise travel insurance increases significantly because of the backlash against cruising that has built up. So, for example, you might find there are more limitations, or that it's harder to get, particularly if you're an older traveller. Whenever you book travel insurance, it's really important that you check that it has cruise cover, because there are quite a lot of extra costs like medevacs, etc, which normally is not premium, but could be a challenge going forward.
You don't want to be travelling without travel insurance in case you have some non-COVID related issue, for example if you lose your baggage or need medical care, because obviously medical costs can be really high.
It's very tempting to book a cruise for 2021 right now, because all of us, of course are looking for hope, and dreaming and planning for the future once we're through everything that's going on. However, it may be a good idea to pause a little bit before you commit yourself to 2021.
You may want to wait until it's really clear and absolutely signed off by all governments around the world when cruising can start. For example, we've seen that the DDC in the US have a whole lot of criteria, and they're saying that cruising isn't going to recommence for quite some time. In Europe, we're seeing the EU talking about closing their borders to foreign travellers, to at least September, with France saying October. It means they're not going to be able to get crew back on the ship, and probably if you're a non-EU resident, you won't be able to join ships in Europe.
So, there's so much uncertainty and it may be worth waiting and seeing how the dust settles before you commit money that you may regret later. I have loads of tips and advice videos about cruising, so why not watch one of those right now?
Subscribe to Tips For Travellers YouTube Channel (click image):

Follow Tips For Travellers:
Subscribe to Blog via Email