Sao Paulo (Brazil) : Sofitel Hotel
Previous article: Tips for Travellers to Sao Paulo
I was recently in Sao Paulo in Brazil for a week for work. Flew here on British Airways (which was a nice change after the terrible time I had on Virgin – and still no apology or news on what they plan to do).


Below is a video of the very nice room at the Sofitel Hotel on Rua Sena Madureira here in Sao Paulo.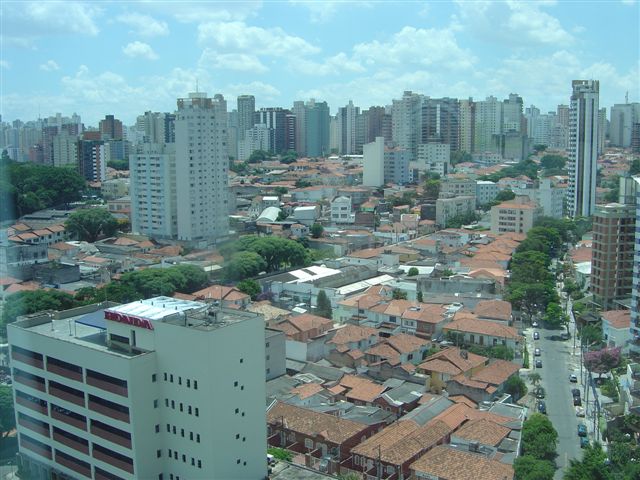 View of Sao Paulo from my room in Sofitel




Here is my review of the hotel:


I liked this hotel. The rooms are large; the food is good and the staff all very helpful and friendly.
While the hotel basically overlooks an interchange it is very near to the large public park that locals can be seen streaming into on the weekend and makes for a very pleasant place to escape to near the hotel. The whole area the hotel is in is very well lit and it feels safe to walk about in.
The hotel does not look much from the outside and, like so much of Sao Paulo, is not an inspiring piece of architecture! It is somewhat of a surprise then when you walk into the hotel and there is a large open lobby with huge sweeping staircase that makes you feel like you are in a much more stylish and older building.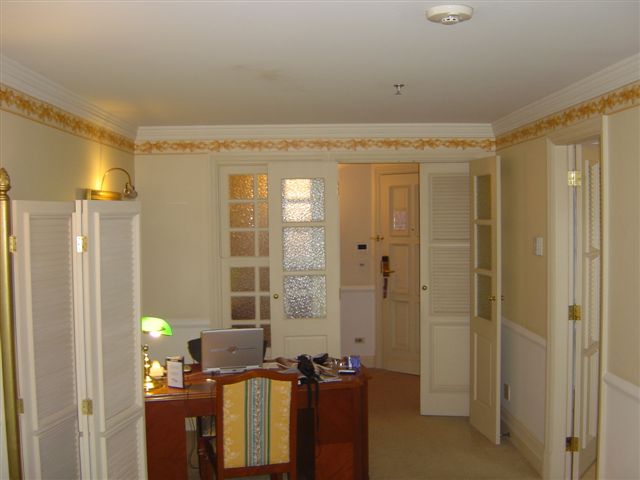 Sofitel Sao Paulo
The staff is all very welcoming and friendly from the guys on the door and from then onwards.
I was staying in a room on the 15th floor and was again surprised when I went to my room. Firstly because it was so large and then again because it felt like it was in a much grander building.
The room had a small "lobby" area where the mini bar, cupboards and storage space was. Then there is an area with a desk, then a small screen and the large (and very comfortable) bed. The bathroom has a long basin unit, window, toilet and only a shower. This is set in the corner and substantial in size. There is no bath, though there are (apparently) rooms you can upgrade to which cost more that have a bath. I hardly ever bath and this did not bother me, though suddenly (I assume because I could not) I had a huge desire to have a bath.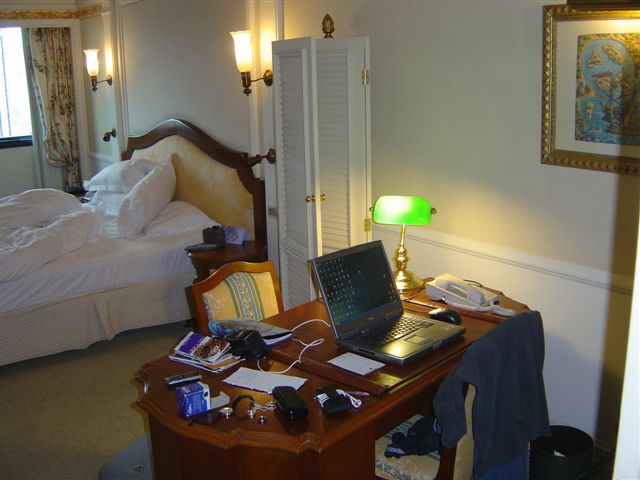 Sofitel Sao Paulo
The only missed opportunity is that the window in the bedroom seems very small. As the weather is so good and bright it did not mean the room was dark but the view out across to Sao Paulo was nice and open and it seemed a pity that the hotel had not been built with large floor to ceiling windows.
The food is great at the hotel with lots of fresh fruits, salads and the like. The buffet breakfast is quite a feast and even the continental breakfast I ordered one day in my rooms was presented so beautifully I was compelled to take a photo of it.
The gym facility is ok, with some cardio machines and a very old multi-gym and some small free weights so you can get a cardio work out but not much else. The swimming pool is tiny and there are 2 tennis courts that seemed to always be busy.
I would be happy to stay here again. especially with the yummy room service breakfasts….