Podcast # 39: Koh Samui, Thailand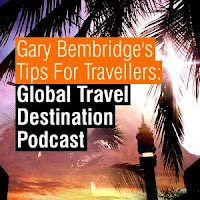 The 39th podcast in my Tips for Travellers: Global Travel Destinations series is now available.
This podcast covers the island of Koh Samui in Thailand.
To download it, either subscribe to the podcast series in iTunes by clicking on this link, by using the links on the left hand side of the blog which lists all 39 podcasts or by "right clicking" this link and saving the MP3 file to your desktop and then listening to it.
The show notes can be obtaining by clicking here, to see my photos of Koh Samui click here and for the review of the Tongsai Bay where I stayed click here