Cunard Cruise Fan Gift Idea…Cunard Colouring Book !
Recently I shared a video and post of the 12 must-have cruising items that would make perfect gifts for anyone you know that like to cruise. Or perhaps are going on their first cruise.
Here is another idea. This one is for anyone that loves Cunard or perhaps will be cruising with them this coming year. It is the Cunard Colouring Book by Chris Frame and Rachelle Cross. I have followed Chris and his cruising, speaking and writing for many years now. he is a huge Cunard fan and speaks regularly about maritime and Cunard history on board their ships. He often appears on Australian media, where he lives, when cruise topics are discussed.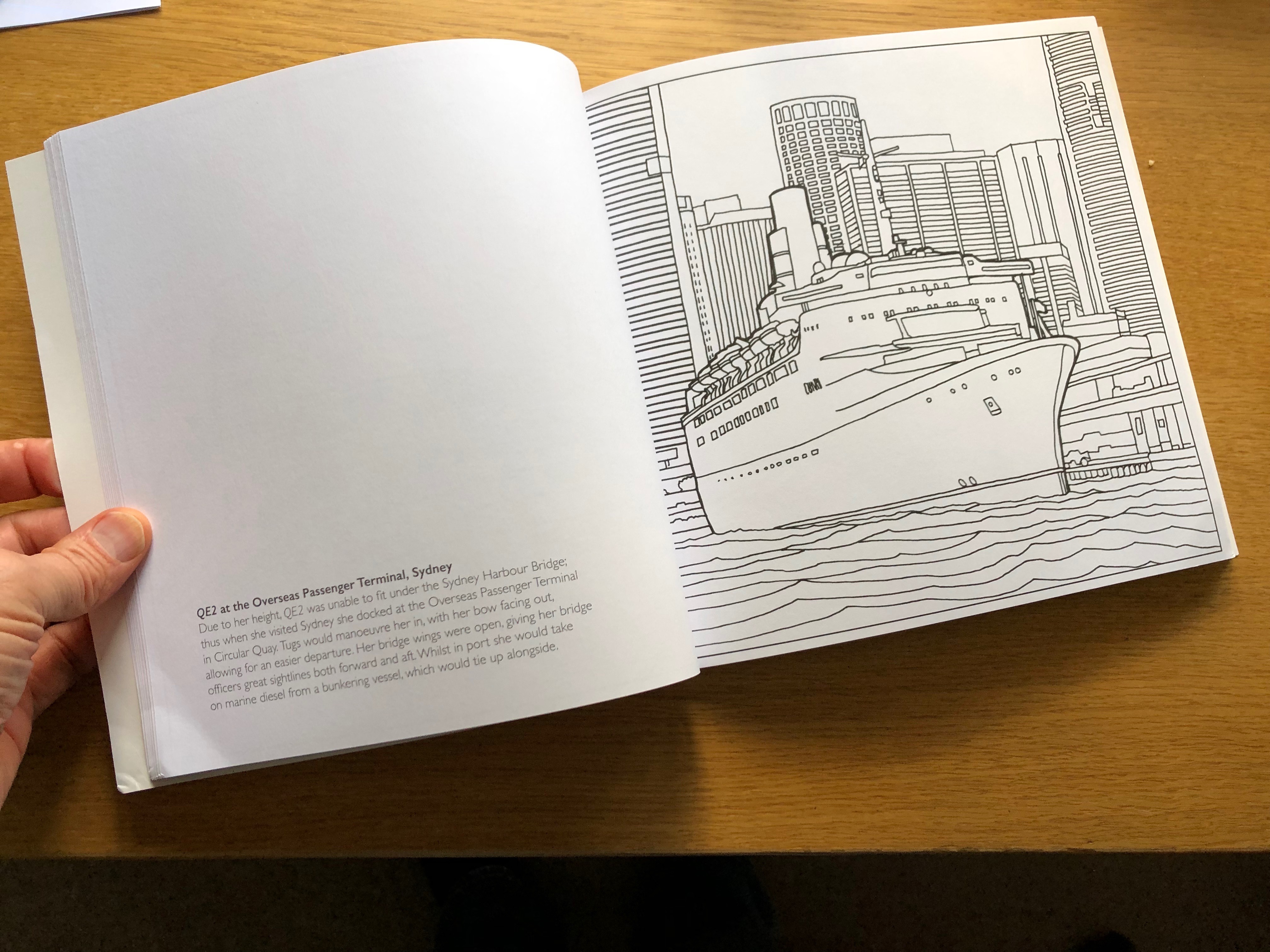 The colouring book is his latest Cunard offering. His other books cover history and in-depth picture and commentary reviews of the fleet.
You can find out more and purchase the on Amazon.
Here is my list of the must-have cruise items and gifts for cruise fans: https://www.tipsfortravellers.com/12-must-have-gifts-for-cruisers/