60-second Cruise Tips Podcast 030: Who is Swan Hellenic Cruise Line best suited for?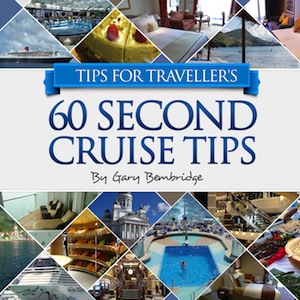 Gary Bembridge author of "The Cruise Traveler's Handbook" provides another 60-Second Cruise Tips. For more visit http://www.60secondcruisetips.com and https://www.tipsfortravellers.com/cruise-travelers-handbook
Swan Hellenic is a UK based cruise line who promises "small ship cruising, with country house style" for "people with a mind to travel". What does that mean?
Their flagship is the "Minerva" that holds a maximum of 350 passengers. Its itineraries and on-board program is focused on arts, cultural, history, architecture and current affairs. It visits unusual destinations, has more unique ports than mainstream cruise lines operating larger ships and its daily program is heavily slanted towards educational programs and cultural activities.
Swan Hellenic has been offering cruises for over 60 years. It was launched in 1954 in a period of post war austerity. It was revolutionary at the time as it was offering an all-inclusive cruise, on-board speakers and cultural itineraries. These principles remain today, although it has evolved to meet the changing expectations of passengers. For example, they responded to passenger needs and added balcony cabins, more extensive internet access and created more open public spaces.
Swan Hellenic is part of the All Leisure Group, which is a collection of cruise lines that also includes Hebridean Island Cruises and Voyage of Discovery.