Titan MS Serenade River Cruise Ship – All The Cabin Types Overview and Review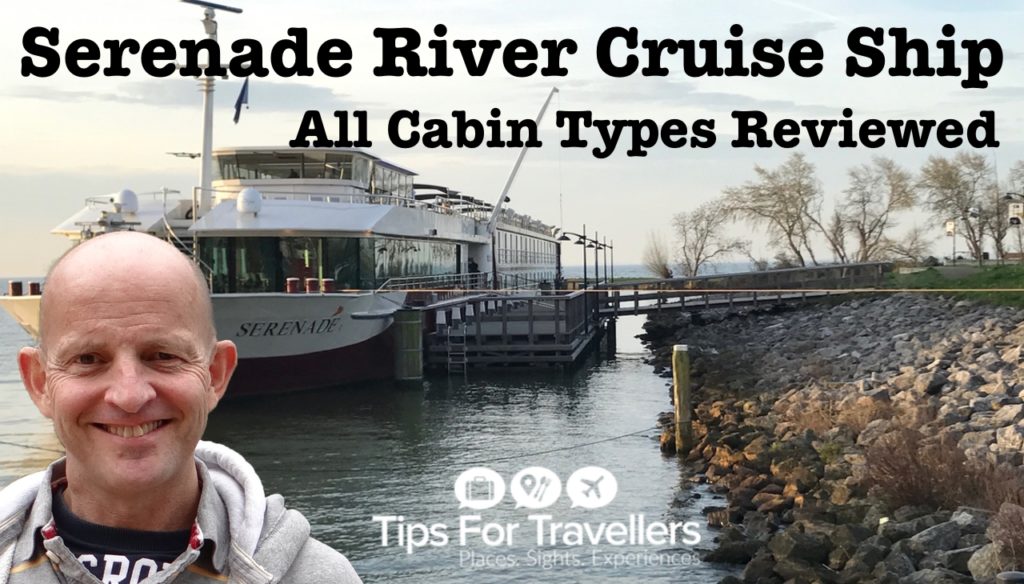 Cruising on European rivers is growing fast. There are many cruise lines and ships plying their way around the key waterways of Europe. A new option appeared for the 2017 season, which is the Titan Travel MS Serenade 1. The ship was built in 2005 and has now been exclusively chartered by the company who have renovated it to meet the needs of their core audience (UK travellers).
In this video I show you around the four different cabin types available on the ship. While there are many similarities between them, the location and price does vary. In the review I focus on the one very unique and distinctive feature that every cabin has on this ship – something that you will not find on other river cruise ships. Take a look at the video and see and find out more.
Watch my video about all MS Serenade Cabin Types
To watch the video on YouTube: https://youtu.be/Tz7nu0U14WE
For more of my videos and content about the MS Serenade 1 visit: tipsfortravellers.com/titan-serenade-river-cruise-ship/
Disclaimer: I travelled on the MS Serenade 1 as a guest of Titan Travel on a short pre-launch cruise from Cologne to Amsterdam in March 2017.
If you enjoyed this post:
Want to Support Tips For Travellers?