Rocky Mountaineer Train Gold Leaf : Tips For Travellers Video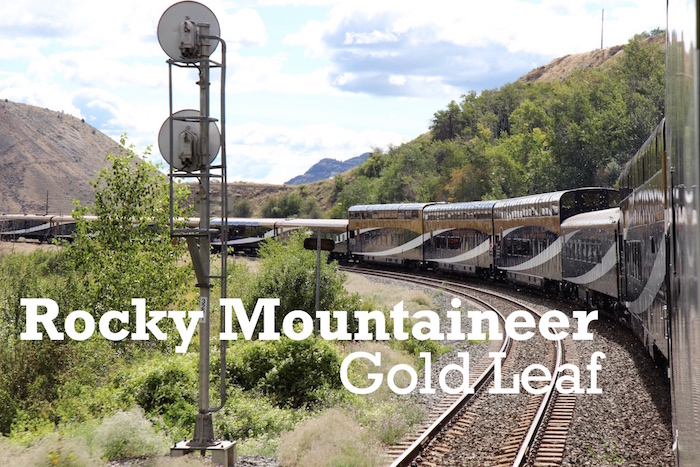 The Rocky Mountaineer Train has been carrying passengers through the scenic parts of Alberta and British Columbia Canada for over 25 years. The premium class of travel is their Gold Leaf Service, which are two-level carriages with a glass-domed roof on the upper level and a restaurant on the the lower level. I travelled in this between Banff Alberta and Vancouver British Columbia over two days.
The best way to describe the Gold Leaf carriage is to show it, and so please watch my video overview:

See my best photographs from my trip (including more of the Gold Leaf) in the Tips For Travellers Rocky Mountaineer Album
Disclaimer: I travelled as guest of Rocky Mountaineer on their two-night Great Passage to the West from Banff to Vancouver.