My Celebrity Canada & New England 2024 Group Cruise Latest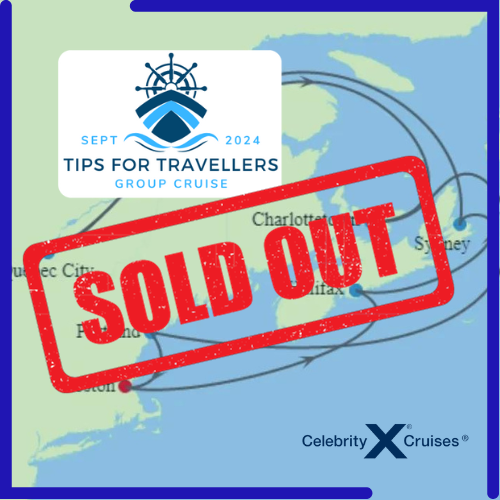 My 2024 Celebrity Canada and New England cruise in September 2024 is now unfortunately sold out. If you want to be put on the waitlist (in case anyone has to cancel), please email [email protected]  and let her know, along with which cabin grade or grades you would prefer.
My Patron and Member Holland America Caribbean cruise in April still has some places, although last date to book will be 30 November 2023. So, if that appeals and you want to become a Patron find out more about that at https://www.patreon.com/tipsfortravellers to get bonus Tips For Travellers content, like video updates when I am on cruises, eBooks, monthly giveaways and more from just $2 a month.